Good Day,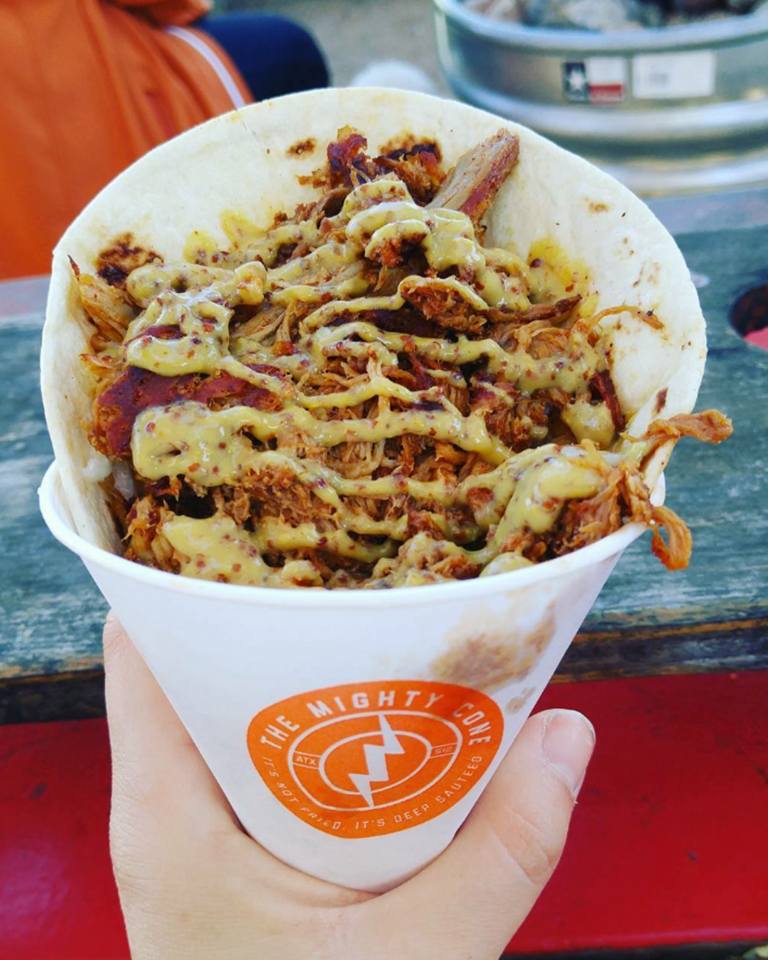 Down Barton Springs Rd "The Picnic" food truck park hosts a handful of amazing local food trucks. I commute Barton Springs often and can't help but rubberneck as I drive by to try and get a quick peek of the food trucks for the day.
My roommate and I eventually ventured here on
a beautiful
sunny
afternoon
, and I found myself drawn to
an individual
food truck by the name of Gambino's Gourmet Exchange-the Southern aroma was comforting, and the Creole and Cajun spices left a
tickling
 tingle in my nostrils and soon enough
my mouth
was watering something fierce. My roommate waved me on to order, generously treating me to lunch and I happily went with the Gumbo Of the Day.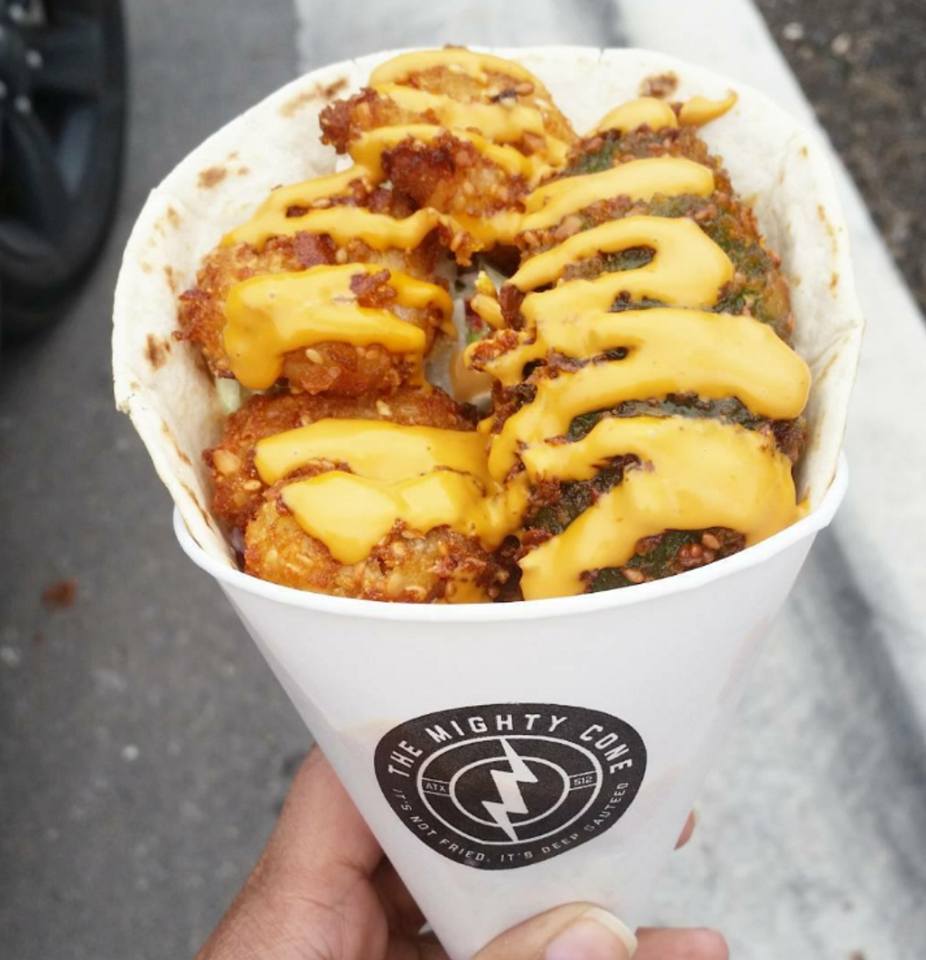 For the life of me I cannot remember what it was, but boy my taste buds do! I am salivating just thinking about it! 
The Gumbo of the Day comes in a small plastic bowl with generous portions of their homemade Andouille Sausage sliced up and ready to take you on a flavorful adventure! The afternoon was
early
, and the park was not too busy, so the
fella
 working the truck brought out the bowl of what would soon change my life in the form of a rich, dark and delicious chunky gumbo. He happily told me what the gumbo of the day was and a bit later came back to ask how it was! "How thoughtful," I remembered thinking,
that's not the type of behavior of just any average food truck! Also, average is
not the right way to describe this treasure. Outstanding, Fantastic, The Bee's Knees, and Superb all sound about
right
, and Gambino's Gourmet Exchange sure is doing it
right
, fresh and authentic.
 Their yelp bio says everything from their gumbo to their pickles, right on down to their hot sauce is all hand made from scratch and
I
ain't
lying when I say you can sure taste the difference that labor of love makes!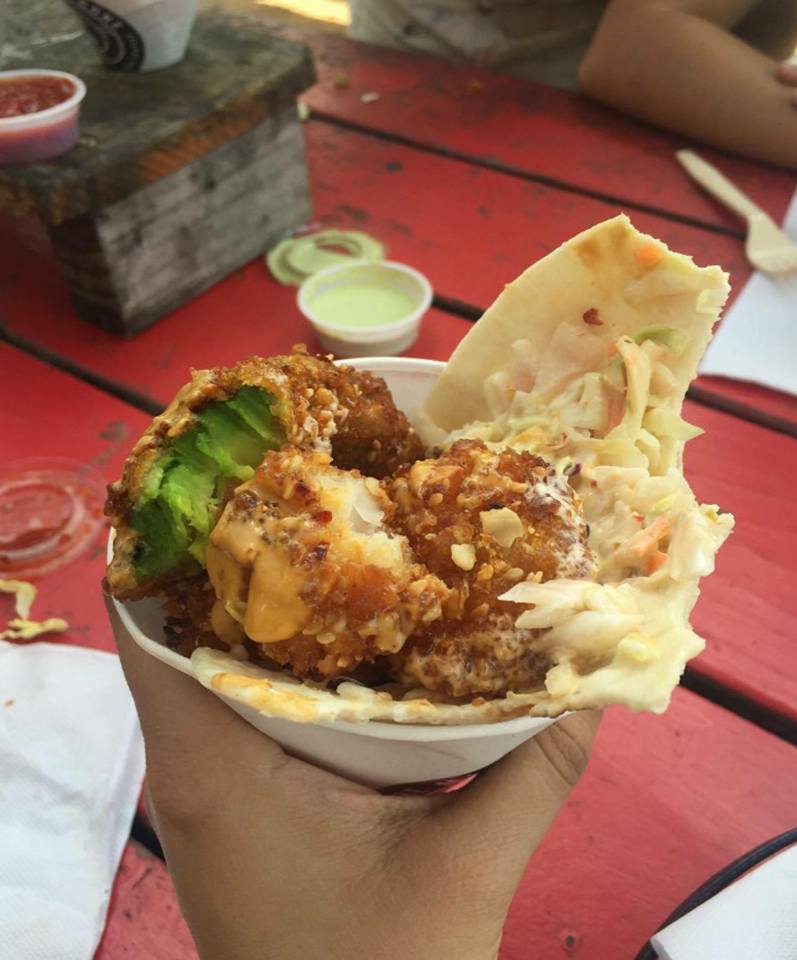 My roommate decided to go with probably the most
exciting
food truck out there that day. "The Mighty Cone" caught both our interest initially, but I have a tendency to go with my Southern Roots. I sure was glad when my roommate bit more off than what he could chew. These things were huge, and he had ordered two! Lucky me! "The Mighty Cone" is a food truck that serves
cone shaped
 soft tacos with fillings like the all too famous and my
roommate's
fantastic
pick, the Chicken Avocado Cone. They also serve up the Shrimp Avocado Cone and the classic Avocado Cone. Also, yes, the avocado is deep fried to pure deliciousness and adds the perfect amount of crisp in every bite. 
Also if
you are
looking for a fantastic dessert, I highly recommend you dash as quickly and cautiously as you can right across the road to grab two fistfuls of Churros. The warm, cinnamon bliss comes from the small food truck Raspas
Locas
Y MAS and is fried and dressed fresh to order! Definitely worth the stop if
you are
in the area!
Get on down to Barton Spring's "The Picnic" and get a taste of Local Austin!