Good Day,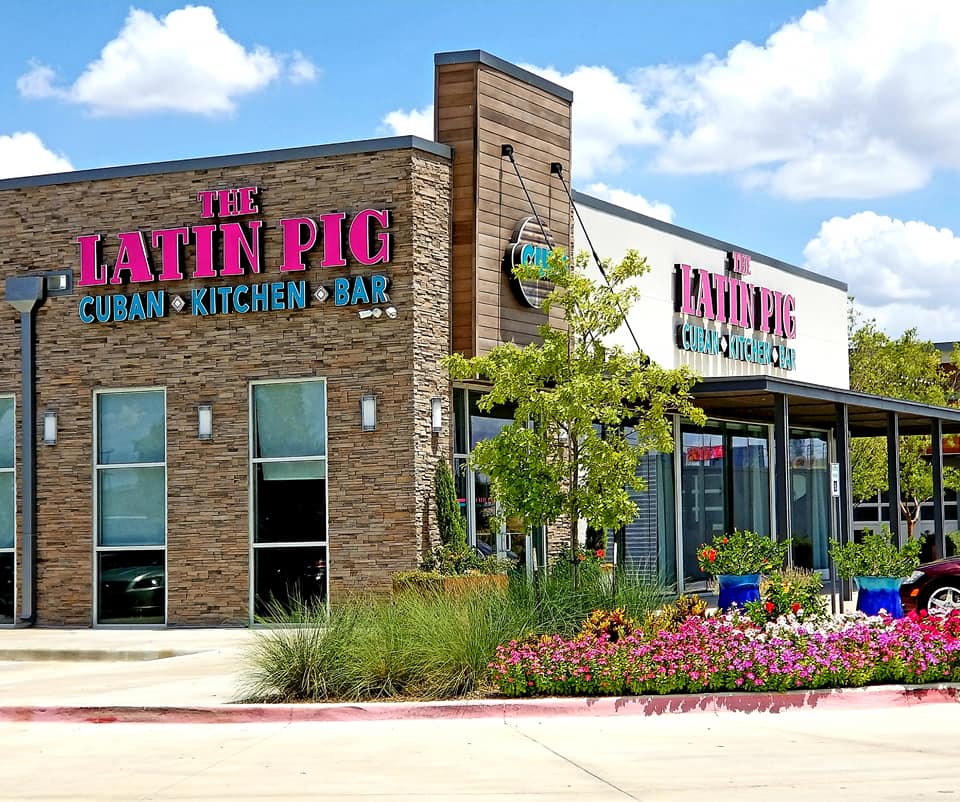 If you follow me, then you know how much I love to eat, and I don't mean just EAT. I CHOW DOWN. Most of the time after I finish my meal, I leave behind what looks like someone has been in a food fight. It was no different last week when I stopped in to review the NEW LATIN PIG restaurant in The Colony, Texas.
I've always been intrigued with the Latin culture. They have food with fantastic flavor profiles, great music, wonderful colors, amazing countryside views, and beautiful people. We can even discuss how sexy their language sounds.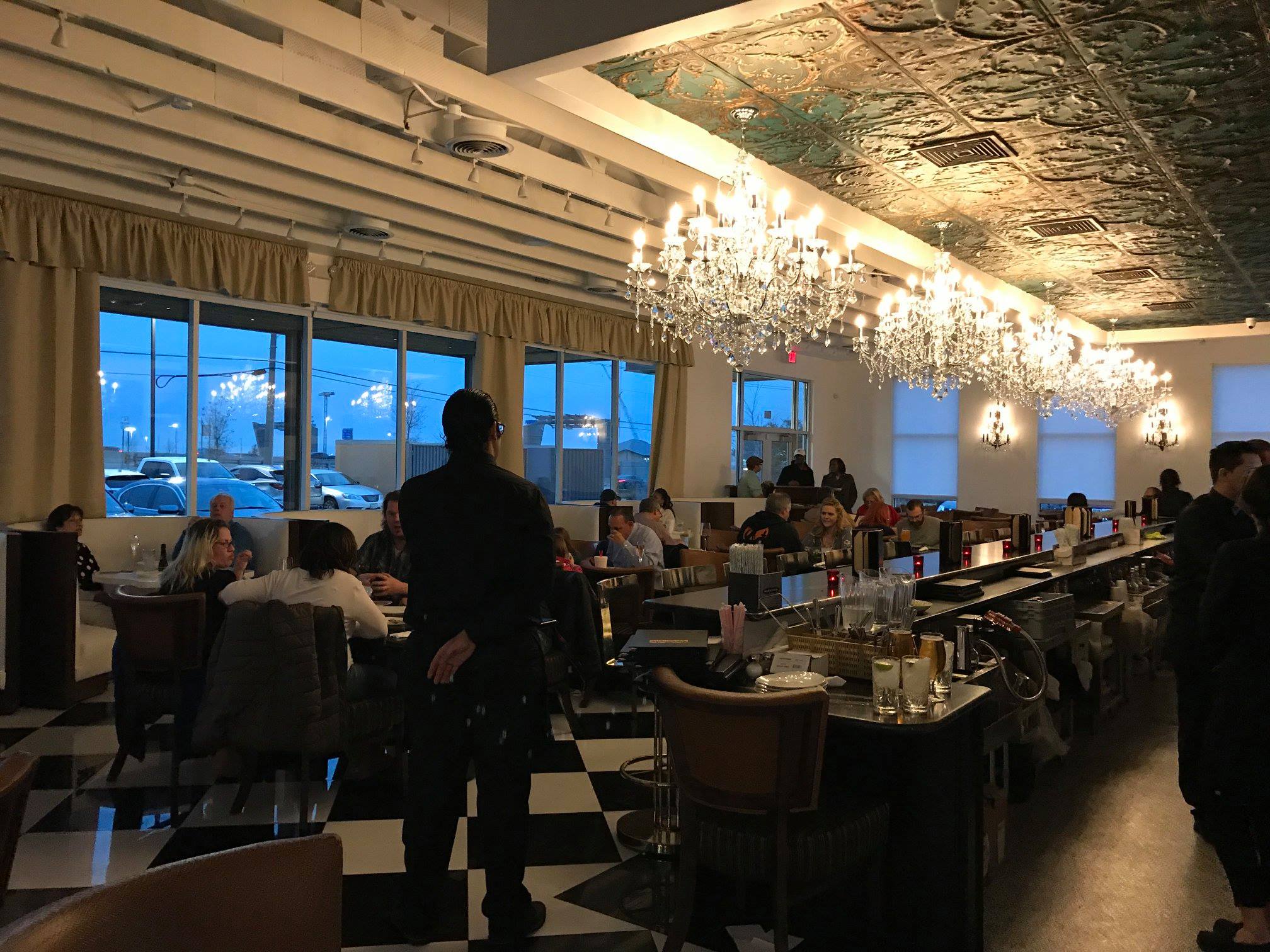 I heard about this place called The Latin Pig. I said to myself, Trey, two great things in the name Latin and the word Pig. I smiled and said I need to check this place out.
As soon as I drove up I noticed the colors on the sign and the beautiful building. I couldn't wait to get inside and try some deliciousness.
When I walked in and heard the music and immediately wanted to start dancing. I refrained because when I dance I look like a sick one-legged chicken. I didn't want to scare all the staff. I noticed the art deco booths and the big glass chandeliers hanging over the bar. Loved the atmosphere. It's perfect!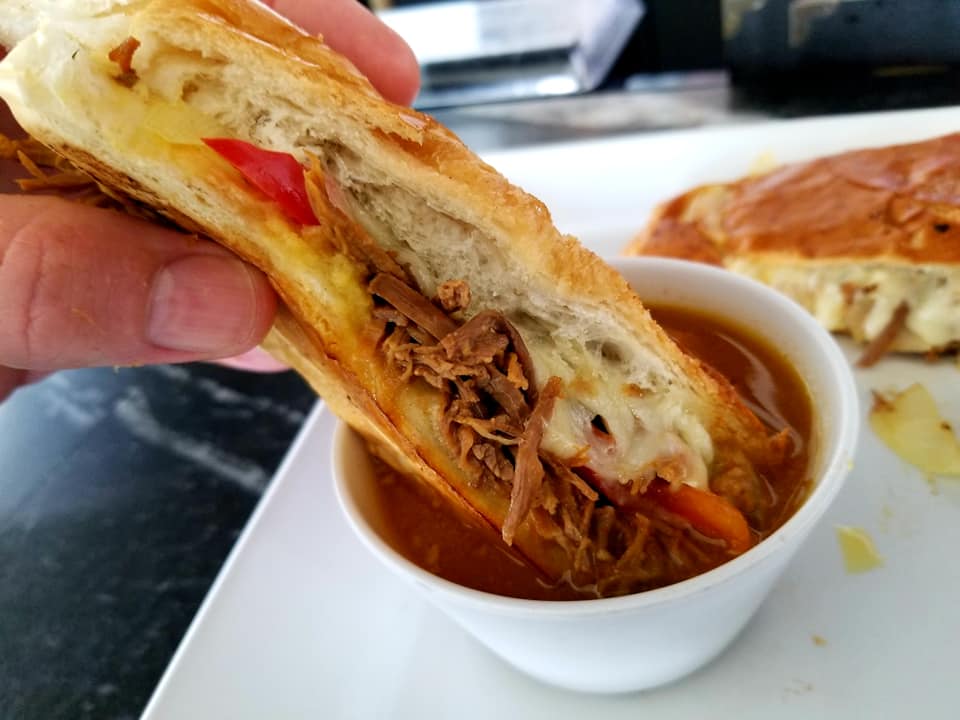 I pulled up a stool at the bar and a fantastic server came to see me. Even though I love Cuban food I had lots of questions about the menu. My server had a wonderful Spanish accent, and it made me feel like I was visiting Cuba.
The Latin Pig says, "The cuisine at The Latin Pig can be traced back to the 16th century and it is a fusion of Cuban, Native Latin American Indian, and Caribbean influences. The food is healthy, prepared daily on site, genuine to Ana and her family's homeland and full of flavor in an authentic Havana 1950s décor."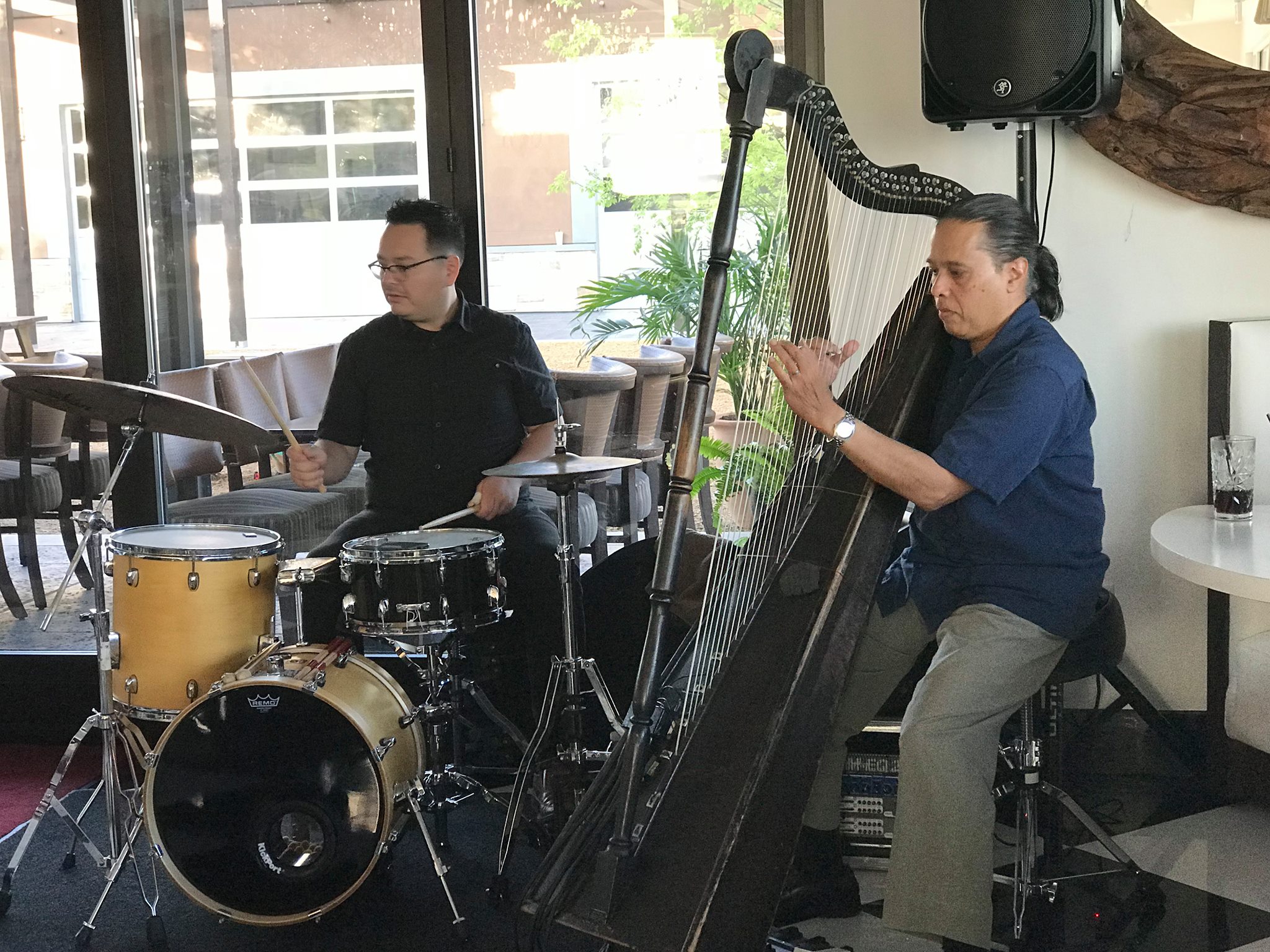 After I reviewed the menu I settled on two dishes and placed my order. I listened to the music and soaked up all the fantastic aromas that filled the air.
I order the "Loaded Yucca" which had Sour Cream, Black Beans, Picadillo, Mint tomatoes sauce, over fried yucca. This dish was colorful, packed with authentic Cuban flare, and had a kaleidoscope of flavors. Loved it and the fried yucca.
I also ordered the delicious beef "ROPA VIEJA" sandwich. It's prepared with Shredded Brisket, colored peppers, and onions in a Cuban style tomato sauce. It's loaded with Swiss cheese on pressed French bread. Comes served with an amazing flavorful dipping sauce and mariquitas and black beans on the side. "OMG" is what this perfect sandwich should be named. The bread was so fresh, the beef brisket was tender and flavorful, and the dipping sauce was so good I drank the remaining bit like it was coffee. It was truly a wonderful succulent sandwich packed with deliciousness.
The next time you feel like taking a little trip to Cuba but don't have the time or the dimes, head over to The Latin Pig. Even if you have to drive for a bit, I promise you will enjoy the cuisine and the staff. They also have live music and grand drinks.
Until next time! Please follow me by clicking on the links below and hitting follow for deliciousness.
Trey Chapman   and  Trey's Chow Down