Good Day Chow Hounds,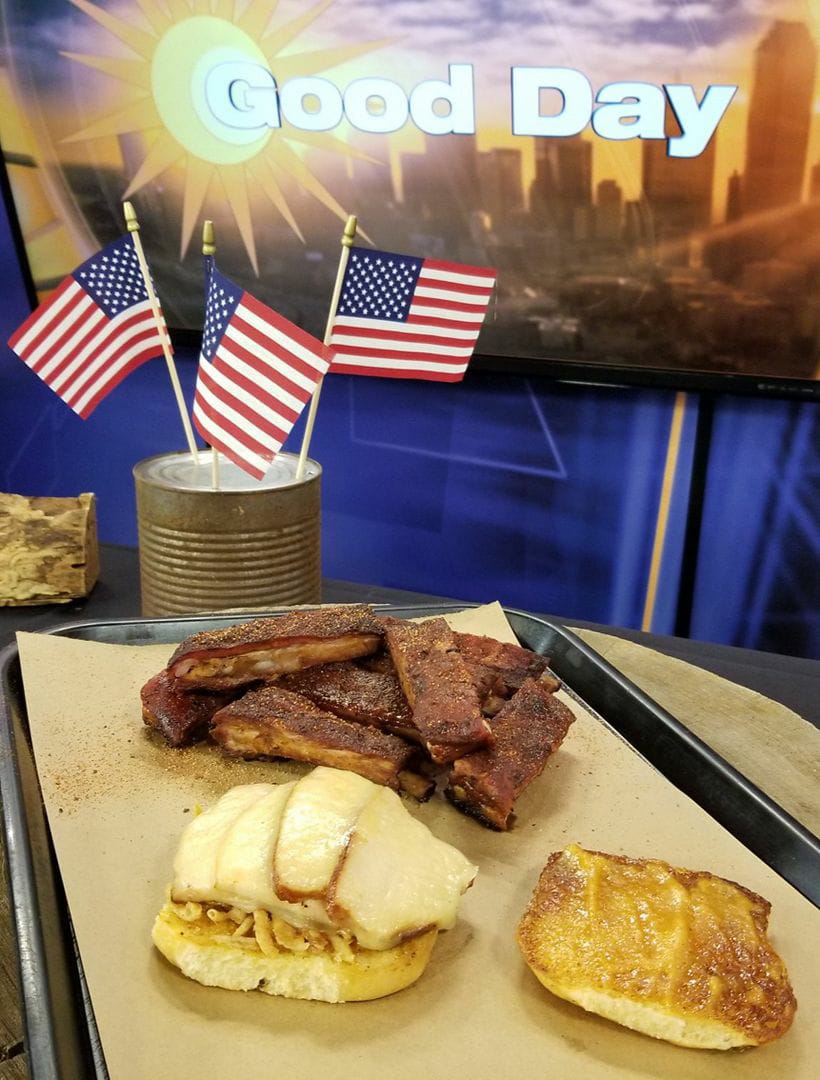 BBQ on the Brazos at the Texaco Gas Station in Cresson, Texas has been open now for about five years. I can't beleive it's been 5 years since I pulled in there, threw the door open and screamed, " Where is my BBQ boys I'm hungry?"
Pit Master Chef John Sanford has won many awards since opening the place. They even won a spot in the
Texas Monthly Top 50 BBQ Restaurants
last year. Nothing can stop this BBQ dream team except for one thing… a NEW business lease. Not only have they won all those awards but they've also been featured on Fox 4 and some other T.V. stations.
At the end of June, I had missed a call from John Sanford. I also had a missed call from Karthyn Sanford. I thought to myself this can't be good. I was very busy getting ready for my once a year month-long adventure chowing and drinking around Florida.
After I reached out back to John and Kathryn I learned the fate of BBQ on the Brazos. They were not able to come to terms on future lease options. It wasn't feasible for them to operate the restaurant.
John and Kathryn have worked extremely hard at building their business and serving all the BBQ lovin'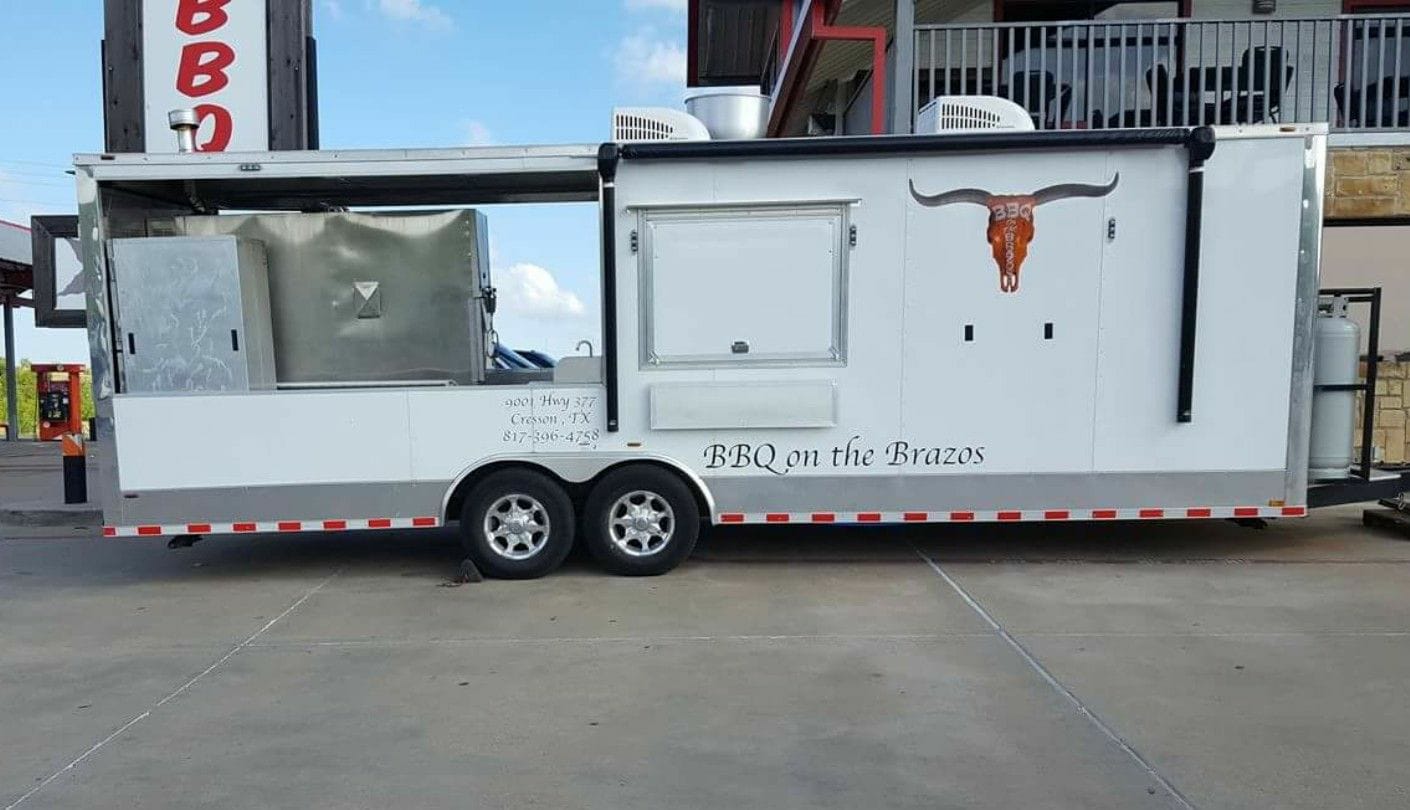 customers that come to see them. THANKFULLY they are not gone but going about their service in a food truck. They will keep on smoking BBQ out of their new BIG BBQ RIG SMOKING TRAILER to make chow hounds happy all over Texas.
They are still in the BBQ game and can't wait to get back to slinging BBQ for all to enjoy very soon.
On the phone, John sounded disheartened a little about what has happened… but with a positive tone he said, "We will move on to bigger and better things". He mentioned a few other catchy phrases that I'm not going to discuss, lol!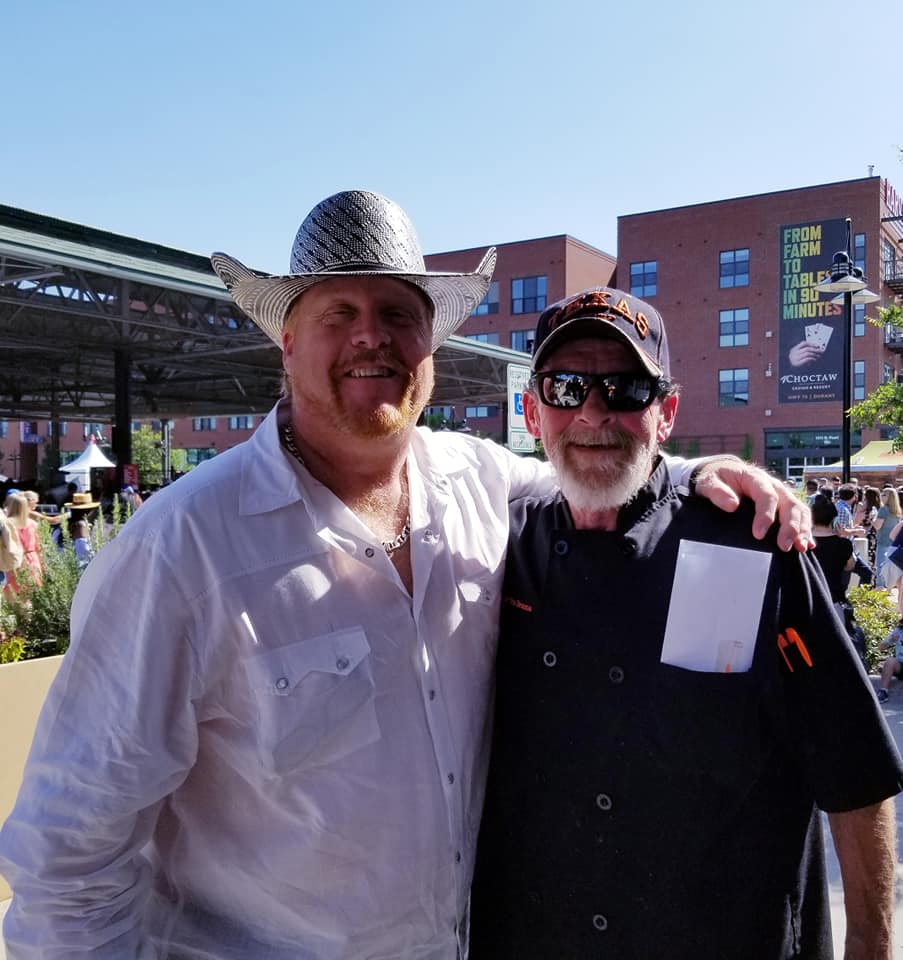 They are taking some time to clean up the old location and get situated in their mobile operation. I've known John and Kathryn for a while now and I love their optimism and strength to keep on blowing smoke and slinging that Q!
You can hit there Facebook page or stay posted here folks, and I'll keep y'all updated on them! Keep your nose up in the air for the smell of that DELICIOUS BBQ on the Brazos. I can promise you will be able to smell it for blocks, no matter where you are!
Good day friends & stay chowing!