Hello Foodie Fans,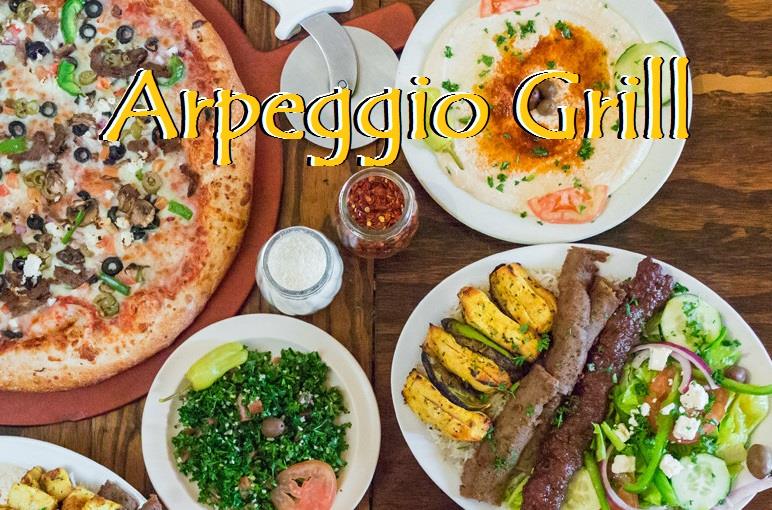 A good friend invited me out to lunch for Mediterranean cuisine by his job one afternoon, but considering the twenty minute or so drive out there, I wasn't exactly sold. That is until he started to describe the place to me. He talked of low stained glass hanging lights, the mural painted walls and even the option to sit on the floor with cushions and enjoy your meal, it was called Arpeggio Grill.
He then dropped the bomb, they had a $7.99 lunch special.
Obviously, I met him up there and was happy to rediscover the location to one of my favorite hookah lounges was right next door. The inside was definitely warm and cozy. The upbeat, casual greetings of the staff member behind the line of food instantly put a smile on my face. He happily answered any and all of my questions I had about the food and I confidently filled my plate with items I could barely pronounce.