Good Day Chow Fans,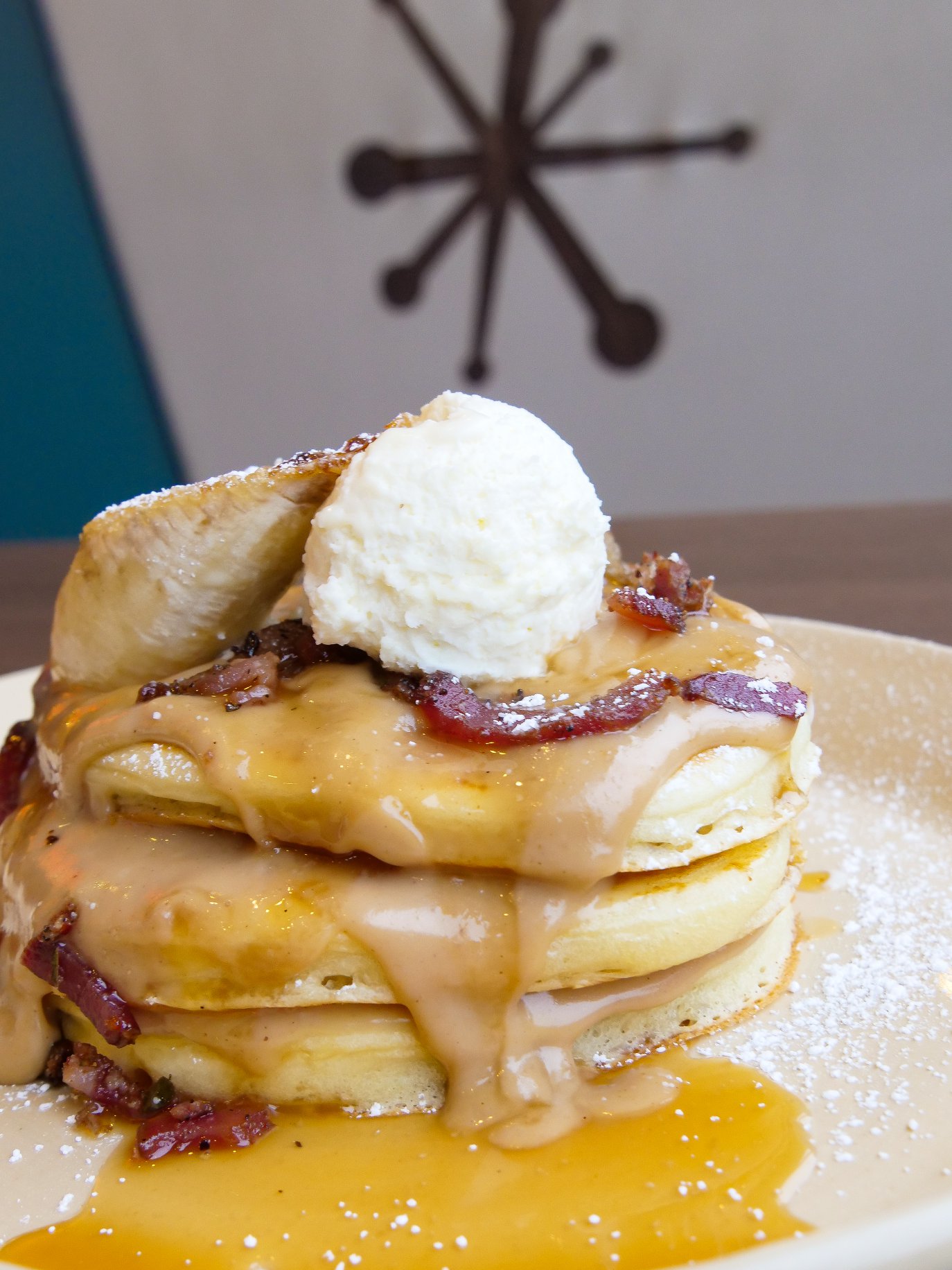 I'm excited to about Fort Worth's newest chow down spot in Cowtown: Snooze an AM Eatery. Snooze opened in Addison, Walnut Hill, and now will open to a big fan fair next month in Fort Worth on October 24, 2018. I stopped by the NEW location off 7th Street in the West Bank development and loved what I saw. Bright colors, the walls a vibrant orange, stylish furniture, and there will even be a big stockyards mural on the wall. I was very impressed with the decor, the friendly staff, and they also have a second story to even add more space for chowing down. They only believe in farm fresh products and locally sourced ingredients. They also encourage folks to create their own dishes with personal twists! You can't beat that!
The company states on their website,
"Founded by brothers Jon and Adam Schlegel, Snooze was born on April 2, 2006 in Denver, Colorado seeking to evolve the A.M. dining experience through culinary innovation, an eclectic and energetic atmosphere and comfortable and friendly service.
Breakfast marks the beginning of a new day. At Snooze, we believe life is for living and each person and each day is worth celebrating. Our mantra: it only takes a moment to make a difference. From the day we were born, our people – Snoozers – have led the way serving creative twists on America's favorite breakfast classics in a casual, friendly and vibrant atmosphere. The passion of our Snoozers is contagious. Over the past 8+ years it has inspired Snooze fans of all ages across the country.