Good Day Foodie's,
Trey's Chow Down
made a trip to Sarasota, Florida. We were out to investigate and review the amazing
BurgerFi
. My fellow foodies, trust me this was a fantastic place.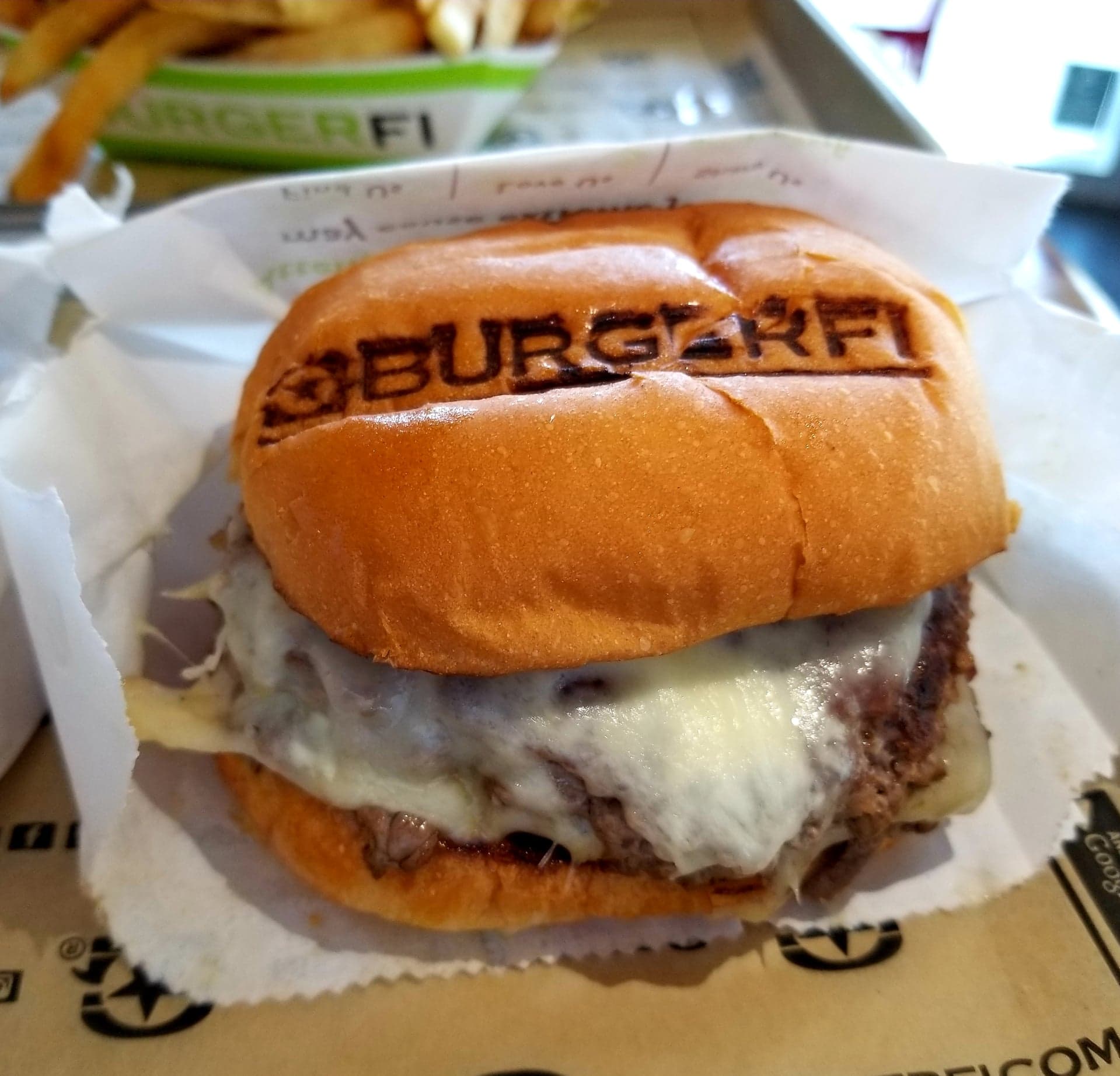 BurgerFi states: "We really get cooking with our 100% natural ANGUS and WAYGU beef, free of hormones and antibiotics and chef-driven menu items, like our famous crispy fries and double-battered onion rings — served hot and crunchy with our chef-created sauces. Other favorites include our VegeFi (our own gourmet spin on a veggie burger), Vienna hot dogs with all the fixings, frozen custard, natural sugar cane sodas, and local craft beer and wine. You'll find the highest level of pride and attention in everything we do."
I chose to visit the Sarasota location because it was located in a new development area, and is also a new unit for
BurgerFi. 
came on the scene just a few years ago back in 2011. They've already been named in "Top 50 Movers and Shakers" by Fast Casual Magazine.
BurgerFi
has a BIG list of other awards already in the bag too. Their locations are colorful, clean, open and fresh with beautiful patios.