Good Day Chow Hounds,
Years ago when I was younger, the holidays were truly meant for families. Everyone came together at home and cooked. There was so much food and all you could do was eat, stumble to a chair and take a nap. After waking from a good food slumber you got up and went back to eating some more. It was an all day family chow down fest.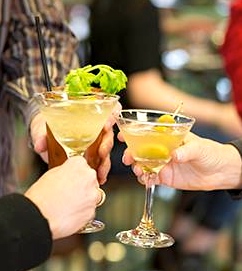 Sometimes we work too much, sometimes flights get missed and sometimes…just sometimes we don't wanna do anything but relax on the holidays. Whatever it is, times have changed and so have our values. Today we have a lot of places open for you to dine during Thanksgiving. You can take your family, friends, or just eat a great Thanksgiving meal all by yourself. You can also hit the town with the family after a great Thanksgiving meal. Drink With Trey always has the 411 for drinking, partying, and all your cocktail needs.