Good Day Drink With Trey buddies,
Just when you think the Fort Worth West 7th area can't get any better… BAM! A new fantastic business opens up. Not only is the new place big, bright and rocking, it's named after Texas.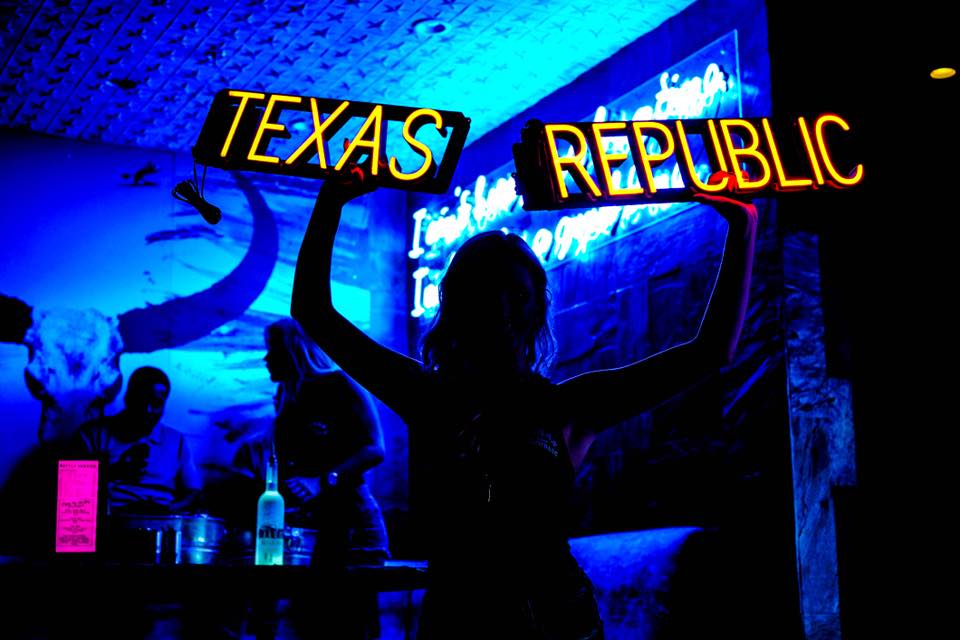 WHAT?! You've got to be kidding me?
A new place to drink, party, watch sports, eat great food, listen to awesome music and socialize with friends into the wee hours of the night. What would you call a place with a tasty from scratch chef driven menu, strong drinks, big open space, friendly folks and Texas music? I'll tell you what they call it.
Or if you're a West 7th Street local, TXR will do!
That's right folks, TEXAS REPUBLIC.