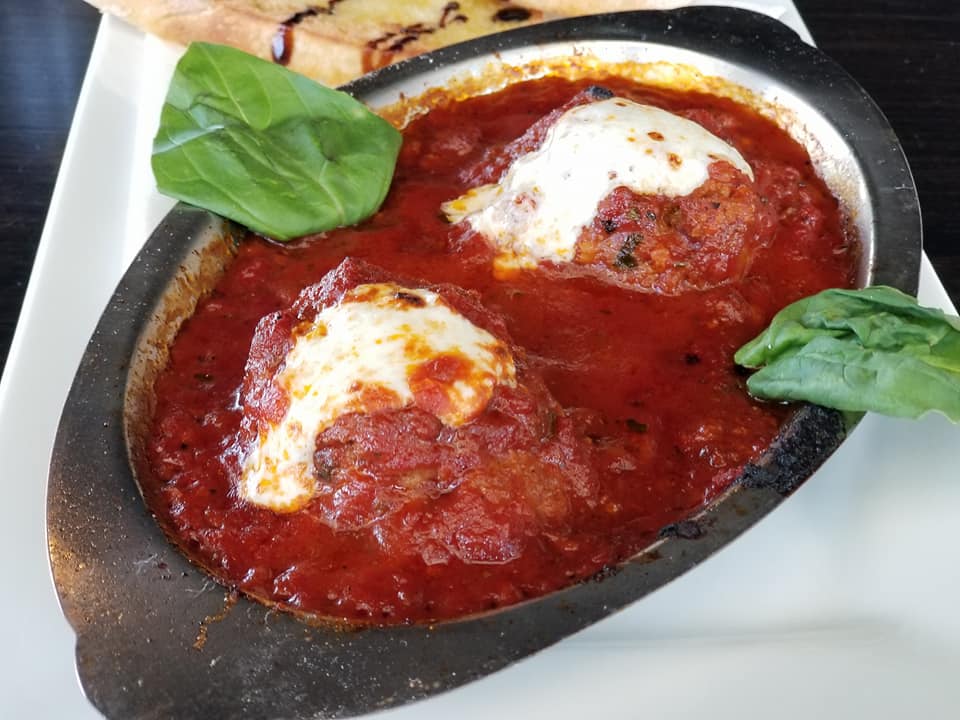 Good Day Chowhounds,
About five months ago I was driving around West 7th area and surveying the local landscape. During most drives I catch new businesses building out their spaces or working on their new locations before they start advertising WHO they are, and WHEN they are opening.
Such is the case with the NEW MidiCi Neapolitan Pizza Company Fort Worth(West 7th Area). I saw them working on this space and went to investigate. When I found out what it was and what they served I got excited. I enjoy new restaurant concepts just as much as I love pizza. Boy… do I love pizza!
After researching MidiCi's company history I realized it was going to be an innovative new concept for Fort Worth. In DFW today, new concepts are fresh and welcomed.
They have great lil catch phrases like;
We dream of food coming only from nature.
We dream of high quality food accessible to all!
We dream of memorable meals with friends!
We dream of service that is kind, mindful and in the moment!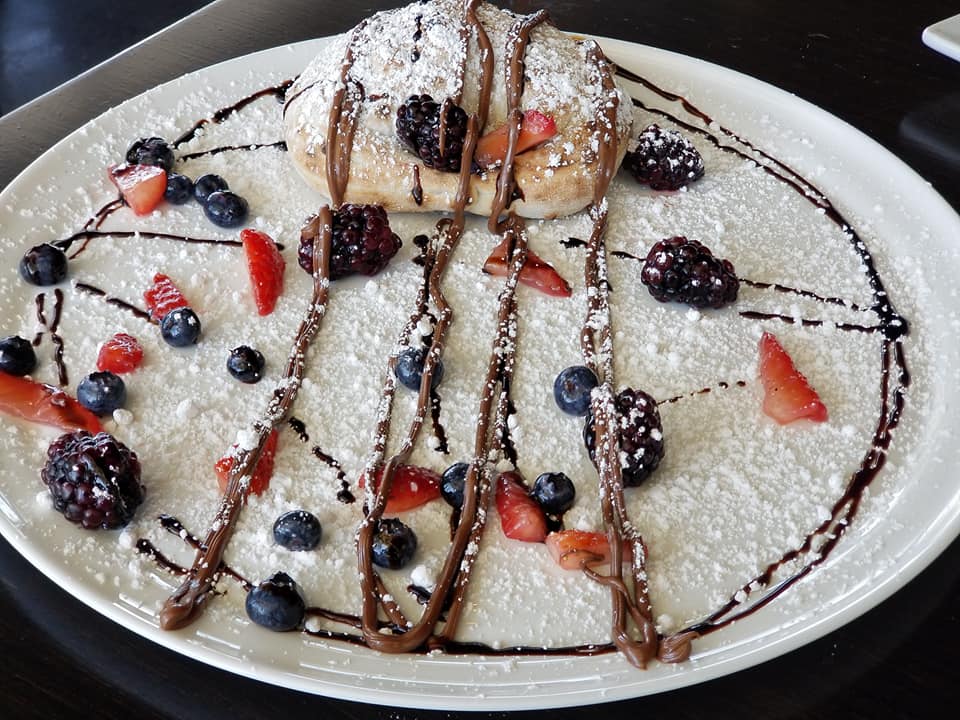 When you visit MidiCi In Fort Worth you will see all of these phrases come to life. A large number of businesses today have all kinds of catchy ideas but don't measure up. MidiCi has followed through in a amazing way.
It's a not a Pizza Hut, Papa John's, or like any other pizza concept you've seen before. The space is wide open, big, and brings out the best time with friends and family while enjoying a fresh hot meal. Everything is prepared right in front of you. The pizzas are cooked in a big beautiful oven, which you can see from any location in the restaurant. They even have a real tree in the middle of the dining area. All of MidiCi ingredients are farm fresh, sourced from local preservers, and prepared on the spot daily. The employees or staff members are very friendly and have big smiles. The outside patio area is nice and cozy with a little fire pit tables and couches to lounge and socialize while you chow down. I love the openness and the feeling of being on a patio. Just being in the open air enjoying my meal is a great vibe. I've been back three times and I've tired plenty of dishes already (and I really like each dish). The flavors are bold and fresh with most of the dishes being light, not heavy!
I've tried the following dishes:
"House Made Meat Balls" with fresh mozzarella, Italian marinara sauce, parmesan and basil." This dish was super-delish with plenty of flavor. It wasn't heavy like one might think, just packed with flavor.
"The Caesar" farm fresh romaine lettuce, Parmigiano-Reggiano, croutons, house Caesar dressing " and you may add protein. The salad was perfect I loved the lettuce it because it was perfectly crisp and chilled just to the correct temperature. The flavor of the Caesar dressing was slightly bold, not too harsh. I found this salad to be perfect in every way.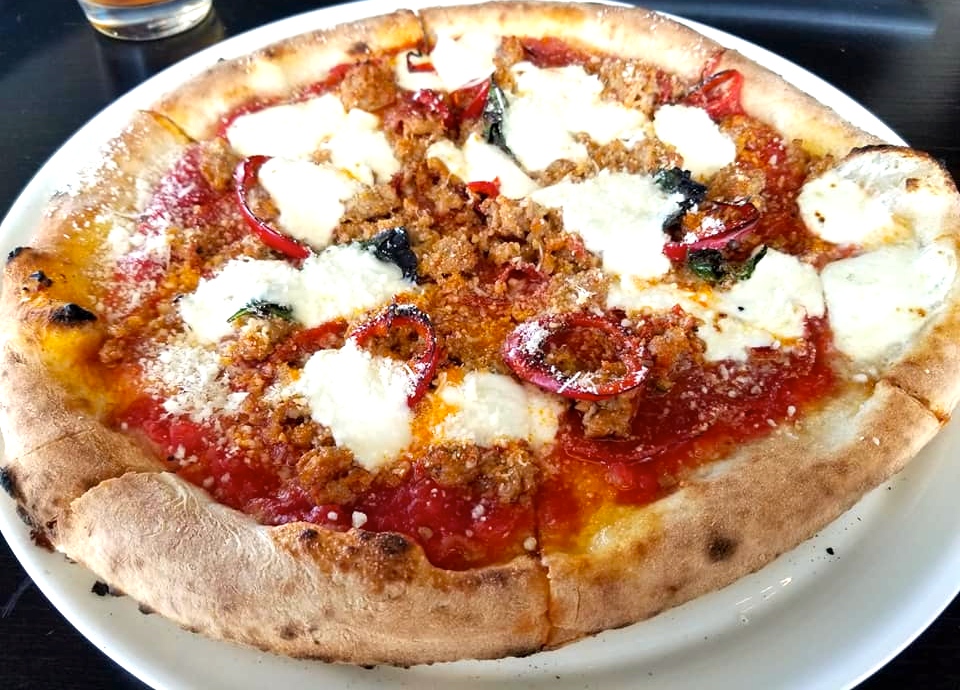 "The Margherita Pizza" Italian Tomato Sauce, fresh mozzarella, Parmesan, basil, and extra virgin olive oil. The crust was soft and slightly chewy, which makes it perfect to eat. The flavor was all there and it was a trip flavor town baby!
"The Devil's (Diavola)" Italian Tomato Sauce, fresh mozzarella, house made spicy sausage, spicy Italian salami (calabrese), and red chilies (spicy). O.M.G this pizza is just insanely delicious go try it TODAY!
"SIGNATURE NUTELLA® CALZONE" It has NUTELLA®, with strawberries, blackberries, blueberries, balsamic reduction and you may add ricotta for $1.00. This dish will send your taste buds past "FLAVOR TOWN" straight to the "FLAVOR CARNIVAL, " YES I said it, the "FLAVOR CARNIVAL! " Its so addicting you will eat the entire dish by your self. I was guarding my CALZONE by hovering over it while I devoured this wonderful signature dish!
If you're expecting a regular run of the mill or a copycat pizza concept, this ain't it folks. If you looking for that you better head on over to your old family pizza hang out! MidiCi is a fresh new concept, wide-open space, great vibes, and amazing folks preparing fresh wonderful cuisine. Head to the MidiCi Neapolitan Pizza Company and the experience will put a smile on your face!
Giddy Up and Let's Chow Down!

You can view their face back page at Midici NEAPOLITAN PIZZA COMPANY Euless, Texas.
From their website Midici NEAPOLITAN PIZZA Company beliefs are simple;
Our certified pizzaiolos (pizza makers) invite you to select fresh, natural, high quality, mostly non-GMO high quality ingredients to create your ideal Neapolitan Pizza in the open, center-staged bustling kitchen, also known as "the heart". We meet rigorous gastronomic rules to serve authentic Neapolitan Pizza, famous for its a chewy and crisp dough topped with all-natural ingredients, all baked to perfection in 90 seconds. Staying true to Neapolitan heritage, our dough is made with only four fine ingredients – non-GMO double zero flour imported from Naples, pure water, sea salt and live yeast. The authentic and pure garnishes include – crushed non-GMO Italian peeled tomatoes, fresh whole mozzarella and non-GMO, Italian extra virgin cold-pressed olive oil.
We also serve appetizers (antipasto), fresh signature salads, authentic Italian gelato, and our famous Nutella® calzone. Our selection of drinks includes wood-fire roasted coffee, a gourmet tea collection, craft beer selected by our certified cicerone© (beer chef), and a collection of wines selected by our sommelier to reflect a mix of American classics, flavors of Italy, global highlights, and local staples – all with pairing in mind.