Tortas, Tacos & Tostadas…Oh, My!
When my best friend comes into town, there are usually two things guaranteed to happen. We are either going to be on the couch ravenously eating delivery pizza, and binge-watching Netflix or we are going out for tacos and an adventure. Today was one of those "Tacos and Adventures" visits.
My friend, Peaches, groaned hangrily at me in the car to hurry and decide on our taco destination. We were leaving our climbing adventure at Castle Hill's Graffiti Park, and our thighs burned with a brute reminder that neither one of us had physically exhausted ourselves since P.E. in middle school. Tired and starving, my typical response to her whines would be a groan back that she should pick somewhere, but not today- no, today was different.
Today, I prepared with options.
Options that, to my great disappointment, were only answered with the most hangriest, disturbing noise I had ever heard my best friend make. I concluded things were getting pretty serious at that point and made an unsupervised decision to go ahead and pick one of my favorite obsessions lately; Papalote Taco House. I figured even if she hated the food, at least I could get my grub on with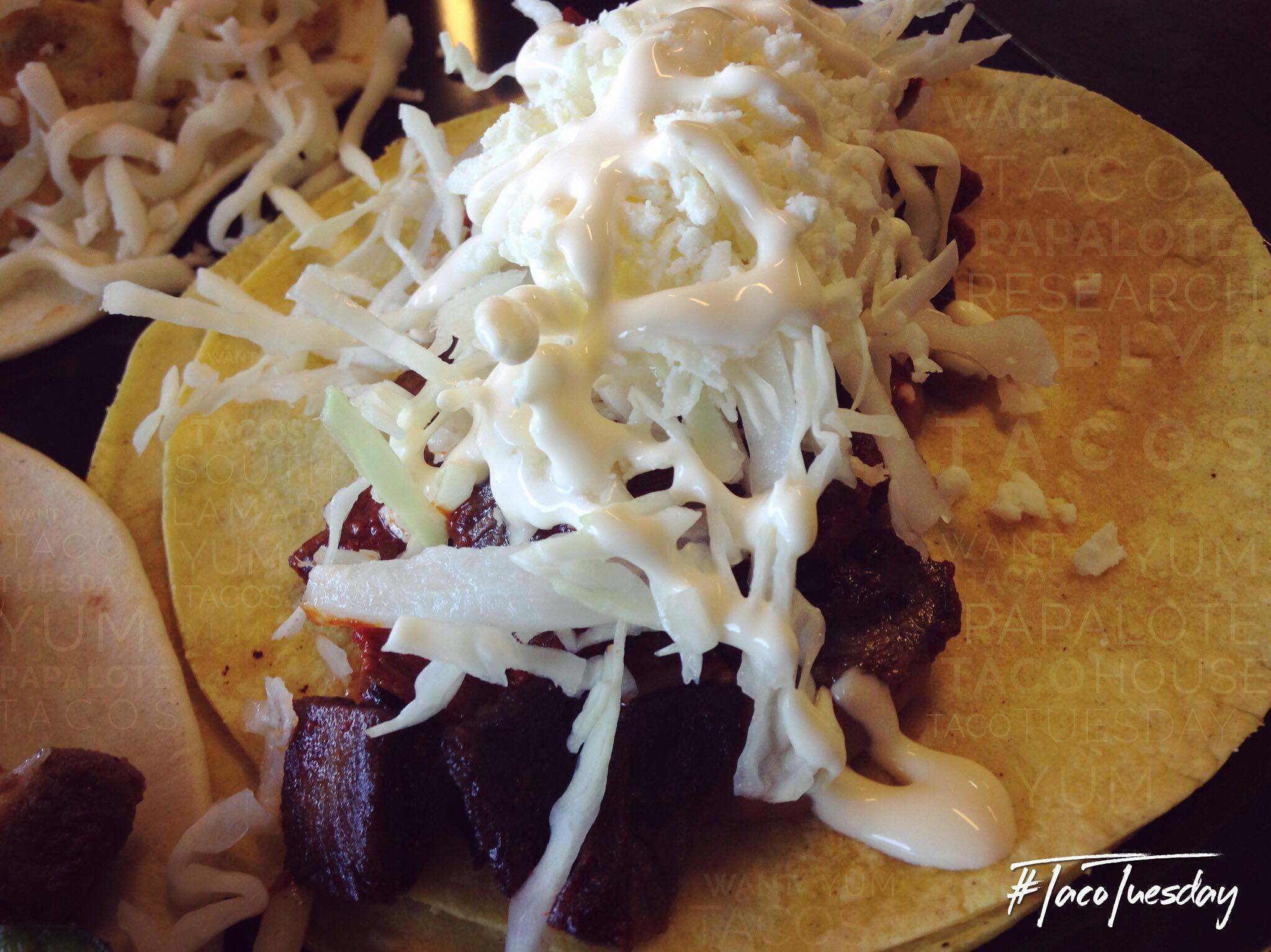 another mouthwatering classic Cachete taco; it boasts of steamed marinated beef cheek, topped with the perfect amount of onions and cilantro.
SILLY ME, by the way, for thinking she would be transported to anything less than taco heaven at this joint. With over 13 tacos on the menu and an incredible lineup of 7 classics, it is almost too easy to find your favorite and not stray too far else from the menu.
But stray you must people and gentle-dudes, stray you must.
Over a period of the next few weeks, I went back to Papalote's to explore the rest of the menu, hopelessly mispronouncing everything as I went. Never fear though, just ask how to pronounce menu items politely and point a lot, and the lovely ladies behind the counter are more than willing to help- after a few giggles at your failed attempt, of course. Some of my absolute favorite items that keep me recommending "Papalote" to everyone and their mamas are, the "Cachete," the "Tinga De Res," which has pulled beef that's been stewed in chipotle, topped with all kinds of goodness like plantains, queso fresco, and avocado. Also, the "Sope" which is a corn specialty. The Sope is the newest on my favorites list, and honestly, I wish I had found it sooner! Your choice of meat, black beans, queso fresco, and avocado all comes piled high on a tortilla with thick pinched sides. The Sope could only get better if paired with a refreshing beverage but don't go too far though now, Papalote's has got you covered with the most bomb horchata I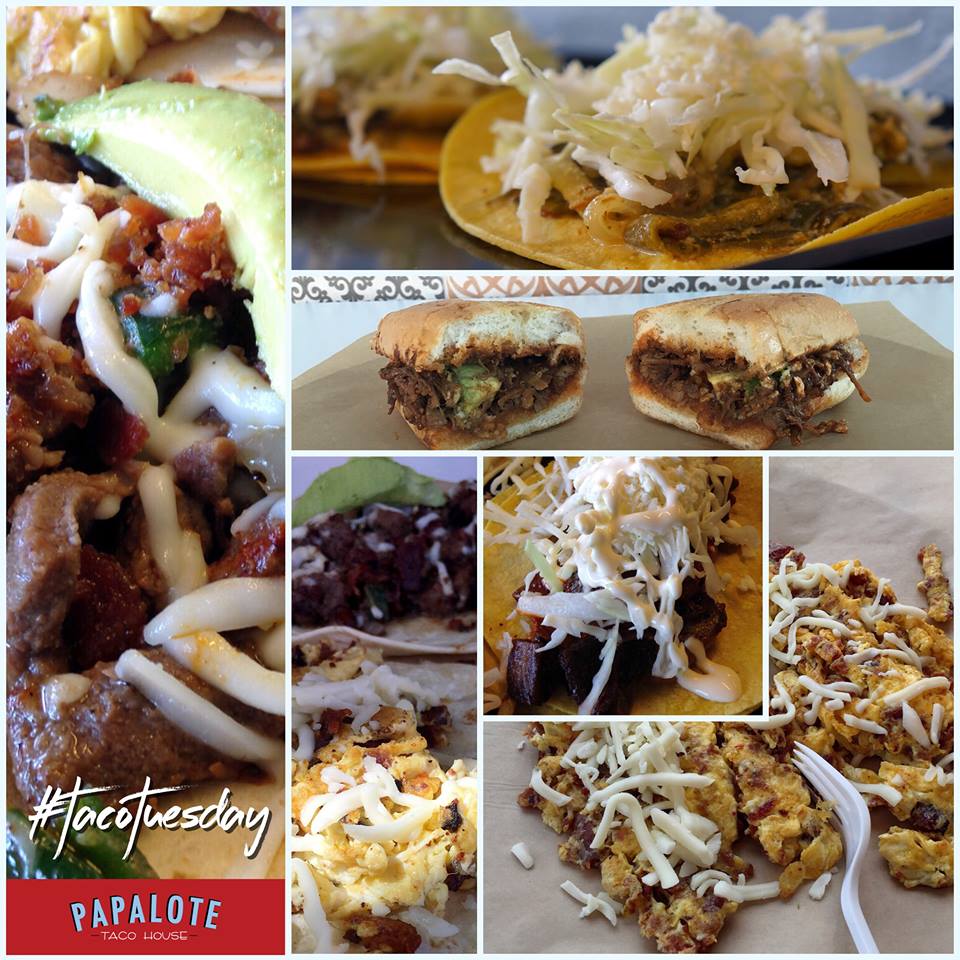 have had in Austin!
If you're a spicy taco lover like Peaches, you'll thank me now for recommending the horchata to cool things down when the heat gets turned up! Papalote does not play with their spicy tacos, and if you are a badass who can handle the heat, then you surely can't miss out on the hot sauce they have tucked away in the drink fridge. I have not personally challenged this sauce, nor do I know the contents, but I can tell you it did leave Peaches red in the face with a quickly emptied horchata, staring down my beverage with almost desperate envy. After reluctantly sharing my sweet, refreshing drink- Peaches and I had sat back in the small dining area rubbing our proudly displayed taco-filled bellies and sighed the only way you can after a great meal; with a few burps and happy groan of course. Oh, and when I say small dining area, by the way, I do mean small- this is not the place to invite your entire gaggle of schoolyard friends. You will be left standing outside trying to eat your deliciously messy tacos if you do
However, even if your whole squad can't get down at location on some tacos at least now, you know that Papalote's Taco House is the best spot to hit up to cure a couple of hangry best buds!
Till the next joint,
Cha Cha the Austin Chow Hound!