Good Day,
I had several messages from folks asking me if I've heard of "Tricky Fish" in Fort Worth. I replied: Tricky what? I always herd of ol' "Tricky Dick" who was President Richard Nixon back in the day, but I've never herd of a fish being tricky? One person said, "You have to go try Tricky Fish at Waterside in Fort Worth. You just have to go I've been two times and it's super delicious, Trey!" Do tell, oh do tell, my friend.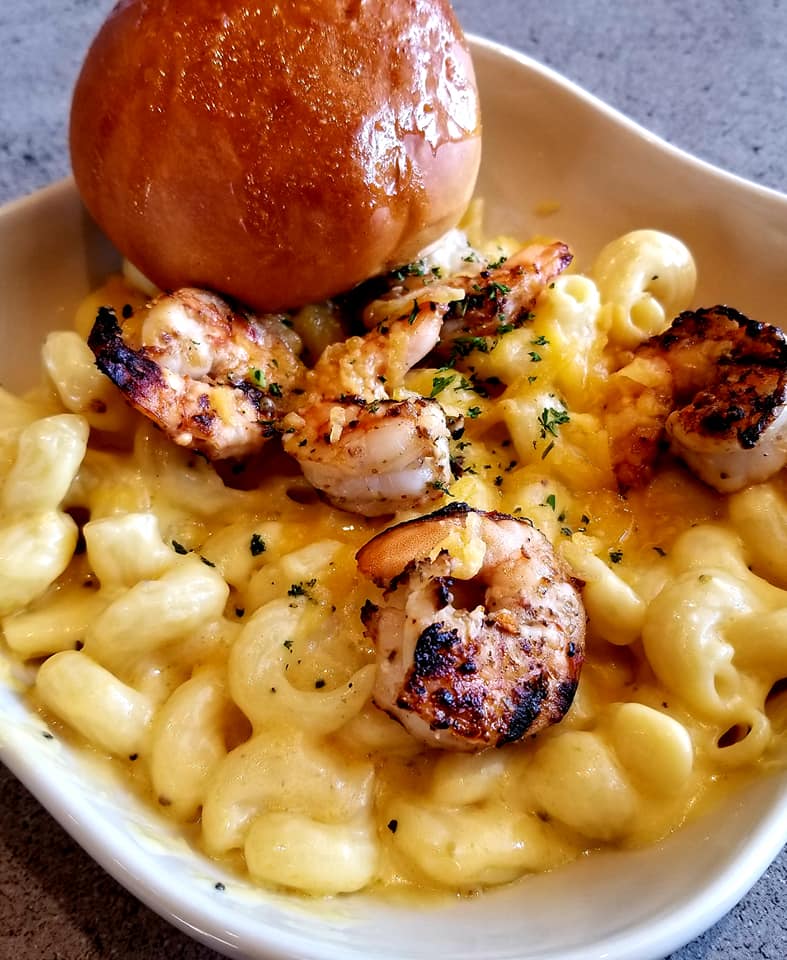 After I figured out there was really a place named Tricky Fish I had to ride over and check it out. You know, put the Trey's Chow Down evil eye on the establishment, my sensitive taste buds, and my pallet to the test.
When we pulled up I saw a greeter at the front door. Well heck yes! A friendly Texas hello is always nice. In my opinion, that's always BEST way to make the customer feel special from the first impression, greeting them with a smile. They did that extremely well. The greater was friendly and explained to us what Tricky Fish was all about and if we wanted table service or counter service. I loved this idea; give the customer a choice. What a novel idea lol!
We chose to sit and bar as I always do. If you know me, and are aware of my restaurant operations background, I love sitting at the bar. I can access everything by watching the operations of a restaurant from the bar and I can ask the bar keep questions. I generally raddle off questions like a machine gun in battle.
The bartender was extremely knowledgeable. He and the manager had an answer for every question! They were really friendly and had big smiles. I loved how knowledgeable the entire staff was.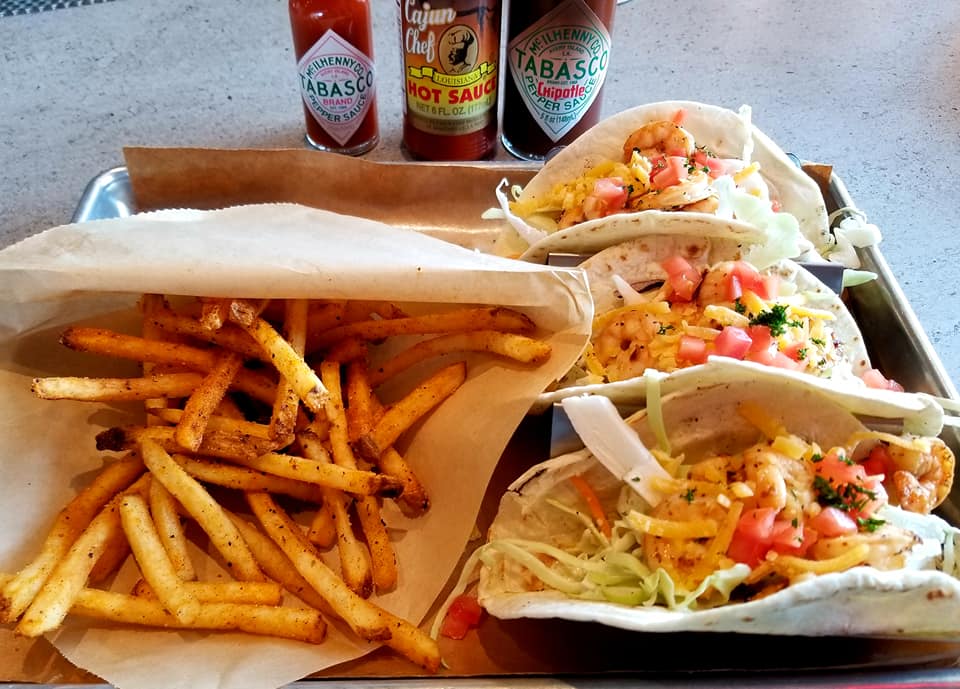 We looked at the menu and ordered several things, four to be exact. It was funny. The little lady that kept stacking our cuisine in front us laughed and said, "You sure you have enough, to eat?"
We indulged in some very delicious cuisine. The plating was perfect and I fell in love with the "Blue Cheese Chips" platter! It was colorful and very appealing to the eye. OMG was it delicious. I told Jana, "We have to stop shoving these in our mouth! Make me stop." Boy, they were packed with flavor. They are prepared with house made potato chips, blue cheese sauce, with bacon, and scallions. I swear it tasted like MORE, because that's what I wanted was MORE!
Then we ordered the "Grilled Shrimp Mac-N-Cheese". Stop the bus and get off at this point. It was so cheesy with a perfect texture. The shrimp was cooked to perfection. It came with a hot roll coated with butter… OMG! I had the jerk the roll out of Jana's hand because I wanted to finish it.
After that we ordered the "Fried Catfish Platter" and the "Shrimp Tacos". Yeah, I said it. Shrimp Tacos! I'm just going to say this… I f you have an addictive personality type, DO NOT, and I mean DO NOT, under any circumstances order the fired catfish or the shrimp tacos. Holy Mother of the seafood and taco gods. We loved both of these dishes! I dare you to try them. The catfish as a very thin crispy batter and is white, succulent, and packed with flavor. The shrimp tacos are just plain bad-azz!
The "Tricky Fish Okra" side dish that came with the "Fried Catfish Platter' was the Best okra I've ever put in my mouth. The flavor profile was amazing! (Order Some)
What I'm trying to tell everyone is there's nothing tricky about Tricky Fish at all. It's pure greatness, service with a smile, and creative flavor profiles with delicious flavors. Oh yea, and they have a really cool logo.
Get over to Tricky Fish and tell'em Ol' Trey sent you over to chow down on some deliciousness.
Don't blame me if you get addicted to Tricky Fish! I'm not paying your foodie rehab bill.
Live, Eat, Drink, Laugh, And Love!
Side note: The NEW Tricky Fish is a sister concept owed and operated by Razzoo's Cajun Cafe. They've done a wonderful job at creating an executing a new concept that is fresh and exciting.