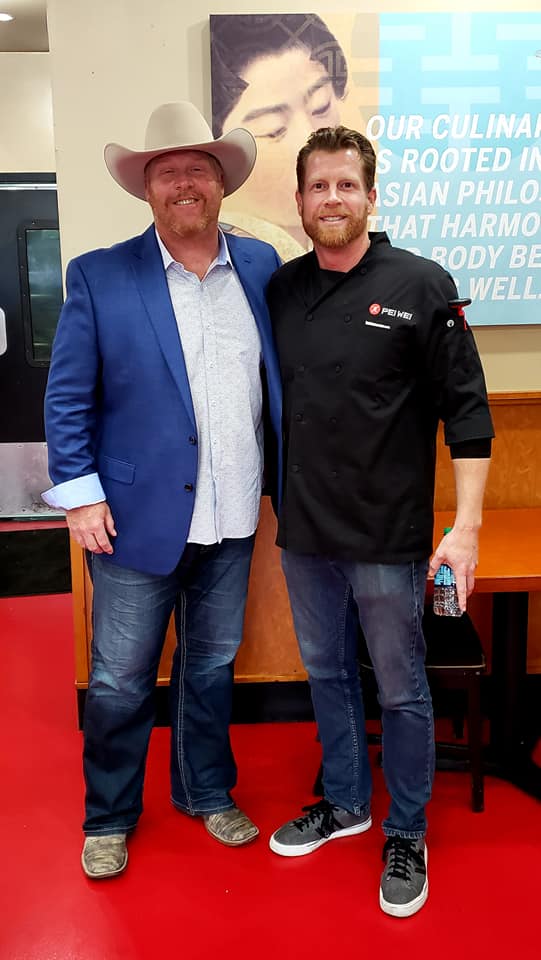 Trey's Chow Down got invited to the roll out of the new PEI WEI Benton Boxes. I had time to visit with Chef J about Pei Wei's new Bento Boxes and the new Clean-Label Initiative, The Wei Forward™ program. I was thrilled to hear about the program, and that Pei Wei has created some incredible new Benton Boxes packed with big bold flavors and freshness. I really enjoyed the NEW BENTO BOXES they where really delicious. I also loved the new Cauliflower Rice option which is now on the menu and it may be substituted in the Bento Boxes for rice. There are so many NEW options and everything is prepared fresh to order at each Pei Wei location.
Please read about the Bento Boxes and the Clean-Label Initiative, The Wei Forward™ program. 
Hello Bento. Hello Options. Longing for more variety? Don't settle. Indulge in the variety you crave at a price you'll love with Pei Wei's new customizable Bento Box for just $9.99*.
Beginning April 17, Pei Wei Asian fast-causal brand started offering handcrafted variety with customizable Bento Boxes perfect for a fresh and delicious meal.
"We couldn't be more excited to offer customizable Bento Boxes to guests that are as visually stimulating as they are delicious," said Chef J. Sullivan, Pei Wei's Director of Culinary Innovation. "We've brought Japanese tradition to the fast-casual space with Pan-Asian options and even cauliflower rice. The idea behind the Bento Box was that we wanted to highlight a variety of dishes that Pei Wei guests love and allow them to tailor their box to fit their own personal taste and preference."