Good Day Drink With Trey buddies,
Just when you think the Fort Worth West 7th area can't get any better… BAM! A new fantastic business opens up. Not only is the new place big, bright and rocking, it's named after Texas.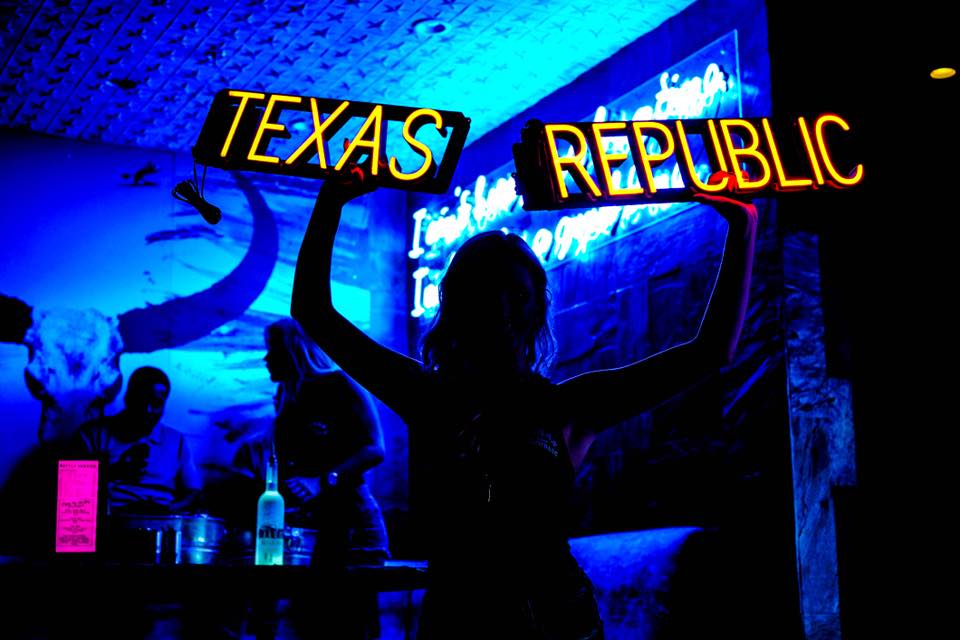 WHAT?! You've got to be kidding me?
A new place to drink, party, watch sports, eat great food, listen to awesome music and socialize with friends into the wee hours of the night. What would you call a place with a tasty from scratch chef driven menu, strong drinks, big open space, friendly folks and Texas music? I'll tell you what they call it.
Or if you're a West 7th Street local, TXR will do!
That's right folks, TEXAS REPUBLIC.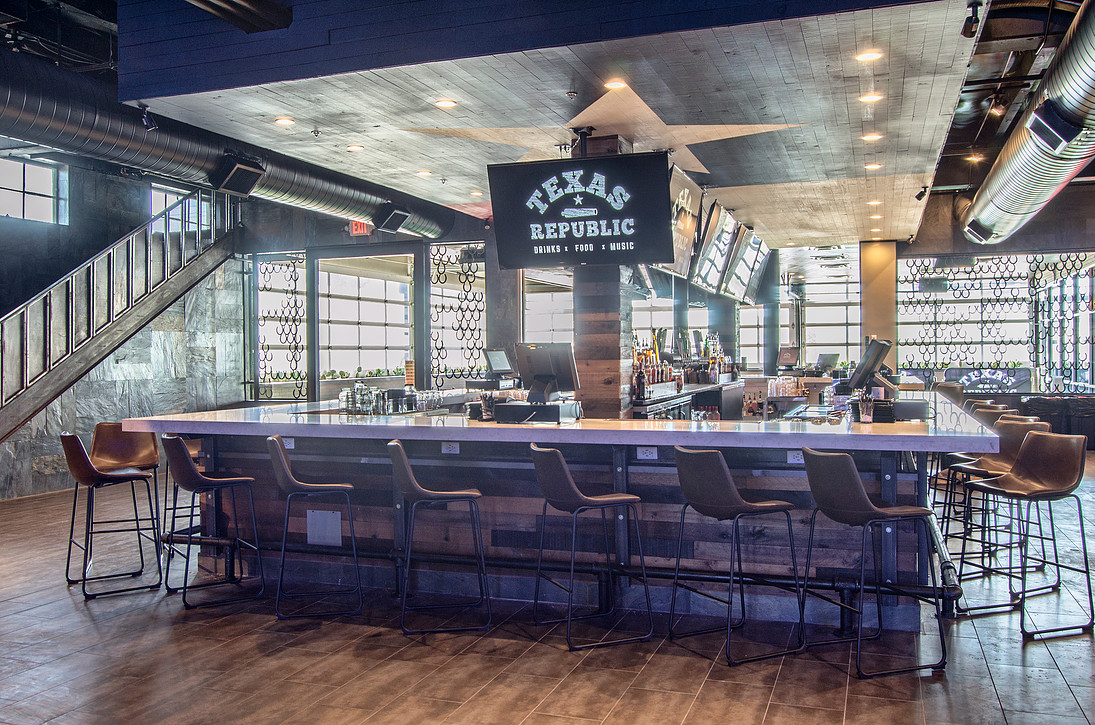 Boy that name just rolls right off the old tongue now, doesn't it? If you're a true Texan, you love Texas then you know a true Texan loves to say the word TEXAS! Truth be told everyone LOVES to say the word Texas!
Texas Republic has a TV screen the size of Texas and numerous other T V's! I mean that with all sincerity. The TV is so big and bright you have to wear shades. Speaking of bright, they have a stage for shows, D'J's, and national music acts. The space is big and open too.There are so many great things about TXR that I really love.
In the front, all the sides open up so you have an open-air venue. It is always flowing with fresh clean air, which makes for pleasant socializing days and nights. The other thing I love is what's being built on top of the building itself. There is big Texas sized roof patio under construction right now. That's correct! You get a beautiful view over looking the West 7th area and the Trinity River. What an incredible idea for a new spot in Fort Worth.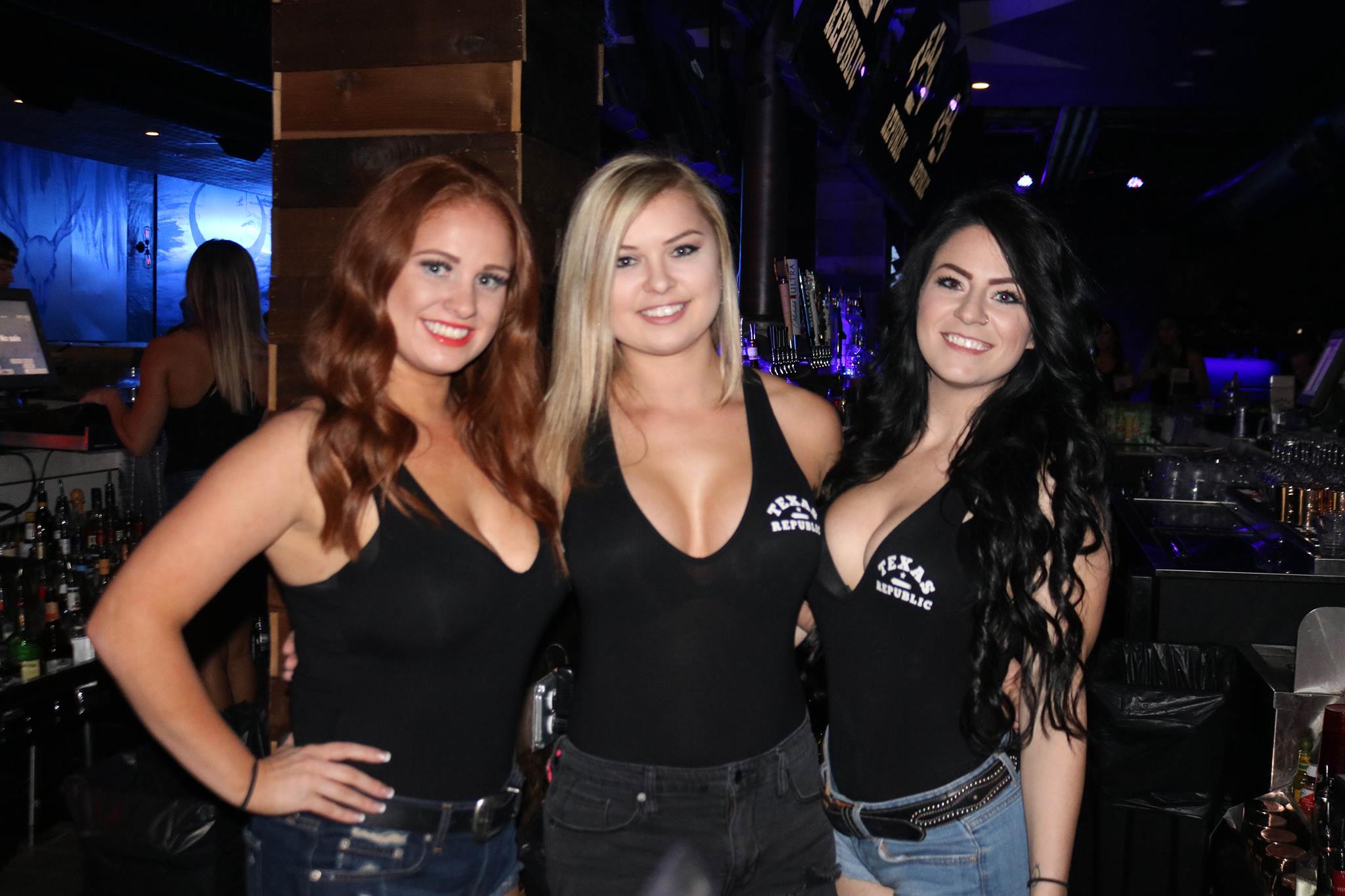 The from scratch chef driven menu is packed with items like the Trash Can Nachos, Jalapeno Sausage Chili Dog, House Made Chili, Burgers and more. The entire menu is prepared with farm fresh ingredients and is made to create BIG bold delicious Texas size flavors.
So let's recap TXR, shall we? Great!
A Texas size interior, with a Texas size TV screen, a Texas size stage, Texas V.I.P. booths, a Texas size patio with a beautiful view and a Texas size chef driven farm fresh menu. Of course we can't forget the Texas size staff, all the beautiful bartenders and servers with their Texas size personalities.
Texas Republic – a great place for my Drink With Trey buddies to hang out and have some fun.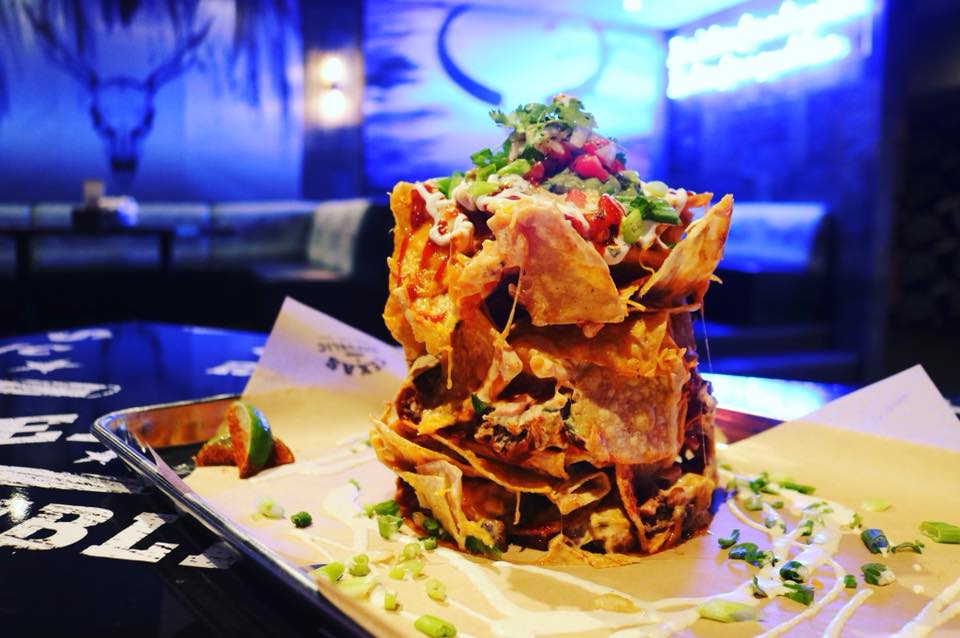 Unique menu items:
· Trash Can Nachos – Brisket. Guacamole. Melted cheese. Jalapeños. Pico. Borracho beans. 1836 BBQ sauce. Green onion creama. DELICIOUS.
· Waffle Crusted Chicken Tenders- Waffle cone coated. Chipotle maple honey.
· Jalapeño Popper Burger- Black Angus beef. Cream cheese and cheddar spread. Bacon. Grilled jalapenos. Ranch aioli. Poppers.
· Heart Attack Burrito- Brisket. Pulled pork. Smoked jalapeño cheddar sausage. Pico de gallo. Cheddar Cheese. Borrracho beans.
AND SO SO SO MUCH MORE!
I'll see y'all at TXR let's have some fun. If you see me there let's take a picture and have a shot!
Yee Haw!!
Click on my name and follow me for fun times and great information!