Hello Y'all,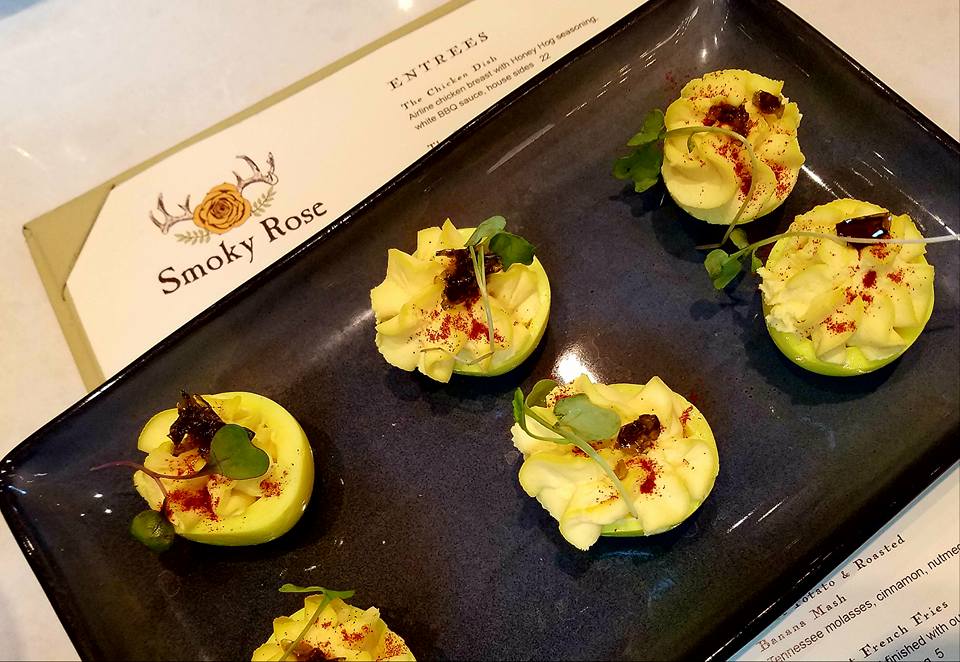 One could say that being smoky would be a bad thing, but one could also say being smoky is an excellent thing! I'm telling you right now in this case… smoky is an awesome thing.
I heard about this place in Dallas a few months ago called the Smoky Rose. Some chef that goes by the name of Chef Spoon was slinging smoky deliciousness and creating good vibes with his flavorful chefy sides. So I headed over to check it out, and stake my claim.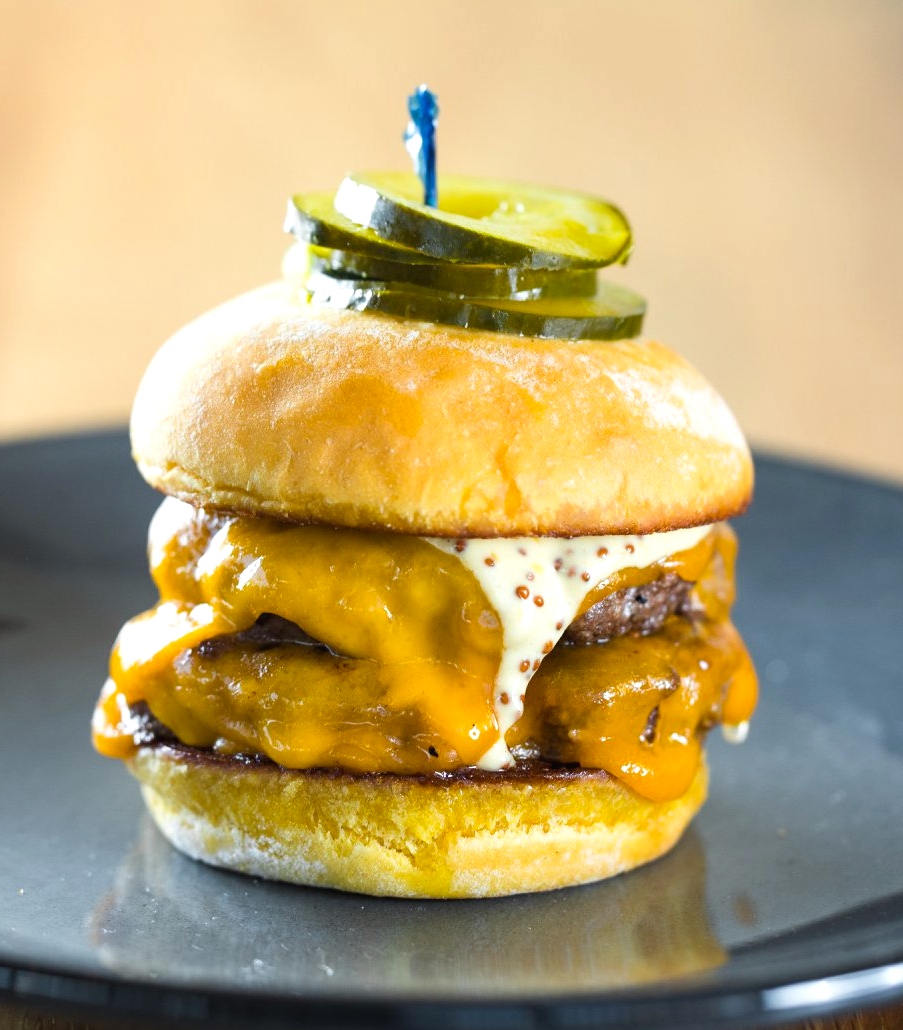 I knew I would enjoy this place as soon as I pulled up and saw the overall coziness, the incredible outdoor patio, the fire pits and large couches. If you follow my food adventures then you know I'm a sucker for cozy friendly atmospheres where one can eat, drink, laugh and socialize for hours.
The patio area is truly amazing and has such a warm inviting feel. You can tell instantly that it was designed for enjoying a great meal, fun times, cocktails and the perfect socializing scene! After you pass the beautiful outdoor areas you enter into what I would call a cozy den of smoky goodness; complete with cocktails, desserts, friends and good times. Decide where you want to sit, order a cocktail and get ready to enjoy some of Chef Spoons creative delicious dishes. Let your eyes do the talking as you read all of the great items that the Smoky Rose has to offer. I've visited three times now and I've never had anything but perfection from Chef Spoon's kitchen.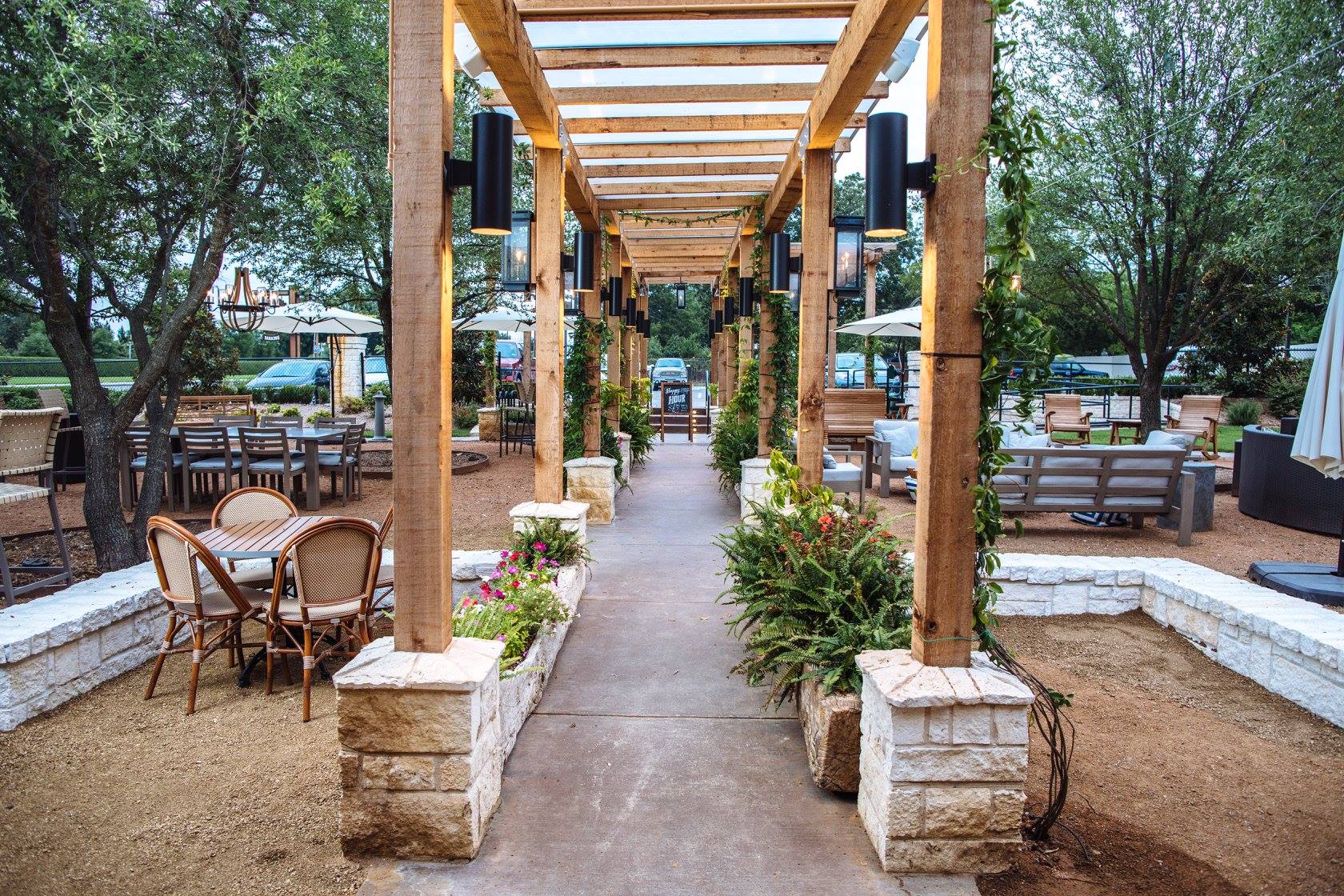 I've eaten the "Bacon Jam Burger", and OMG… All I have to say about this burger is it will take your taste buds to flavor town on the super express highway. It's complete with double patties, cheddar cheese, bacon jam, whole grain dijonnaise, on a farm fresh potato bun topped with an egg. So yummy.
I've tried "Chef Spoons Deviled eggs", the "Smokey Brisket Queso", the ribs  and the "Smoke House Onion Stack" My goodness. My mouth is watering now as I write this article. Psst… a little secret, but don't tell anyone, we don't want this getting out Chef Spoons brisket tacos are incredibly delicious too. Let's keep that between us so our friends don't find out. We don't need everyone in the DFW running over there to try Chef Spoon's tacos. We will create madness! Just go try them and you'll see what I mean.
The staff and service is truly first class. I've always had great service because the staff is super friendly. There are several private areas for parties or family chow down time you can request. Smoky Rose is a fantastic cozy find and serves up smoky greatness with a dash of creativity. Head there for lunch, dinner, brunch or just to munch. You can't go wrong here. I'm also going to say Smoky Rose has one of the best patio areas in Dallas.
Y'all have fun at Smoky Rose and tell Ol' Chef Spoon hello for me!
Thanks and follow me by clicking below!
Photo Credits: Smoky Rose Dallas and Trey Chapman