Hello Foodie Fans,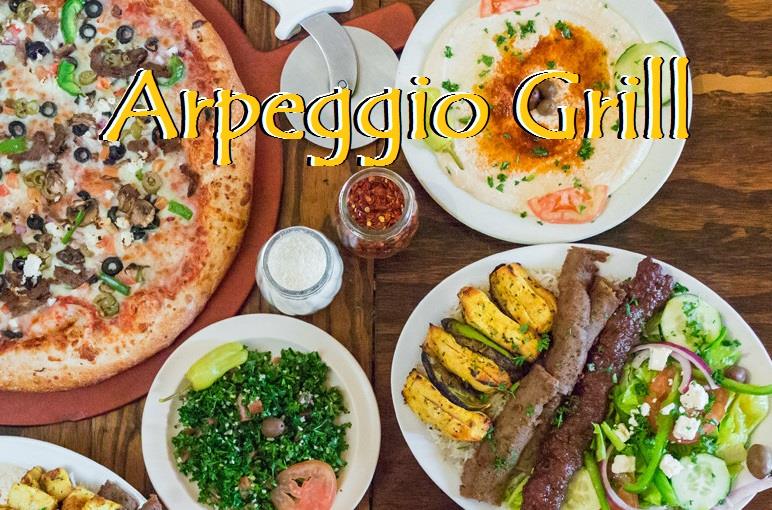 A good friend invited me out to lunch for Mediterranean cuisine by his job one afternoon, but considering the twenty minute or so drive out there, I wasn't exactly sold. That is until he started to describe the place to me. He talked of low stained glass hanging lights, the mural painted walls and even the option to sit on the floor with cushions and enjoy your meal, it was called Arpeggio Grill.
He then dropped the bomb, they had a $7.99 lunch special.
Obviously, I met him up there and was happy to rediscover the location to one of my favorite hookah lounges was right next door. The inside was definitely warm and cozy. The upbeat, casual greetings of the staff member behind the line of food instantly put a smile on my face. He happily answered any and all of my questions I had about the food and I confidently filled my plate with items I could barely pronounce.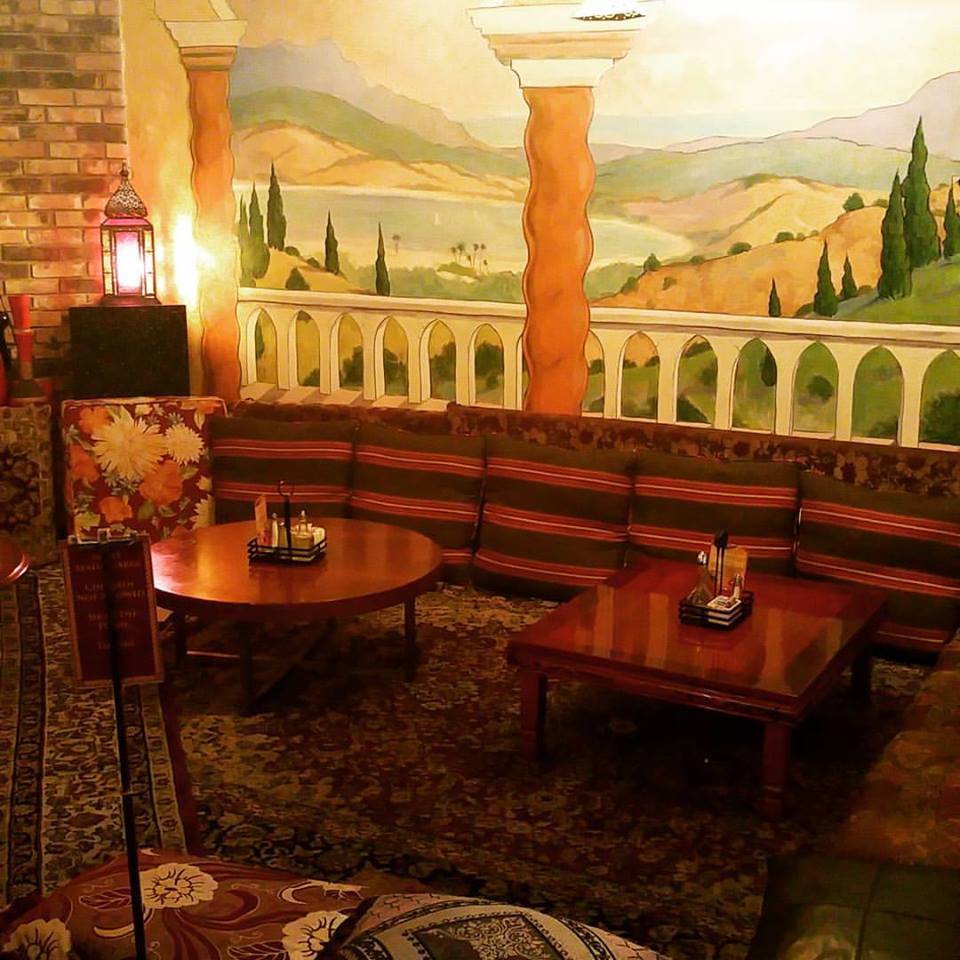 I happened to glance at the mouth-watering pictures of the meals that were part of the menu on the wall above and my belly responded with a low rumble. I'd really like to go back and enjoy a proper entree sometime. For now, though I had to focus, we were on a mission, we were here for the lunch special.
After my plate was filled to the edges with deliciousnesses like hummus, vegetables cooked in the most flavorful tomato sauce, lentil rice, falafels and Greek salad I was able to grab my own supply of pita bread and lemons. There were different kinds of sauces and chutneys up for grab too, but I've never really been a fan. While my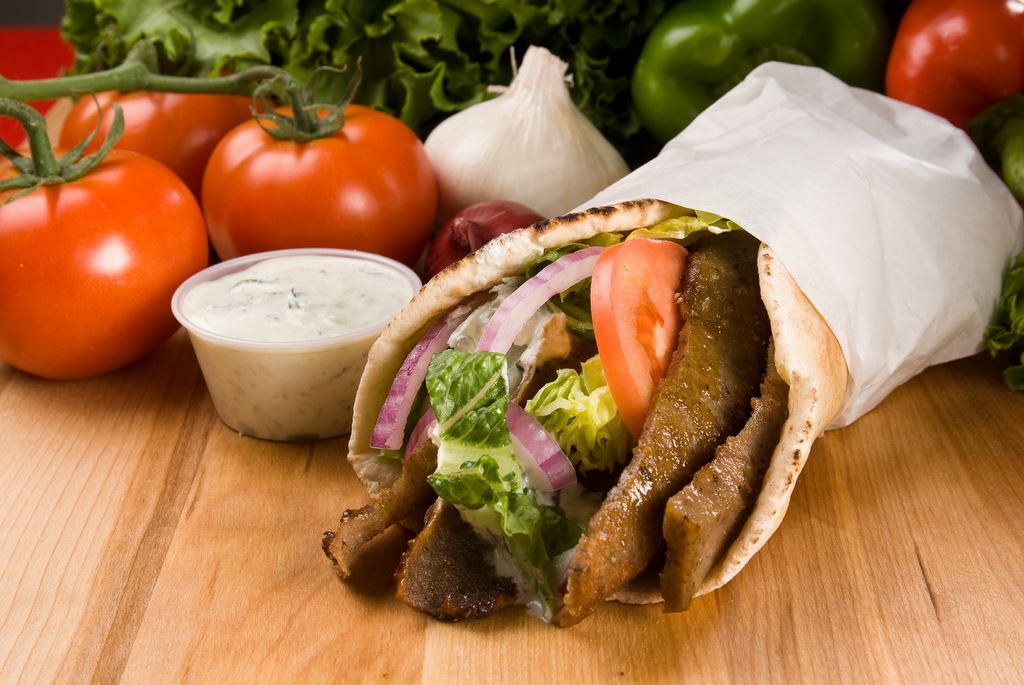 friend and I had similar, but different lunch plates, we both chose the traditional gyro meat as our protein option. We made our way to the floor area, and see a sign that stated children and shoes aren't allowed in the area. We go to prepare to take off our shoes and out of joking curiosity, I asked my friend if he had any holes in his socks. He looked up at me slowly, sheepishly and needless to say, we ended up at a nice table in the middle of the restaurant instead.
The amount of food you get here for the price is groovy. I can never finish an entire plate, halfway through and I'm already ready to unbutton my jeans. I usually smear hummus on the pita bread, crumble my falafel on top and place strips of the tasty, flavorful gyro meat down before drizzling a bit of creamy tzatziki sauce to make little sandwiches. I make them until I simply have no more room to possibly put another sandwich. My friend's preferred method was to bring the plate up to his face and proceed to shovel the remains of his meal "down the hatch".
To each their own, I say.
Whichever way you finish your meal at Arpeggio Grill, you'll end up wishing you had more in the end. Which is exactly why I'm sitting here planning on hitting up this joint again for the lunch special tomorrow!
Until the next one,
Cha