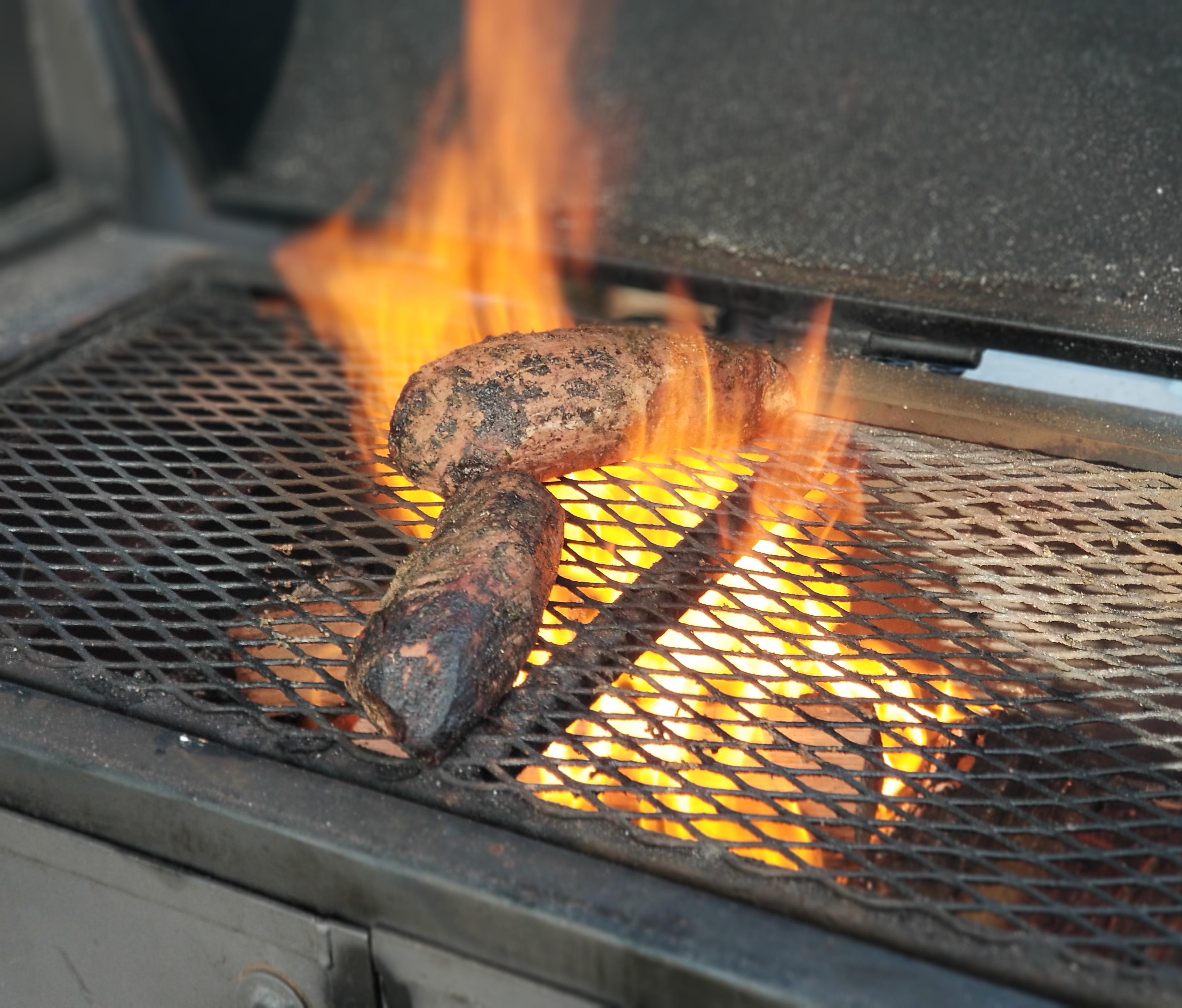 Trey's Chow Down visits several events throughout the year. We travel around the DFW Metroplex, East Texas, and South Texas to seek out creative dishes. We search for delicious flavor profiles and the incredibly talented chefs that create them.
A large number of events we are invited to are charities held by chefs, restaurants, and local folks who believe in supporting great causes. It's an honor to be a part of them! Truly, it's amazing to see how much time, funding, dedication, and hard work is put forth during these events.
This year was Trey's Chow Down first time to attend the Chefs For Farmers 2018 event in Dallas. Chefs For Farmers was created in 2010 by Dallas restaurateurs Iris Midler and Matt McCallister. Chefs For Farmers began as a long table dinner for 125 people at Eden's Organic Farm in Balch Springs, Texas. The goal of the evening was to bring farmers and local chefs together to promote the benefits of working closely with their local/regional farmers. Over the years, Chefs For Farmers has evolved into a nationally recognized, multi-day festival with thousands in attendance. As part of its commitment to encouraging sustainable relationships between chefs and the farming community, Chefs For Farmers provides stipends to participating chefs and farms to create locally sourced dishes for the festival.
It is a four-day event that rivals anything you've ever attended in the food or drink world. Chefs For Farmers is masterfully planned and executed with perfection. The cuisine is unbelievably creative, colorful, with flavor profiles that will send your taste buds into foodie heaven.
Each chef and culinary team spends countless hours preparing these flawless dishes. The flavor profiles and combinations we tried at Chefs For Farmers blew me away. I can't ever remember trying so many unusually complex dishes at one single event. Chefs For Farmers is an amazing concept. I really enjoyed attending this event with chefs and local farmers to help promote freshly sourced vegetables, proteins, and products.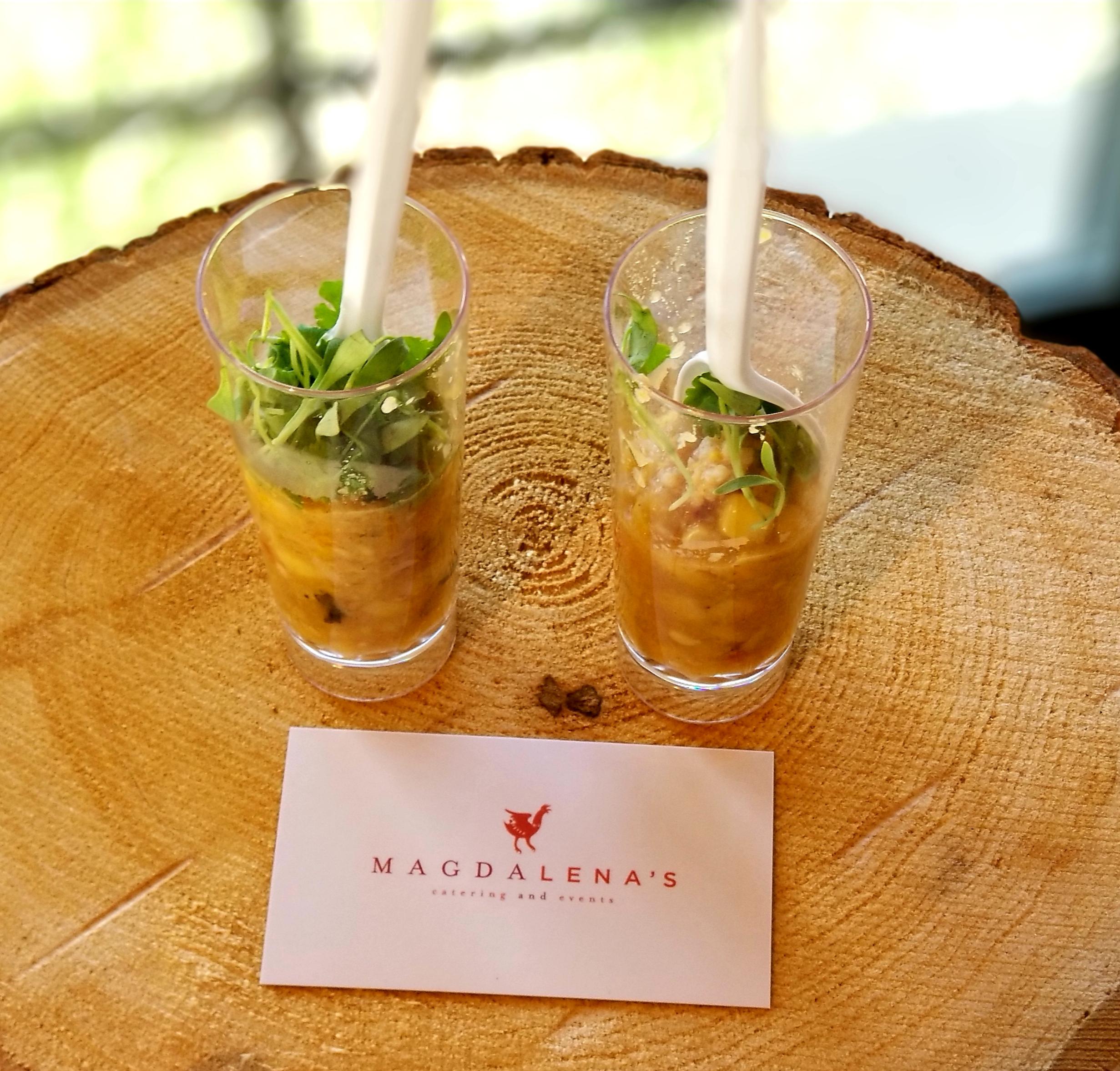 Each booth, staging area members, and culinary team were full of class, energy, and were enthusiastically serving. There was not one single booth where everyone wasn't smiling, laughing, and having a BIG ol' Texas time. All the folks were so friendly and taking time to discuss their creations.
Talk about a well done prepared plan. The crowds at the event were evenly distributed. This way, the crowds never really bunch up and made you feel open to roam around throughout this event.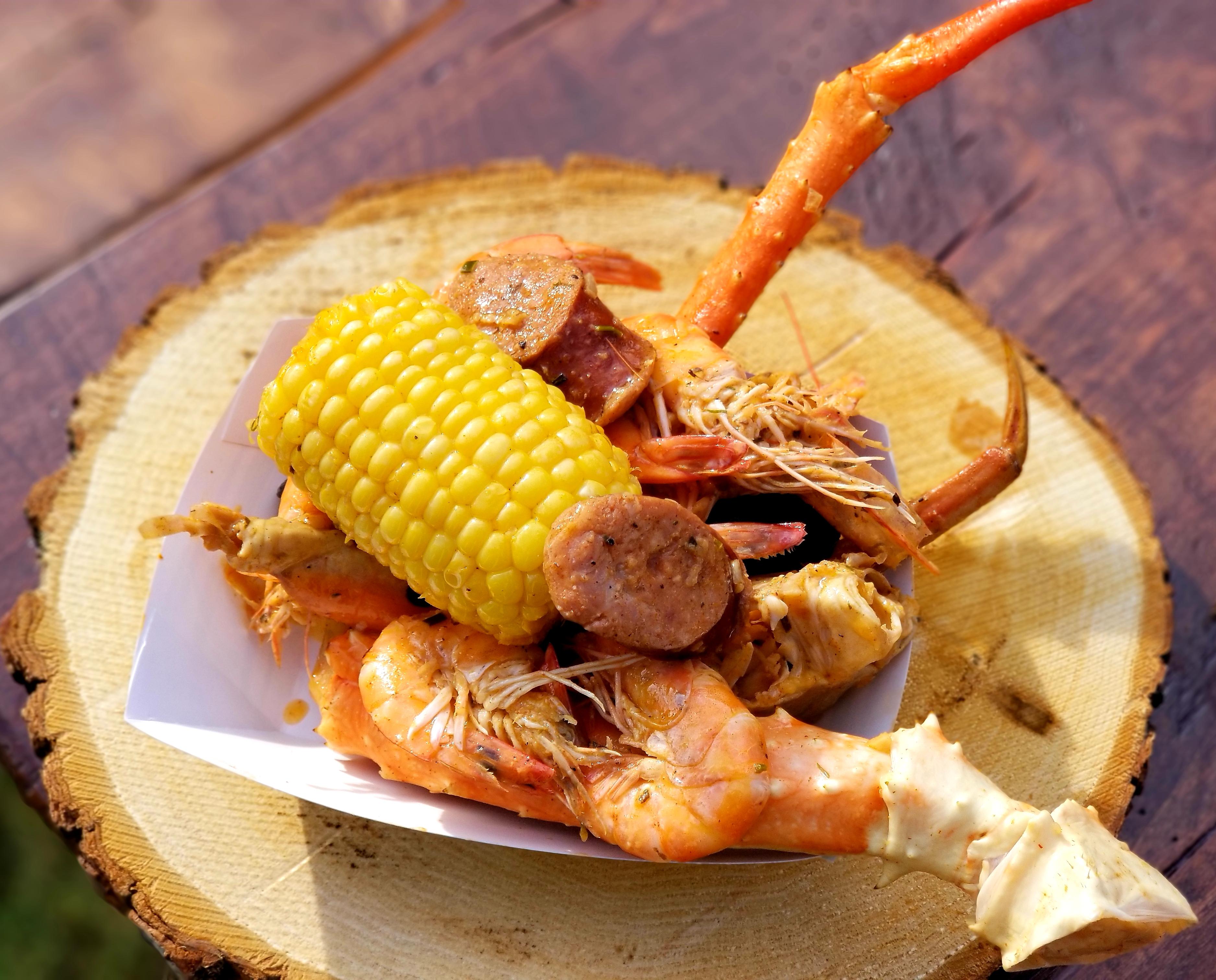 The V.I.P. area was TRULY a V.I.P. area! Everything it offered was spectacular. They had full bars, wine, music, and all kinds of delicious eats. There was plenty of seating and we felt like we were attending a kings feast. Hook Line and Sinker had an unbelievable all-you-can-eat fresh seafood area with king crab, shrimp, crawfish, sausage, and corn. Magdalena's had an amazing dish that was visually beautiful Lobster Esquites and it tased like "MORE." That's what I wanted was more!  My mouth is watering just thinking about all the incredible food in the V.I.P. area again. V.I.P. at Chefs For Farmers should be renamed to (P.V.I.F.) for Platinum Very Important Foodies and that's putting it mildly, folks.
This is definitely one of the best foodie events I have been to in the last decade.
I would love to list every single chef, restaurant, dish, farmer, and vendor involved but that would take a lot of pages. I'm going to list some highlights and the amazing dishes we fell in love with. I want everyone to know, and understand, that there wasn't a bad dish at Chefs For Farmers. We loved them all.
When it came to deliciousness  at Chefs For Farmers 2018 these flavor profiles and dishes had everyone beat. I fell in love with the following dishes: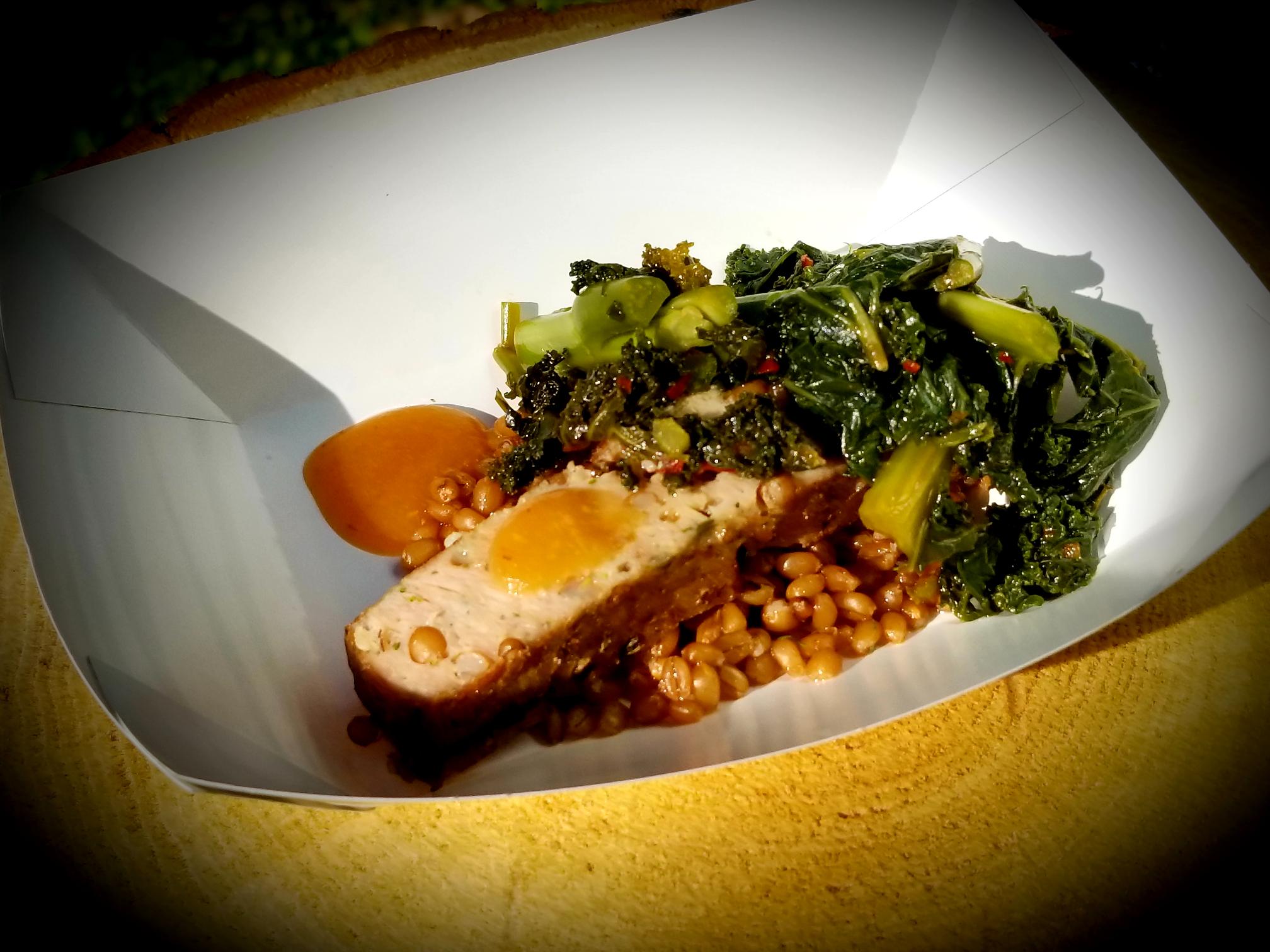 Petra and The Beast
Chef Misti Norris created the dish with pork, grains, and greens. This dish had an amazing flavor profile and was visually stunning. I've been following her work for a few years now and I've been blown away with her creations. Chef Misti dedicates herself to creating one of kind unique dishes with fantastic visually appealing looks and flavor profiles. She's dedicated to perfection!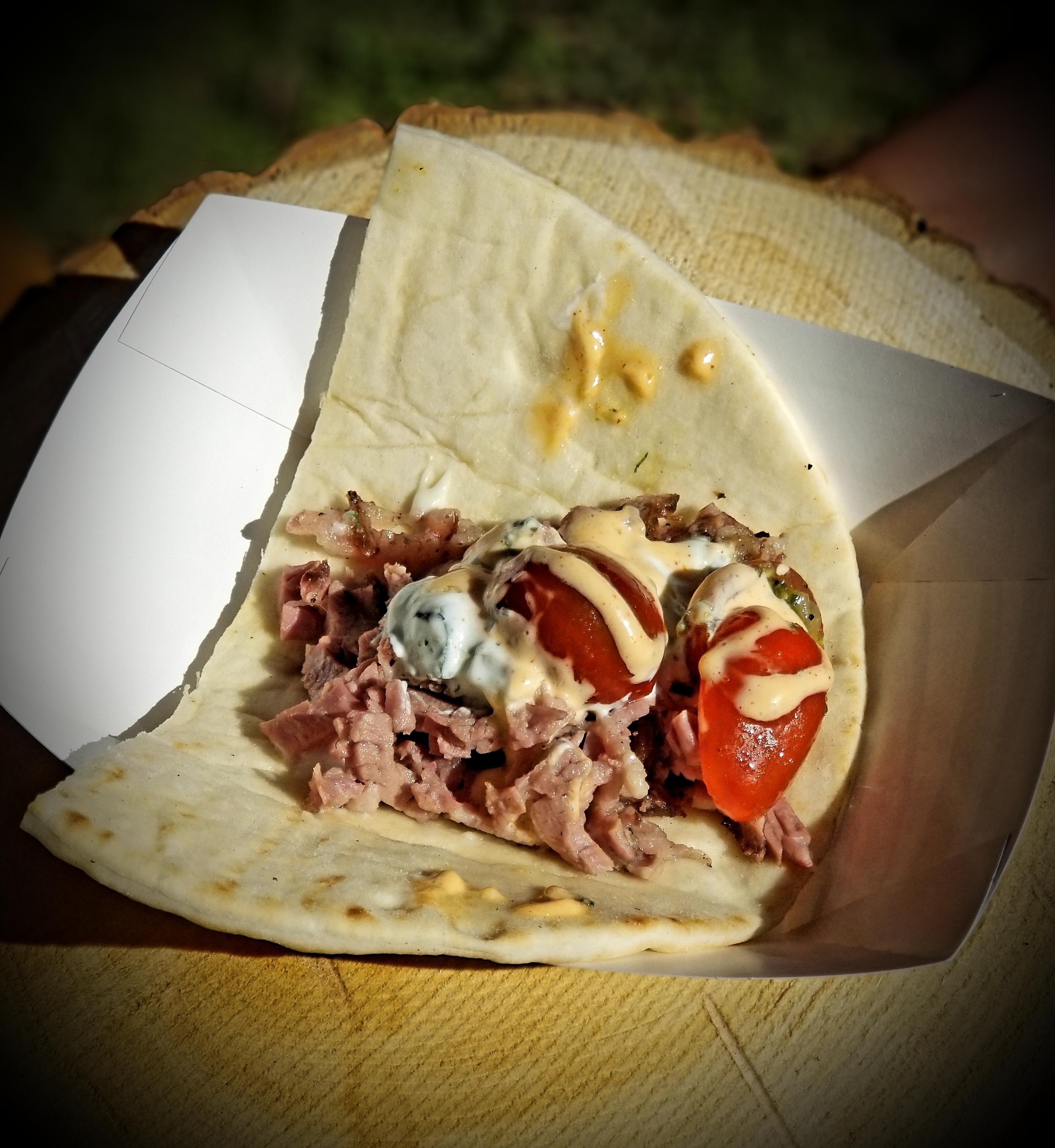 Chef John Tesar created the dish: Beef BBQ Rib in Creamy Polenta Chimichurri Sauce. OMG where do I start? First off, I LOVE Chimichurri and I LOVE  beef. BOOM! This dish took my taste buds to the flavor Rodeo. The texture was perfect. It was visually sexy to my eyes, it just screamed, "Eat me". I sneaked back for a second one because it was delicious. Chef John is not only dedicated to his craft, he's in LOVE with the culinary world and creating magic from his kitchen. Each creative dish is packed with flavors that we love. Who doesn't love BEEF and delicious creations? You know where to find them Knife Dallas and Plano.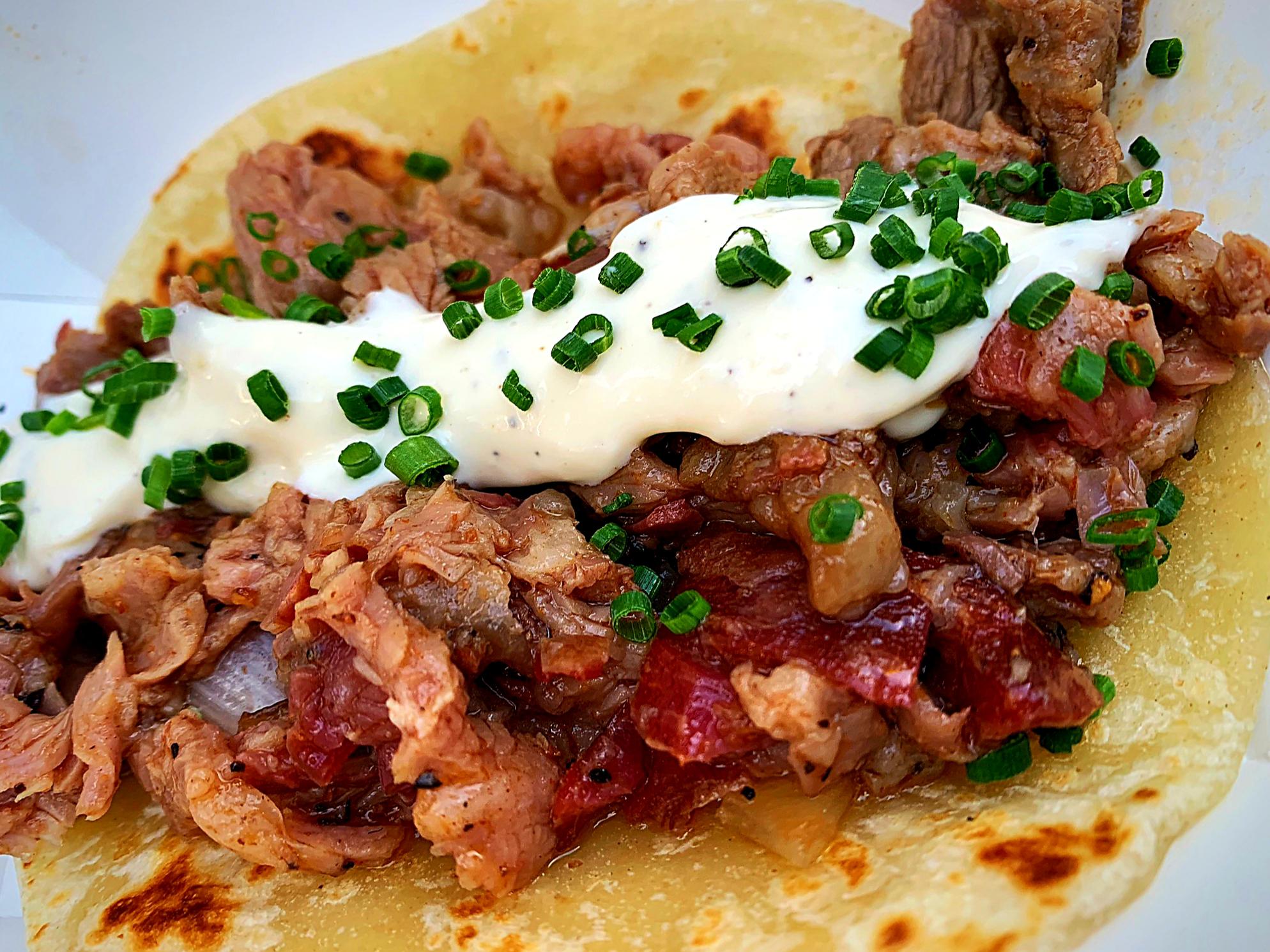 The chef was Chef Matt Pitman and he prepared a few dishes; Smoked prime rib, Truffle horseradish Cream On Corn, and a Chorizo style smoked beef rib with salsa verde, chicharrones, and chili on corn.  All I could say was WOW! It was just STUPID DELICIOUS. The flavor profiles rocked my pallet and they were visually perfect. I hovered around the Meat Church booth like I hadn't eaten in a month. Just smelling the aromas gave me a BBQ ADDICTION. The smells from the Meat Church booth should have been outlawed. Call the police there's delicious smells lingering!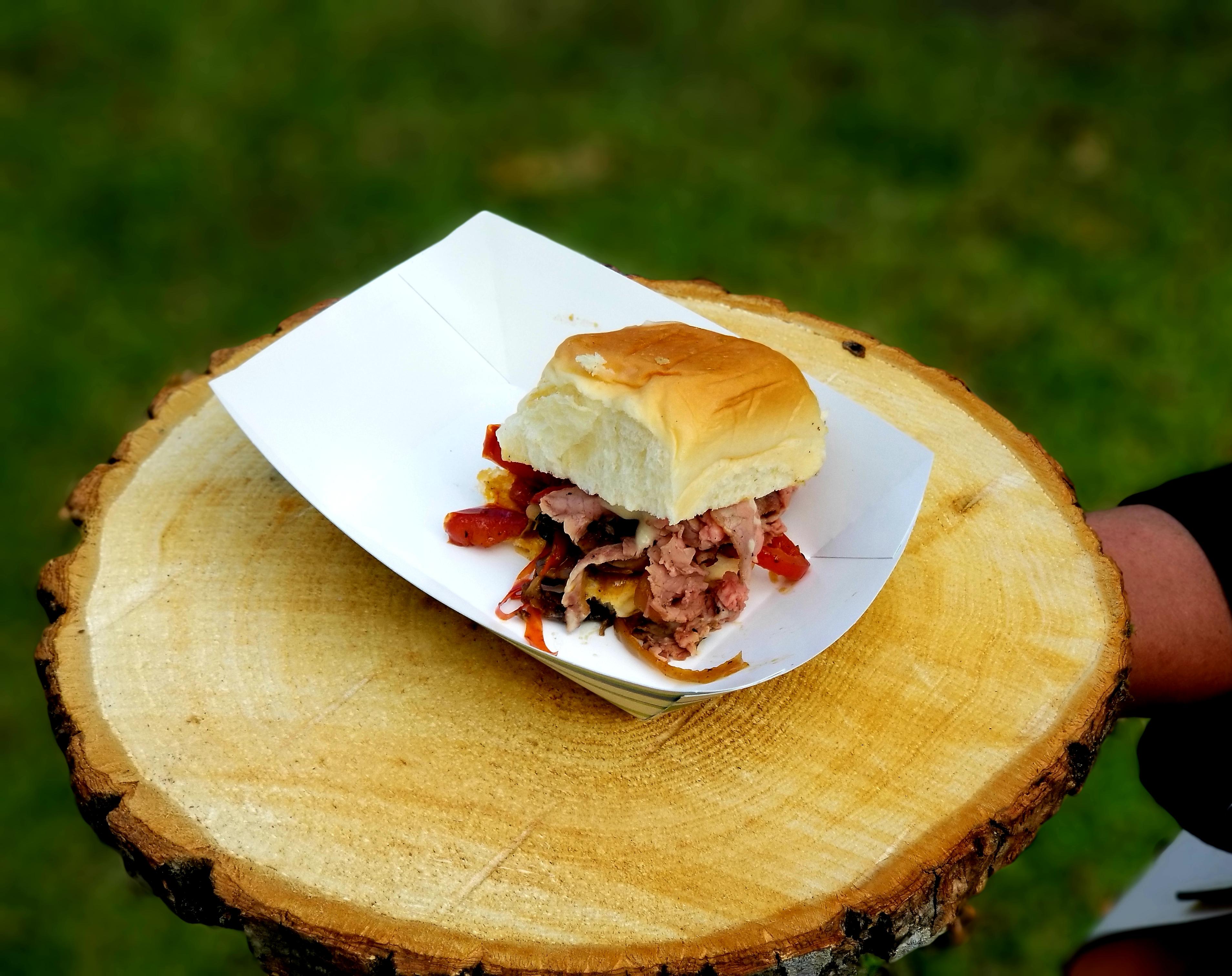 The chef was Chef Christopher Patrick and the dish was Hickory Smoked Bar-N-Ranch Wagyu Cheesesteak Sliders prepared with caramelized onions and peppers, Brazos valley white cheddar cheese sauce, on grilled sourdough. When I saw that sign and the dish he had listed I was like, "The foodie gods must have visited Chef Patrick for this one". Are you kidding me? LOOK at those ingredients. This dish just screams, "I'm freaking delicious, now shove me in your mouth". Well let me tell you something right now foodie lovers…. Actually, I can't tell you what I said when I took my first bite in this article but it rhymes with muck. I don't know Chef Patrick, but I met him for the first time that day. I can tell you I will seek out more of his creative tasty dishes and see what he's slinging next for me to chow down on. Take my advice get to Abacus and chow down on some deliciousness.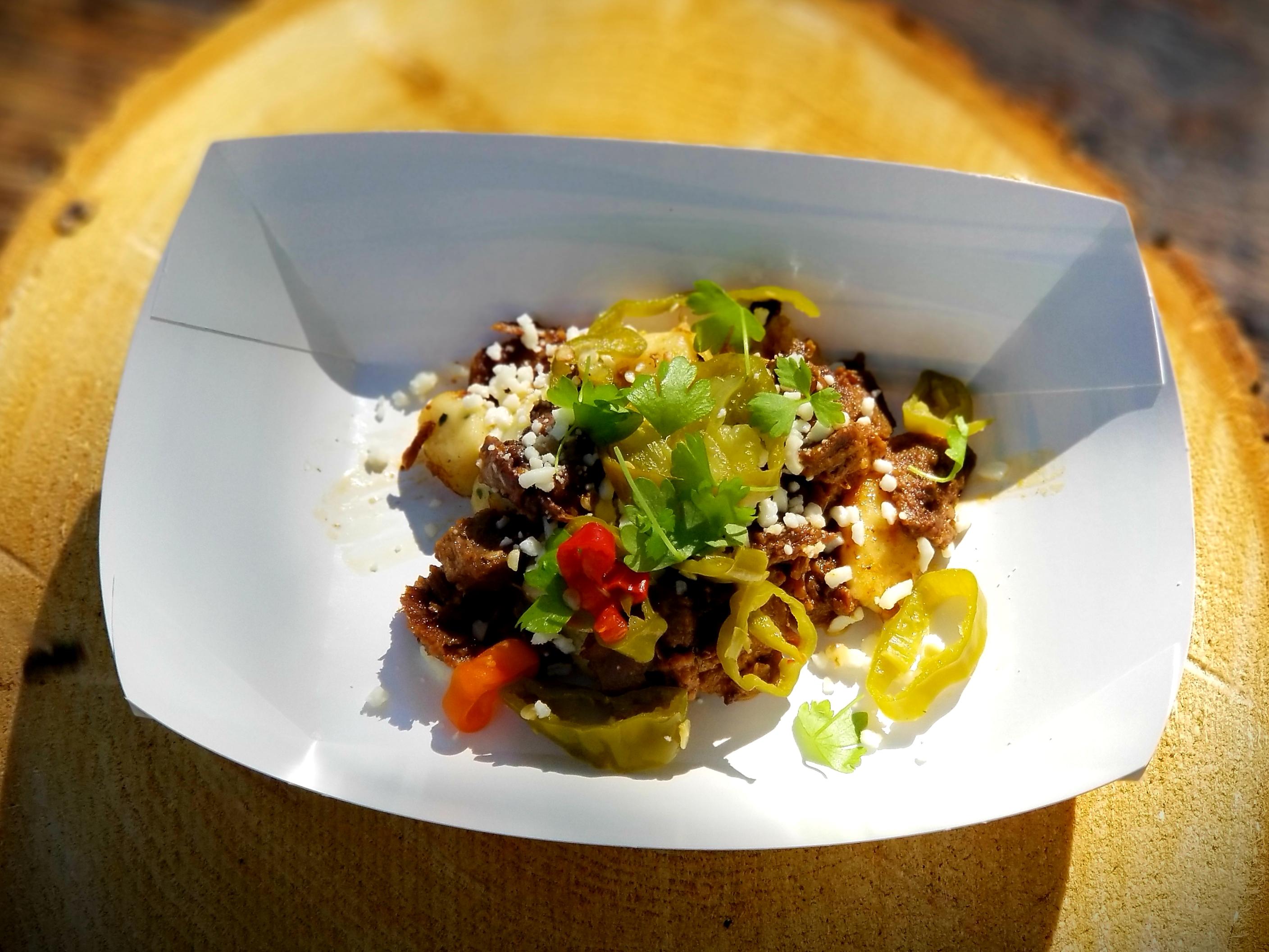 The Chef was Chef Juan Rodriguez and the dish was Lengua and Gnocchi, Braised beef Lengua with Parisian style Gnocchi, Salsa Macha, farm fresh herds and Cotija Cheese on a freshly-made tortilla. When I saw Chef Juan and I looked at his dish creation I started shaking my head. I knew this dish was going to be lip-smacking, mouth watering, and bronc ride to the flavor rodeo. I know Chef Juan, and he's always slinging creative deliciousness with every single dish, large or small. I took one bite of this and my spidey senses took over. I'm not sure if I even chewed this dish, but I wanted another. Magdalena's is one of my all time favorite places to dine and chow down. He's a master at creating not only fantastic dishes, but also the perfect atmosphere to eat them. Chef Juan makes you feel like you're truly in the country or region in which the dish was inspired. He will explain the dish so well with PASSION you feel special just to eat it. He's truly a master at the foodie game!
The Most Creative dish at C.F.F. 2018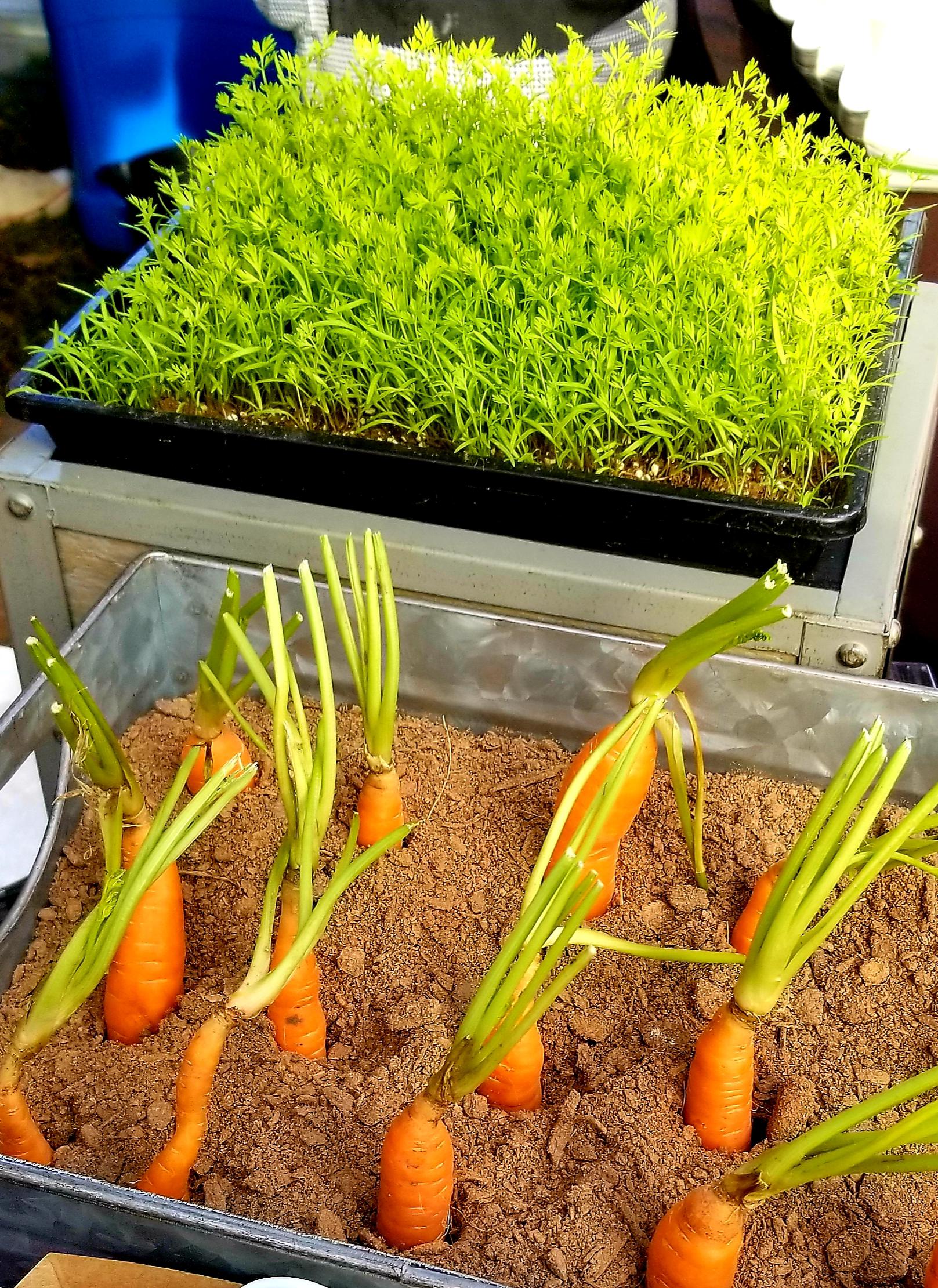 The chef was Chef Joe Rojas and his dish was carrot textures with short ribs. Prepared with farm fresh roasted carrot, compressed Carrot, dehydrated carrot, aerated carrot, and short rib. I don't know Joe, so I wasn't sure what to expect. When I saw the sign I thought this dish has lots of carrot flavor wonder what the flavor profile will be, carrot? I LOVED the presentation I could see it from the sidewalk as I looked over. The dish was visually incredible it looked like a piece of Picasso artwork hanging on a wall. The color really popped, the texture was unique, and it was packed with flavor. The carrots being chilled on the dish with short rib was really delicious and satisfying to my pallet. The only problem is I could have eaten about 10 of those! Wonder what Chef Joe would have done if I came back with a BIG tray and slid, about 10 more of those on the tray then walked off like a thief in the night! It crossed my mind. I need to eat more of Joe's dishes soon!
There were so many more incredible dishes and chefs we met that it's impossible to explain in this story. What I will tell you is this, you need to purchase your tickets and attend Chefs For Farmers in 2019. If you're a farmer or a chef you need to be part of this! Last but not least, if you own a business you should consider being a sponsor and supporting. It's an amazing event and one of the most incredible events you will ever attend.
Special Thanks to: Iris Midler, Matt McCallister, John Tesar, Dean Fearing, and everyone who played a part in this amazing event.
God Bless Everyone,
Trey Chapman