Fresh Pie Royalty at Charlotte's Eats & Sweets Keo, Arkansas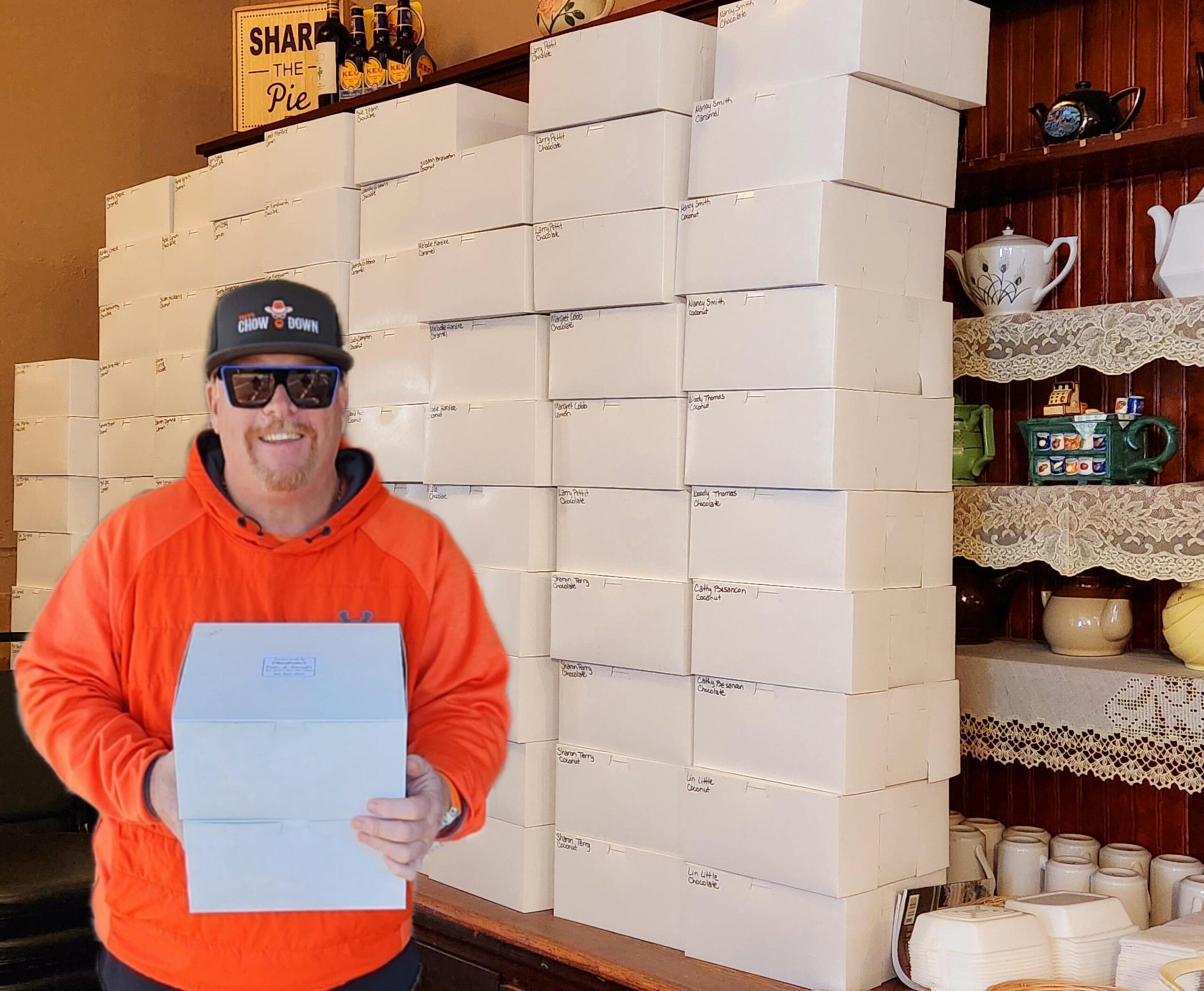 When we heard that the best PIES in the South were just a short ride to Arkansas, you know what had to do. We dropped the hammer and headed out for some of the BEST PIES in the USA.
CHARLOTTE'S EATS AND SWEETS has been awarded BEST PIES in the south by Southern Living, Best Pies Arkansas, Food Network, and a host of other media outlets. I was so impressed with what I read in my research that I couldn't wait to make the trip to meet them and try their fresh pie deliciousness.
Often hailed as the best coconut pie in the South, this main attraction still brings crowds to this tiny shop on Main Street. It's easy to find and located just east of northern Little Rock. Pie and cake lovers will line up an hour before the doors open at 11 AM, and you better be ready because it's hard and fast. Smart diners know to reserve their slices early because they're in high demand. It's simply a bonus that the SANDWICHES are very delicious too!
I couldn't believe the number of pies they still make fresh from scratch every day. Their staff is so nice and helpful, and they have that sweet southern attitude and big smiles. The atmosphere is all Southern old-school decor and makes you feel right at home as soon as you walk through the door.
THE PIES ARE ABSOLUTELY INCREDIBLE! Honestly, I've never tasted pies and cakes so flavorful. Each bite I took was better than the last. They were so good I couldn't help but make noises; folks kinda looked at me funny, but I paid them no mind. I was smacking, moaning, and licking my lips because I've never had pies that delicious before. There is just something about Charlotte's Sweets. If I had to guess, it's all the love they put into the process.
WINNER TREY'S BEST PIES I'VE HAD IN THE USA.  
If you're looking for something new or just want to try some of the BEST PIES, CAKES, AND SWEETS you've ever had, I would highly recommend you take a ride over to chow down. I can't explain the deliciousness except the say this: I would drive 1,000 miles to enjoy the delicious eats and sweets anytime!
They're a new officially APPROVED Trey's Chow Down Delicious Destination for all food lovers to enjoy.