Good day biscuit lovers,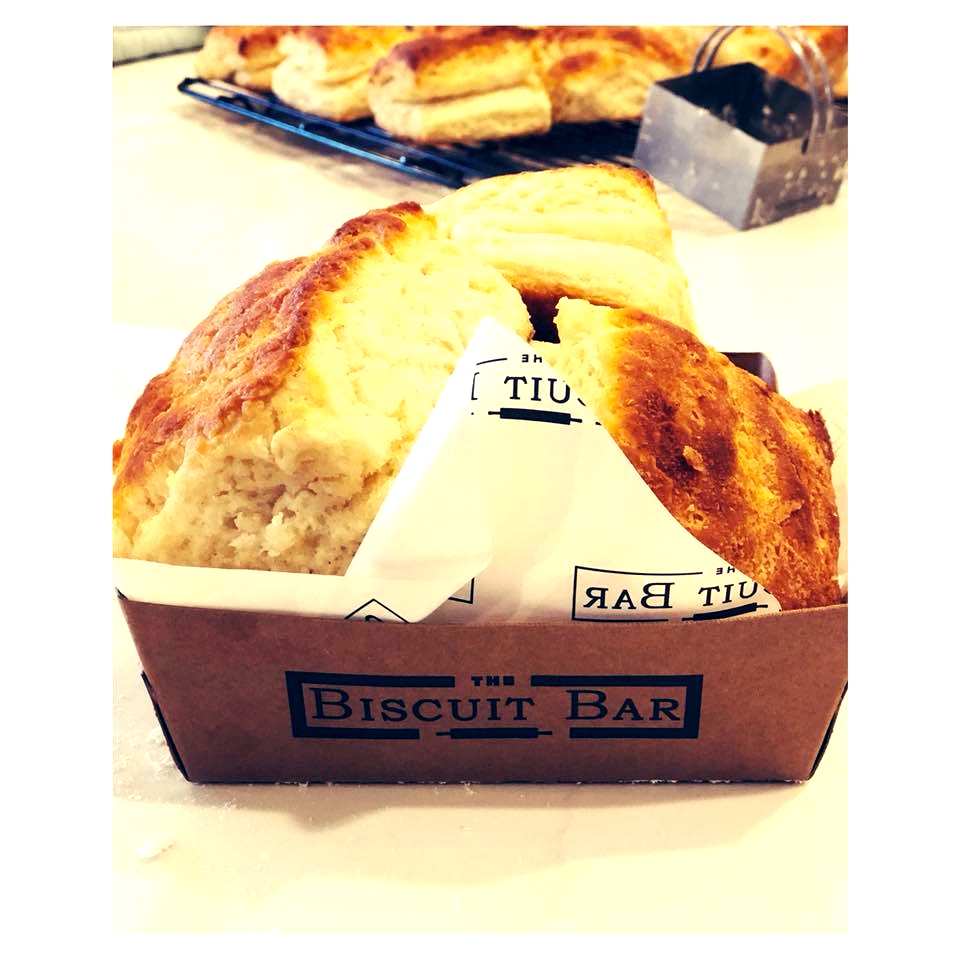 Sometimes, you just stumble into a truly fantastic place. Maybe you even had dreams about the perfect place and wished someone would just create it. Then…all the sudden…out of the clear blue you hear about someone opening your dream concept.
Well my friends, I can't tell you how many times my dad, and others, have discussed a place that serves great biscuits with lots of fixings. Growing up in four generations of family restaurant business, you learn to love all kinds of concepts. Gatherings have us sitting around discussing great foodie ideas.
A while back I heard about 2 biscuit bar concepts, but it was still in the works. They were going to open one in Plano and call it "The Biscuit Bar". I thought to myself, sure they are we will see about that. I figured it was probably all talk.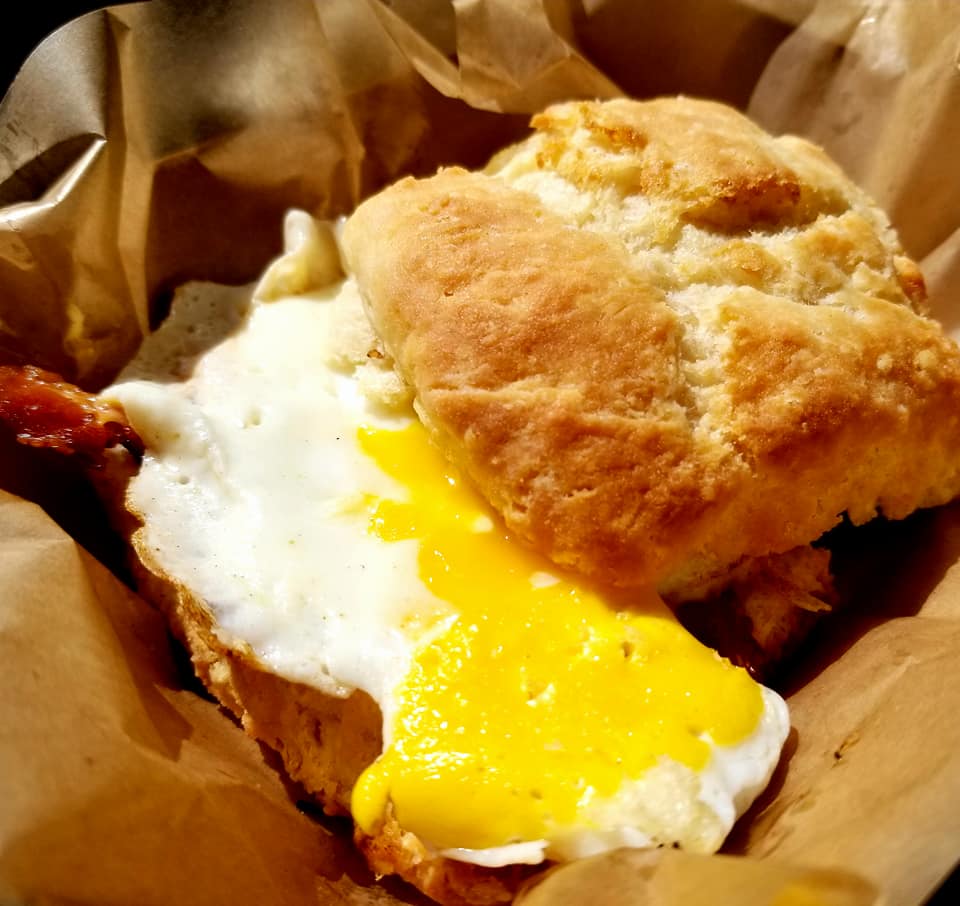 Sometimes you have to admit you're wrong, and today Trey's Chow Down is admitting he should have never ever doubted the biscuit bar idea.
The Biscuit Bar opened last week in Plano on the "Granite Board Walk". Long lines of people were out there waiting on their delicious house made biscuits with all the delicious fixings. I paid a visit to the Biscuit Bar and found a little slice of heaven in the big city. They have an incredibly inviting atmosphere with amazing customer service. I spoke with the counter team, two biscuit makers, two dinning room staff members, and everyone was extremely friendly. The place is colorful has a large patio just over and onto a boardwalk. That's right, a boardwalk. You can hear music playing, birds chirping, water running in the small lake, and the air you breath even smells like biscuits.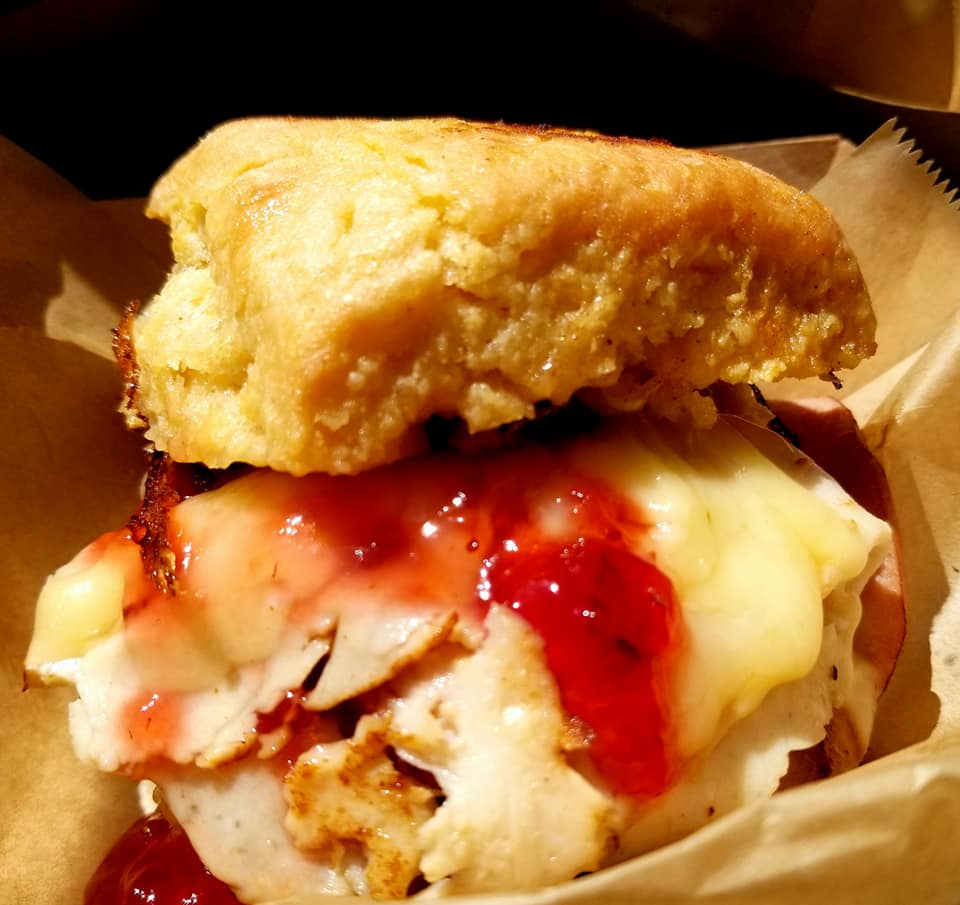 I tired three biscuits and was amazed with each one. The texture of the biscuits was fantastic. The top is golden brown and light. The center is soft, and fluffy, while the bottom is firm. This is great because it doesn't crumble away as you eat it. I guess you can always eat it with a knife and fork, but where's the fun it that?
I tackled the "Bacon Egg and Cheese". OMG this is a complete breakfast on a bun. This bad boy was packed with flavor. Any time of the day, this sandwhich will be mouth watering and delicious. Then, I tried the "Fancy Chicken Biscuit"… You better pull the cord on the bus to make it stop and get off so you can eat this ridiculous biscuit sandwich with fancy chicken. More like dreamy chicken to me. This thing was melting in my mouth. My mouth is watering now writing this article. Next, I put my big manly bib on and ordered the "Monte Cristo Biscuit". I'll try my best to describe this crazy flavorful biscuit sandwich. It's stacked, packed, and racked with flavor. I'm pretty sure the flavor Gods were sitting next to me when I took a bite of this amazing creation. Just ridiculously stupid for something to be this tasty.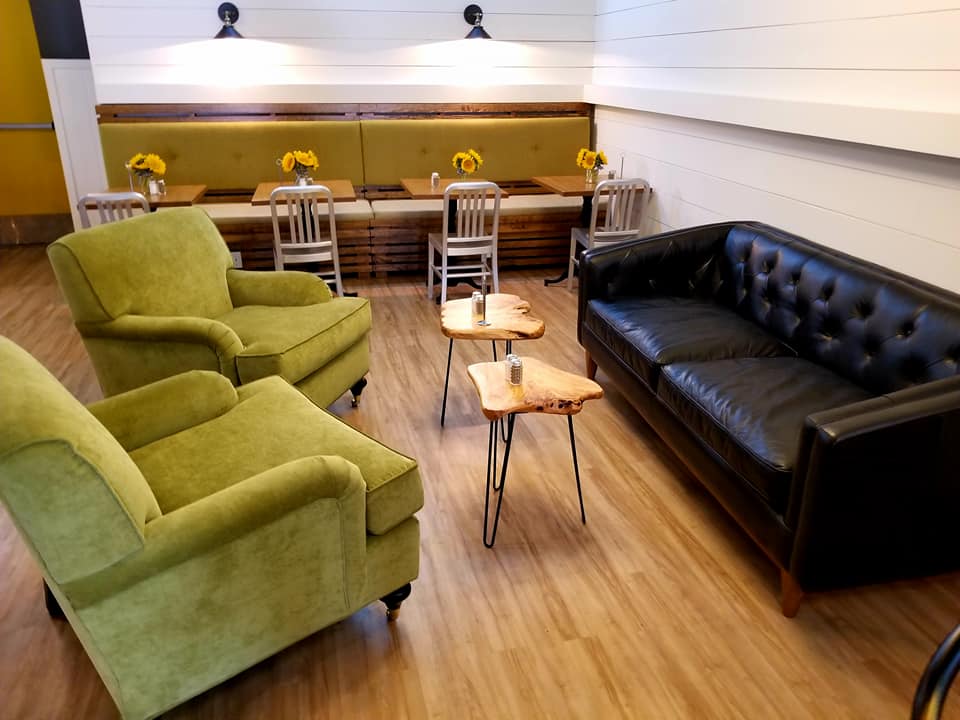 Any of these biscuits are so delicious they might just knock your grandma out of her rocking chair, yea there that good!
Look here biscuit hogs (yes, I said biscuit hogs) because the truth of the matter is this… This Biscuit Bar is truly amazing in every sense of the word AMAZING. On a scale of 1 to 10, they rate a perfect score of 12. Yes, a 12.
Pack you car, truck, or SUV and get over to the Biscuit Bar and have fun eating your way to deliciousness.
Love y'all and for pete sake go eat some biscuits TODAY in Plano.
Trey (Chow Down) Chapman – Click on my name and hit the follow ME button!
Check out this video of the Biscuit Bar on the"Granite Board Walk"