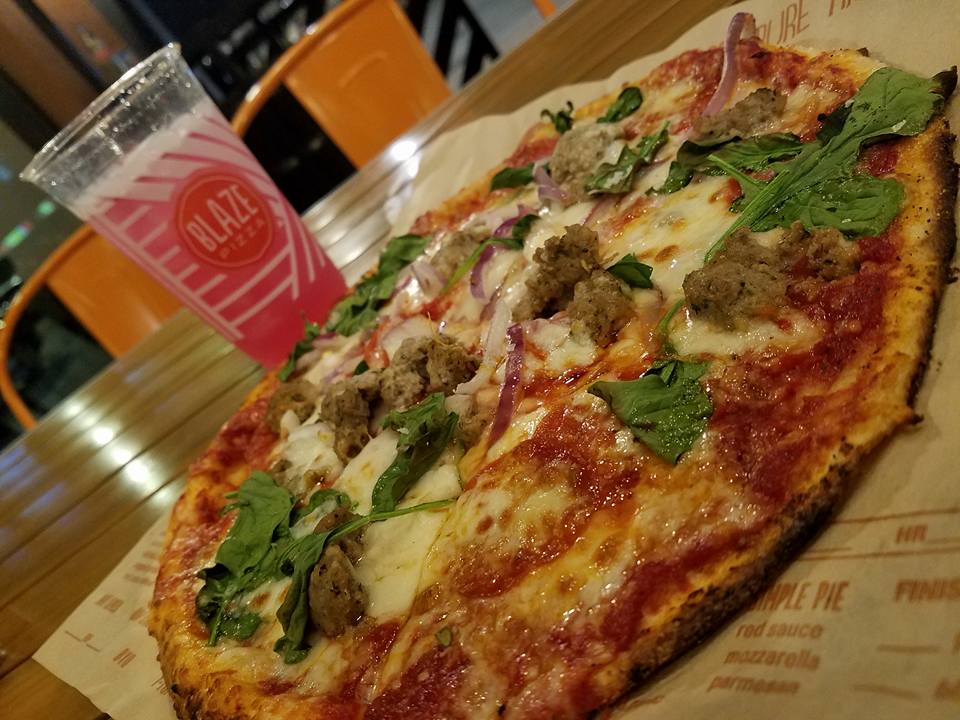 Good Day,
I always say, if someone doesn't like pizza or bacon then keep one eye on them all the time, because they have got to be a bit SHIFTY!
I was told about "Blaze Pizza" some time back, but being in the restaurant business all my life it is unfair to do a review when a place first opens. You need a couple of visits, and you need to socialize with some people at the restaurant to get a better feeling for a place.
So, I jumped in the Autobahn Jaguar, threw on my American Hat and headed to "Blaze Pizza" at Waterside last weekend. When I arrived, I noticed there were about 18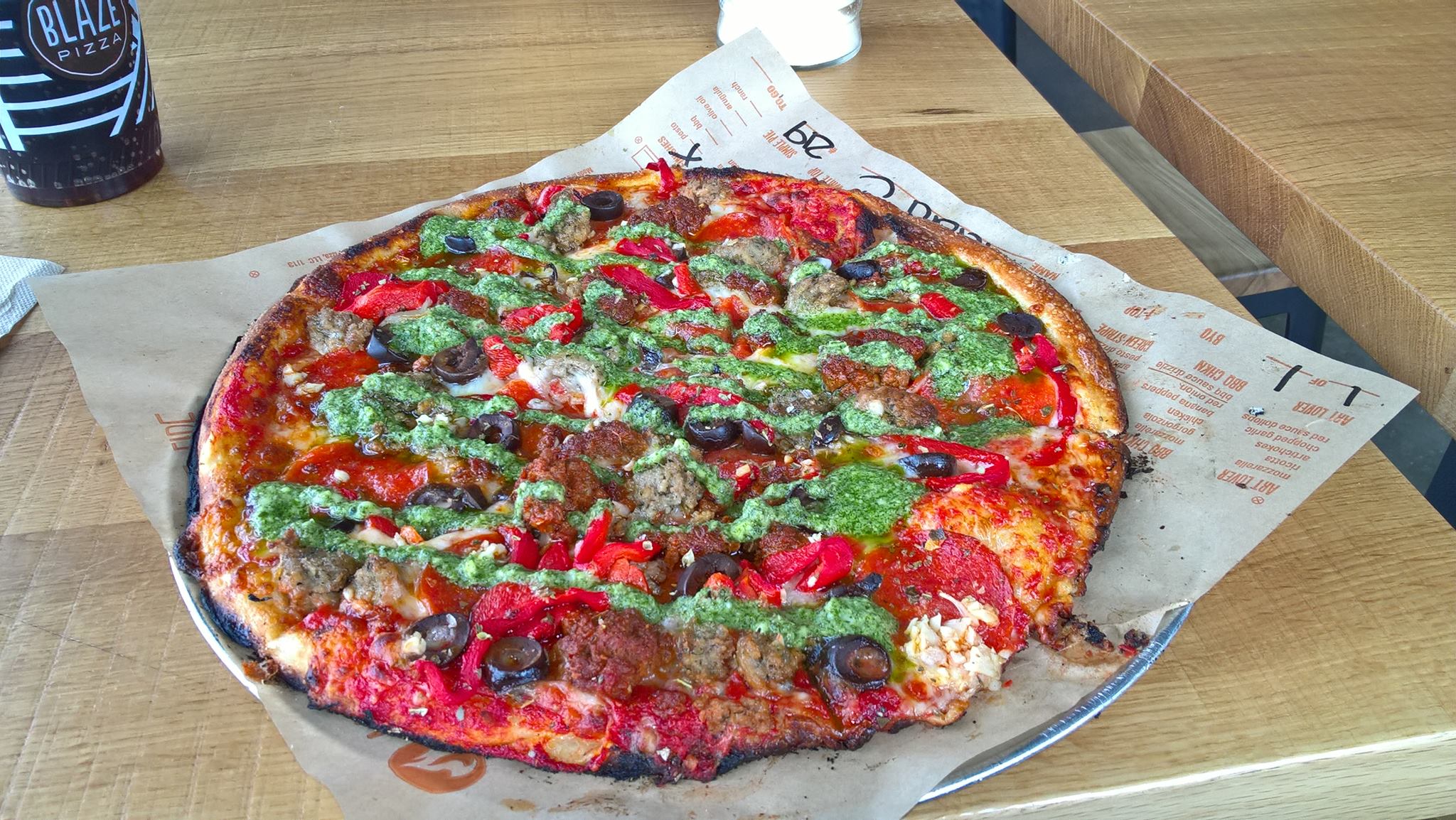 people still there at about 8 pm on a Sunday evening. I could tell they had a big day and the staff looked whooped. I walked up to the counter, and all the employees spoke to me and were super friendly. I always say, in the words of Keith Mundee and Keith Maddox from American Hat Company, "it's the cowboy hat factor." One employee said, "Great hat Sir," To which I replied, "Oh, stop trying to butter me up, kid!" We both laughed. I said, "I'm flying blind here kid, can you help me? I don't know what I am doing. I've never been here before." This young man stopped what he was doing and explained every single thing about Blaze, in detail. People were stacking up in a line behind me like ducks in a row. I tried to order, and he was so patient and helpful. I finally got ordered and moved on down the line. I ordered the "Meat Eater" with extra cheese and a side arugula salad with balsamic dressing.
I made my way outside, picked a table and sat down. I started eating the salad and noticed the dressing was amazing. The salad was awesome, fresh, and the dressing-I kind of wanted to rub it all over my body. Yes, it was that tasty.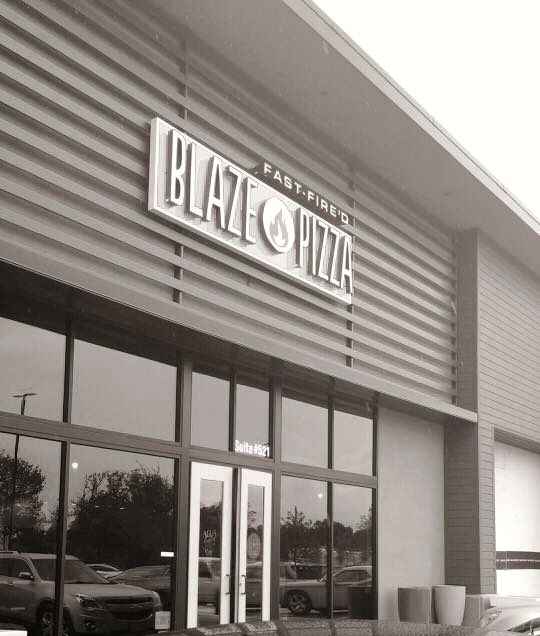 A few minutes went by, and an employee brought my pizza out and sat it down. The presentation was perfect; toppings spread evenly and the cheese allocation was perfect. I took my first bite, and I realized why everyone loves "Blaze Pizza". The flavor profile was excellent and on point! The meats were fresh and tasty, and the applewood bacon was delicious. I loved the texture on the crust, it wasn't hard, it was nice and firm, but you could bite and chew it easily.
I loved that you could see the big oven with the fire rolling when you walk in.  Tasty perception of a product always makes it better. The atmosphere was cozy, friendly, and comfortable. All in all, I loved "Blaze Pizza". Things are a-Blazing at Blaze. I give this pizza spot ten cowboy hats out of ten- a perfect score!
Check out Blaze today in the Fort Worth  Dallas areas and tell 'em you chow with Trey!
Love Y'all and God Bless!
Trey (Chow Down) Chapman
Follow me on social media www.facebook.com/Trey.SM.Chapman