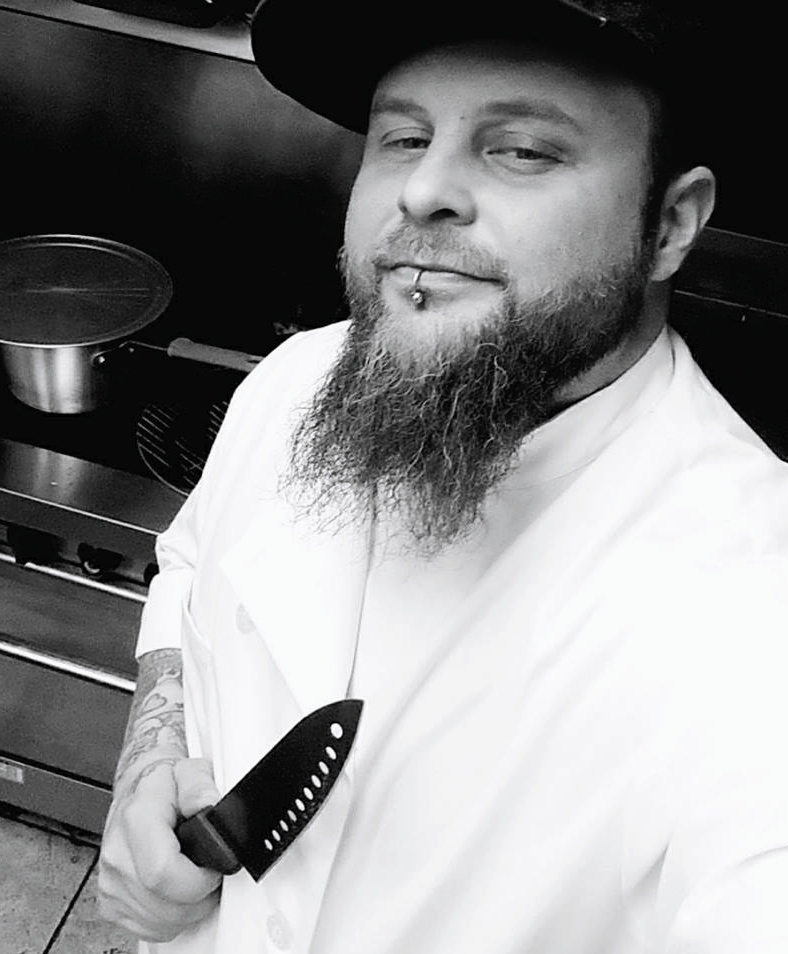 Good Day,
If you drive west up Exchange Avenue in the fun Fort Worth Stock Yards you will find lots of great places to have fun and plenty of indulgences. When you need to grab a quick bite it's always great to have good chow out in the Stock Yards. You will see The Basement Bar, The Longhorn Saloon, McNasty's Saloon, and the Thirsty Armadillo. Located inside Thirty's is the famous Old School "Hangover Kitchen." When you walk into the Thirsty Armadillo you can smell what Chef Scott is cooking!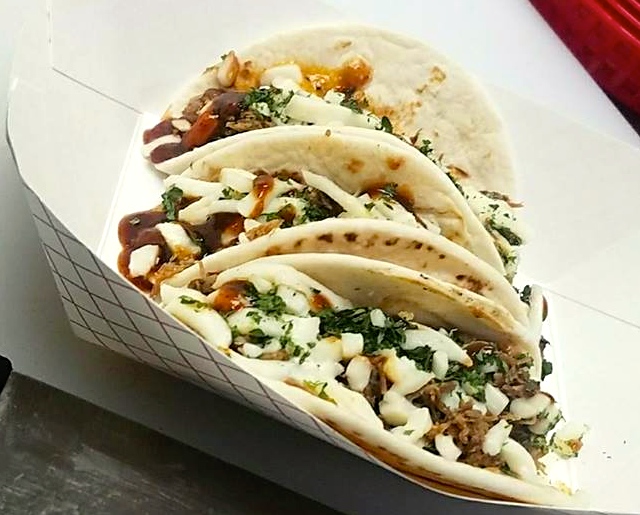 The "Hangover Kitchen" offers all kinds of deliciousness to fill that hunger gap. It's also the perfect place for that late night craving of a house made tacos, pizzadilla, or fresh salsa and chips. Chef Scott is slinging some delicious dishes in the "Hangover Kitchen" in the afternoons, evenings and late night!
I've tried several dishes from Hangover and I loved each dish. He also makes great house made salsa you can take home with you. Salsa with names like: Cilantro, Maple Bacon, Melon, Inferno and many more. If you eat salsa and chips at Hangover you will be in love.  I've tried the several of his salsa creations, and they where all layered with flavors.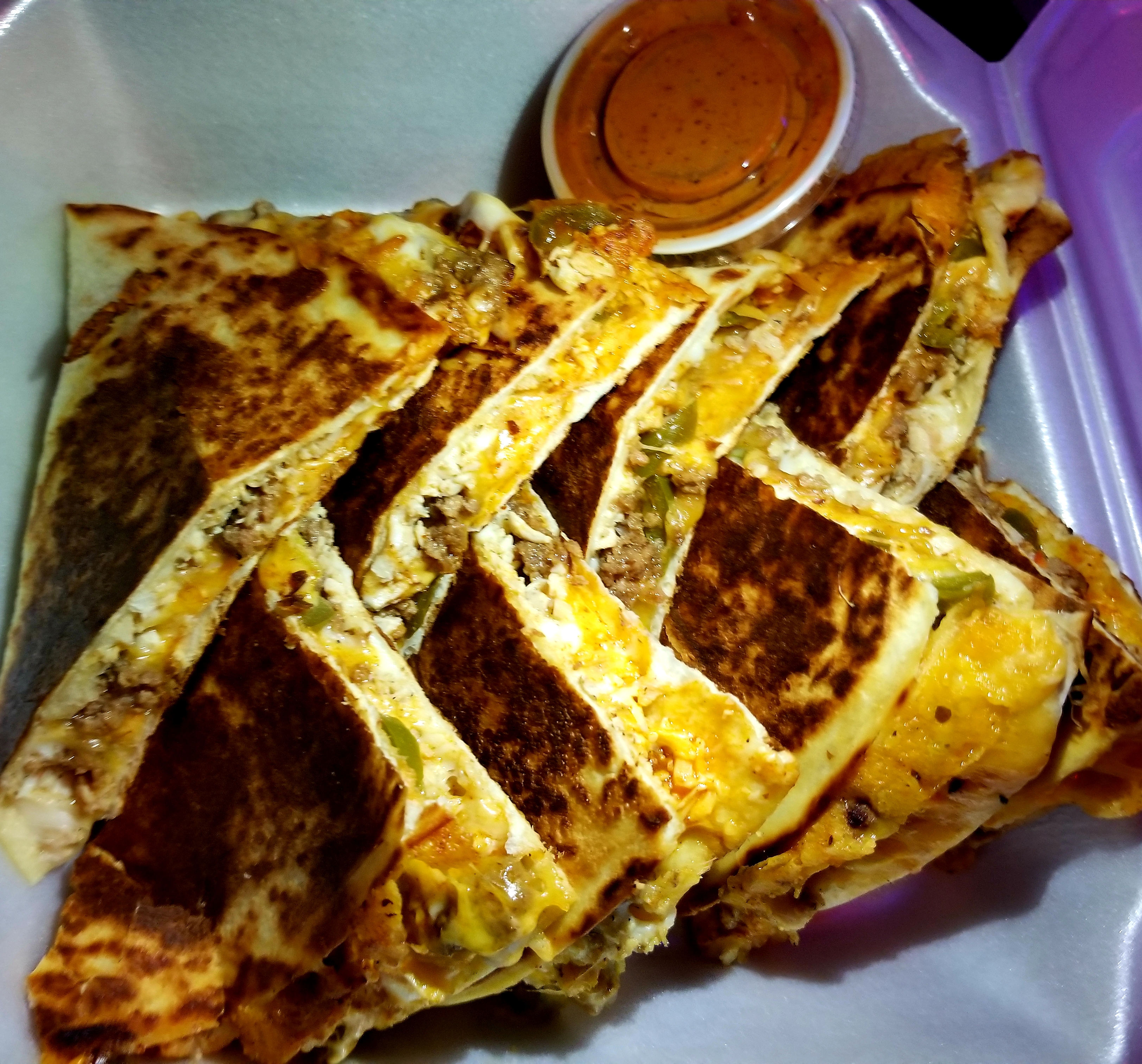 I chowed down Chef Scotts house made brisket tacos they were deliciously yummy totally unforgettable. I also tried the house made "Dilla Gang Bang" Oh man that was awesome! If you love "Fried Pickles" grab some of them, delish. I did manage to also sneak in a sausage-on-a-stick that is charred all over, giving it an awesome flavor. "Hangover Kitchen" and Lounge has an awesome menu with amazing dishes.
Maybe you're in the Stockyards, maybe you need something catered to your work place, or maybe party food. Wherever you are, give chef Scott a call and drop him note! He will be happy to see you.
"Hangover Kitchen" is located at 120 W Exchange Ave Fort Worth inside the Thirsty Armadillo. Phone # (817)-504-1126