Good Day Chow Hounds,
Years ago when I was younger, the holidays were truly meant for families. Everyone came together at home and cooked. There was so much food and all you could do was eat, stumble to a chair and take a nap. After waking from a good food slumber you got up and went back to eating some more. It was an all day family chow down fest.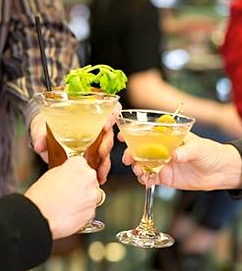 Sometimes we work too much, sometimes flights get missed and sometimes…just sometimes we don't wanna do anything but relax on the holidays. Whatever it is, times have changed and so have our values. Today we have a lot of places open for you to dine during Thanksgiving. You can take your family, friends, or just eat a great Thanksgiving meal all by yourself. You can also hit the town with the family after a great Thanksgiving meal. Drink With Trey always has the 411 for drinking, partying, and all your cocktail needs.
Trey's Chow Down has listed the restaurants below in hopes you will enjoy a happy, loving and delicious Thanksgiving!
Fort Worth: Button's Soul Food Restaurant
The man, the myth, the LEGEND Chef Keith Button Hicks   famous restaurant Button's Soul Food is open for business and ready to serve you a delicious meal on Thanksgiving Day. They will have the entire "Gobble Gobble Spread" and some surprises. They always serve farm fresh cuisine combined with local ingredients to create big bold flavors.
Fort Worth: The Bird Café Sundance Square
Chef Kyle Baker will be slinging deliciousness on Thanksgiving Day at the Bird Café. The menu at the Bird Café is creative and made from scratch daily. Chef Kyle always strives to prepare one-of-a-kind dishes with farm to table ingredients. This creates magic on your pallet. You will truly enjoy Bird Café, so take the family and ask for Chef Kyle!
Fort Worth: Del Frisco's Grill Sundance Square
I love Del Frisco's Grill! They have Pre Fixed Menu special for Thanksgiving and you will love it. I love the atmosphere at Del's and the service is always perfect. Great wines and cocktails for you to enjoy just incase that one family member is on your last nerve.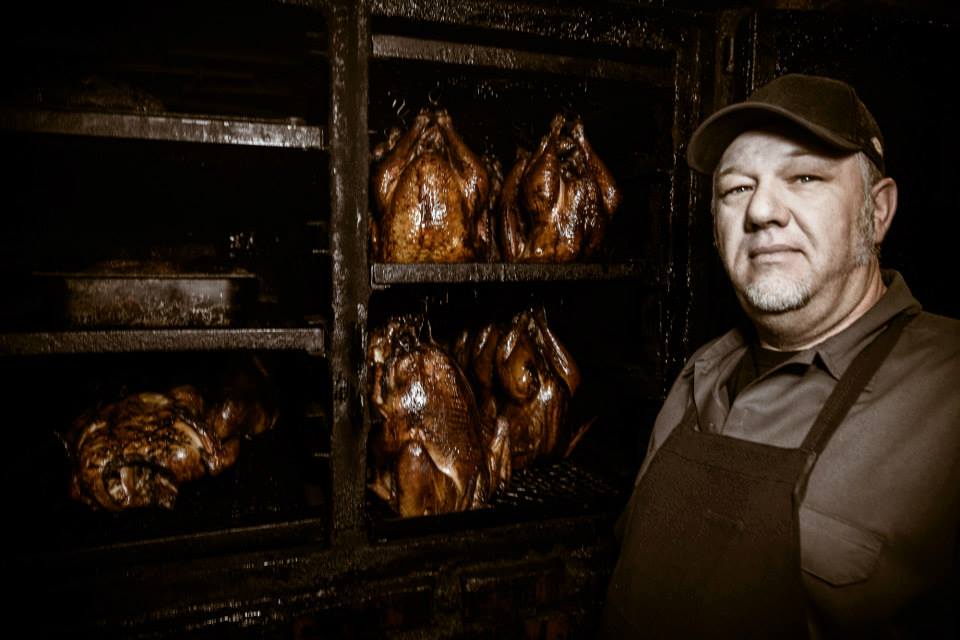 Fort Worth: Billy Oak Acres BBQ
If you really want a special treat, or you want to impress someone special, you can pre-order A COOKED TURKEY, PRIME RIB, OR BRISKET from Pit Master Chef Billy Woodrich. You can pick up right before you're ready to eat! You will truly love Billy's cookin'. You can also order some of his regular menu items as well!
Dallas: Humperdinks Brewpub on Greenville Ave
Humperdinks is serving a Thanksgiving meal fit for king. Great food, awesome atmosphere and fantastic service. They also have wonderful cocktails if you need to help with family holiday issues! Brunch is served from 10 am to 3 pm and it's a full Thanksgiving feast!
Irving; Cool River Café
I love Cool River Café talk about a fun place and is a number one steak house. They will be serving up a hickory smoked or herb crusted turkey breast with delicious sides. You can play pool, have some cocktails, smoke a cigar, and just have some fun at Cool River.
Cocktails, Games, & Fun
After you eat and you want to have some fun with some cocktails. Even if you just want to get away from that one crazy family member or the wife is telling you to get I have to clean. We have Trey's best suggestions for debauchery and fun for turkey day.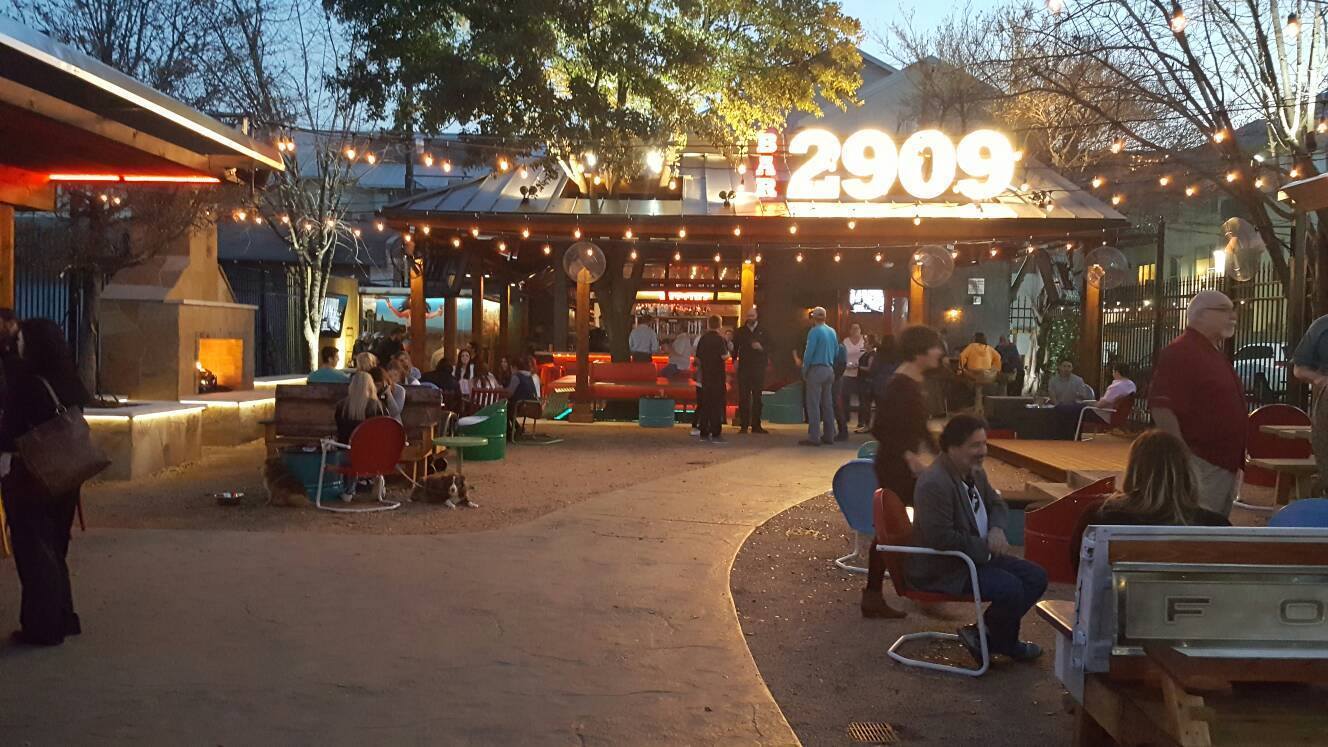 Fort Worth: Bar 2909:
2909 is a fantastic party spot during the day, afternoon, evening and night. Colorful decor, excellent sound, great TV, picturesque surroundings, wonderful staff, and it's mostly outdoors. I love the big open, colorful outdoor bar area and the big fireplace. The vibe here is upbeat, and the fun never stops. If you want to enjoy some lazy days, great afternoons, or long cozy nights, Bar 2909 is your bet.
Fort Worth: Whiskey Garden:
Whiskey is a truly amazing work of art. Cool artistic surroundings here. From the gas pump faucets, tire sinks, whiskey bottle light fixtures, and creative decorations to its incredible outdoor area that comes complete with a swimming pool. That's correct, a swimming pool with underwater seats for pool drinking! Fantastic outdoor setting with semi-private tables and a massive wooden deck. Whiskey has plenty of bar space to quickly grab cocktails while still leaving lots of space open for socializing. Bring your suit, your fun times, and head to Whiskey Garden to throw down.
Fort Worth: Lola's Trailer Park
The park is outdoors with a small dimly lit indoor area that is ideal for relaxing. Beautiful old trees adorn the entire Lola's Trailer Park. The outdoor stage is visible from anywhere, and the outdoor bar puts out nothing but good vibes. The live music is always impressive and sounds great, the staff is awesome, and the drinks are always flowing. Complete with BBQ, food truck parking, and outdoor games- I love Lola's, and all the awesome bands that play here year round.
Fort Worth: Reservoir Bar and Patio
Reservoir is the best SPORTS bar in the Fort Worth-Dallas area, nothing else comes even close. Lots of T.V's, a great patio, and incredible vibes, big open spaces to enjoy watching sports, awesome service, new food menu, and plenty of spirits. If you're looking for a sports bar with fun vibes and a banging atmosphere, then hit up Reservoir because that's going to be your bar.
Stock Yards: The Basement Bar
The Basement Bar located in the Historic Fort Worth Stockyards, open EVERYDAY till 2am! Come see for yourself this unique underground Fort Worth hot spot, with live music and dancing… Also known as "Todd's Place" where here we are family and the number #1 spot for service industry from local businesses, come have a drink with us!
Fort Worth: Magnolia Motor Lounge
"Mags" is famous for its live music and good times. They offer a large variety of music on any given night. The sound is always on point, and the bands are always great. Most evenings they feature 2 or 3 acts, some acoustic, which are always great and some full band. They have fantastic service and slang those cocktails like Dale Junior races his cars- fast and smooth! They have a chef who whips up a great menu, and specials that change every month! "Mags" has lots of shows, and all of them are good. I can't remember ever having a bad time at Magnolia Motor Lounge! When you get there, throw the door open and tell 'em Trey sent you! (Side Note Kitchen Will Be Closed Thanksgiving Day)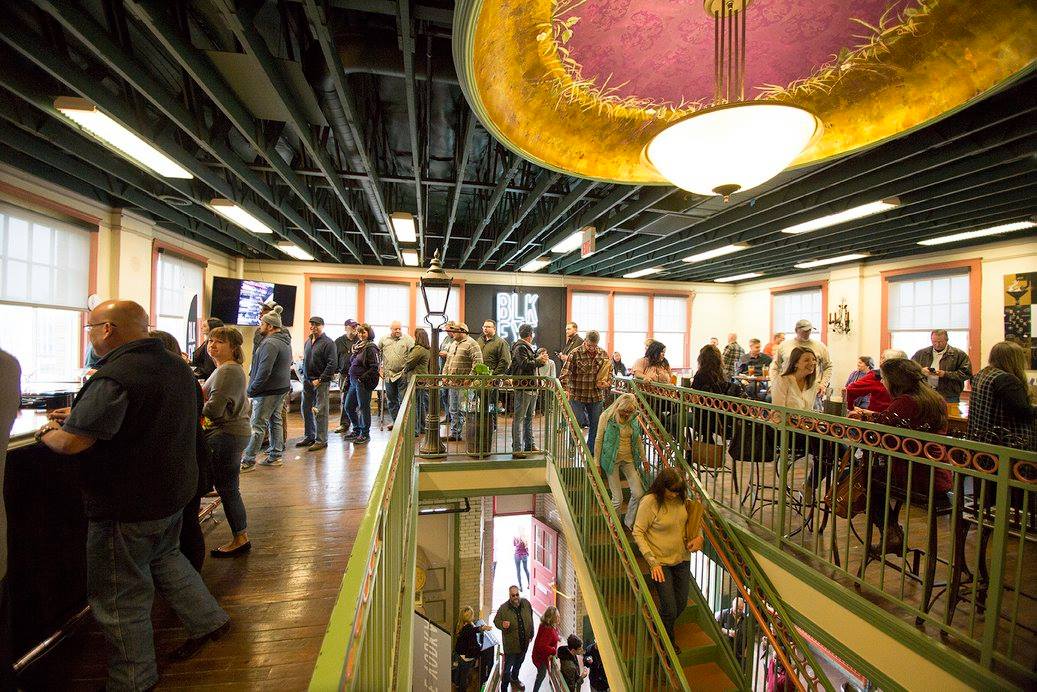 Fort Worth: Durty Crow November 26, 2017 
Trey's Chow Down presents the Durty Chili Cook Off Contest! Winner receives a 100.00 and anyone may enter. See y'all at Durty's on the 26th!
Fort Worth: BlackEyed Distilling
Home of BLKEYE Vodka which is produced locally with farm fresh Texas ingredients has all your holiday gifts. You may purchase BLKEYE Vodka "Bloody Mary Gift Baskets" cool merchandise, and signed bottles of BLKEYE at the Distillery during this holiday season. They also have tours of the plant and a 100 year old saloon where you may sit back and drink some BLKEYE cocktails. Please check for times on the BLKEYE WEBSITE.
Thanks,