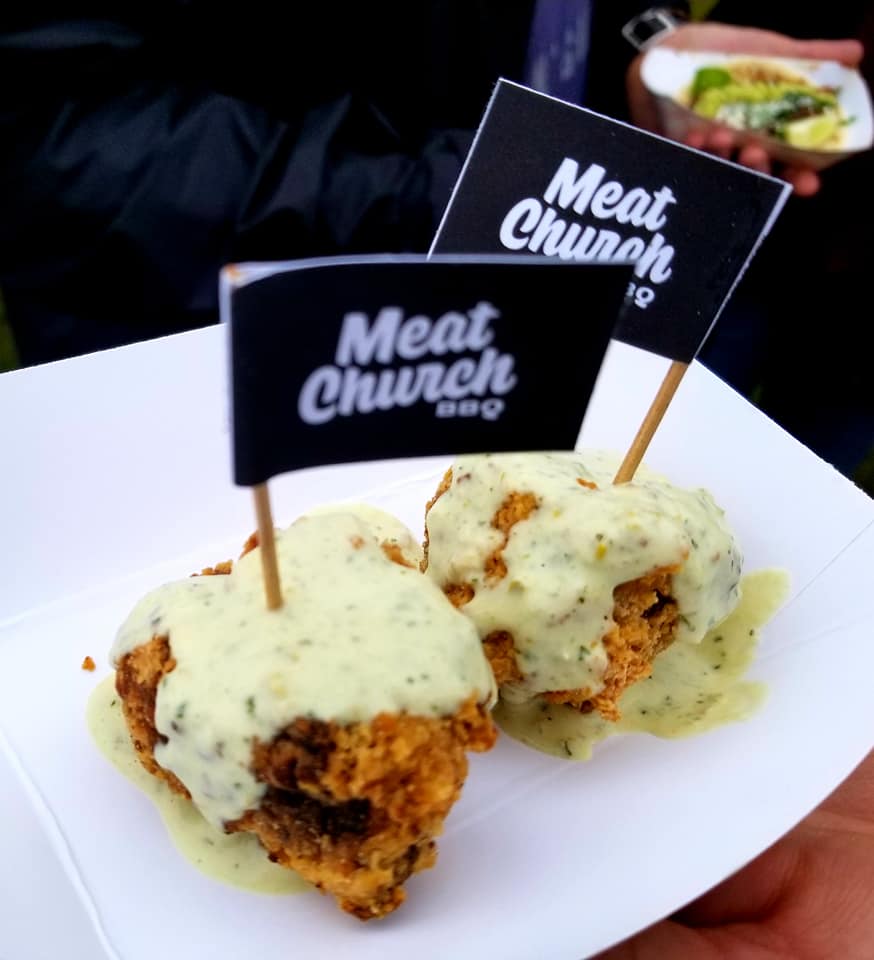 Smoked BBQ Fest 2018 in Dallas and the Historic Fort Worth Stock Yards where some of the BEST events we attended in 2018. SMOKED brought the BEST BBQ from all over the Lone Star State to the heart of downtown Dallas and the Historic Fort Worth Stockyards. Eighteen BBQ joints from across Texas fired up their pits and served savory samples of smoked goodness: brisket, ribs, pork, sausage and other creative BBQ dishes. Texas live music filled the air and games entertained the Texas sized crowds. It was raining you say? That didn't matter one bit! BBQ lovers came out by the hundreds to chow down on some of the Texas BEST BBQ dishes in the WORLD.
Trey's Chow Down loved each and every dish that was offered and we tried them all. We did have some favorites that we want to share with each of you.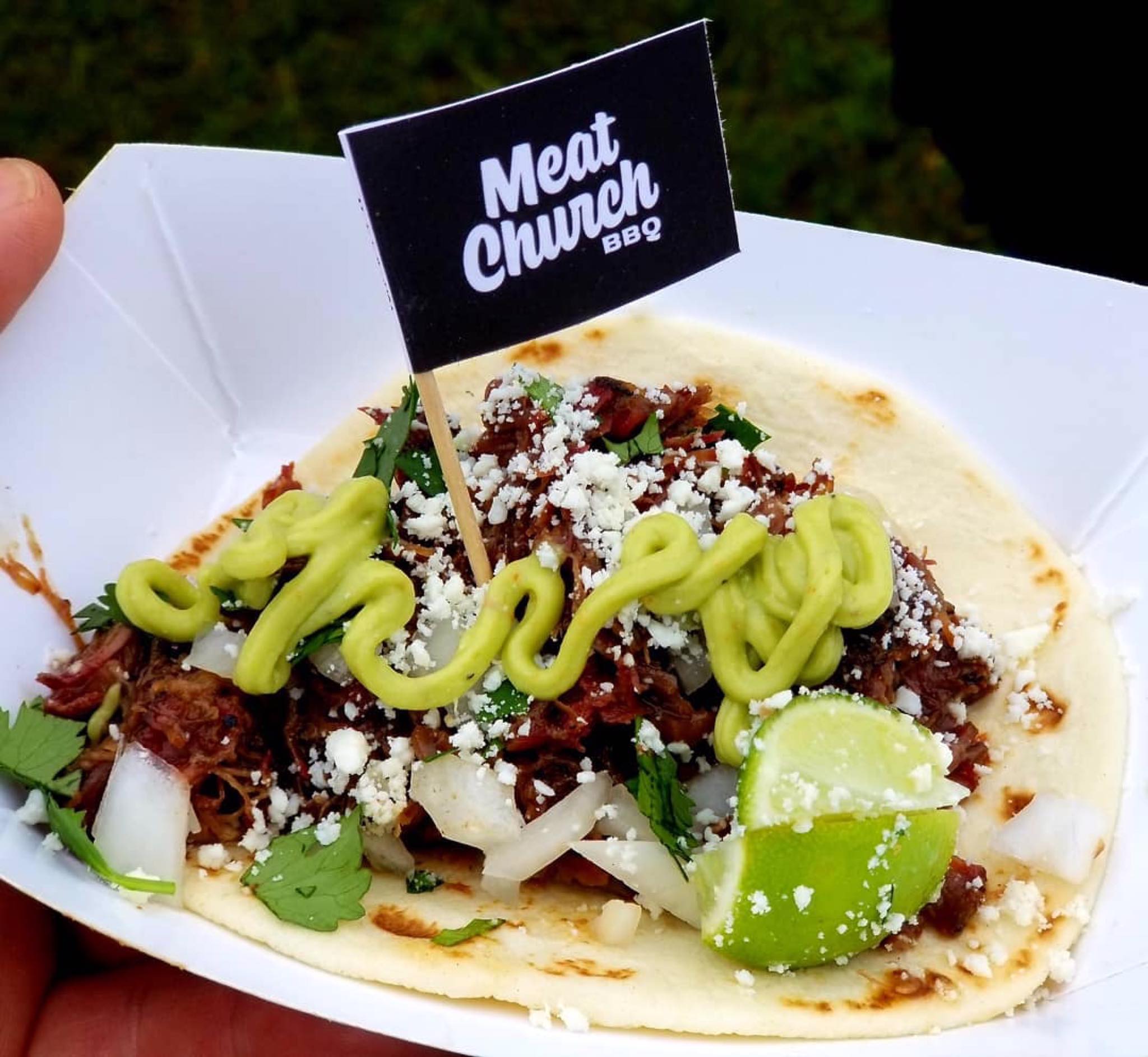 Meat Church BBQ: They offered 3 different dishes: A "Smoked Barbacoa Taco" smoked with post oak & served with cilantro, onions, cotija & creamy guac, on Fort Worth's own La Superior Tortillas. A "Chicken Fried Meat Church Burnt End," and some delicious bbq. Check out Meat Church they offer "Stupid Good" succulent BBQ, BBQ seasoning, apparel, recipes, appearances & instruction. Check out Meat Church in Waxahachie, Texas.
BBQ ON The Brazos: They offered 3 different dishes: Delicious Smoked Brisket, Succulent Smoked Sausage, and delicious grits. BBQ ON The Brazos offers creative award winning BBQ and sides. You just can't go wrong with anything Pit Master and Chef John Sanford offers. He's dedicated his heart and soul to creating delicious BBQ. Check out BBQ On The Brazos in Cresson, Texas and chow down.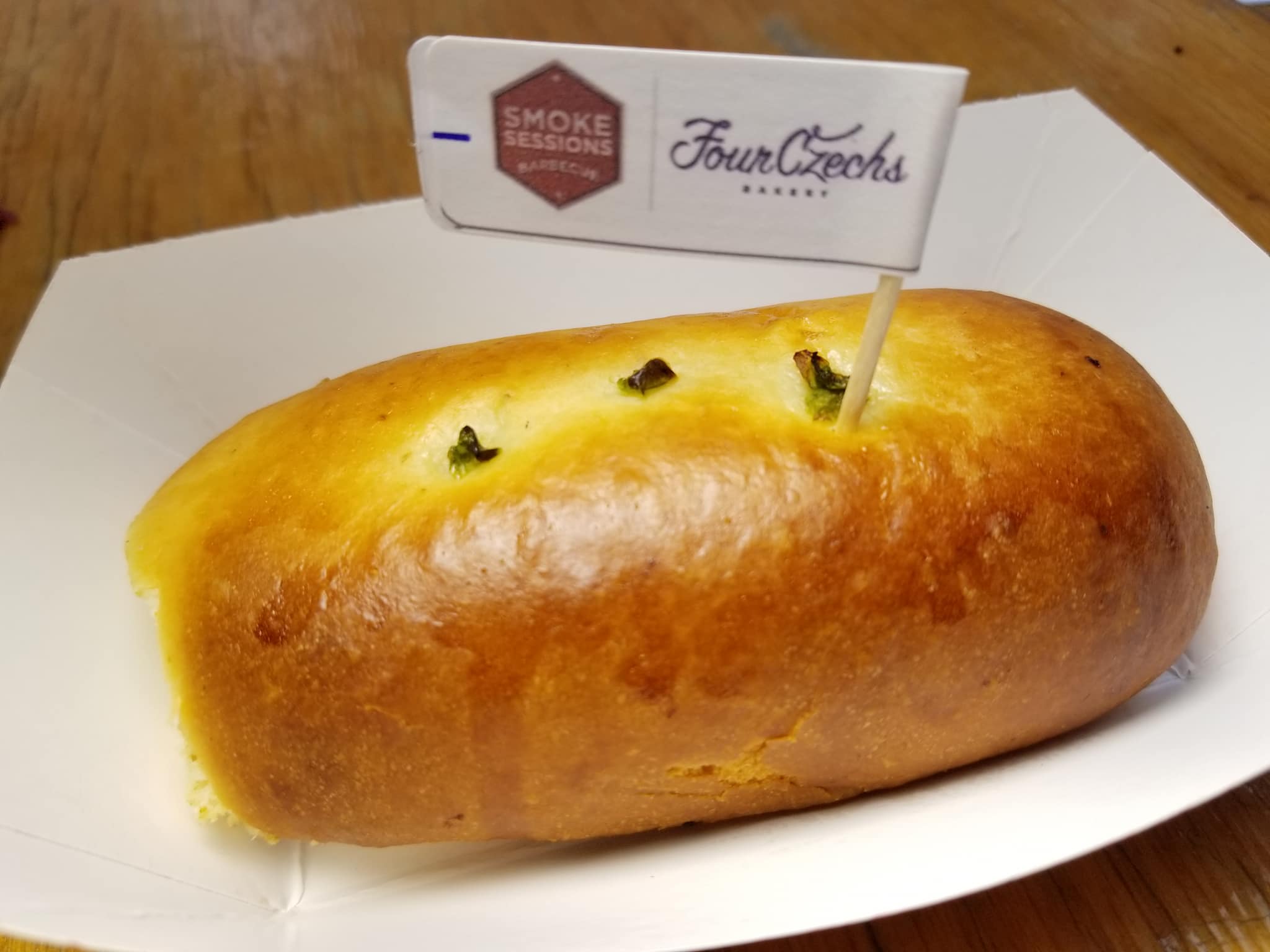 Smoke Sessions Barbecue: They offered some delicious juicy BBQ and a " Smoked Sessions Four Creeks Brisket Kolache." Holy Moly this was DE-DE-DE-DE- DE- Deliciousness wrapped in golden brown goodness. What can you say about Pit Master Chad Sessions BBQ? I'll tell you, "AWESOMENESS" thats all you can say unless you want to throw in  "Creative, Delicious, And Juicy Goodness." Check out Smoked Sessions BBQ in Royse City, Texas and chow down.
407 BBQ:  Offered some delicious BBQ but what we loved was the flavorful chili. 407 chili was some of the best chili we've tasted in a year. We judge a lot of chili contests and 407 chili was truly remarkable. It was packed with flavor, had a great texture, and took our taste buds to the "FLAVOR RODEO." When you get a chance check out 407 BBQ in Argyle, Texas.
There was so much delicious BBQ it was all truly incredible. It was so hard to choose clear favorites because the we loved all the BBQ and pit masters creations everyone worked so hard to deliver the FINEST BBQ in Texas.
Please visit our website link to Texas BBQ & Sides to choose where you want to eat some delicious BBQ.
Please watch our short video on Smoked BBQ Fest in Dallas.