Good Day,
I scroll through social media all day every day.  I average over 7.5 hours a day on social media from posting, to looking at postings, videos, photos, and searching for new restaurants and chef information. It's a must to try and locate the next best food venture.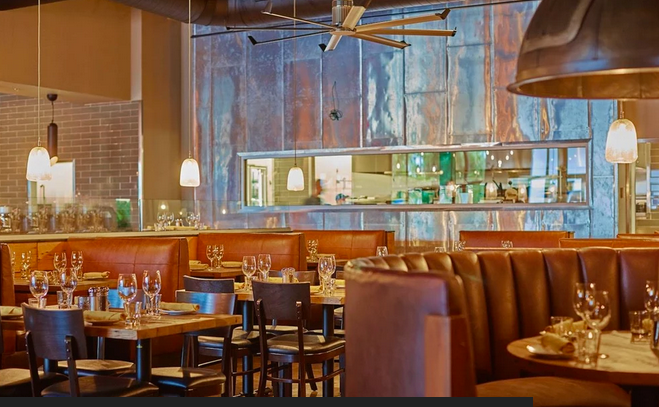 So there I was scrolling and I saw this NEW place named Sugarbacon Proper Kitchen. I was like SugarWHAT? Did it say bacon?! I thought this has to be good. There is no way one could create a place called Surgarbacon and it be BAD.
Sugarbacon, here I come hammer down to Old Town McKinney.
Historic downtown McKinney describes itself as a downtown destination offering something for everyone. Festivals, nightlife, entertainment, fine and casual dining, charming bed and breakfasts, unique shopping, arts… downtown McKinney has it all. It's just a hop skip and jump from Fort Worth, and only 30 minutes east of Dallas.
The drive was beautiful and picturesque as we entered Old Town. It's surrounded by beautiful homes, cute shops, and small businesses scattered around the square.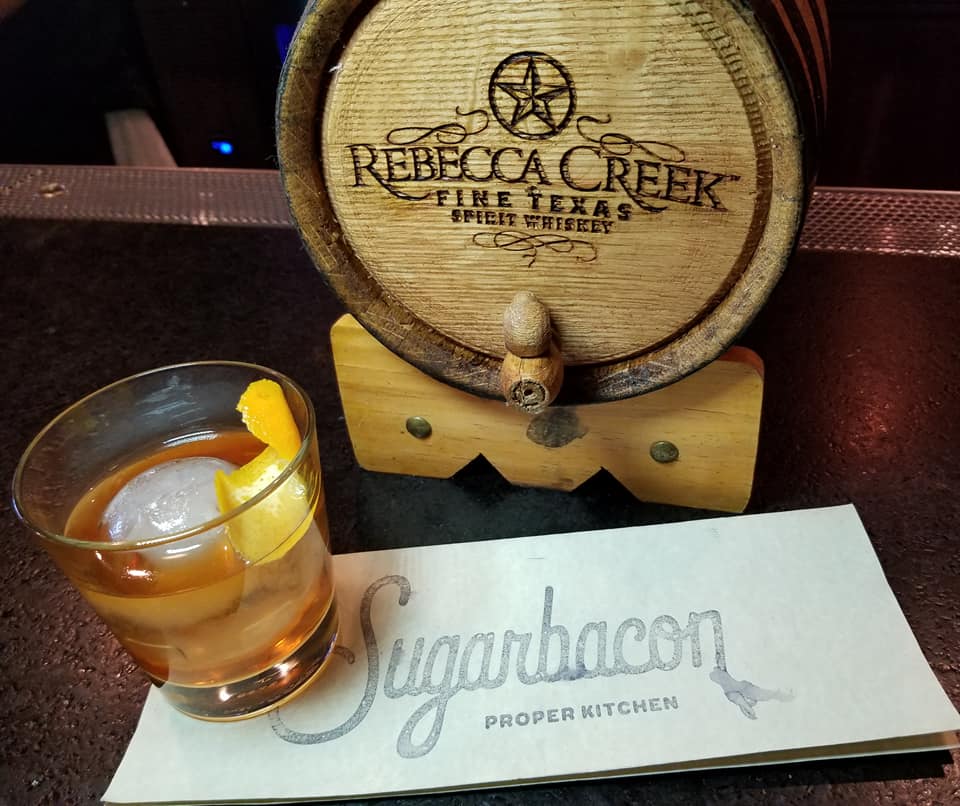 We located Sugarbacon Proper Kitchen in an old restored Texas building compete with old gas pumps out front. It's a fantastic old fashion brick building, concrete floors, and old style top bar area with open dinning and live music.
We sat at the bar so we could try some of the famous signature cocktails they offer along with their creative menu, which is listed with delicious proteins and other items.
After research and discussions we discovered everything is farm fresh and sourced locally when possible from the McKinney-Dallas area. They offer  "Tender Belly Farms" Pork, "Morgan Ranch" Beef, and "Lewellen Farms" greens. Seriously, it is local and farm fresh vegetables and ingredients ONLY.
We tried several dishes started with the appetizer named "Sugarbacon" prepared with pork belly, ancho BBQ sauce, and b&b pickles. This was loaded with flavor and is completely on point. Succulent pork belly and the pickles top off the flavor profile well. Superb and delish.
We then ordered the "Roasted 1/2 Chicken" smashed potatoes, sugarbacon glazed green beans, and smoked tomato gravy. The chicken was cooked to perfection and had a creative delicious flavor profile, topped with the smoked tomato gravy. Delicious!
We also tried the tender fall off the bone "Pork Spare Ribs"… these don't even need to be discussed. Just go try it. They where stupid delicious I was licking my little pig fingers and had sauce slow dripping down both sides of my mouth.
Sugarbacon craft cocktails are amazing too! They use their own little alcohol barrels to create various flavors for craft cocktails. The "Old Fashion" was really good and tasted like pure goodness! You'll be done and wanting more.
The Sugarbacon desserts they offer are creative and perfectly sweet. We tried "Butterscotch Banana Pudding", and this reminded me of being in a sweet factory. Lots of unique butterscotch flavor. It was like… Sweet flavor rodeo yee haw give me some more!
Overall, "10 COWBOY HATS" for Sugarbacon I really enjoyed the concept. I can't forget to mention, the staff was so friendly and fun. Check out Sugarbacon and tell'em Trey's Chow Down sent you.
Follow me for great foodie adventures just chick on the names below and hit like.
Trey's Chow Down Reviews, Photos, and More.