Howdy Travelers!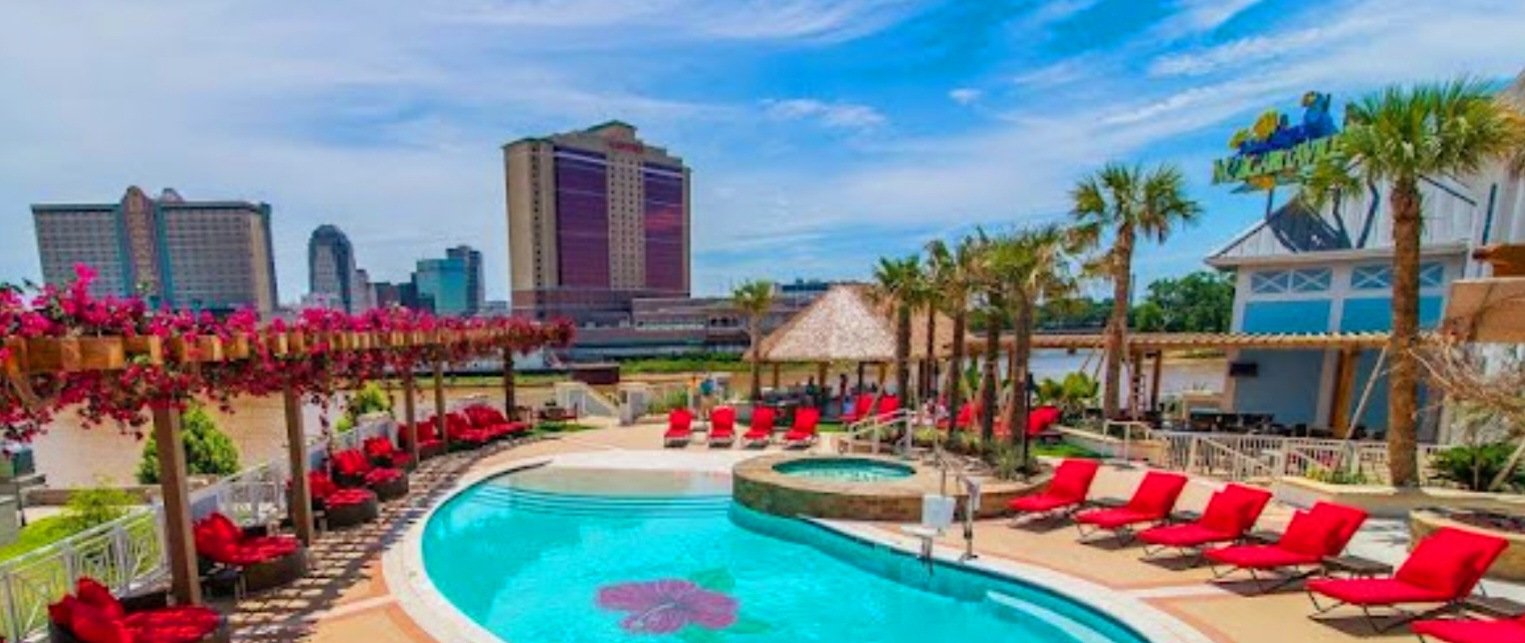 If you're new to our site, my name is Trey and I specialize in locating creative and talented chefs, delicious dishes, tasty cocktails, and unique travel experiences that everyone should enjoy around the USA.
We've been on the hunt for some close vacation spots that offer the BEST deliciousness, chefs, and fun. Travel experiences that are fantastic and close for Texans, Oklahomans, and Louisianans to enjoy.
Margaritaville Resort Casino in Bossier City, Louisiana is right on the river. It's close, fun, and has delicious restaurants. Big, clean, colorful rooms and a nice pool atmosphere for the family.
Paradise wouldn't be complete without a fabulous luxury hotel. You have a license to chill in one of the 395 guest rooms and suites designed with tropical elegance and world-class first-rate amenities. The suites and Premium corner rooms even offer private balconies.
When you stay at Margaritaville, you'll enjoy everything you expect in a luxury resort from a beautiful tropical pool and elegant spa to extraordinary entertainment and dining.
Jimmy Buffett's Margaritaville is a United States-based hospitality company that manages and franchises a casual dining American restaurant chain, a chain of stores selling Jimmy Buffett-themed merchandise, and casinos with lodging facilities.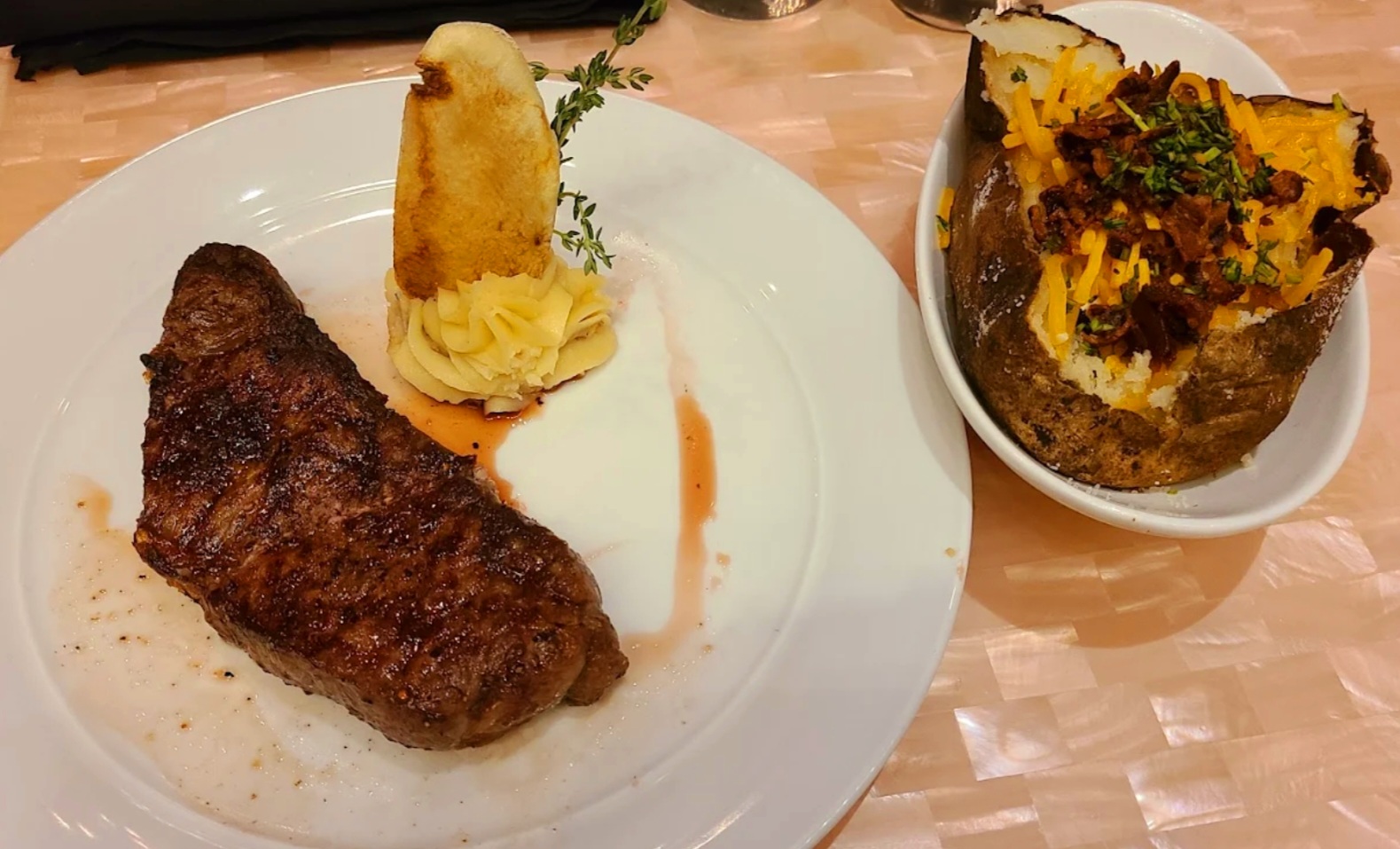 Better get ready for some fun when you step inside the MARGARITAVILLE Resort. Leave your worries at HOME!
We've enjoyed three Margaritaville stays in various states and loved each one of them. The staff is always nice with big smiles and open arms. They offer plenty of parking and a large variety of dining options. We've tried 12 of the restaurants at various locations and each one has been fantastic. 
We enjoyed our visit and our room was big and offered great views. The food was fresh and delicious at both restaurants we enjoyed, but our favorite was Riverview Restaurant & Brewhouse. It had great views overlooking the river and a big variety of fresh and delicious options. My favorites dishes were simply delicious Mac-N-Cheese, English Fish & Chips and the cheesy pasta.
Please see all restaurant options below.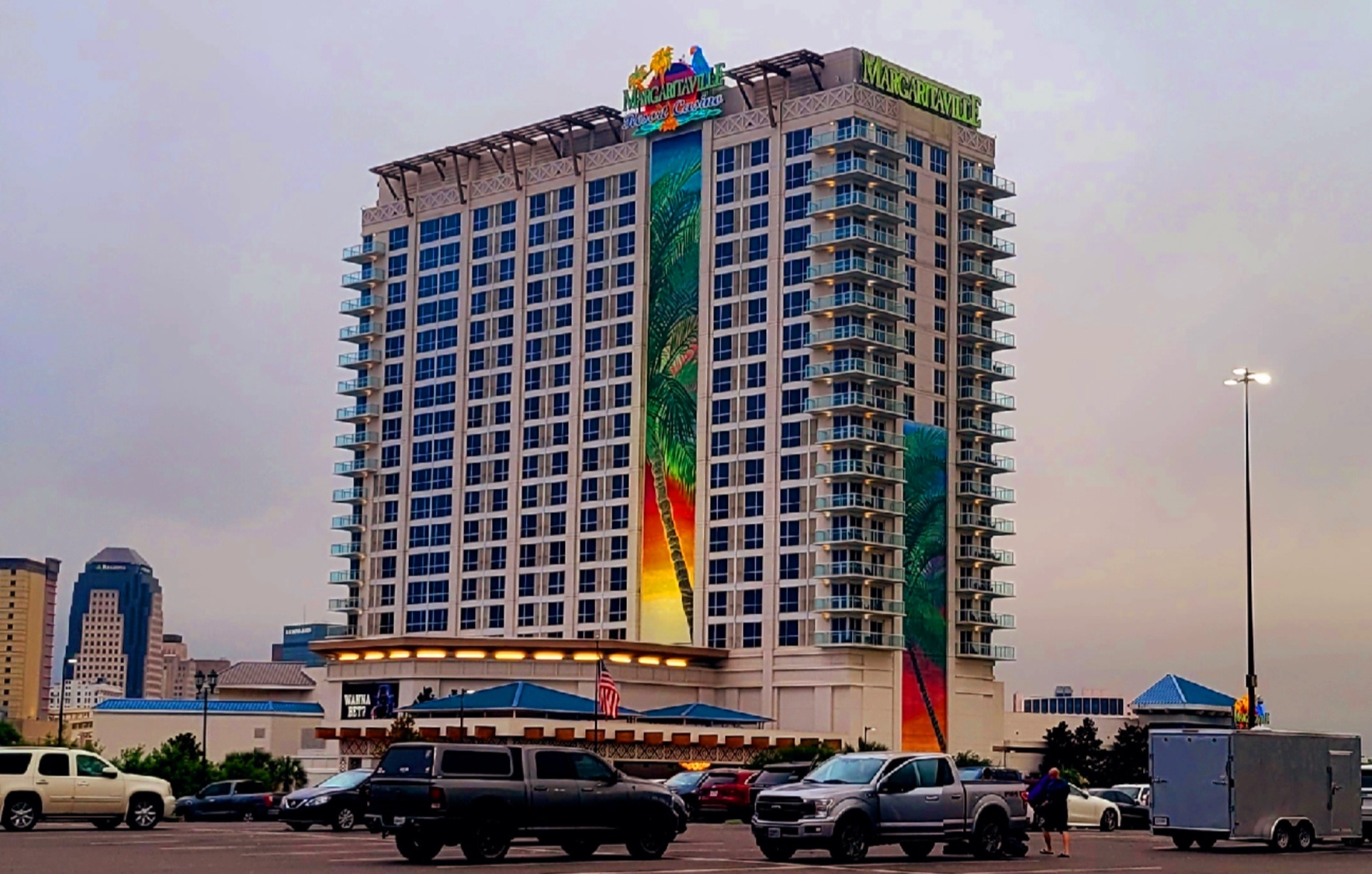 Restaurants and Hours 
Banyan Tree Café: 
Monday – Tuesday: 7 a.m. – Midnight
Wednesday – Sunday: 24 hours
5 O'Clock Somewhere:
Sunday – Thursday: 11 a.m. – 11 p.m.
Friday & Saturday: 11 a.m. – 2 a.m.
Riverview Restaurant & Brewhouse: 
Sunday – Thursday: 8 a.m. – 10 p.m.
Friday – Saturday: 8 a.m. – 11:30 p.m.
Jimmy's Steak & Seafood: 
Wednesday & Thursday: 5 p.m. – 9:30 p.m.
Friday & Saturday: 5 p.m. – 10:30 p.m.
Sunday: 5 p.m. – 9:30 p.m.
Bamboo Asian Café: 
Friday & Saturday: 5 p.m. – Midnight
Sunday & Monday: 5 p.m. – 10 p.m.
The Busted Coconut: 
All Day
If you're looking for a GREAT place close to home that's serving delicious food, tasty drinks and cocktails and boasting big rooms with a wonderful pool area, you NEED to check this out! You will thank me later because it offers world class dinning and loads of FUN!
Hope to see you down the road or at a table soon,