Good Day,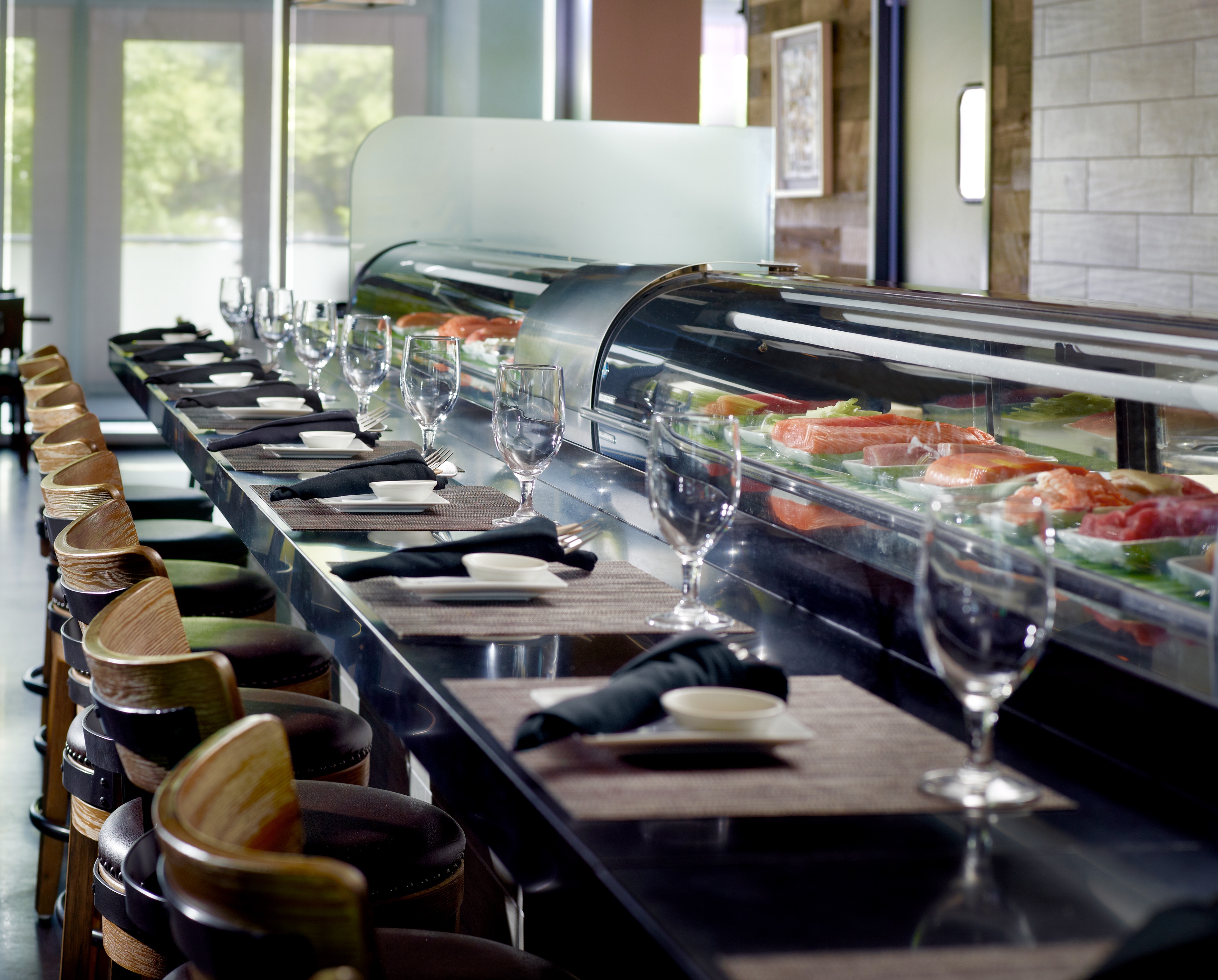 Trey's Chow Down had the pleasure of dining at Black Ship little katana at the NEW Restaurants on Lamar Street in Dallas. The "Restaurants On Lamar" Street is a fantastic new concept across from the Omni Dallas. They have seven different restaurants that represent 7 different cultures to dine, drink and socialize.  It's a one-stop shop for dining, drinking, and socializing. Black Ship little katana is located in the heart of the restaurants on Lamar. They even have FREE parking for restaurants and bars which is a TEXAS SIZED plus.
As soon as we walked in I took notice of the cozy atmosphere and the upbeat vibe. I loved the entire decor and the story about how Odes Kim created Black Ship little katana. Food always taste better with a story and Black Ship little katana has a fantastic one to tell.
"In 1852, Matthew Perry, father of the USA Steam Navy, was assigned a diplomatic mission by American President Millard Fillmore to open Japanese ports to the west trade. The Admiral sailed 4 steamships from Norfolk, Virginia to Japan. Along that trip the saltwater stained the metal ships black. At that time, the Japanese had never seen such machines and referred to them as the "black ships". This is where we take our name.
Perry didn't just open up Japan but all of Asia. This fateful meeting of the East and West cultures plays out in their menu. You will find their creative spin on traditional Japanese, Korean and American dishes. Black Ship is the creation of Odes Kim, the master mind of prized local sushi restaurant Little Katana in Highland Park.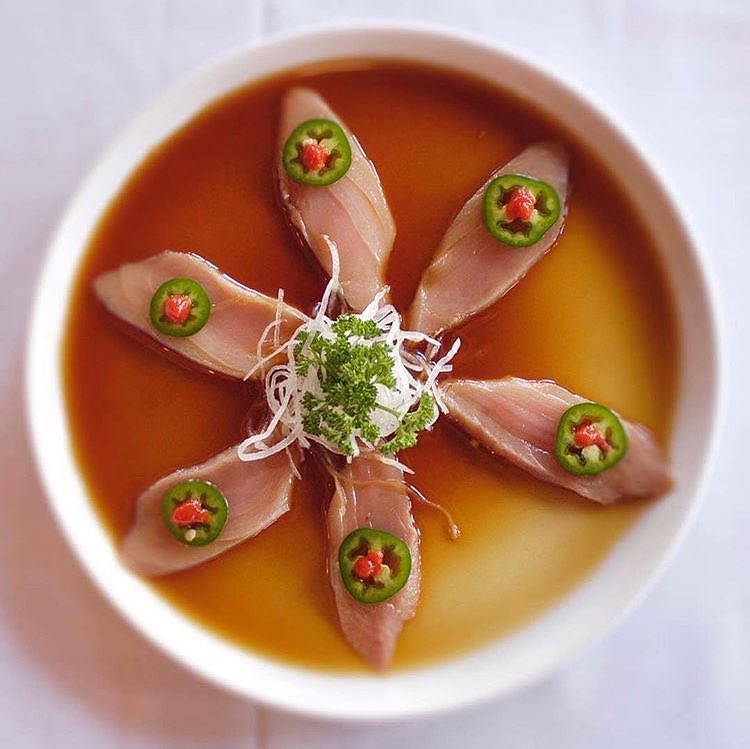 The story is fantastic but the cuisine and service are even better. We tried several dishes each had it's own delicious flavor profile. All the dishes are prepared with farm fresh ingredients and the fish is so fresh it might as well be jumping in the water out back. The Wagyu beef they serve needs no introduction it's fresh and packed with flavor." – http://lkblackship.com/
We tried the Wagyu Steak on the hot rock which was thinly sliced wagyu and served with ponzu and Thai chili sauce. It was tender, juicy and packed with flavor after cooking on the hot rock. I just loved how the beef sounded sizzling on that hot rock. I was thinking, everyone be quiet I want to hear my beef sizzling on that rock! The aroma of the Wagyu beef on the hot rock was just mind-altering to my senses. I was thinking, if anyone touches that beef before I do I'm going to shank them with my fork, lol!
The sushi was farm fresh and prepared perfectly. We watched them prepare it and roll it right in front of our eyes. I love watching them prepare our cuisine! I'm a big fan of open kitchens and friendly staff members. The rolled, we laughed, and had lots of fun. I'm always asking questions about food to the staff and of course the sushi they where rolling for us. In the worlds of one of my dinner guest after tasting the sushi, "Oh my! Where has this place been all my life?", to which I responded, "You're here now so lap it up and let's chow down until we pop!"
When I dine, it is TRUTHFULLY an experience. I will spend generally between two and four hours eating, drinking, reviewing the menu, talking with staff and watching the operation. I believe one should enjoy life and absorb all the experiences when dining! It should be a memorable experience, one not to be forgotten. As I always say, and it's my slogan: Live, Eat, Drink, Laugh, and Love!
I could throw a bunch of big words around to describe how awesome our experience was at Black Ship little katana but I'll just say this…
If you're looking for a fantastic place with an upbeat vibe, farm fresh creative cuisine, and a staff that will put the letters S.S.W.S. in your meal then head over and chow down at Black Ship little katana at Restaurants On Lamar Street in Dallas, Texas. Be sure and tell the manager that Trey sent you. Just so you know what S.S.W.S. stands for my friends it means  "Superior Service With A Smile", which is what you will get from Black Ship little katana every time.
10 cowboy hats out of 10 for this cowboy, a perfect score!
We loved it. See you at the table.
Trey "Chow Down" Chapman