Good day burger buddies,
I received an email from a burger lover who requested I check out Liberty Burger. He thought I would enjoy it, I figured "Why not"?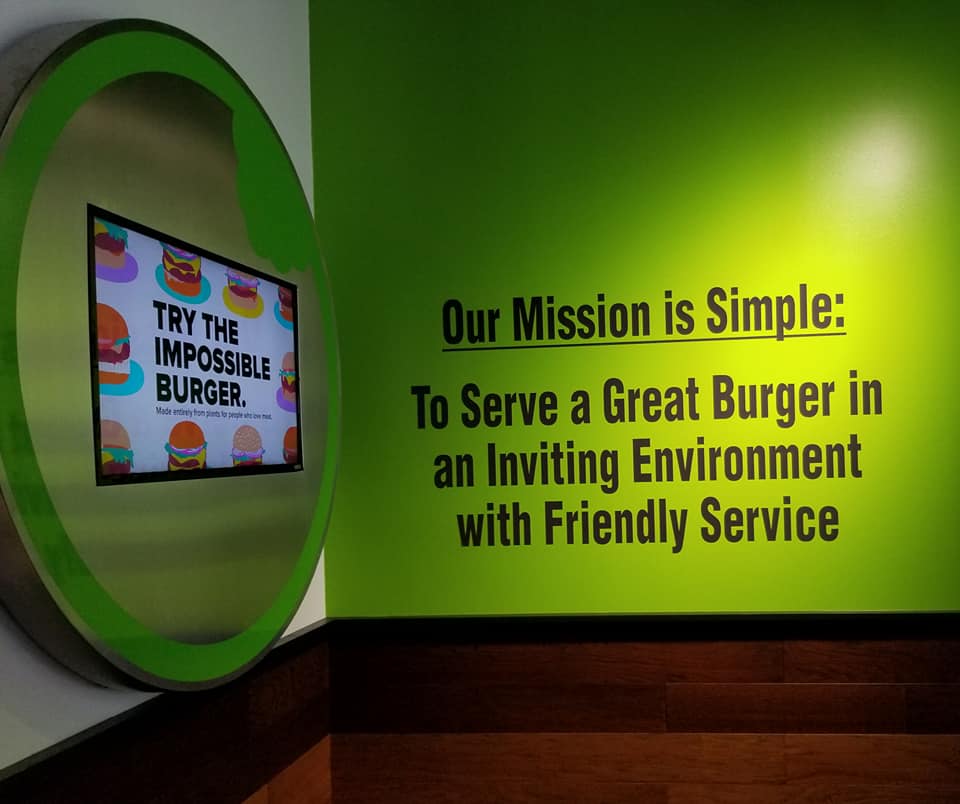 There are plenty of new burger joints to visit, but it is nearly impossible to visit them all. After I did my due diligence, I thought it necessary to take a ride over to chow down at the DFW Liberty Burger.
Liberty Burger philosophy is, "We are family-owned and Texas-grown, and that's how we operate. We not only strive to reinvent the all-American concept of the hamburger, but we pledge to be a restaurant with high-quality food, social contribution, and environmental responsibility. We believe in doing things right: sourcing the freshest and highest quality product, finding local bakeries that use only American-grown ingredients, and ensuring that our meats come from responsible sources.
No, it's not the easiest way to run a restaurant, but it is the right way – and that's what we are committed to doing. Call us crazy, but Liberty Burger has goals far above the "bottom line." We hold our values close to our heart and pride ourselves on quality, community, and service. From the beef to the beer to the beverages, Liberty Burger strives to use only family-owned and Texas-grown products and services.
We believe in supporting the communities that support us, and we are thankful for all of your support."
The location I visited was colorful, clean, upbeat, and the staff was extremely friendly. I noticed when I entered they also have a full bar which is a fantastic touch for the burger business.  The interior was welcoming, spacious, and they had easy-to-read digital menu boards. Also, they had a fantastic display of photos!
Liberty Burger not only has burgers, sandwiches, shakes, adult shakes, desserts, salads, and much more. The amount of items you can order seems endless. They have a creative menu that has something for everyone.
I decided on ordering the "The Nooner" and the "Candied Cowboy" burgers along with their fresh hand-cut french fries. I'm a big believer in fresh buns and french fries, yummy!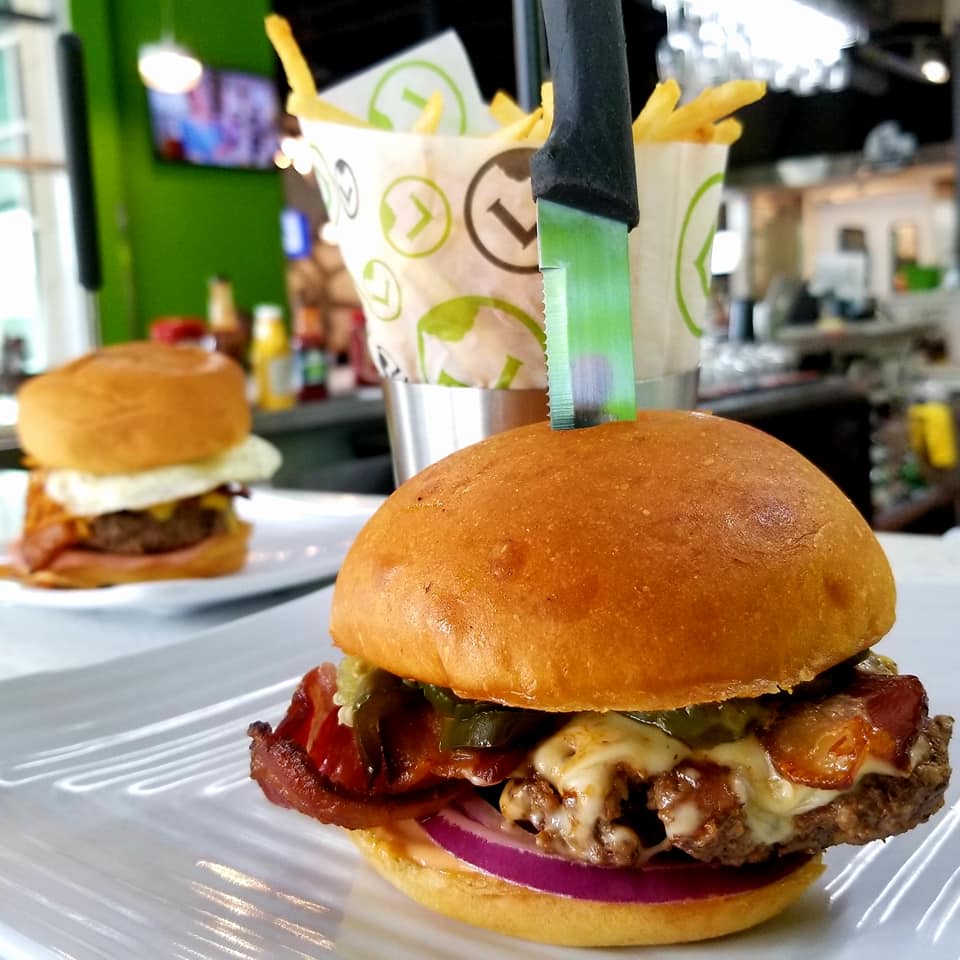 "The Nooner" was a big succulent burger. It was prepared with applewood smoked bacon, ham, hashbrowns, a fried egg – all stacked on a farm fresh bun. This was more like breakfast on a bun. Who needs a big Texas Breakfast when you can just eat a big juicy NOONER BURGER from Liberty.
The "Candied Cowboy" was stacked with all kinds of farm fresh ingredients. It had candied jalapeños, pepper jack cheese, applewood bacon, Sriracha aioli, chipotle BBQ, red onions, and all these ingredients were piled between a soft delicious bun. This burger took my taste buds to the flavor rodeo and I was screaming, giddy up!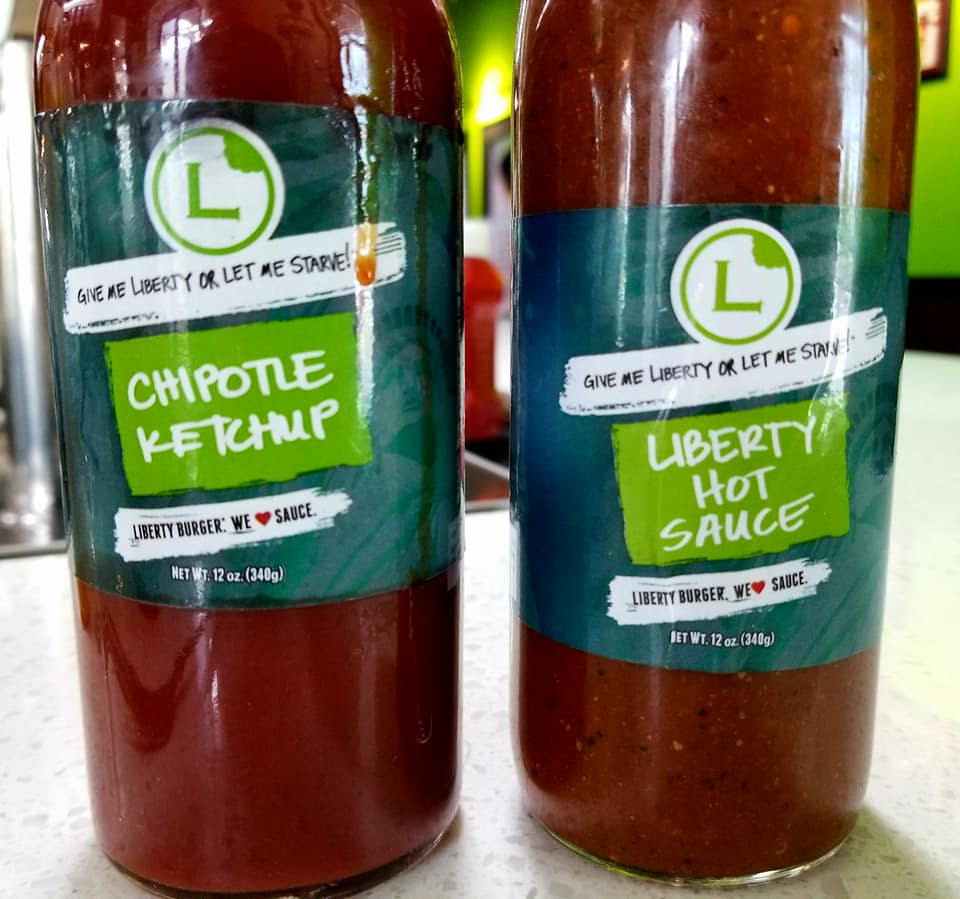 The hand cut french fries were hot, crisp, and perfect. I love french fries and the Liberty Burger fries were perfection.
Liberty Burger has their own line of sauces which are ready for you to use. The flavor profile on the sauces are on point an enjoyable.
The Liberty Burger philosophy is not only a Texas concept, it's such a creative burger joint with amazing burgers prepared with farm fresh ingredients. It's a place for all to fall in love with! Stop by Liberty Burger today and chow down folks!
Be sure and tell'em Trey sent you!
Trey (Chow Down) Chapman