Good Day,
When I was a teenager, you didn't want to be anywhere near Magnolia Ave. in Fort Worth. Magnolia Ave. was full of all kinds of surprises. Surprises you wanted no part of, for any reason. But that was then, and this is now! Magnolia Ave. is one of the hottest places to be in the Fort Worth-Dallas area these days. It has changed so much with all the new construction, remodeling, and updates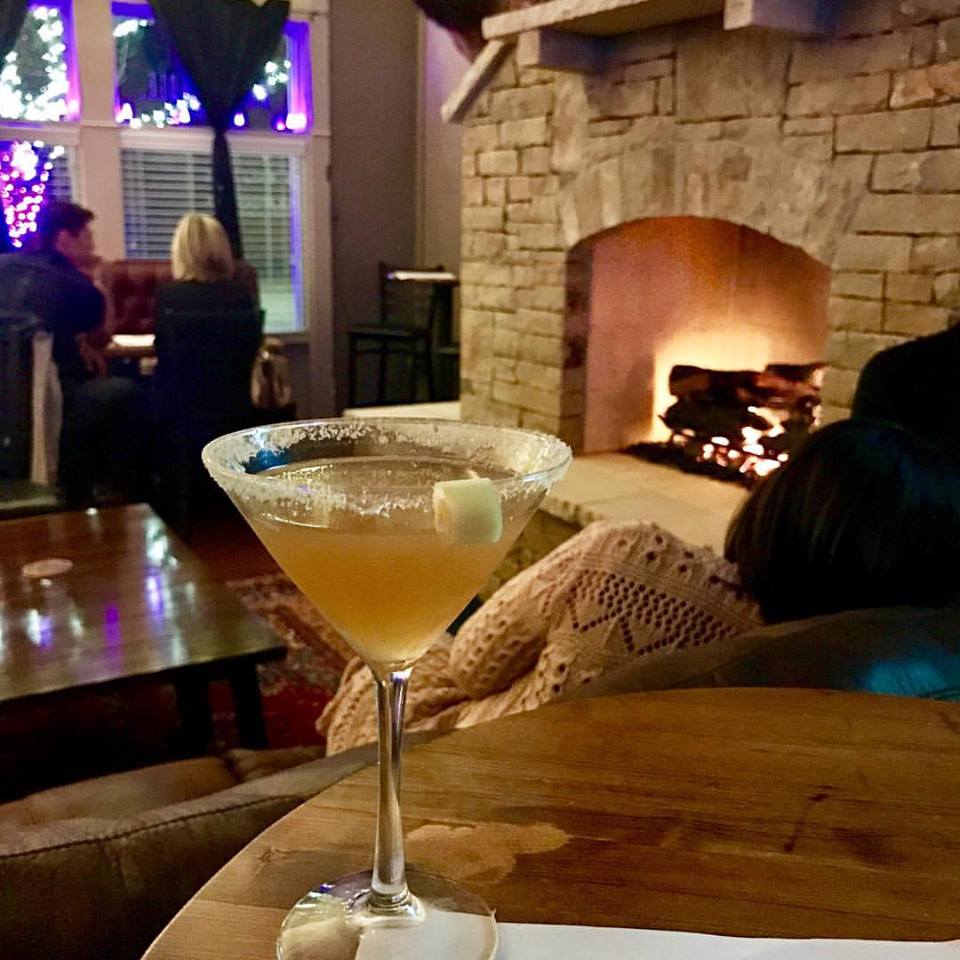 that it's only getting better by the day. Magnolia is full of restaurants, bars, art galleries, shops, retail spaces, and they're building two new hotels called, "Boutique Hotels." It's just a fantastic place to dine, drink, socialize, shop, and get your art fix on
A friend of mine called me a month ago and said, "Trey, have you been to the 'Lazy Moose' on Magnolia Ave.? You would love it!"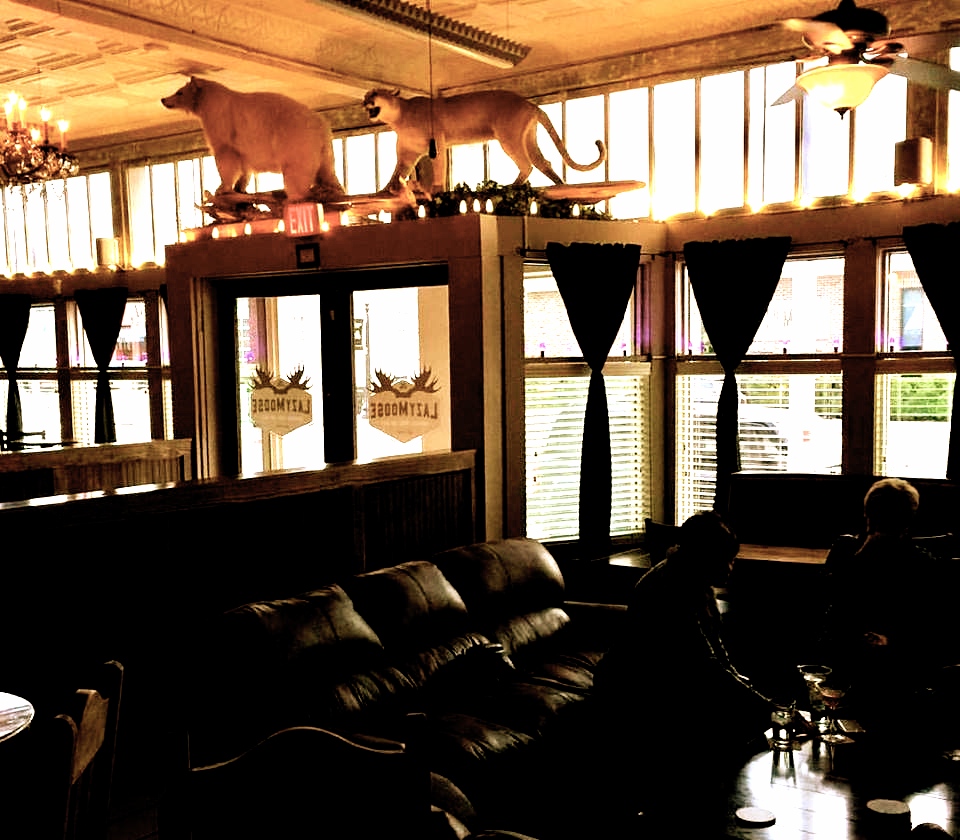 To which I replied, "'Can't say I have!" After I had received that phone call, I started thinking, "'Lazy Moose,' that's a cool name." I kept picturing a moose, just strolling down Magnolia taking his time- slow and steady! I couldn't take it; I immediately headed for the Lazy Moose. When I opened the door and heard, "Hello, come on in!" I knew I was going to like it. If you follow me at all, you know I love it when folks make an effort to acknowledge you after entering, it lets you know they care.
I started looking around, and I saw a big fireplace, some leather couches, and chairs. I saw beautiful tables, comfortable bar stools, and noticed animal mounts hanging on the walls. I took in the dark, rich colors around me and the bar area. They have the furniture set up in the shape of a small living room so you can socialize and well, get lazy at the Lazy Moose. Once you sit in the comfortable chairs or those fluffy couches, you won't wanna get up.
The staff is super friendly, helpful, and enjoyable to be around. The Lazy Moose offers craft cocktails, beer, wine and all kinds of reasons for you to relax and unwind.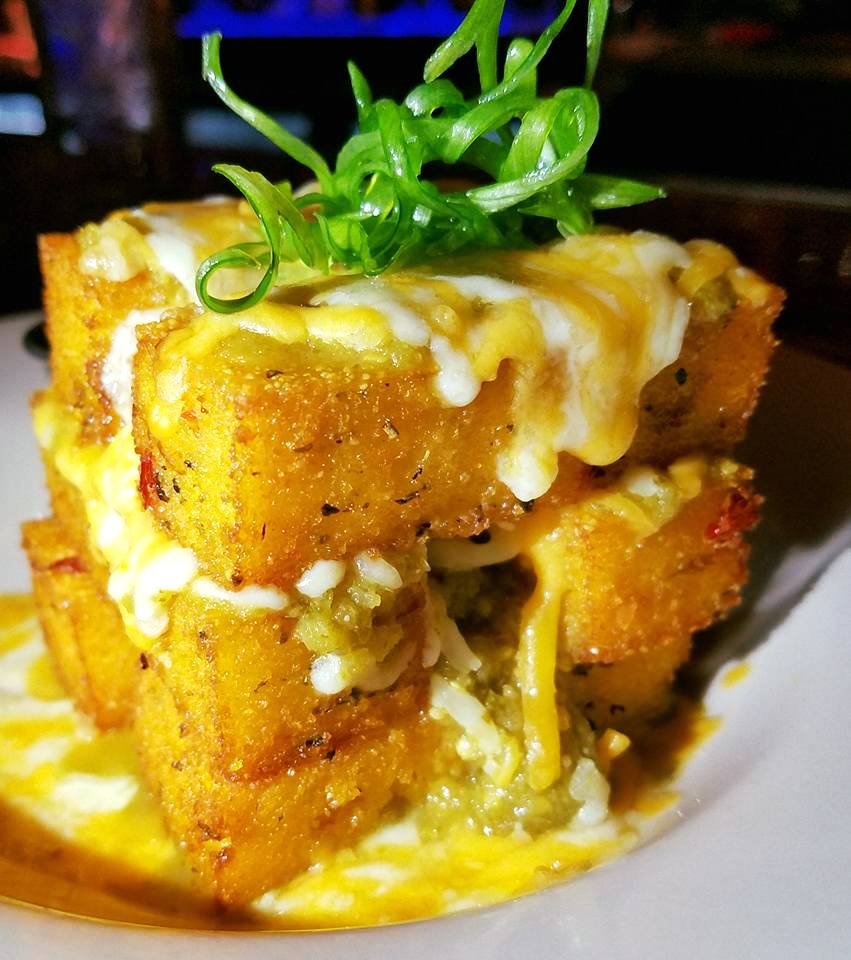 One of the many great things about this establishment is the incredible chef-driven menu featuring some tasty, creative cuisine. I've tried just about everything on the menu, and I've thoroughly enjoyed all the deliciousness they offer in each and every dish. I love the "polenta fries," "moose wings," and "sweet potato fries!"
I see newless, places open every day in the Fort Worth-Dallas area, but the Lazy Moose is definitely a great treasure. You can stop in for a glass of wine or a snack and unwind for a bit. You can meet friends and socialize all night, or you can even stop by solo, get cozy, have a cold one, and feel right at home. Whichever you choose, I would get to the Lazy Moose ASAP to get L-A-Z-Y. I've been back five times now and can promise you; you will fall in love with the moose- I sure did! Be sure and tell Jason and the team hello!
Love Y'all and God B
Trey (Chow Down) Chapman
Lazy Moose is located at 1404 W Magnolia Ave. Fort Worth Texas