Texas Official Day!
If you live in Texas, or have spent any time roaming around here, then you know what the most quintessential dish that Texans love to eat.
It's big, tasty, light brown color, has a little crunch with each bite. In most cases it is smothered in creamy gravy. Yep! The delicious chicken fried steak! Born in Texas, and it is truly the quintessential state dish.
Texans love it so much we even declared an official day to celebrate it!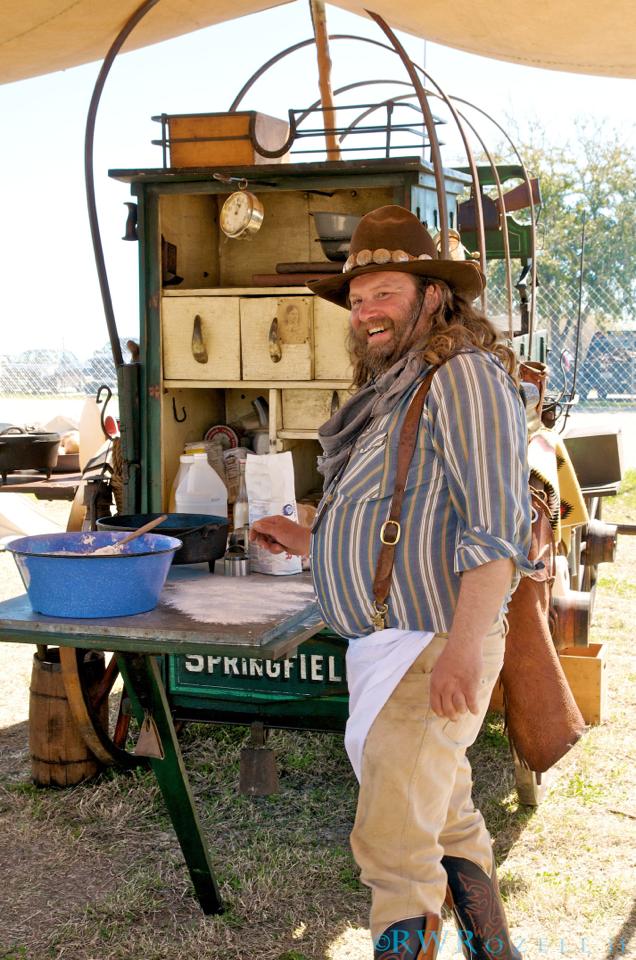 October 26th is the official Texas Chicken Fried Steak day! Let me walk you through on why, and where, to enjoy oneself on this awesome day.
There has to be hundreds, if not thousands, of places in Texas where you can eat chicken fried steak. Big cities, little Texas towns, back roads, breakfast cafes, deli spots, hamburger joints, expensive eateries, steak houses, and the list goes on. Really, you can go anywhere! Texans are proud of their chicken fried steak. Everyone who knows me can agree that I know where the best dishes are.
Chefs have their own idea on how to prepare their delicious dishes. They have perfected their own recipes for chicken fried steak. In the last decade, Texas chefs have gotten extra creative. Some use round steak/cubed steak, flat iron steak, rib eye, and if they're going further in creativity they're using dry aged rib eye. Each different cut achieves a different flavor profile. Whatever you prefer, you'll surely savor it.
I've been eating chicken fried steak my entire life. The family restaurant and beef business is my pride but I know how to judge a chicken fried steak like no other!
I've compiled a list restaurants that are slinging the BEST chicken fried steaks in North Texas! Each place has uniqueness in flavor, service, and southern charm. Have fun CHOWING DOWN on the best chicken fried steak! Our last article was read over 100,000 times! I'm sure this one will trump that. Be sure to share this with your friends to help support local restaurants and chefs!
Horseshoe Hill Fort Worth Stock Yards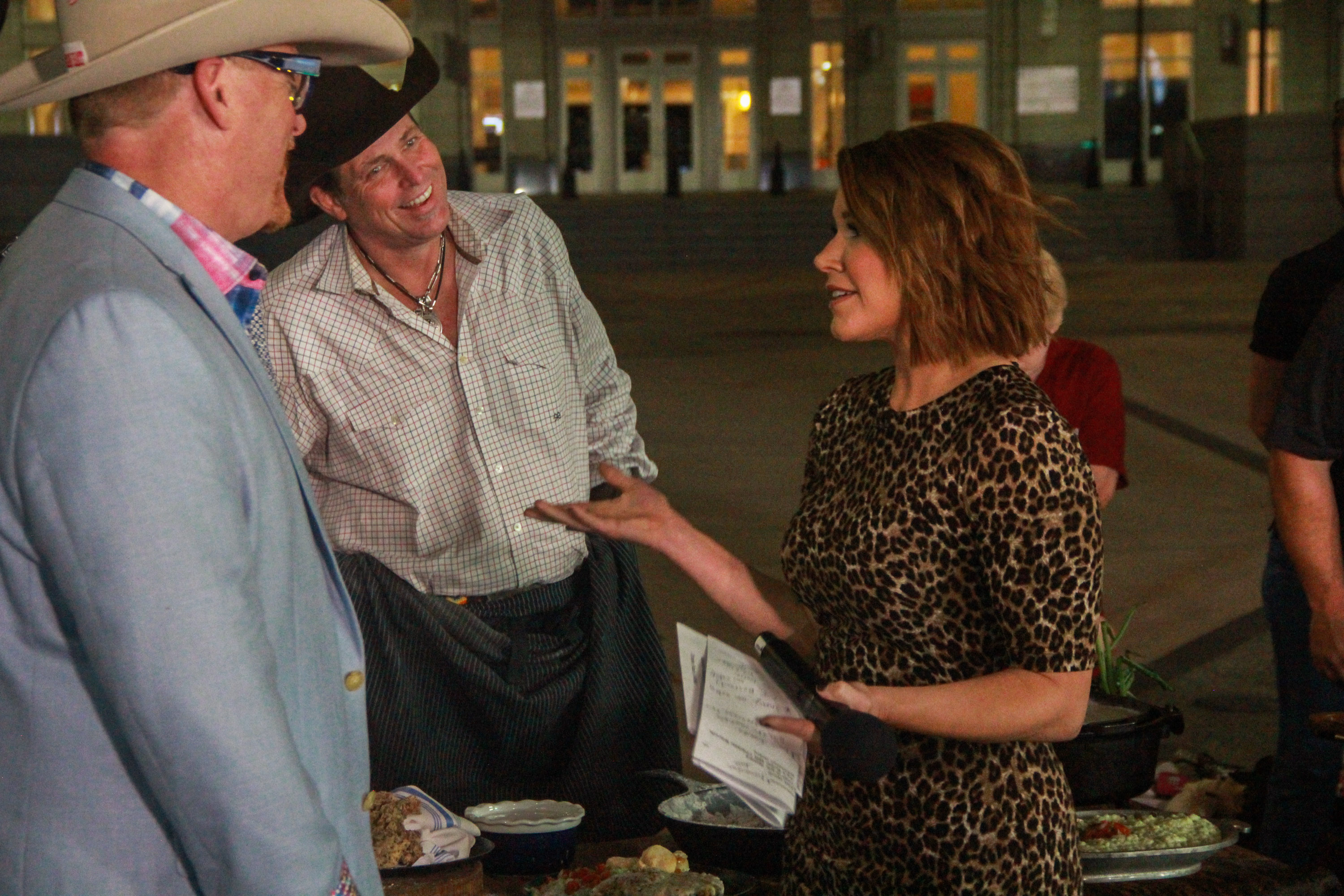 Celebrity cowboy Chef Grady Spears has, what I consider to be, the coziest little restaurant in Texas. He also has the biggest and best variety of chicken fried steak. The menu has six different styles. Yes. I said SIX different ways you can order chicken fried steak. Each dish is unbelievable and offers it's own flavor profile. The Cowboy Way, the Farmer's Way, and the Vaquero Way are my top three favorites. They are served with mashed tators and green onions. Horseshoe Hill is truly a must try if you love chicken fried steak. Chef Grady is a Texas legend. Bring ya boots and cowboy hat because you'll be riding in the flavor stagecoach all night with each bite! ( See cover photo )
Jonathon's Restaurant Oak Cliff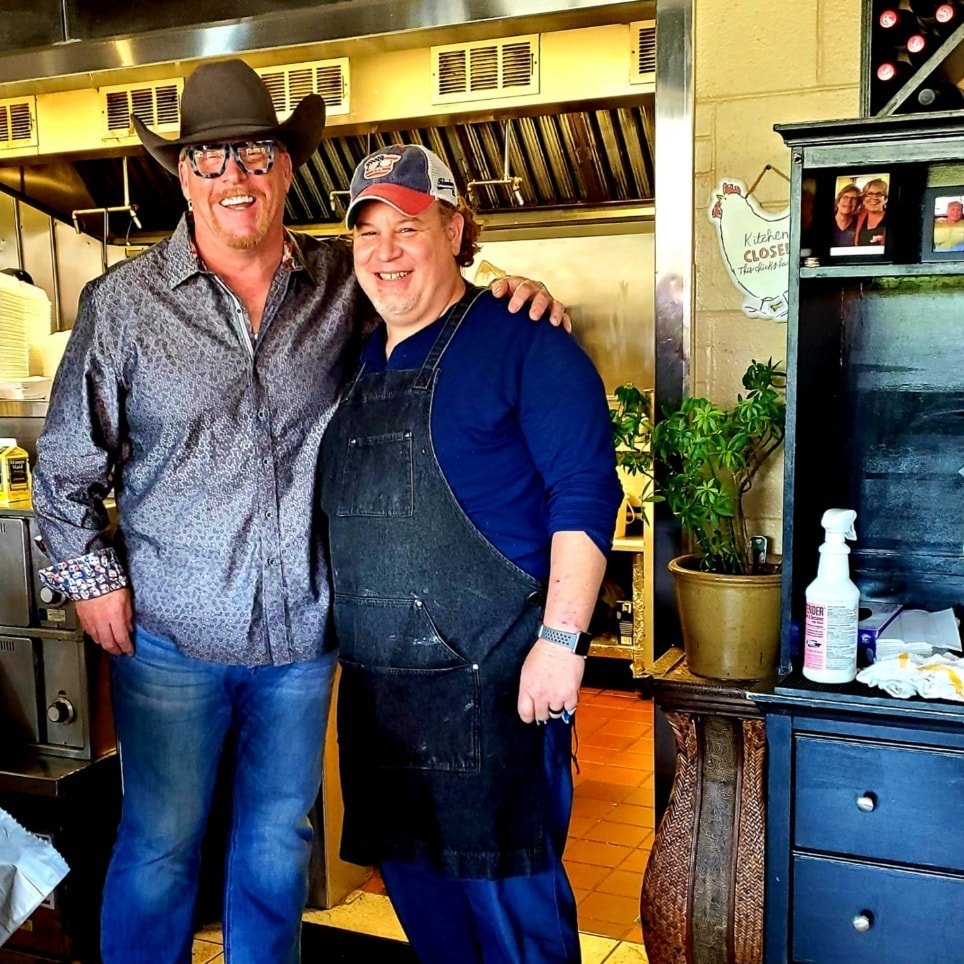 Let's talk about some delicious southern heavy goodness. Chef Jonathon is full of character, smiles and creativeness!  I've eaten his delicious chicken fried steak with an egg on top for brunch and my GOODNESS! It's packed with so much flavor it made my list! It was one of the best ever. Both Jonathon's locations are very cozy, with friendly folks and a fantastic menu. The brunch is amazing and the atmosphere is not what you would expect in todays times. It's inviting and down right home friendly. Be sure and take a big bib because flavor will be dripping off your chin with each bite. Just remember, there are an incredible kaleidoscope of flavors with his chicken fried and your taste buds will be dancing. Get to Jonathon's today, you will thank me later. Tell'em Big Trey sent you!
Reatta Restaurant Sundance Square
Started in Alpine, Texas and made its way to Sundance Square in downtown Fort Worth. Reatta is one of a kind with its western cowboy atmosphere, great service, awesome food, and a roof top bar. Chef James Gaines makes a mean Texas sized chicken fried steak, complete with authentic Texas flavor and topped with delectable cream gravy. Make sure to add the Reatta tamales for an appetizer for the perfect meal. Do me a favor and make sure to keep one arm free because you'll be riding the flavor merry-go-round with this dish!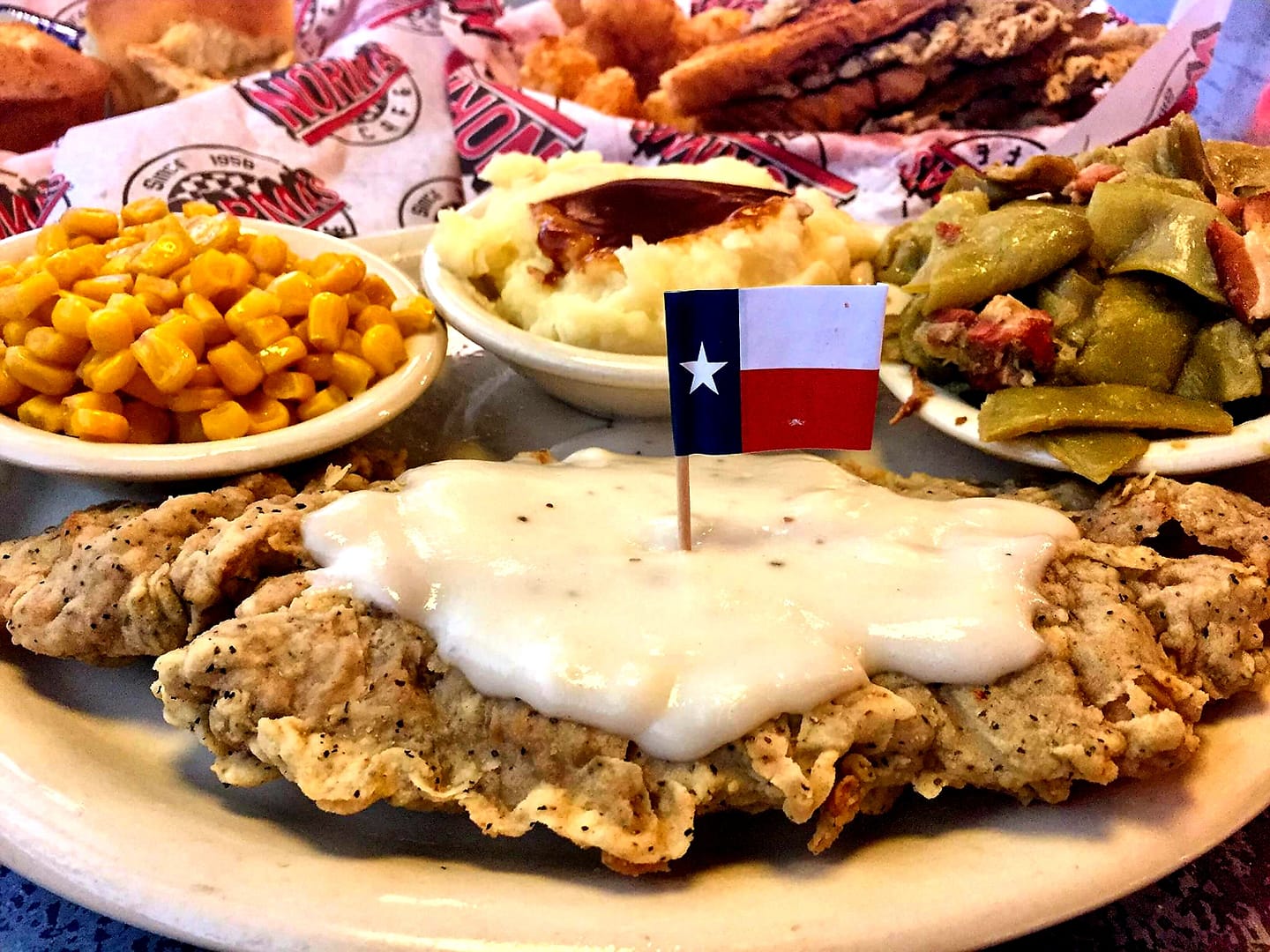 Although I haven't met the owners of Norma's Cafe each location I visited is inviting, colorful, cozy, and more. It's always fun and the folks are great! The first time I took a bite of Norma's chicken fried steak I was like… Da da da dang gum. Trey, you better take another bite, son! So, I did take another and another until I licked the plate clean. No kidding, I picked the plate up off the table and licked it like a dang lollipop! What would you do? It was covered in house made gravy! Pure deliciousness on a plate. (Got to love the Texas flag)
If you haven't met pit master Chef Billy Woodrich, then your life isn't complete. You wanna talk about character? My lort, I think the word character was invented for Billy Woodrich. A big man full of laughter, fun times, craziness, and can cook some of the best chicken fried steak west of the Mississippi. His restaurant defines the word cozy! It's vibrant colorful and located in the City-view are of Fort Worth. Chef Billy cooks a delicious flavor packed hose prepared chicken fried steak with cream gravy, plus sides. It taste so good you will be in "hog heaven", as my granddad used to say. You will be asking Billy for another. Check out Rufus Bar and Grill today, and be sure to get ready to ride in Billy's Little Flavor Wagon.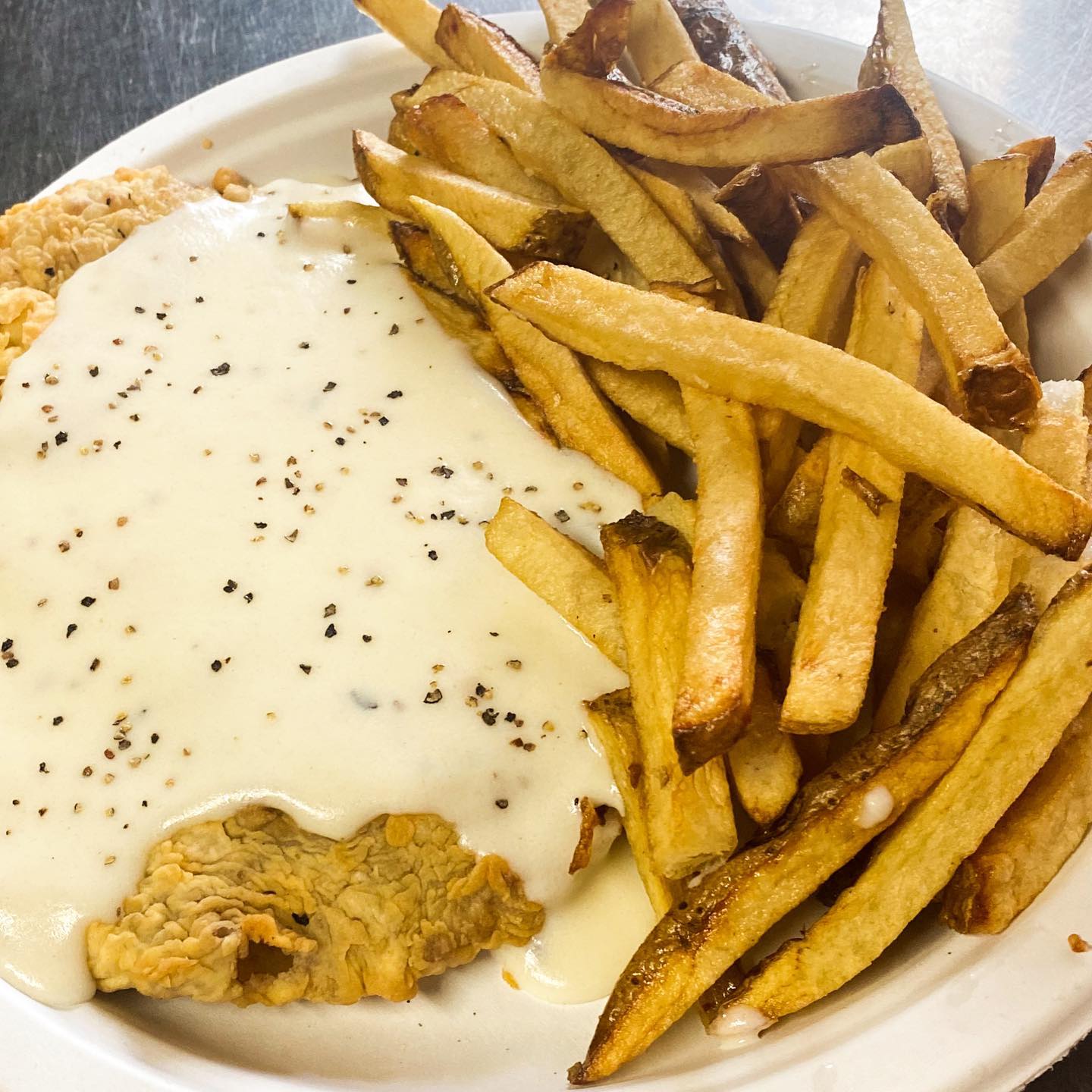 A true Texas cowboy eatery! Chef Terry Chandler and his culinary team have created so many delicious southern eats, I can't even do it justice with descriptions. Both cafe locations in North and the West 7th area of Fort Worth is inviting and friendly. It's hard to leave once you enter! The smell of delicious country cooking and live Texas music will put your senses on hyper drive. Chef Terry's chicken fried steak served with cream gravy will have you asking… Where have you been all my life? Come here and get in my belly. It's simply some of the best home country cooking you will find. So so so good for the soul. Better bring your bags when you enter! Fred's Texas Café will send your taste buds on a trip to the flavor rodeo!
H-3 Steak House Stock Yards Fort Worth.
Giddy up boyz and girlz! It's time to climb on your horse and mozy over to H-3 Steak House for a big fat juicy chicken fried steak. The famous Mr. Stephen Michie will be expecting you. If you don't have a horse, an SUV or a car will do the trick! H-3 is one of the quintessential places in Texas to bring folks to dine, drink, and Chow Down. The chicken fried steak is Texas sized and packed with flavors. If you add the "Nine Miles Of Dirt Road Dirt" dip for an appetizer you will be in cowboy food heaven. The staff is friendly and the atmosphere is pure Texan. Get there today! You can even sit on a saddle, which will take you to flavor merry-go-round! Giddy Up!!!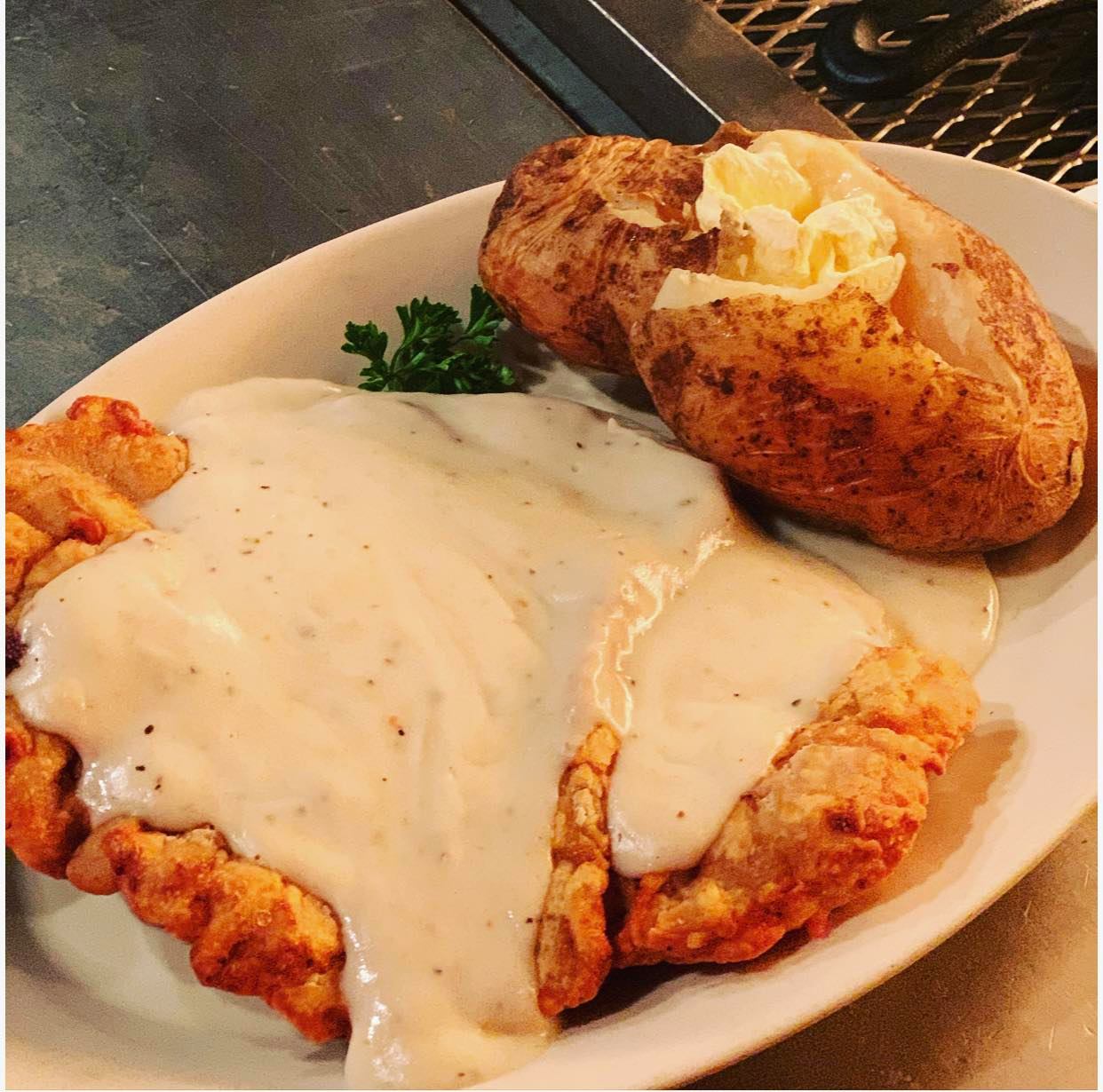 They've been cooking up deliciousness for decades! Their chicken fried steak is incredible. The cozy down home atmosphere adds an extra charm, creating the perfect southern restaurant. For a bold flavor, change the traditional cream gravy to Celebration's house made jalapeño spicy gravy. It's made with farm fresh ingredients and is oh so good. After their fifty years in the business, they have it down to perfection. Make sure you get your ticket punched because you'll be boarding the flavor train when you order the Chicken Fired Steak!
Hope you enjoy the list and make sure to re-share with your friends and your mama. Don't forget, October 26th is TEXAS Chicken Fried Steak Day! See ya there!
Please RESHARE to help #SUPPORTLOCAL chefs and restaurants.
Trey (Chow Down) Chapman III