National Taco Day is October 4, 2019.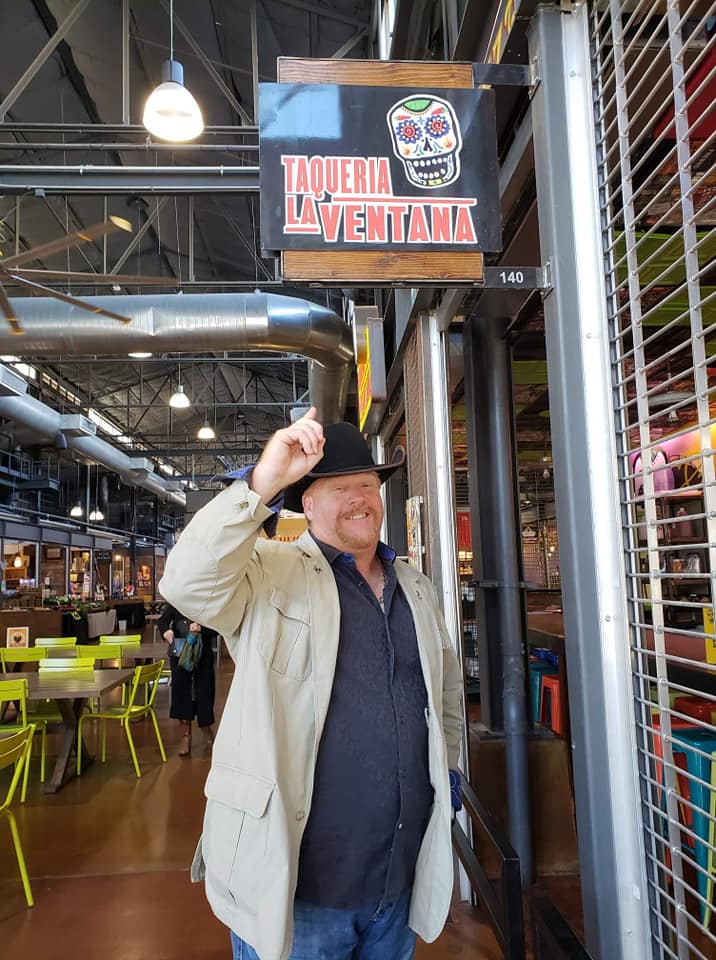 Ta.co/ Mexican dish consisting of a fried tortilla, typically folded, filled with various mixtures, such as seasoned meat, beans, lettuce, and tomatoes.
I say so much more-filled with deliciousness!
Some say the "Taco," a staple of traditional Mexican cuisine, dates back to the 18th or 19th century and in the silver mines in Mexico. While tacos do not have a very long history, I don't think anyone truly knows their origins. If I were a betting man, I most definitely would say the taco has Hispanic roots, lol.
If you say, "Hey Trey, describe a taco to me in your words." I would say without hesitation, "A taco is an unbelievable treat of tasty, creative goodness wrapped up in a corn or flour tortilla!"
I really can't explain the flavor of a taco, but each of you know that when you see the word "taco" anywhere, the mind goes into what I call the "Full Tilt Boggy!" The word "taco" sends our thoughts running amuck with visions of delicious toppings, meats, and cheeses. Truth be told I never get sick of tacos, and I can never get enough of them ever. They are addicting! One is not sufficient, three for sure isn't, and ten might be just right. I am in LOVE with tacos.
There are all kinds of taco variations in today's times, but here are some of the most popular names;
Adobada = Marinated pork,   Barbacoa = Shredded Beef,   Buche = Pig Stomach,   Cabeza = Cow Head,   Carne Asada = Roasted Beef,   Carnitas = Roasted Pork,   Cecina = Beef Jerky, Chicarrón = Fried Pork Rinds
What you will find on the list below is some of the best tacos I've eaten, and I urge you to try them all and post the photos on Trey's Chow Down!
Have fun and enjoy eating some of the best tacos in Texas!
Taco Revolver Lounge, Dallas; Any Taco.
Salsa Limon, Fort Worth; Tacos al Pastor.
La Ventana, Dallas/Addison; Carnitas.
Guajardo's, Fort Worth; Tacos al Pastor.
H3 Hunters Brothers Steak House; H3 Ranch Tacos 
Chile Pepper Grill, Fort Worth; Barbacoa.
Melis Taqueria, Fort Worth; Old School Chicharrones.
Taco Heads, Fort Worth, Dallas; Any Taco.
Wild Salsa, Fort Worth/Dallas; Shrimp Taco.
BBQ On Brazos, Cresson; Brisket Taco.
Del Norte Tacos, Goodley; Smoked Taco.
TacoStop, Dallas; Any Taco.
Taco Revolver Lounge, Fort Worth/Dallas; Any Taco.
Bartaco Fort Worth, Fort Worth Any Taco.
Please watch Trey's Taco Time Podcast with Texas Monthly's Jose Relat.
Trey Chapman Please follow me for deliciousness, debauchery, and fun!
"Food is an exploration of the pallet! Try something new! YOU JUST MIGHT LIKE IT! "