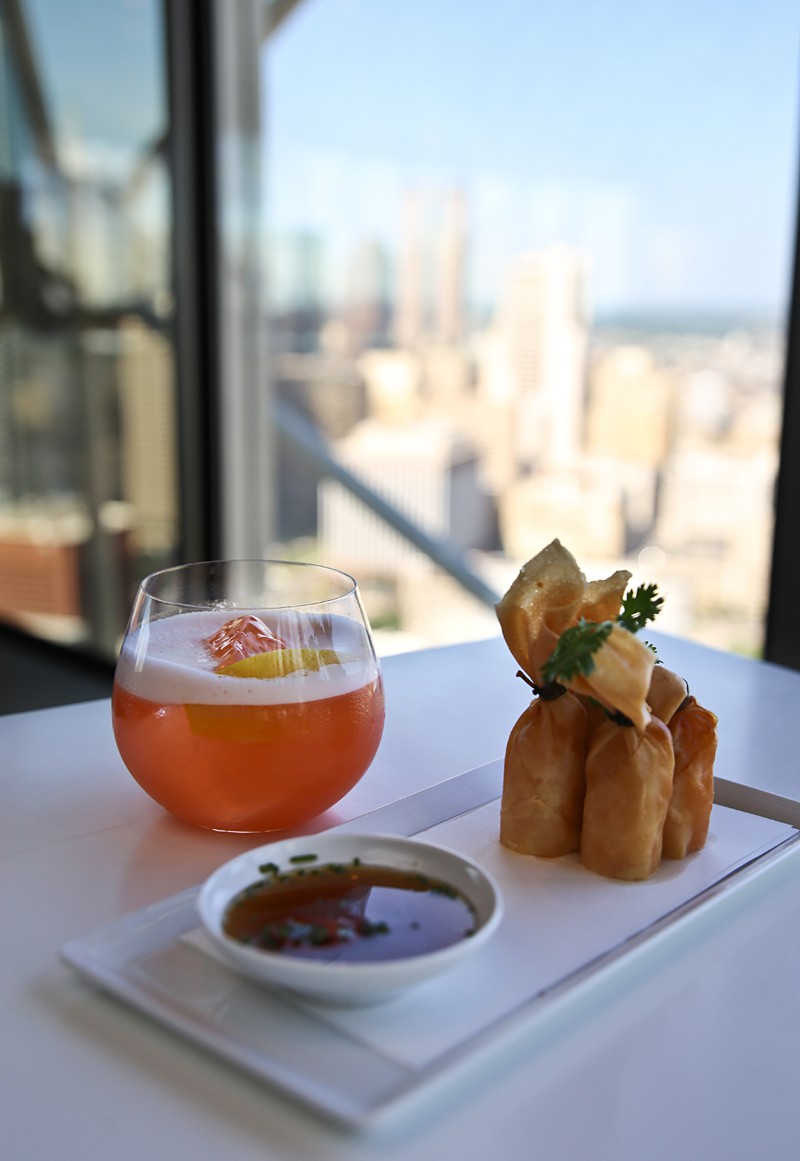 Good Day Drinking Buddies,
I love to socialize in a fun and upbeat atmosphere. I also love the feel of a great bar or social lounge. About a year ago someone said, "Have you gone to Five-Sixty yet?" to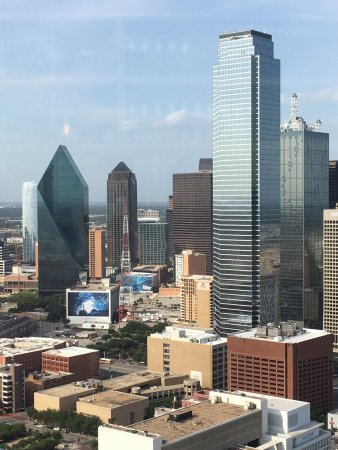 which I replied, "Where?" They said again, "Five-Sixty in Dallas, it's so cool and fun!" So I started researching Five-Sixty and found out it is in the old glass ball overlooking Dallas. Chef Wolfegang Puck remodeled and created a wonderful place to dine and drink. I love sitting at the bar so I can engage in conversations with others or the staff working. I'm always asking questions and discussing their business and operations.
Five-Sixty has an incredibly beautiful bar area with insane views. As you sip on your cocktail, the place rotates so you get a chance to see the sky and all kinds of things in Dallas. The views at night, after the sun goes down, are unbelievably beautiful. The atmosphere at the bar is alive and kicking with awesome personal service. The attention to detail is amazing. Everyone makes you feel special, even if you're just drinking a cocktail. I also love strolling around, looking at everything, sipping on a cocktail just having a big, Texas time.
When you get a chance check out Five-Sixty you will love it, I would strongly recommend you make reservations before you visit!
Love yall and god bless!
Follow me on social media for the most current reports!
Trey Chapman
https://treyschowdown.com/five-sixty-wolfgang-puck/