Good Day Steak Lovers,
We are closing out another great year in the good ole USA, and starting a new in 2018. With our website now averaging over 54,000 visits a month I wanted to start the NEW YEAR off with our BIGGEST and BEST foodie article of all time. 12 months in creation, and many miles logged I wanted to write an article about the best steaks I have eaten in 2017. This list will consist of restaurants all over Texas and the U.S.A.
BUT some of my favorites are here in Texas.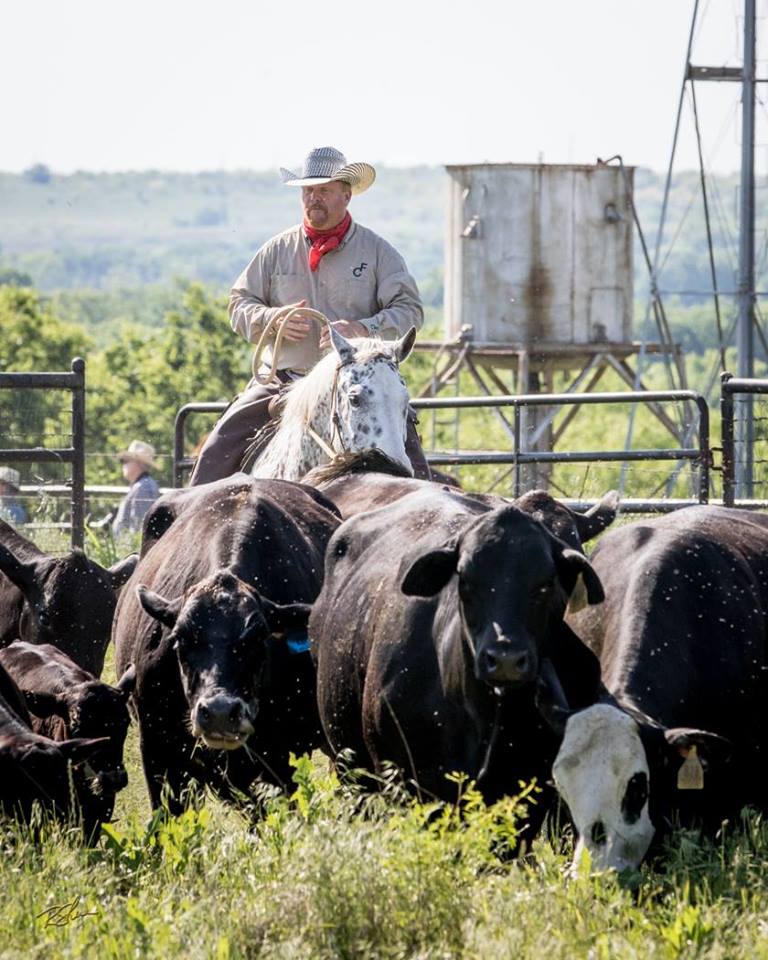 Throughout my year of traveling I always make foodie adventures so I can bring our fans the best of everything: Eats, Drinks, Snacks, Restaurants and Chef information!
My family has been in the ranching and beef business for 170 years in Texas, and the restaurant business for 100. We also owned the Quality Meat and Provision Company for 4o years in Fort Worth before we sold out in early 80's.
As a boy I worked in the meat packing plant, the ranching operations and the restaurants. I would preform all kinds of duties. My grandfather and dad where strong believers that we needed to know everything about the operations. They made us start at the bottom so we could learn all the nuts and bolts of each division.
In the restaurants, I worked the front and back of the house while I preformed every duty possible for education purposes. In the Meat packing operation I worked at every station, and even unloaded whole sides of beef off the trucks. In our ranching operations I performed  every duty there is on cow calf operation. There isn't much I haven't done so when I tell you I know beef… believe me. I know a fantastic cut of beef when I see and taste it.
All kinds of meats are offered in restaurants these days. There are no limitations on beef. It is just simply about how much you want to spend. All the restaurants on this list use only the finest beef and some will give you options on the variety of beef you can order to eat.
There's nothing better than a big fat juicy steak. The kind dripping with butter down the sides while the steak crackles and pops on the plate just waiting for you to chow down. I've listed my favorite cuts of steaks below and described them for you.
Porterhouse
This particular steak is actually two-in-one. Many consider it to be the "king" of steaks. I consider it to be "TEXAS KING OF STEAKS!' On one side you have a New York strip and on the other is filet mignon. This steak is a thicker cut. It has much more of the tenderloin compared to the loin portion. Texans would say "It can be grilled, sautéed, broiled or pan-fried or cooked on the open range."
T-Bone
This steak is named after its T-shaped bone. It's similar in appearance to the porterhouse, but with a smaller portion of the filet mignon side. The T-bone is loved by everyone and known best to big eaters. T-bone steaks are cut closer to the front and contain a smaller section of tenderloin. They are best grilled or broiled to medium-rare temperature. The meat near the bone tends to cook more slowly than other parts of the steak.
New York Strip
This is a classic at any quality steakhouse. It has an excellent amount of marbling, is tender and flavorful. Many people prefer this cut cooked rare, or blue, showcasing the delicate flavor and naturally tender texture. This cut could be considered as the most recognized cut any where. In the United States and Canada it is known as New York strip, strip loin, shell steak, or Kansas City strip steak. The New York strip steak is ideal for grilling. In Texas we still call it New York Strip but we should call it a Texas Strip!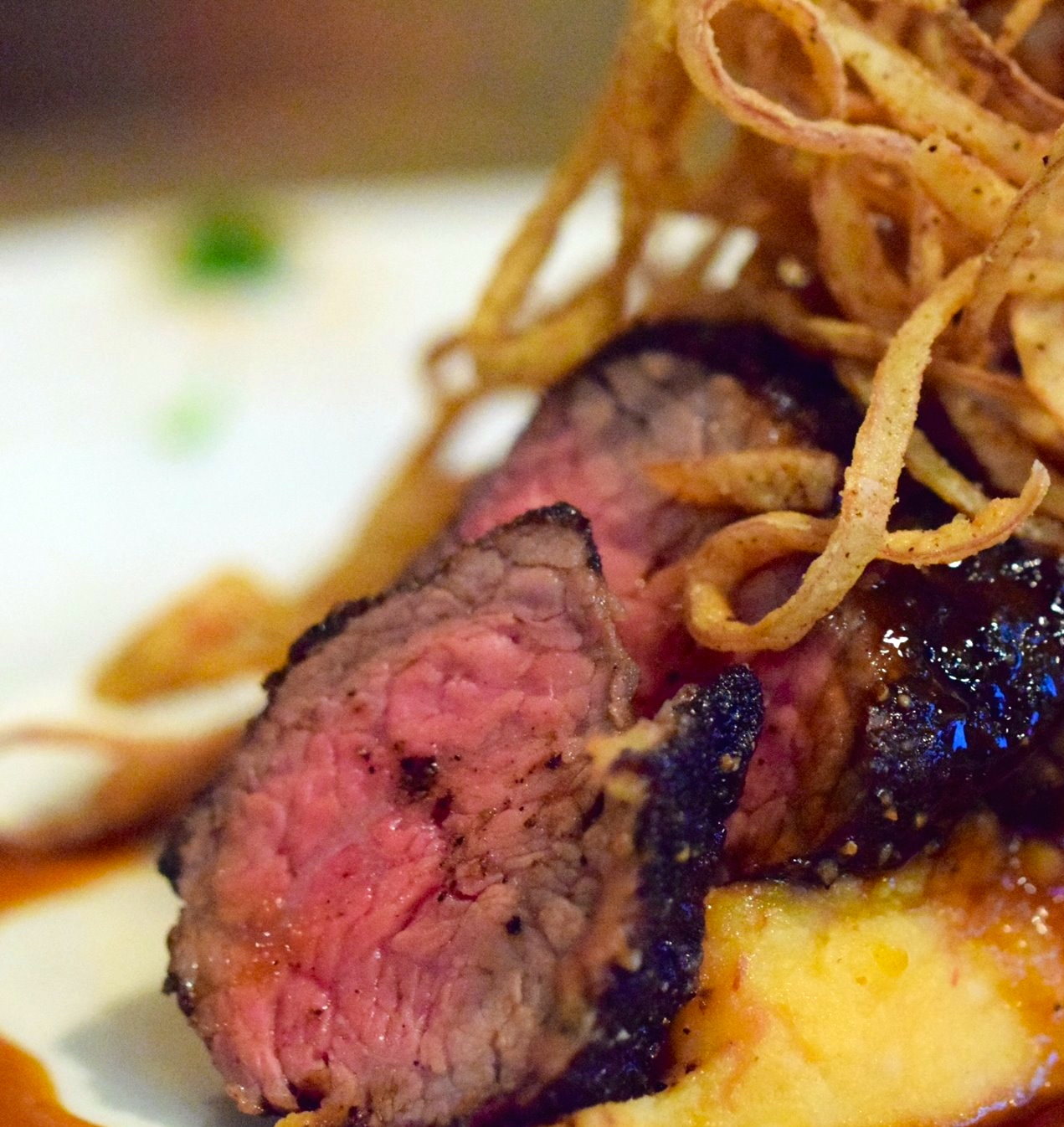 Filet Mignon
This is the most tender cut off the cow. It's not the most flavorful steak since it does not have a bone attached, but it can be wrapped in bacon or served with your favorite sauces and spices. In Texas the Filet Mignon is considered to be the steak for the wealthy folks. It can be broiled or grilled, but remember to cook this cut quickly to seal in all the goodness. I love it wrapped in bacon!
Rib-Eye
The rib-eye has long been a favorite of steak lovers worldwide due to its luscious marbling, which allows the meat to be very tender and juicy. I would say in the the Rib-Eye is the most recognized cut of meat in the United States. The rib-eye is a boneless cut. When the bone is attached it is called a rib steak. These steaks should be cooked quickly by grilling or broiling.
Each of these restaurants serve delicious juicy steaks and farm fresh sides. Some even offer very creative side dishes. I have a deep love for the appetizers you can find at some of these places. I like to call them pre-steak eats! I'm going to list few of these below for you to enjoy.
"Pre-Steak Appetizers" that I love are listed below
Michael's Cuisine on Upper West 7th I especially adore Michael's Texas appetizer "Texas Quail Pops", these babies are packed with flavor. What screams Texas more than"Texas Quail Pops." 
Texas Bleu in Keller, Texas  has an incredible pre-steak appetizer and it is double delicious. It is the "hickory smoked gulf shrimp ceviche", served with house made chicharrones. Yummy!
Capital Grille Restaurants located any where USA has an amazing pre-steak appetizer that goes by the name of "prosciutto wrapped mozzarella", with farm fresh vine ripened tomatoes and delicious house bread! This dish is so yummy that you will want to slap everyone. Your mama, your grandmam, your granddaddy and maybe even some folks you don't even know. Yes, it is that delicious. If you don't believe me, TRY IT!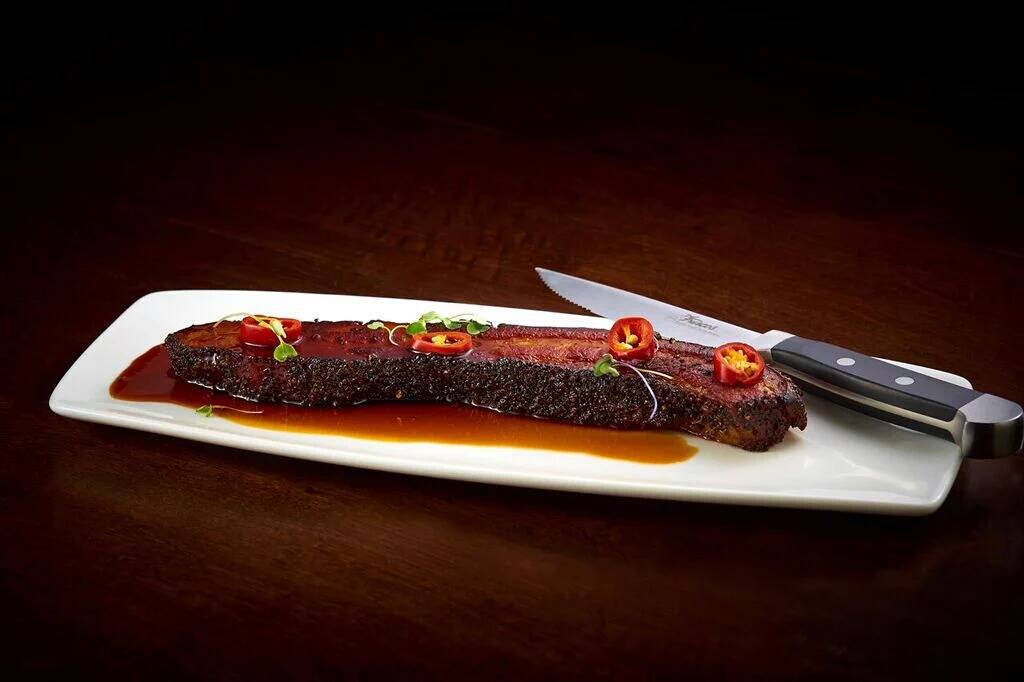 Wolfgang's Steakhouse in Beverly Hills, California has an appetizer that I love. "Farm fresh, house made mozzarella, with beefsteak farm fresh tomatoes." Served with your choice of house made dressing; house vinaigrette, Russian or Roquefort. This was so fresh and flavorful. I suggest this to everyone!
Horse Shoe Hill Fort Worth, Texas Stock Yards has several great appetizers that are packed with flavors. The "Texana deviled eggs ", "the Bob Armstrong dip" with house made chips and "Grady's calf fries" are some of my favorites.
Del Frisco's Double Eagle Steak House I love the big thick bacon appetizer, "thick-cut Nueske's bacon au poivre with a bourbon molasses glaze." This dish is so delicious and perfect you will want one to take home too.
Now let's get to the big meaty portion of the article. My choices listed below are guaranteed to make you fall in love with a delicious dish. I encourage folks to write reviews and leave them on my site to let us know how much you loved it. Oh, you might want to put a bib on before you read my picks, enjoy!
Ruth's Chris Steak House 
Located all over the U.S.A.
I've always loved the cozy atmosphere at Ruth's. Over the years, I've dined at their Florida, Texas, Nevada, Louisiana and California locations. An 1800-degree broiler cooks the steaks, creating a flavorful sizzling steak. I love this cooking process. My favorite cut of steak from Ruth's is the juicy 8oz tenderloin. If you're not in the mood for steak, then you're in luck because Ruth's has one of the best chicken dishes in the U.S.A. I highly recommend the stuffed chicken breast with oozing cheese.
Clay Pigeon Food and Drink
Fort Worth, Texas
What can you say about Clay Pigeon?.. Everything is farm fresh and creative. It's everything you want and more! You'll enjoy every single bite of steak. Clay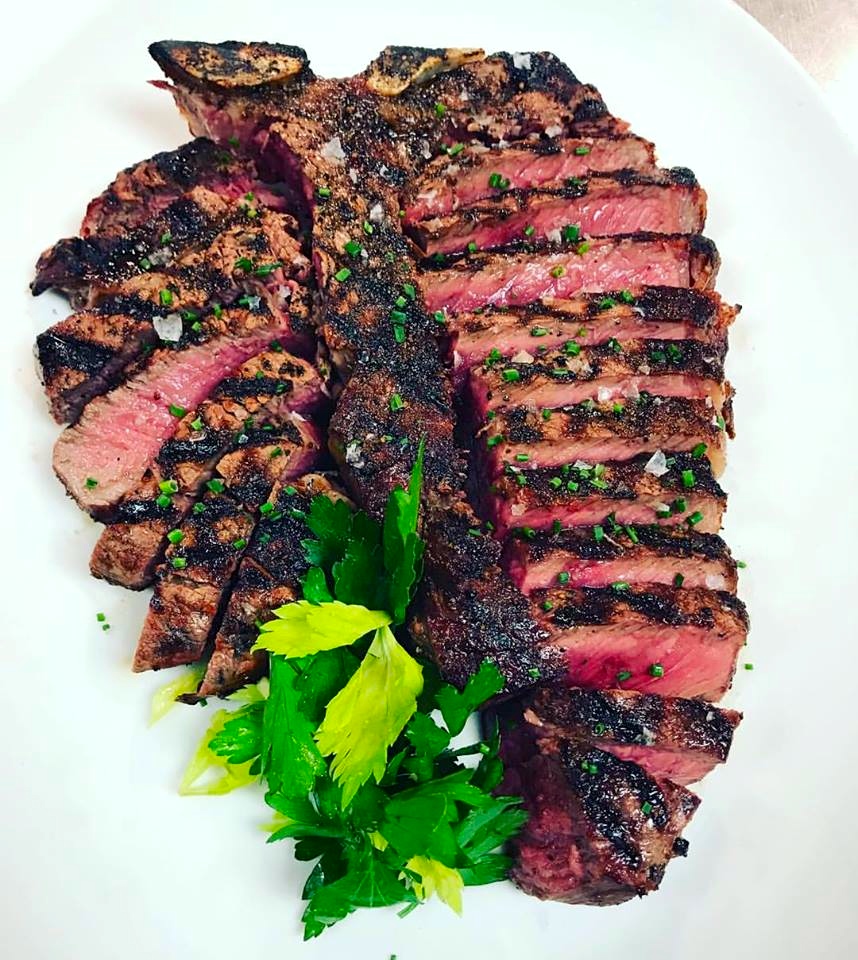 Pigeon offers a variety of different cuts. They change the menu seasonally, so get ready for something incredible to eat. The atmosphere is wonderful, cozy and Texas friendly. They pride themselves on wowing the customer. The dining room has a date friendly vibe and a wine cellar for a fine dine night. I truly love everything I eat at Clay Pigeon. My favorite cut of meat is the prime Angus steak 8oz. ribeye. Also, if you're in the mood for a burger the CP Burger is one of the best you will ever have! The roasted garlic aioli is WOW. I fell in love with this burger two years ago and can't stop thinking about it!  See our T.V Show on Clay Pigeon Food & Drink.
Texas Reds Steakhouse
Red River, New Mexico
Texas Reds has been a favorite of mine going on thirty plus years! I do miss the original two-story old time building, but the food is still as excellent as always. It has a cozy fresh mountain feel to it. I've always loved their steaks and baked potatoes. They're packed with flavor and cooked to perfection. At first, I thought my love for this restaurant was purely for the vibes they gave. Over time I realized it wasn't only that but also the great steaks and friendly service. Deliciousness in every bite. My favorite cut is the special "New York Strip steak cut THICK." When you're in Red River, New Mexico make plans to try Texas Reds. It's a must!
The Capital Grille
Located all over the U.S.A.
Capital Grille has a wonderful and very friendly bar area. Overall, they have a very rich and cozy feel. It is like it's own little cozy tavern BUT with award winning food, wine and spirits. There is an awesome wine display to marvel over. It has a Texas sized inventory. The dining room has a certain southern charm feel to it. This makes you want to stay for a while. The service is phenomenal and they love the customers to death. Capital Grille, or as I like to call it CAPITAL, is truly a place to be. Walk in, grab a glass of wine and socialize. Then dine on a delicious meal. Maybe enjoy it all out on the patio and enjoy this wonderful life. My favorite cuts of eat from CAPITAL are the "8oz filet mignon" and the "14oz bone-in dry aged New York strip". When asked the words from The Capital Grille describe it best! "We always aim to satisfy our Insiders' desire to know more. Today, we're delighted to share with you the story behind our nationally renowned dry aged steaks. It starts with a dedicated individual – an in-house master butcher. On site every day, our butcher oversees the steaks as they undergo their meticulous dry aging process, an event that lasts for 18 to 24 days. Once they have reached peak flavor, and not a moment sooner, this skilled artisan hand carves each one for incomparable flavor and texture. All this before our superior cuts come to your table…did you expect anything less?" – Capital Grille
The Butcher Shop Beer Garden
Miami, Florida
The Butcher Shop always has farm fresh cuts of meat. They pride themselves on the quality cuts of meat and prepare them to perfection. You can enjoy the fresh Miami air while you dine on deliciousness. The beer garden is always fun and exciting. Service is perfect and you can catch everyone enjoying his or her time there. My favorite cut of meat from here is the "bone-in rib eye." When you're in Miami stop in here and chow down.
Texas Blue Steak House
Keller, Texas
I would drive from anywhere to dine at Texas Bleu. Creative farm fresh menu, and I mean everything, is farm fresh. There are no excuses! If it's not local and fresh, they won't use it. The steaks are cooked to sizzling perfection. All the side dishes and appetizers will have you slapping your mama. Maybe everyone in town! Yes, it is that delicious! My favorite cut from here is the "22 oz COWBOY BONE·IN RIBEYE" with the twice-baked potato gratin and charred asparagus. If you haven't tried Texas Bleu, I would say get there today.
Grace Sundance Square
Sundance Square in Fort Worth, Texas
I've written two articles in the last few years about Grace because everything they offer to eat. I use the word "creative" a lot, but there really isn't any other way to express what they provide! The atmosphere is incredible, rich and classy. Grace has one of the best patios in town. The service is first class and always on point. Grace has different cuts of meat and VERY creative sides. Any cut you choose or type of beef will be perfect. It will make your mouth water and taste buds dance. It's a tough decision, but my favorite cut of meat is the "20oz prime dry aged bone-in ribeye." If you haven't tried Grace, you're missing out!
Pappas Bros. Steak House
Dallas, Texas
Pappas Bros Steak House is best described as deliciousness! They opened in 1998, and honestly I've been going ever since then! Back in my NASCAR days, we would take a helicopter to Pappas, eat then fly out to Texas Motor Speed Way for the races. This place is perfect. They have a large selection of beef and cuts. If you're looking to impress someone, close a deal or make something happen then take them to Pappas. They will have an incredible time. My favorite cut/dish of meat at Pappas is really anything, but I do love the "Three Peppercorn Steak." MY MOUTH IS WATERING NOW!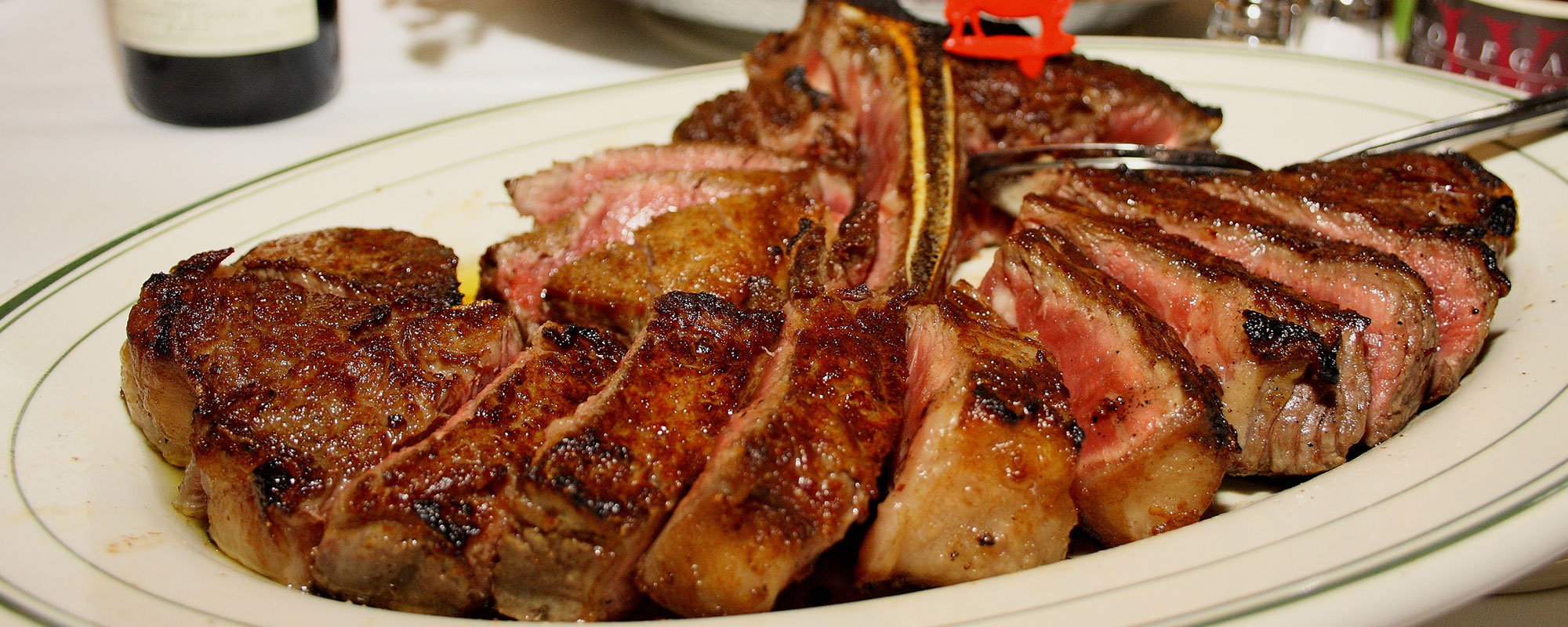 Wolfgang's Steak
Beverley Hills, California
I love Wolfgang's steakhouses! He has eight locations. The one in Beverly Hills, California is located on Cannon Drive close to Rodeo Drive. It is the perfect location to dine with the stars, eat some incredible dry aged beef and drink some wonderfully flavored wine. I've eaten here twice! Both times it was amazing. As always, the California night ambience in Beverly Hills seems to make everything taste better. I also love the rich dark interior and the big bright lights. The wine cellar beautifully heightens your senses while you dine. It makes you crave more wine. They have an amazing appetizer that I love. Farm fresh, house made mozzarella, beefsteak and tomatoes. Served with your choice of dressing; house vinaigrette, Russian or Roquefort. This is so fresh and flavorful. I suggest this to everyone! My favorite cut of meat is the dry aged filet minion which is dry aged in their own cooler. As Wolfegang says, " Our steakhouses has become a global sensations, recognized for its perfectly prepared 28-day, dry-aged steak." Check it out and fall in love!
Horseshoe Hill Stock Yards
Fort Worth, Texas
My, my, my… Horseshoe Hill. Where EVERYTHING is so delicious you will think you're dreaming. You will need to ask someone to pinch you, smack you or step on your foot because you will not believe how flavorful your meal is! This is a cozy, quaint little steakhouse and eatery. Even though it is charming, it will blow your mind away. My favorite cut of meat from the Hill is anything they offer but, I'm in LOVE with "16oz. dry aged rib-eye."  If you're not in the mood for steak, the try the award winning chicken fried steak. The experience from Horseshoe Hill will last a lifetime. You'll be telling all your friends and returning for a second, third, and fourth time for sure! See our T.V. show on Horseshoe Hill.
Michael's Cuisine on Upper West 7th
Fort Worth, Texas
Michael's Cuisine has been around for so long that I consider it to be a Fort Worth staple. Chef M.T. aka Michael Thomson works hard to keep his menu offering different dishes depending on the season, and he gives back to the community in so many ways. This cozy restaurant is located on upper West 7th. It has fireplaces, Texas décor, and an old-school Fort Worth feel. I truly love everything Chef M.T. creates and slings out the kitchen. I especially adore his appetizer "Texas Quail Pops", and for my favorite cut of meat… It would have to be the "Cowboy rib eye" because it is so delicious, tender and juicy. I always want to order an extra to take home with me! When you have time to check out Michael's, tell'em Trey sent you!
Guard and Grace Steak House
Denver, Colorado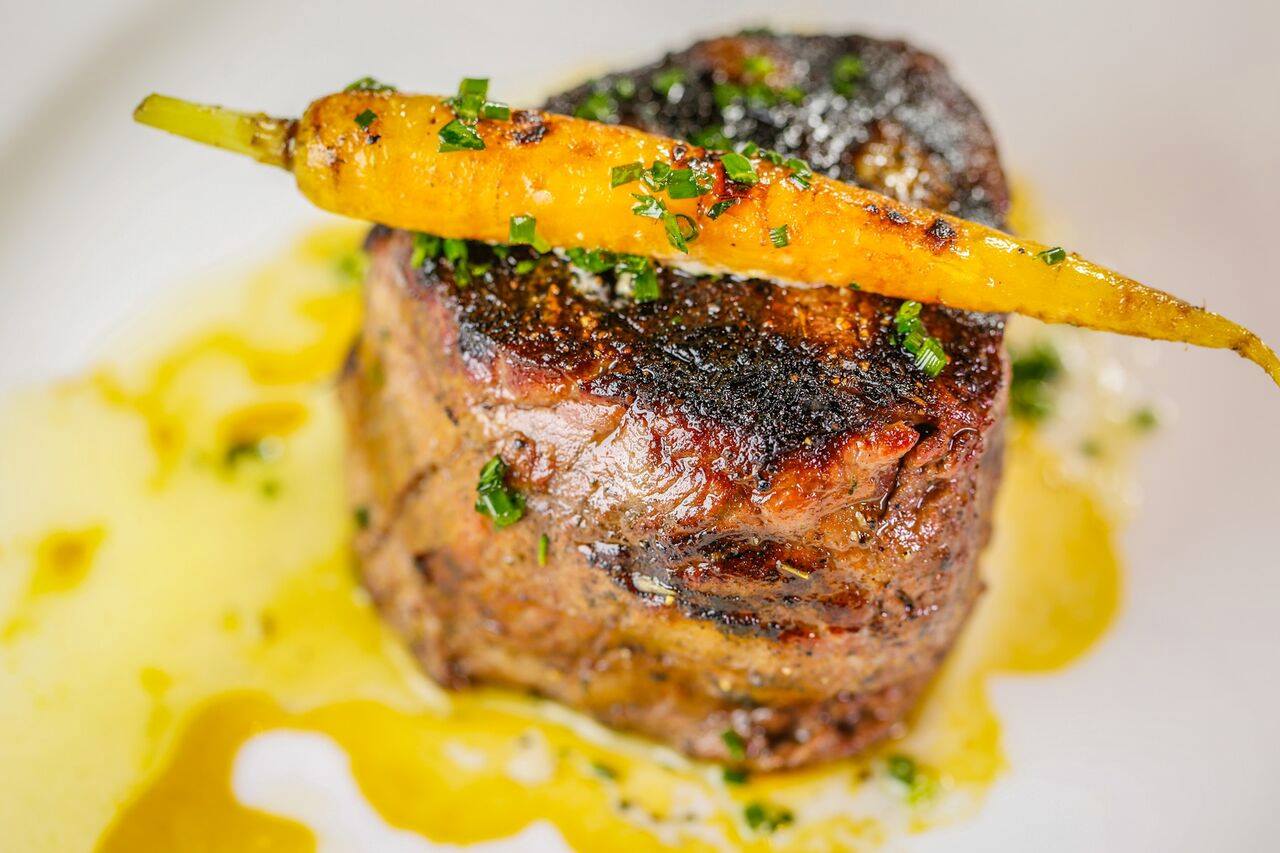 I truly love this place in downtown Denver. Named after the chef's daughter, Grace Troy Guard, as created magic in Denver. This steak house has an amazing display of it's award winning interior, big fire grills, oyster bar, spaciousness and wide selection of beef. It is truly a masterpiece. The cuisine is creative, the steaks are farm fresh and packed with deliciousness. My favorite cut of meat is the "18oz. dry aged bone-in NY strip." The service is first class, and even worth a round flight trip to Denver just to dine here for the evening. Guard and Grace is always on point.
Bonnell's Fine Texas Cuisine
Fort Worth, Texas
Bonnell's…where do I start with the famous Bonnell's? I can tell you Bonnell's has been one of the driving forces in the great Fort Worth steak and exotic cuisine business for years. The dishes that roll out of the kitchen at Bonnell's are always incredible (to put it mildly). Everything on the menu is packed with flavor, farm fresh and locally sourced ingredients! I love dinning with Chef Bonnell because he has a true passion for Texas. One of my favorite appetizers he offers is ANYTHING, and I mean that sincerely. My favorite cut of meat would be the "Wagyu rib eye" from rosewood beef in Ennis, Texas. This particular cut is aged in house for 35 days. The flavor really pops in your mouth and will have your taste buds dancing the Texas two-step. Check out Bonnell's and tell 'em Big Trey sent you!
Mercury Chop House
Fort Worth and Arlington, Texas
Mercury Chop House is a cozy steak house with dim lights, soft live music, great steaks, friendly service, and a down homey atmosphere. I've always loved Mercury and all it offers. My favorite cut of meat is "peppered steak" served with mashed potatoes and the vegetable medley. The restaurant location in Arlington is high a top in a building with wide windows and great views. If you haven't been to Mercury, make sure you make plans today.
Del Frisco's Double Eagle Steak House
Located all over the U.S.A.
Del's is always at the top of everyone's list for great steaks and a classy rich atmosphere. They offer incredible service, creative menu items, great cocktails and lots of delicious beef options. I love the big thick bacon appetizer, thick-cut Nueske's bacon au poivre with a bourbon molasses glaze. It is super delish. My favorite cut of meat at Del Frisco's is the "14oz. boneless akaushi wagyu ribeye." Check out Del's today and start living the dream.
The Edge Steakhouse at Westgate Resort
Las Vegas, Nevada and Park City,Utah
I really love the Edge Steakhouse for it's extremely cozy and contemporary feel with bright interior colors. The menu is first class, creative, and the beef cuts are melt-in-your-mouth DELICIOUS. The staff is very friendly and the service is perfect. I eat at Edge Steakhouse every time I'm in Las Vegas. It's a must! My favorite cut of meat is the "14oz. wagyu beef New York strip." So good… you will be in steak heaven.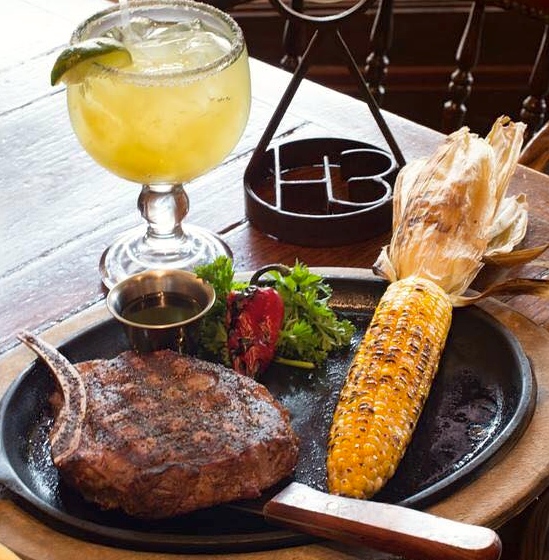 Hunter Brothers H3 Steak House
The Stockyards in Fort Worth, Texas
H3 is truly a one-of-a-kind steak house with it's own special flare. The historic stockyards of Fort Worth set the perfect cowboy atmosphere for this cozy restaurant. It has one of the best steak house cocktail bars in the U.S.A. You can sit on saddles while you drink Buffalo Butt Beer and socialize with some real cowboys. The beef cuisine is fire-grilled with wood, which produces a fantastic and unmistakable H3 flavor. The aroma floats around H3 of the live hickory wood fried grill. It is simply awesome. My favorite cut of beef is any steak they offer cooked on their hickory wood grill. Don't forget the "9-Miles Of Dirt Road Dip"! Oh my gosh it's so delicious, it is what dreams are made of.
The Barn Cafe
Paris, Texas
The Barn Cafe is truly a down very casual home country-cooking cafe. Not only do they offer delicious hand cut steaks, they have a variety of house made cuisine by country Chef Zane. Chicken fried steaks, delicious chicken, pork chops… and their hand cut steaks on Friday and Saturday nights are truly amazing. The service is casual, friendly and served with a smile. The steaks are big and packed with flavor! The house made desserts are always excellent and ready to please. Check out the Barn Cafe in Paris, Texas. It's worth the drive if you wanna see some beautiful country outside the DFW area!
SIDE NOTES:
Dallas, Texas 
People ask me on numerous occasions what I think about Nick & Sam's. I've had two (bad experiences) due to rude service with the hostesses and bar keeps. The line for the washroom was ridiculous. My steaks were just ok, flavor was mild at best! They took forever to get our cars at valet (over 28 minutes). On top of all those issues, this is Texas and they want you to remove your cowboy hat to dine. I would steer clear of Nick & Sam's. I personally DO NOT understand how they stay in business?
Chicago, Illinois
I was very sorry to hear David Burke's Steakhouse in Chicago had closed last year. I have always loved that place, and it would have definitely been on this list. I love everything Chef David Burke does and all his concepts. Look for his other concepts and like his page on Facebook for more information!
Dallas, Texas
The Palms closed late last year, and I loved the Palms. They were on my best steak list with great cuisine, exceptional service, and dedication.
Thanks,
Follow us on social for the latest news and foodie information.
Trey's Chow Down on social media like our page today!
I would like to thank my major sponsors: American Hat Co, Best Hat Store,
Autobahn Jaguar, Autobahn Land Rover, and Varghese Summersett PLLC the best criminal defense firm in Texas!