So if I may, I officially welcome you to Chef Hollister's Taco Street! (balloons everywhere, people cheering!)
Street Taco: Tortilla, Filling, Salsa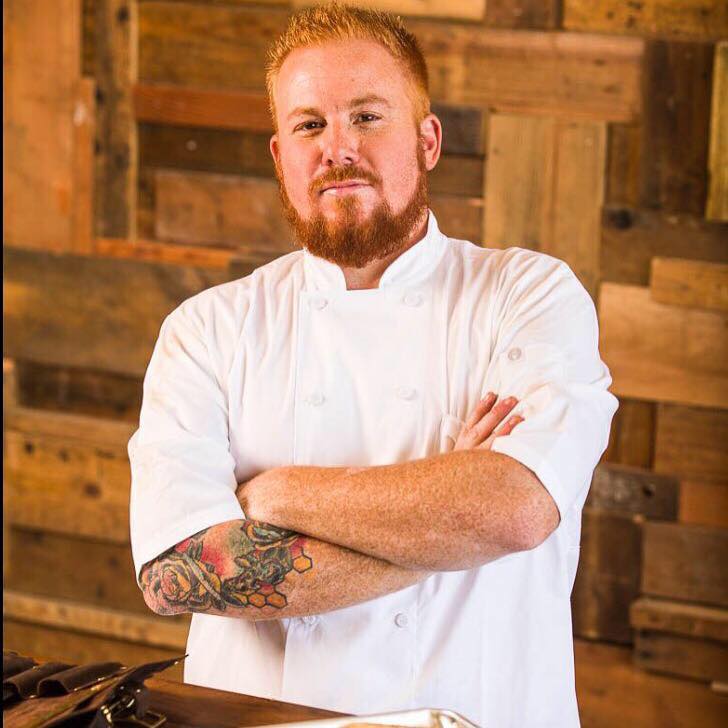 Nixtimal dough, or "masa," is made from the time consuming process of simmering field corn in slacked lime and water for hours. Once the corn is ready, the painstaking process of removing the gelatinous skins from the kernel takes place. The cooked corn would be ground on an elongated stone grinder called a "metates," while today corn is ground through a grain mill, once or multiple times to desired consistency. The masa, from there, is rolled into medium dough balls and pressed in a tortilla press. The tortillas are then cooked on a hot cast iron skillet or "comal". The hot tortilla then becomes the vessel for our beloved taco.
Fillings, for a taco, can be any variety of grilled, smoked, fried or sautéed meats and fresh or grilled vegetables. Garnishes can vary from more traditionally simple toppings, being onions and cilantro, to curtido-which is a latin slaw made of lime juice, cabbage and oregano. Salsas can be made from tomato bases, tomatillos, and avocados, to chiles such as jalapenos, guajillos, pequins, serranos, habanero and chilies spicer than the mind could even begin to imagine.
I have a love for food-especially tacos, I chose a career that could allow me to make as many tacos as I could possibly eat.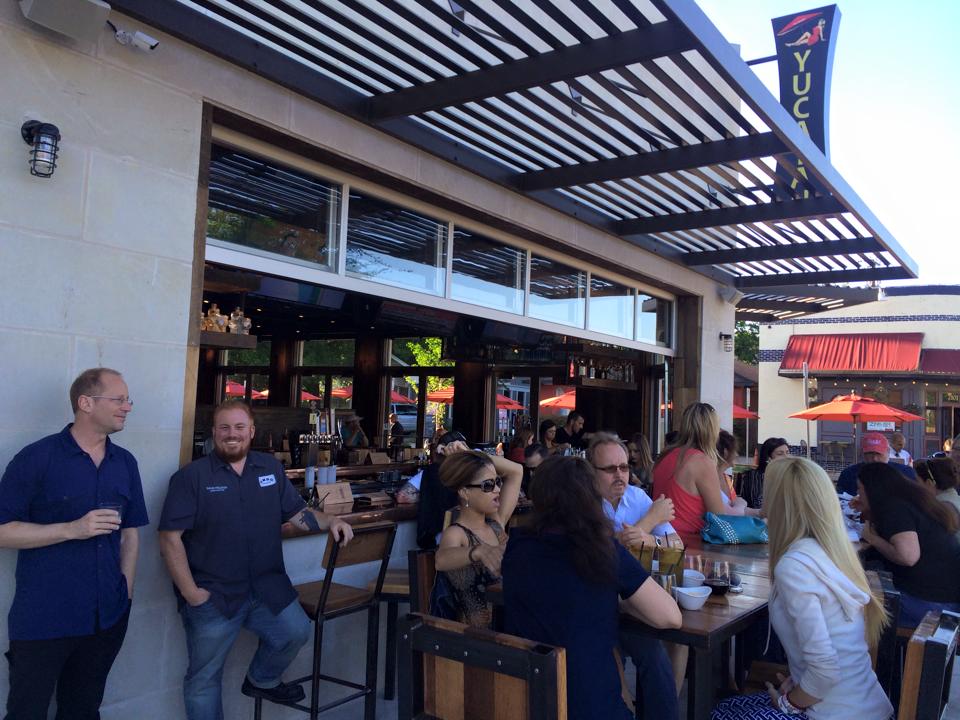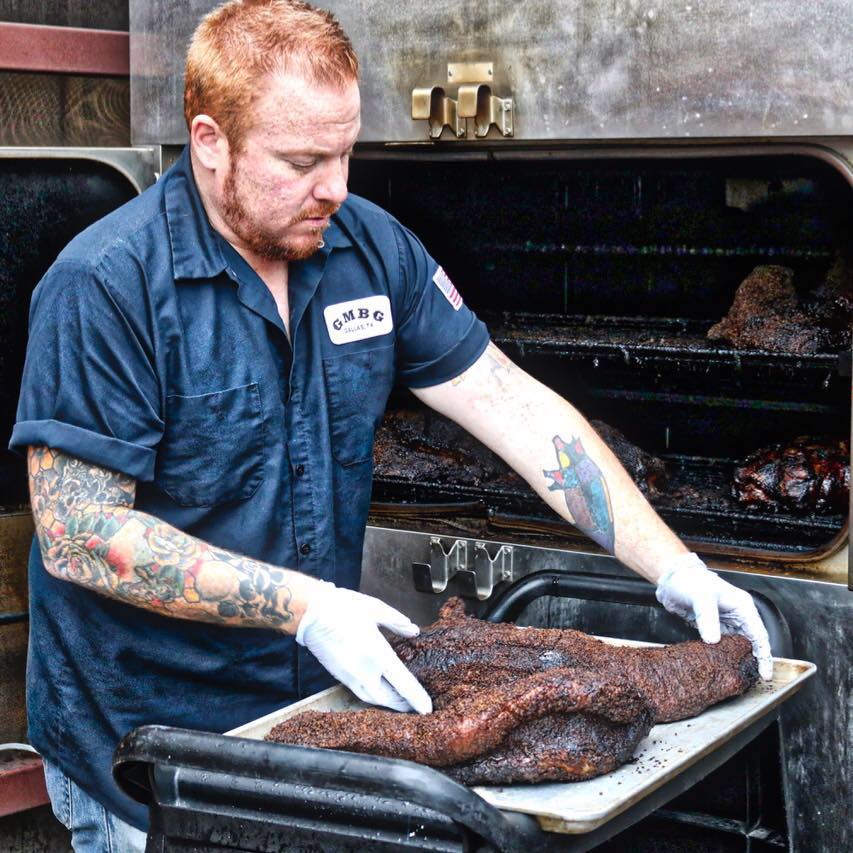 So that being said-Hi, I'm David and I have an addiction to tacos… I'm just kidding-My name is Chef David Hollister and I am the Corporate Executive Chef for Gas Monkey Bar N' Grill Dallas, Tx and Key West, Fl. I also act as the Executive Chef Consultant for Yucatan Taco Stand, and Chef Representative for HeartBrand Akaushi Beef.For as long as I can remember, I've loved tacos.
The early stages of my life included hanging out in the kitchen with my parents, watching them cook and waiting calmly (anxiously), for these folded treats that I seemingly could not get enough of. In my young adult life, where $5 could get me a small box full of Tacos al Pastor (pork butt or another tough cut of swine, marinated in achiote, guajillo chiles, orange juice and pineapple juice; cooked with pineapple and white onion on an upright grill).
So why am I here? I want to try as many street tacos that is humanly possible across this great state of Texas! Hahaha, ok not the whole state just yet, but DFW to start.
My 1st stop is a favorite of not only mine, but many's in Ft. Worth also; Salsa Limón.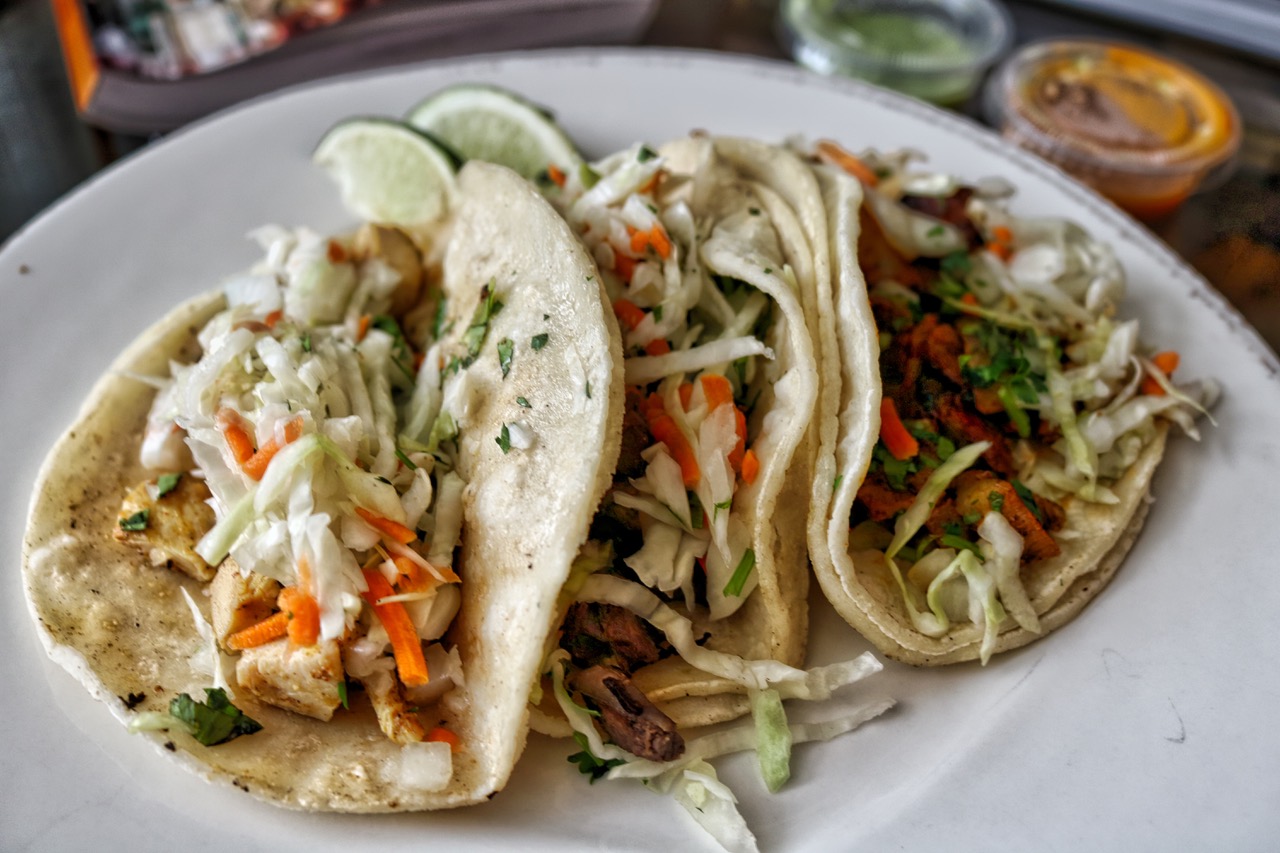 Many of you remember Salsa Limón as the little taco stand across the street from the now booming; Fuzzy's Tacos. Well, as you all know, they have several locations now. The one I am a frequent regular at is the University/7th Street location. Yes, we all know they are moving the building to a new location, but they have a taco truck in the parking lot of Capital Bar and although their menu is a condensed version of the former location's across the street, the essentials are still there (barbacoa, grilled chicken, al pastor, carne asada).
Today I ordered two of the grilled chicken tacos. Why? Because I ate a whole pizza the day before and needed to go healthy, leave me alone!
Back to what I was ordering-These tacos are served with the traditional double tortilla, which I like. If one tortilla breaks, the other one is there to save his buddy's ass.
The chicken is grilled and lightly seasoned-which I also like. I want to taste the meat and at Salsa Limón, you can taste the grill on the chicken and who doesn't like grilled chicken? (besides vegetarians and vegans; grilled veggies rock too). What separates Salsa Limón apart from the rest of them, for me anyway, is the use of curtido for the garnish. The acidic crunch throughout every bite of the taco is something like fireworks going off over my palate and I can't get enough. Sometimes I order an extra side and put it in my fridge so I can tell people there are vegetables in there and not just beer and asphalt removing Carolina Reaper Hot Sauces.
While we're on sauces, Salsa Limón has a sauce for everyone, including myself, and I do like my sauce a bit picante! Their mild sauce is made from the guajillo chile — sweet and aromatic, this chile is a must in latin cuisine. Another mild sauce is made from avocados & jalapeños, the flavor of the jalapeño is mellowed with the (good for ya) fat of the avocado helping to kick down the heat index down a few notches. Pequin chile is their hotter variety-this is a great little chile, spicy and smoky with tobacco notes. Easily found at grocery stores like Fiesta or Carnival, you can also find it at Pendery's, off 8th street. Last, but not least is their Habanero sauce! I love this sauce personally because it wasn't overthought, it's simply pureed habanero with a few other ingredients. The habanero is one of the best tasting chile's that can be found, so why not keep it simple? I applaud Salsa Limón for keeping celebrating the authentic flavor of the habanero.
Salsa Limón does have another crafty option on their menu that I haven't seen since my last tacos and mezcal trek across San Diego-You can order your taco El Capitan!!! This taco is served on a lightly buttered flour tortilla, but wait! Salsa Limón takes white cheese, whether it be panella, Oaxaca, asadero or fresca (I'm not sure) and then griddles it on their flat top, then the buttered tortilla that has been caramelizing to a golden brown on same said flat top is used to scoop up the griddled golden cheese (pause for inhale)-from there the taco is filled with filling of choice, garnished with curtido and a lime wedge. (exhale)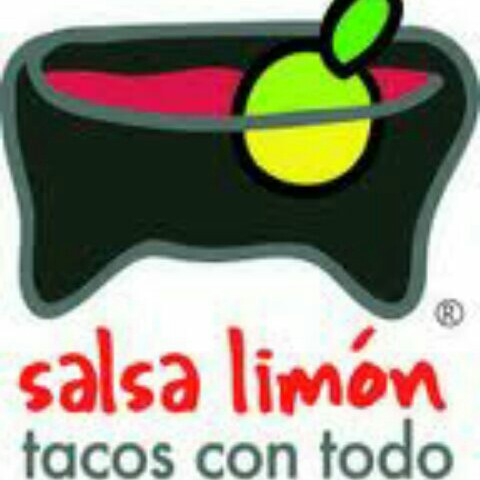 This is one of my favorite taco joints to date, and I look forward too many, many more encounters, but there are so many amazing taco stops out there that I've yet to try, so on to the next!
Thanks,
Chef David Hollister
Follow me on Facebook and get the 411 daily!