Howdy Mac-N-Cheese Lovers!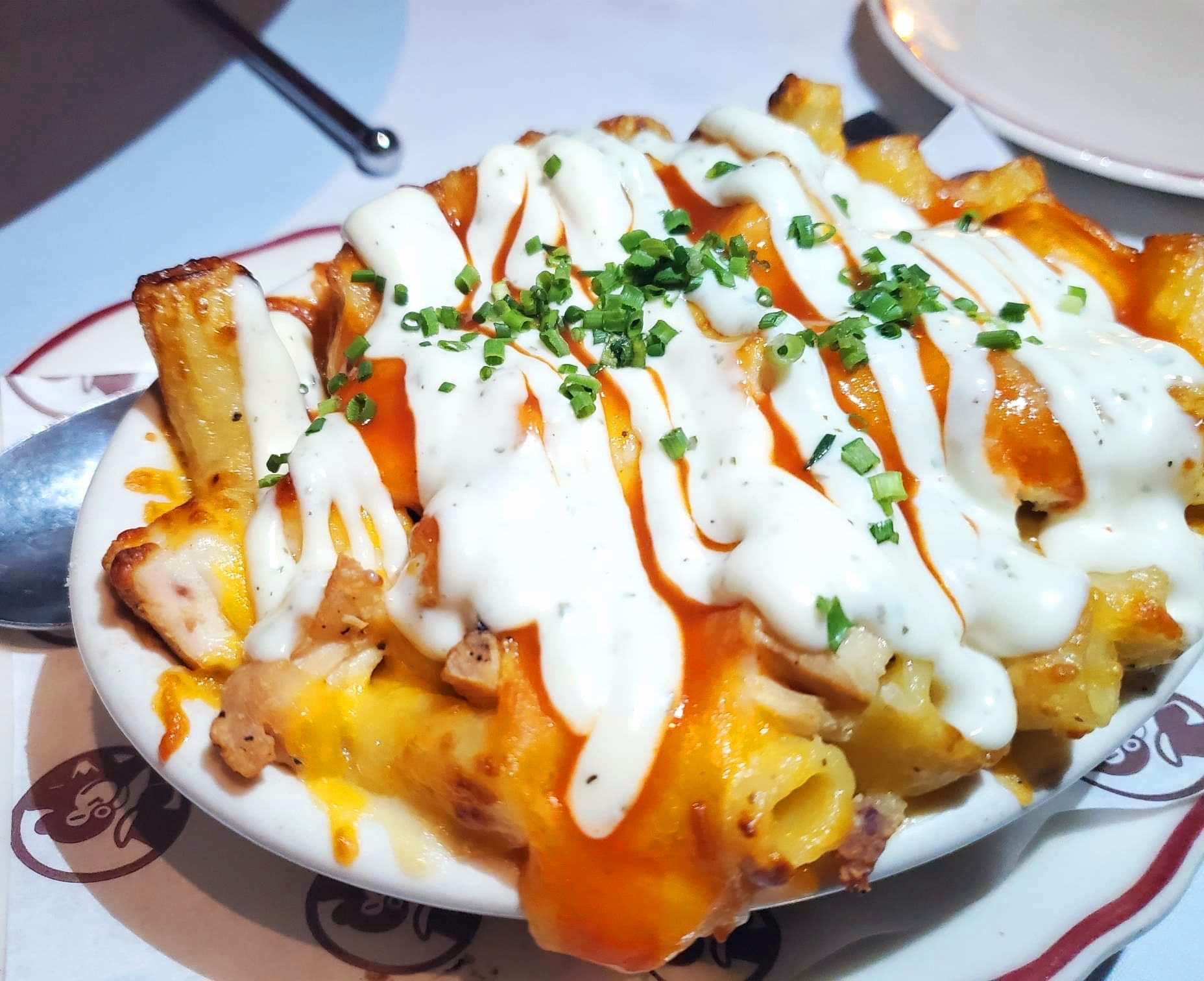 I always enjoy a little history with my food because I think it's important to discuss the history of food. The first modern recipe for macaroni and cheese was included in Elizabeth Raffald's 1769 book, The Experienced English Housekeeper. Raffald's recipe is for a Béchamel sauce with cheddar cheese—a Mornay sauce in French cooking—which is mixed with macaroni, sprinkled with Parmesan, and baked until bubbly and golden brown. WOW! If that doesn't sound delicious and straight from 1769.
I don't know how someone COULDN'T be in LOVE with a bowl of fresh, savory, cheesy Mac-N-Cheese. Ever since I was a child I enjoyed Mac-N-Cheese. It's always had that fresh culinary jingle that I love. There are so many creative variations of this classic dish that you can enjoy from chef's menus these days. They offer it with multiple fresh cheeses, crab, lobster, bacon, smoked brisket, garlic, onions, chives, and even fresh truffles. No matter how you enjoy Mac-N-Cheese, there is a dish for you to chow down on in the North Texas area.
I enjoy the savory, buttery, seriously cheesy Mac-N-Cheese so all of my winners on this year's list will be loaded with cheesy deliciousness. I just can't see Mac-N-Cheese being served any other way! I spent all year hunting for the best Mac-N-Cheese that North Texas has to offer, and we found some great ones. Are you ready for your tour of baked, savory, cheesy deliciousness?
Chef and Pitmaster Mac-N-Cheese creations:  
Dallas, Texas
Chef Driven
Baked Snow Crab & Black Truffle Mac N Cheese (Cover)
Baked Buffalo Mac-N-Cheese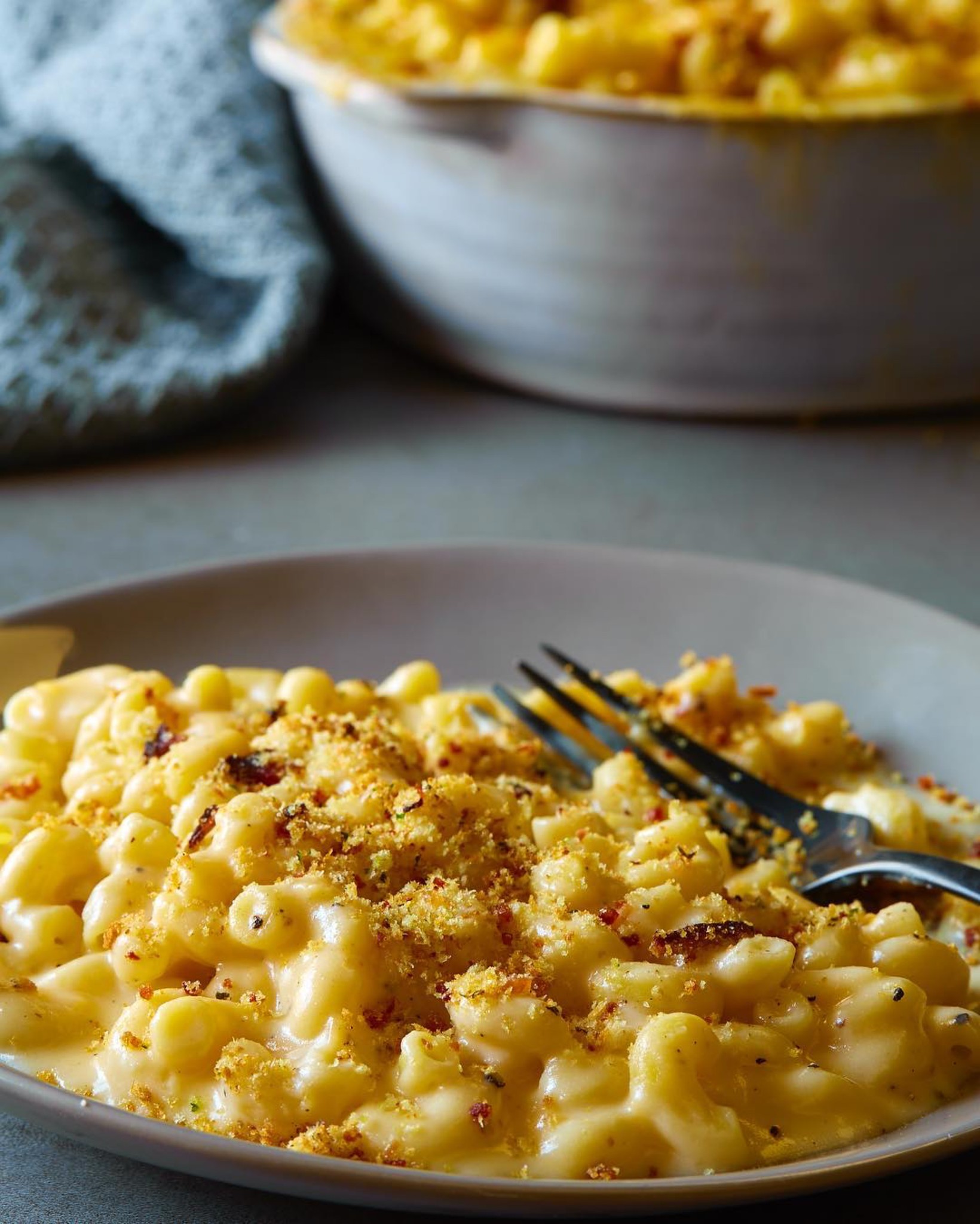 Drake's is a dark, cozy, old-fashion Hollywood style eatery that is loaded with charm and coziness. Old painted Hollywood actors line the walls of the dining room and bar area. Drake's offers plenty of chef-driven deliciousness like pizzas, steaks, and crazy desserts, but I want to discuss the mega cheesy "Snow Crab & Black Truffle Mac 'N' Cheese" and the "Buffalo Mac-N-Cheese". You just can't go wrong with this savory, gooey, cheesy, flavorful, and delicious Mac-N-Cheese. It's always served HF&D Hot, Fresh and Delicious! Better make reservations before you head out!
Dallas & Plano, Texas
Chef John Tesar
Johnny's Mac-N-Cheese & Bacon Bread Crumbs
Chef John Tesar has done a masterful job at creating a steakhouse that exceeds all expectations of what a steak dinner experience should be. He offers a Texas-sized variety of dry aged meats and cuts where a true steak connoisseur will feel like a kid in a candy store. I want to discuss Johnny's Mac and Cheese & Bacon Bread Crumbs appetizer that melts in your mouth with each bite. It's served with fresh mac, a slightly crispy baked top that is loaded with savory, bacon, cheesy, bread crumb deliciousness. Check out Knife in Dallas or Plano for some cheesy perfection. Better make reservations before you head out!
Fort Worth, Texas
Chef Driven Eats
Lobster Mac-N-Cheese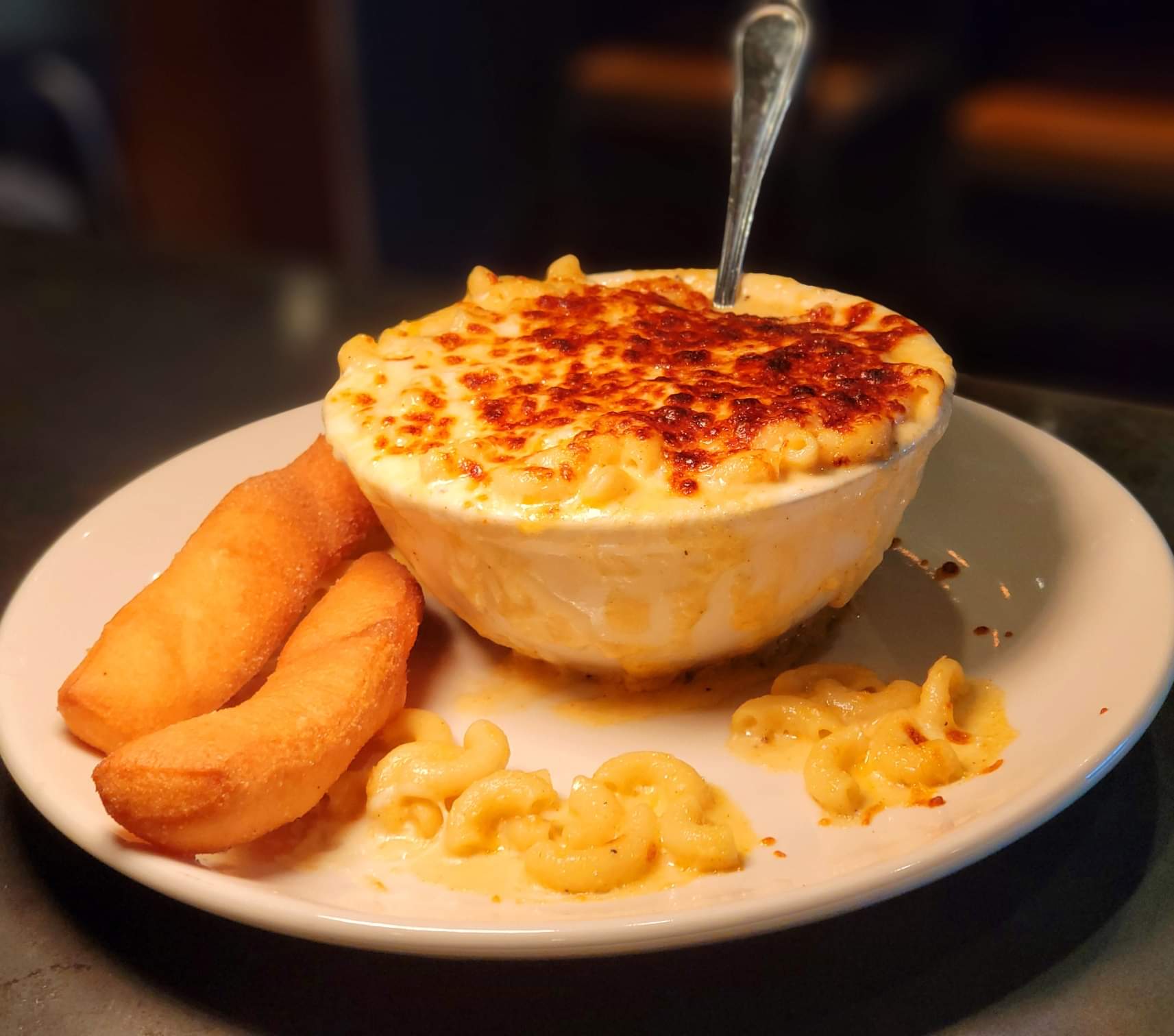 Located in Fort Worth in the West 7th Street area, Bankhead Brewing is a craft brewpub offering fresh, chef-driven eats and tasty craft beers. They opened during the pandemic and have been a driving force in the vibrant west 7th street area slinging deliciousness and fun. Their craft beers have won awards including 2018 Silver Medal Winners at the Great American Beer Festival for their Southern German-style Hefeweizen (Hoofer's Hef). When we heard about the fresh Lobster Mac-N-Cheese I couldn't resist the culinary tug to try this dish. Prepared with various cheeses, fresh lobster, and pasta, each bite is a karate chop of savory cheesy deliciousness. A must try in 2022. Don't forget an award-winning craft beer!
Deep Ellum, Texas
Habanero Mac N Cheese
Brick & Bones is a cozy little food and drink joint located in Deep Ellum arts district of Dallas. I discovered Brick and Bones a few years ago and fell in love with the fresh-prepared menu items. They offer some of the BEST Mac-N-Cheese in North Texas. The Habanero Mac-N-Cheese is served baked, savory, and cheesy. Topped with fresh chopped bacon, each bite offers a little heat but is loaded with flavor. If you love Mac-N-Cheese, you need to check out Brick and Bones. You can also order it TOGO! Your choice, should you make the trip.
The Colony, Texas
Chef Driven Concept
Cast Iron Crab Mac-N-Cheese
Located at Grandscapes in The Colony, Texas, Twigs is a chef-driven concept that is slinging fresh deliciousness. I discovered their fresh Skillet Crab Mac-N-Cheese early in 2021 and fell in love with the savory, cheesy flavor profile. It's prepared with fresh crab, loads of cheese, and baked to savory cheesy goodness. Each bite has the perfectly cheesy karate chop of flavor. It's simply cheesy perfection! Take a ride over to Grandscapes and enjoy Twigs – you will thank me later. Don't forget the savory and sweet fresh donut holes for dessert!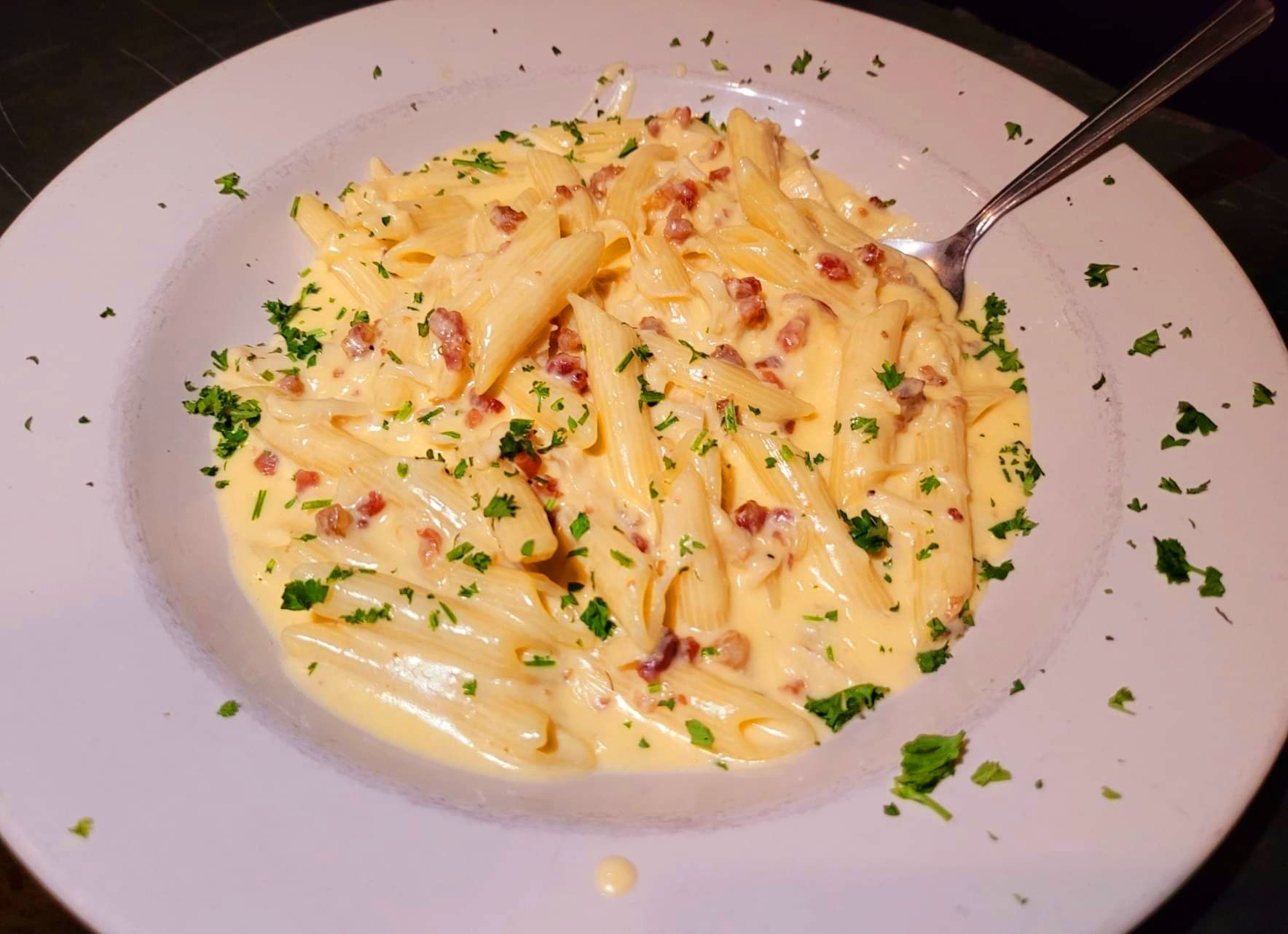 Colleyville & Addsion, Texas
Chef Driven
Fresh Mac-N-Cheese
Located in Colleyville and Addison, the Londoner is slinging some fresh-prepared, authentic English deliciousness. I fell in LOVE with the simple Mac-N-Cheese because it was served extra cheesy. Prepared with long holey pasta, loads of cheese, chopped bacon, fresh parsley and served in a Texas-size bowl. Each bite is extra cheesy and crates a flavor explosion in your mouth because the cheese gets trapped inside the long holey pasta. If you love Mac-N-Cheese head over to the Londoner and don't forget to crab an order of the fresh Fish-N-Chips!
Deep Ellum Dallas, Texas
Pitmaster Driven
Pitmaster Mac-N-Cheese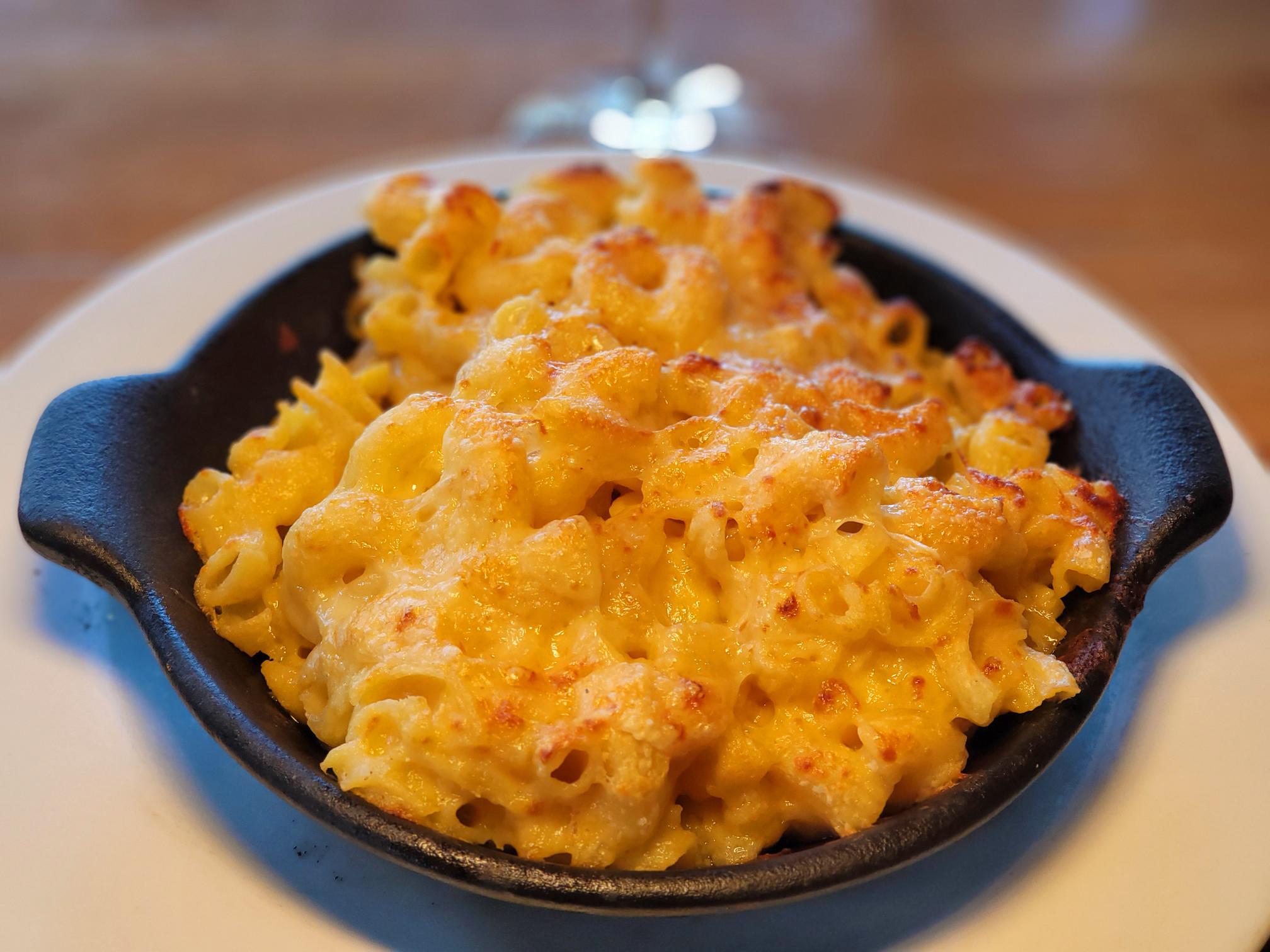 Pecan Lodge is an award-winning Texas craft barbeque restaurant located in the Deep Ellum Arts District of Dallas. They offer fresh pit master-prepared deliciousness daily. The Mac-N-Cheese is considered a side option at Pecan Lodge, but that doesn't matter because you can order however much your heart desires. Topped with bacon or brisket, it's served HF&D Hot Fresh and Delicious. Each bite is savory, cheesy deliciousness in your mouth. Don't forget some smoked fresh Texas Craft Brisket with your fresh Mac-N-Cheese.
Fort Worth & Dallas, Texas
Chef Driven
Cast Iron Skillet Mac-N-Cheese
I don't know the story behind Doc B's, but I do know they're slinging creative deliciousness all day. They have open spaces for dining rooms and wonderful outdoor patio areas. The fresh prepared cast iron skillet mac-n-cheese is served with a baked, slightly crispy outside shell with a soft savory cheesy inside. It's always served GBD Golden Brown and delicious. Don't forget a Big TEXAS Angry Meatball.
DFW Locations
Chef Driven Pizza Concept
Fresh Skillet Mac-N-Cheese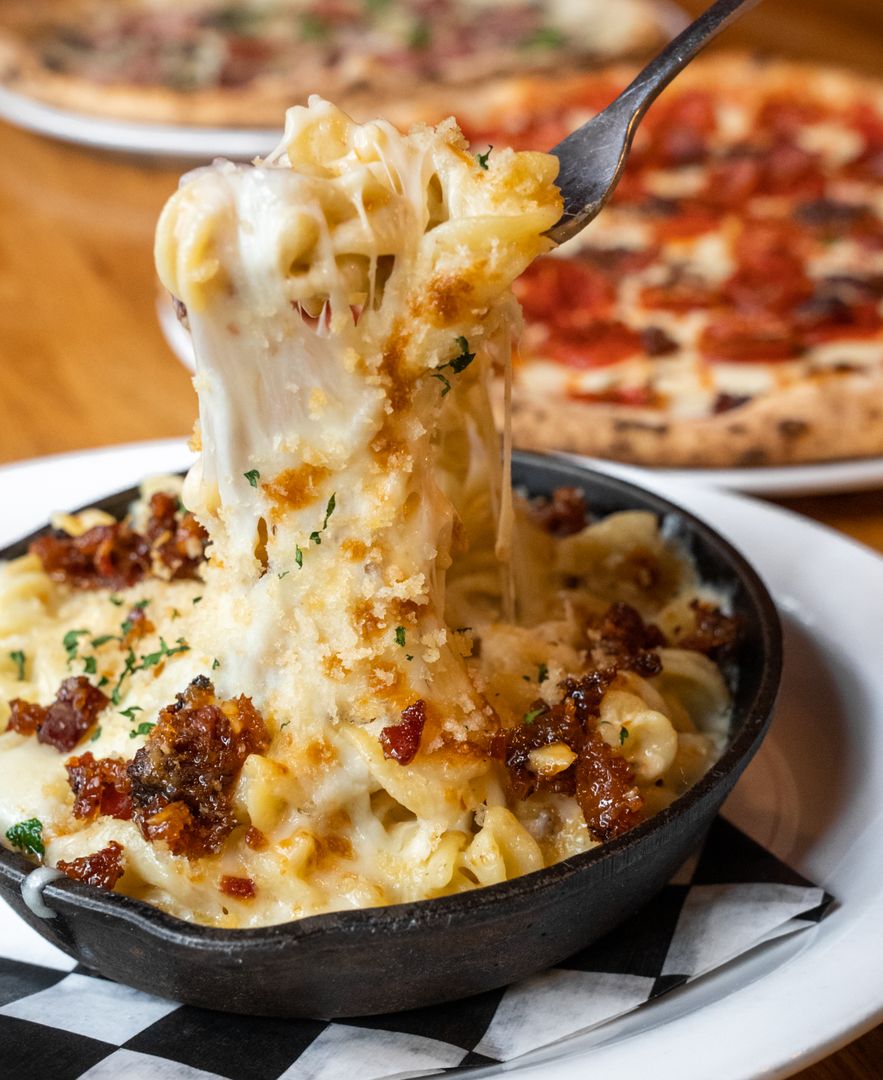 Cane Rosso offers wide open spaces slinging fresh-prepared craft Neapolitan style pizzas. They only use fresh ingredients to create deliciousness and the fresh-prepared Mac-N-Cheese is no exception. It's cheesy goodness is unforgettable. Prepared and baked in a skillet with fresh fontina cream, provolone, mozzarella, parsley, crispy garlic breadcrumbs, and you can add bacon marmalade & white truffle oil to create savory cheesy perfection. If you haven't this dish you should probably head over and chow down. Don't forget one of these Neapolitan style pizzas.
Dallas, Texas
Chef Driven Concept
Mac-N-Cheese
Palmer's offers award-winning hot chicken, sides, and craft cocktails. They have a big wide-open dining room and a great patio if you love the fresh Texas outdoor air. Their Mac-N-Cheese is considered a side item, but it's loaded with savory, cheesy deliciousness with each bite. You can always add some chunks of famous Palmer's Fried Hot Chicken to create Mac-N-Cheese perfection.
If you love fresh Mac-N-Cheese, I strongly suggest you try some of these delicious spots in North Texas. Please follow us on our social media platforms for daily delicious ideas and creative chefs. We are passionate about locating and reporting on deliciousness!
Please follow us on our social media platforms for daily deliciousness. I've been covering food, chefs and deliciousness for decades.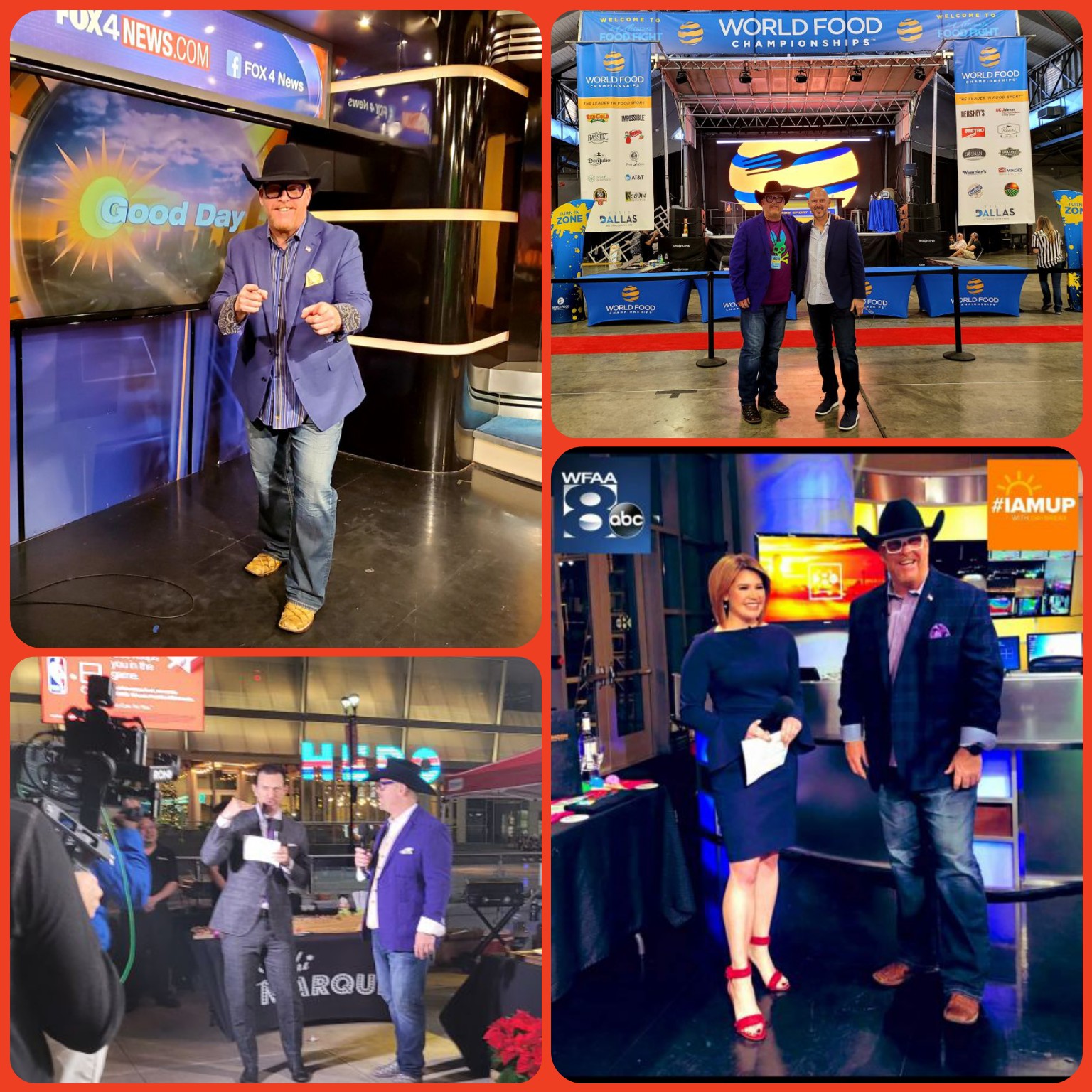 Are the suggestions above helpful?