Howdy Y'all!
Trey's Chow Down was honored to enjoy some fresh, chef-driven deliciousness at the NEW Lexy's Dallas, a hip local restaurant serving up creative American cuisine. Every dish is prepared fresh using only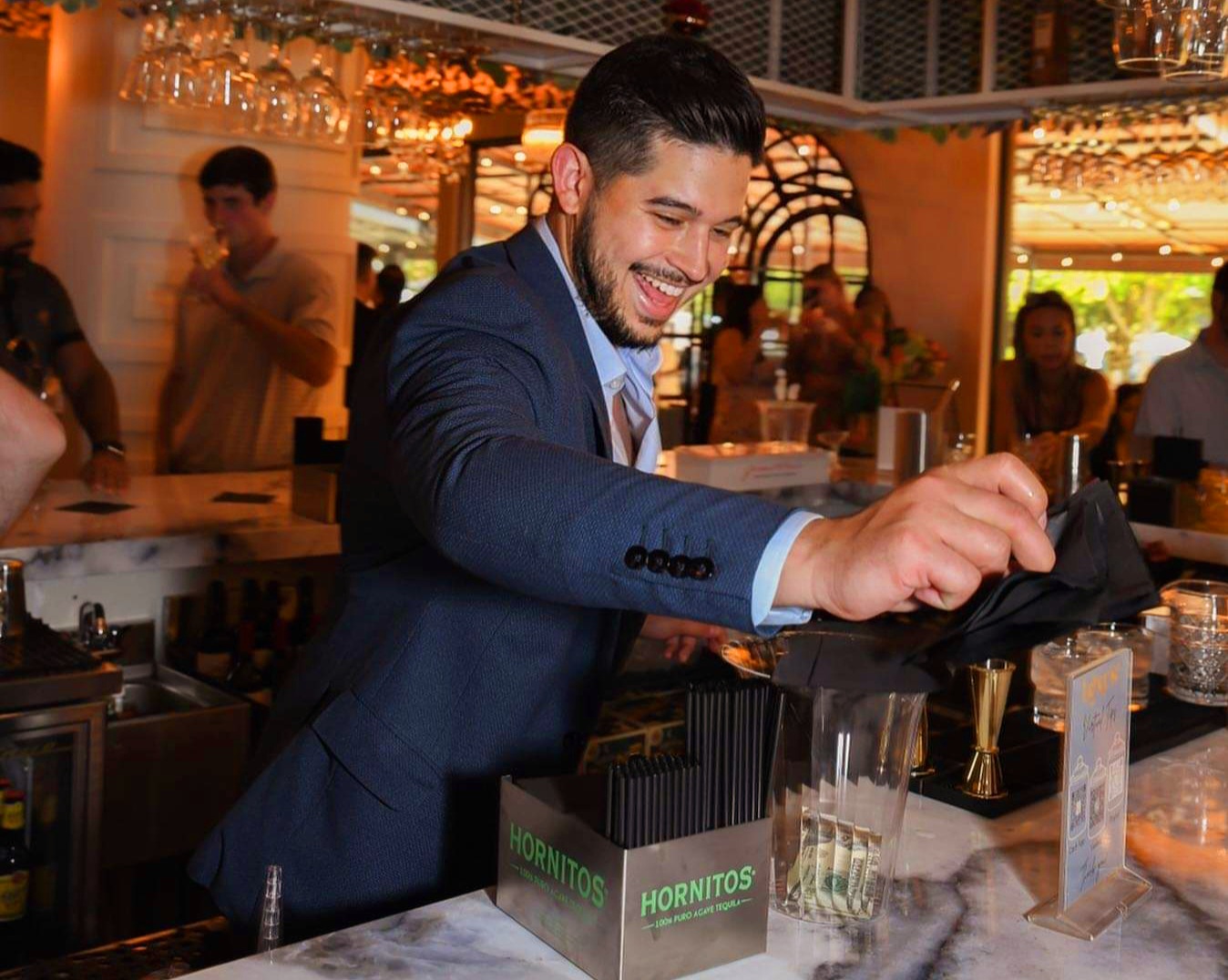 LOCALLY SOURCED vegetables and proteins from local farms and craft suppliers. Each dish is prepared by master chefs, absolutely perfect and loaded with deliciousness.
It's located in the beautiful Trinity Groves a buzzing dining district with an eclectic range of eateries in converted warehouses. Sleek hip restaurants, a down-to-earth vibrant Art Park, and a bistro serving Asian fusion fare are among the options. Nearby, contemporary art galleries showcase the works of emerging local artists. Spanning the Trinity River, the Ronald Kirk footbridge has skyline views and access to trails in the river basin below.
The restaurant is colorful and vibrant, but still cozy and beautiful. As you enter through the front doors of LEXY'S you're transported to a place of calm and coziness. You will feel relaxed and love the laid-back atmosphere. The menu is loaded with succulent flavorful meats, craft cocktails, sweets and a CHAMPAGNE VENDING MACHINE. I loved the SIZZLING WAGYU BEEF platter!! #stupiddelicious.
They offer a big variety including: Filet Mignon, Seared Tuna, Flatbreads, Salads, Fresh Wagyu Beef, Roasted Chicken, Big Phat Tomahawk Steaks, Herb-Crusted Salmon, Wines, fresh craft Cocktails, all with incredibly friendly service.
Trey's Thoughts: 
"If you love bright, beautiful, and cozy restaurants that are slinging deliciousness with big smiles and tasty craft cocktails, The new LEXY'S DALLAS is where you want to be. One of the BEST new restaurant openings of 2022. Chef Beto, along with his wife ALEXY and their team have a created an awesome world of culinary perfection and cocktail heaven!"  
LEXY'S is a new official APPROVED Trey's Chow Down Delicious Destination for all food and cocktail lovers to enjoy. Their brunch is a must see!
Hope to meet you at a table soon! Stay Hungry!
Trey ( Chow Down ) Chapman