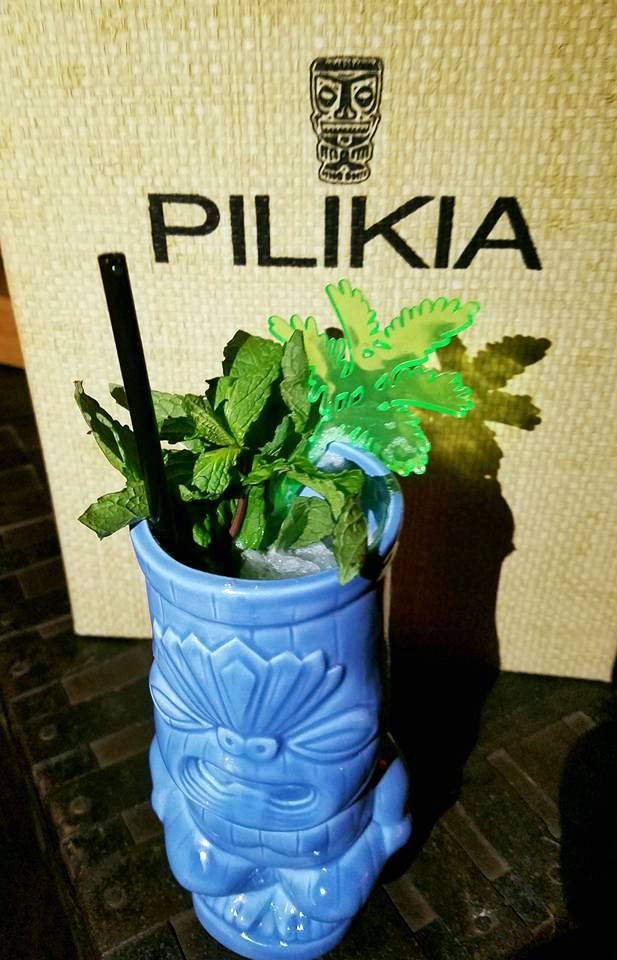 Five months ago, I was in Dallas at the Tipsy Alchemist visiting with master mixologist, Aaron Wang about a new project that has a tiki island vibe and would go by the name of "Pilikia", which means trouble. The idea behind Club Pilikia comes from the minds behind The Tipsy Alchemist, ILL Minster Pub, and Truth & Alibi. I said, "Oh heck, it's on now!" "Drink With Trey" is all over tiki-ness and island vibes.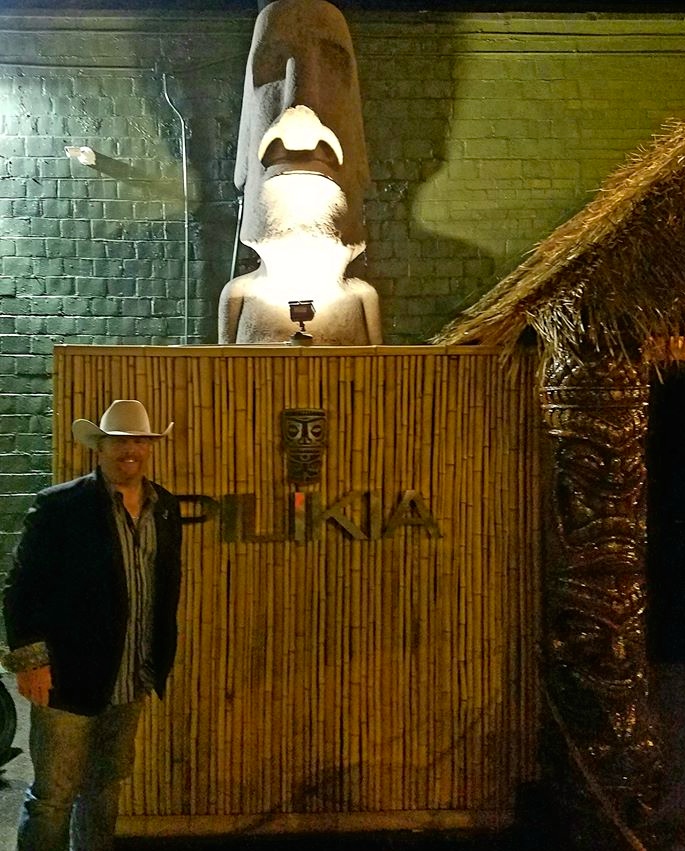 I attended the grand opening of Pilikia in Dallas, off Ross Ave. When you arrive, you don't notice much until you pull in by the side of the building, then you see it! An awesome, grand tiki entrance with amazing colors and an enormous tiki statute. You start to feel the vibe instantly and when you enter the front doors your mind immediately goes into full tilt boogie. Pilikia's interior is truly amazing, packed and decorated with tiki statues with lights all around and bright colors, colorful skulls, awesome furniture, and incredibly creative hanging lights. They even have some blowfish with lights inside them. There were fireplaces with trendy couches and cool tiki chairs all around that make you feel truly comfortable. You can tell they took a lot of time and used a lot of creativity to create this perfect tiki party experience. Just when you think you've seen it all, you order your drinks. The drinks come in super cool shark and tiki-statute glasses, tiki bowls with all kinds of bells and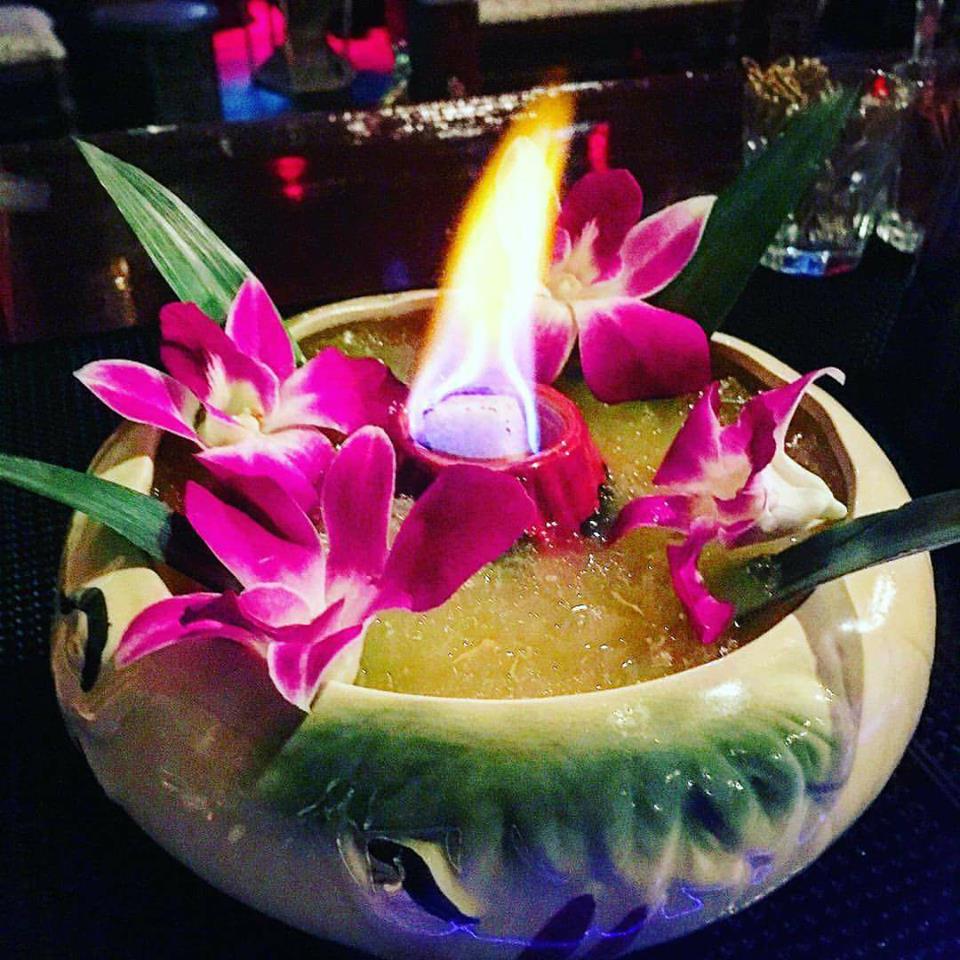 whistles. After you grab your creative craft cocktail and head outside to the Texas-size patio, again you're impressed with all the work put into the atmosphere. The cocktails taste so good, they taste like MORE because all you want is MORE!
Pilikia, in my opinion, is one of the best new concept bars to open in DFW for 2017. Incredible service, awesome vibes, deliciously creative and colorful cocktails. It's going to be hard to find a more exciting club with such an upbeat vibe like Club Pilikia.
Check it out today, don't care where you live in the DFW area- make the drive and have some fun!
Thanks and God Bless
Trey Chapman
Please see all the photos at www.Treyschowdown.com/pilikia-club-opening/