Kansas City Burger History!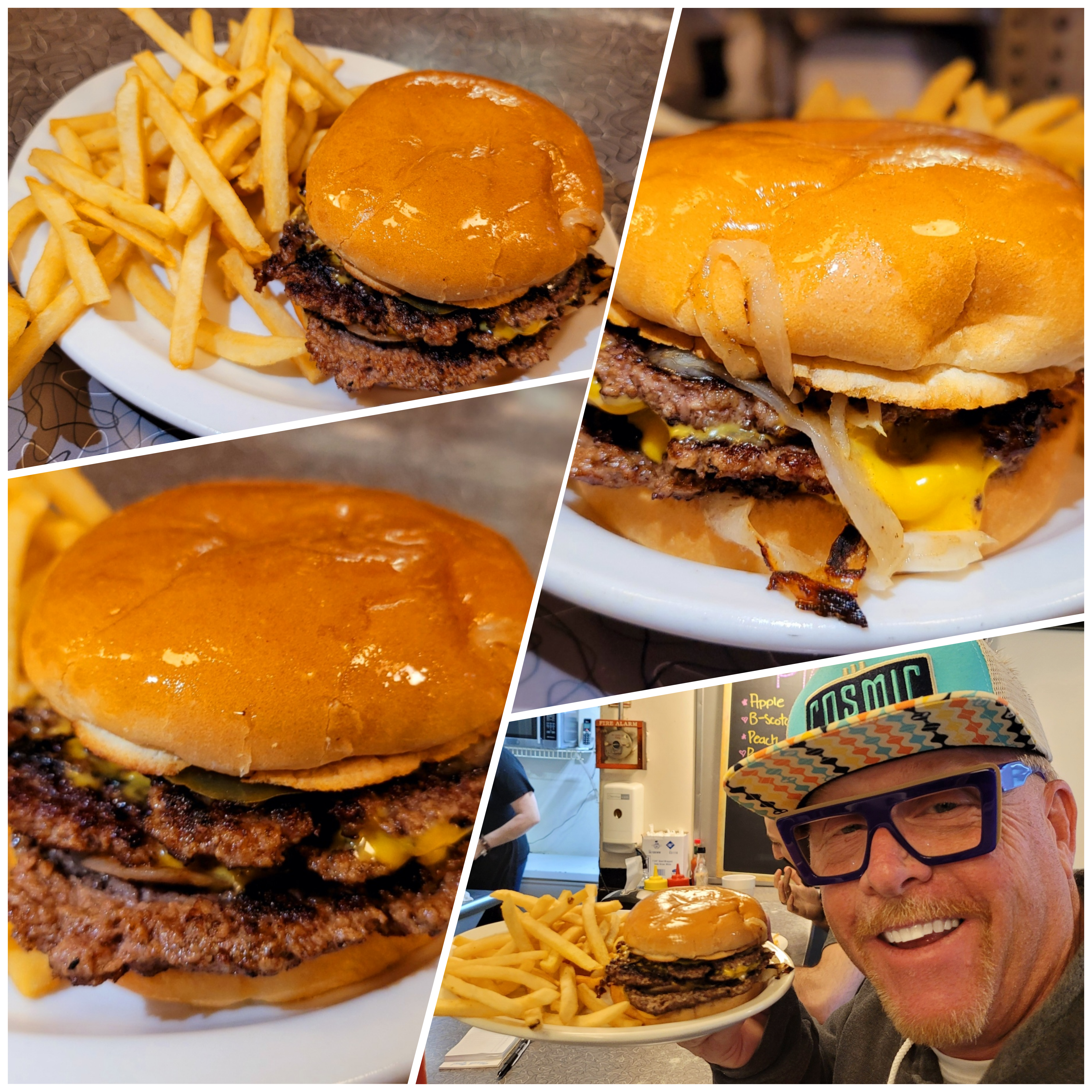 Trey's Chow Down on our MEETS, EATS and SWEETS Tour Road Trip'in the USA for deliciousness. Today we're in Kansas City MO for some OLD SCHOOL smash burger perfection. It all began in 1937 when Town Topic Hamburgers opened for business with a very small, cozy building that's still in use today.
In Kansas City, a little white diner named Town Topic Hamburgers opened unceremoniously on 24th and Broadway and began selling hamburgers for 5 cents each. It was opened by Claude Sparks, who at the end of his first day pocketed a whopping $21.00. It's more than 75 years later and Town Topic is still selling hamburgers by the bagful. They still cook them the same way, with grilled onions and a steamed bun. They also have the same full breakfast line they've always had, and it's all cooked fresh to order. In fact, the downtown diners haven't changed a whole lot since the early days.
I really enjoyed this restaurant because it's cozy, with an old school feel you notice right when you pull up. I watched folks standing around outside, waiting for chance to grab a seat and enjoy old school perfection. We were among the group, patiently waiting for our chance at one of those TOWN TOPIC SMASH BURGERS.
The service is incredible, and the atmosphere was wonderful! It felt old school, like I was transported back to the 50's. I could hear, see, and smell the burgers sizzling on the grill. When I got my burger and took my first bite, I was in burger HEAVEN. The burger was so juicy it was running down my chin as I inhaled my burger. The smash burgers are flavor loaded with melted, gooey cheese and plenty of grilled onions to create an unforgettable burger.  These are the kind of burgers that are so delicious you have naughty burger dreams about – absolute burger perfection!
If you're in the Kansas City area, or just passing through, you need to make that trip to Town Topic and chow down on some pure smash burger perfection.
Please FOLLOW Trey Chow Down on our SOCIAL MEDIA platforms for all our " Delicious Destinations " around the USA.
Trey (Chow Down) Chapman