Good day folks,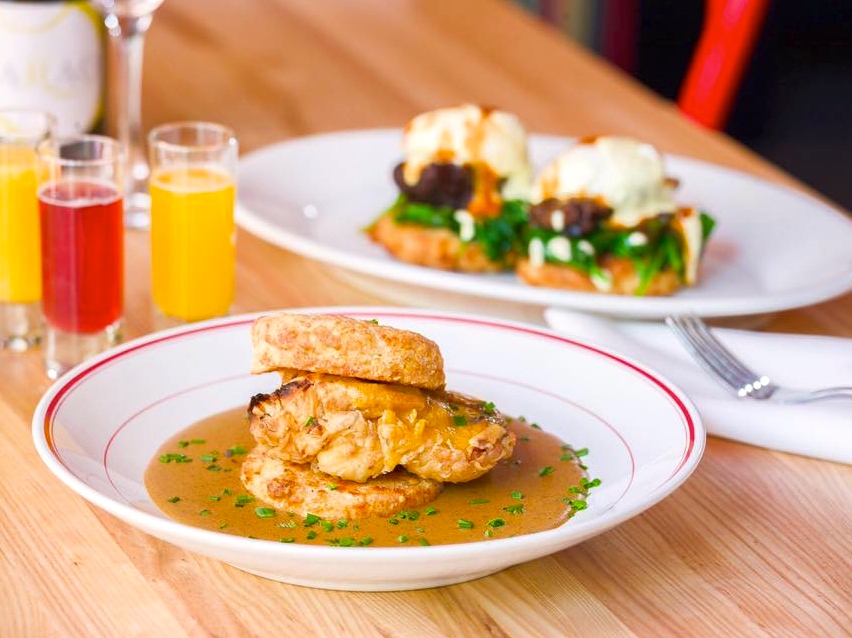 One of my favorite things in this world is eating biscuits. Any type of biscuits, in any dish, in any form! I've been pondering on the idea of writing a story on biscuits because they are so delicious. After TWO whole years of research, I finally decided to let all my fellow foodies know where the best biscuits are located. I waited for TWO years because new eateries kept opening. Here we go everyone hop on the biscuit train!
Dictionary.com defines biscuits as…Any of various hard or crisp dry baked products: such as
(1) British : cracker (2) British : cookie
b : a small quick bread made from dough that has been rolled out and cut or dropped from a spoon. They're just so much more than this.
When I read this, I laughed and thought we need to have a good ol' Texas version of a definition for what biscuit means. So here it is…
Trey's Chow Down defines biscuit as: a delicious lil flour-based treat cooked until golden brown perfection. It is fluffy, flaky, soft and should be covered with gravy or slathered in butter and jelly. It can be used for a sandwich, breakfast, or brunch treat.
I've been looking all over DFW for the best of the best biscuits. I've found some really delicious ones along with spreads to top them with. I hope you enjoy these lil bites of goodness as much as I enjoyed eating them. Head over to any of these places and let me know what you think! Be sure and tell 'em who sent you!
Fixe Southern House:
Shops at Clearfork in Fort Worth, Texas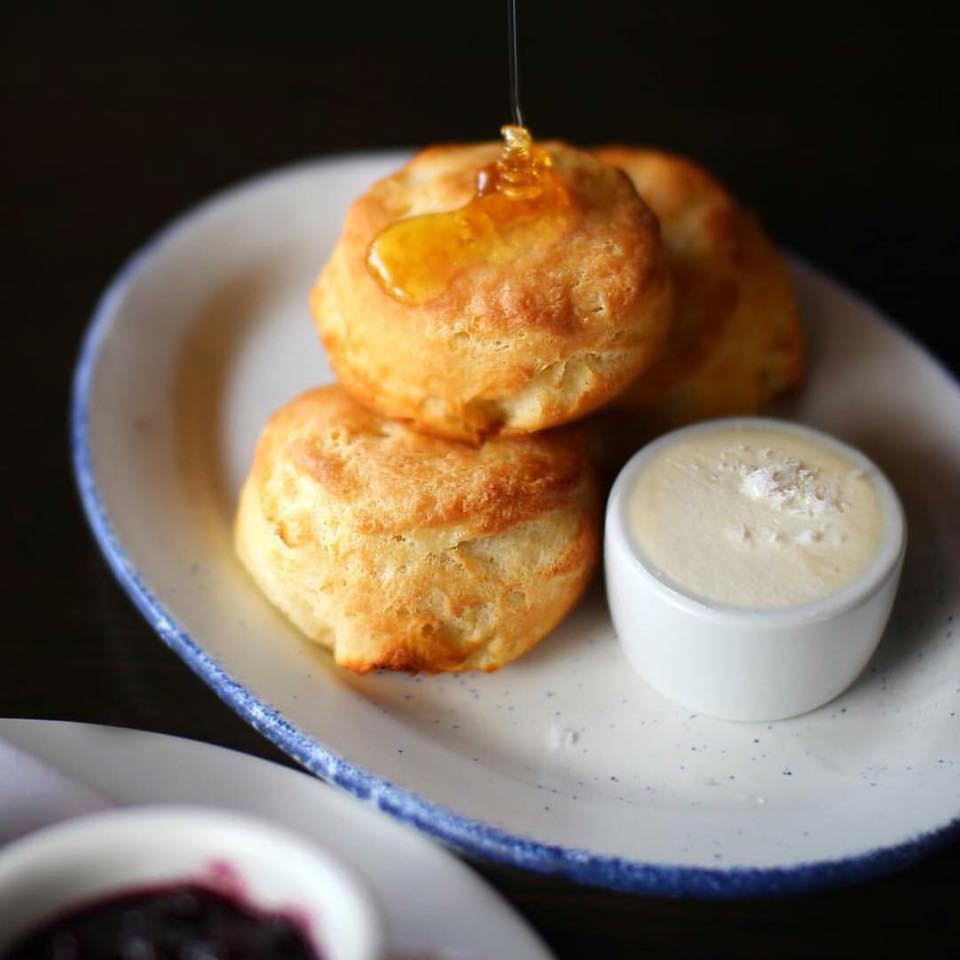 This restaurant is originally based in Austin, Texas. Fixe Southern House celebrates the soul of the south with original Texan foods and sides with a special culinary twist. They have what I consider to be a perfect biscuit. They're soft, flaky, light, golden brown exterior and simply delicious. They have various house prepared spreads you can smother on them and chow down.
Chicken Scratch
Pitman Street in Dallas, Texas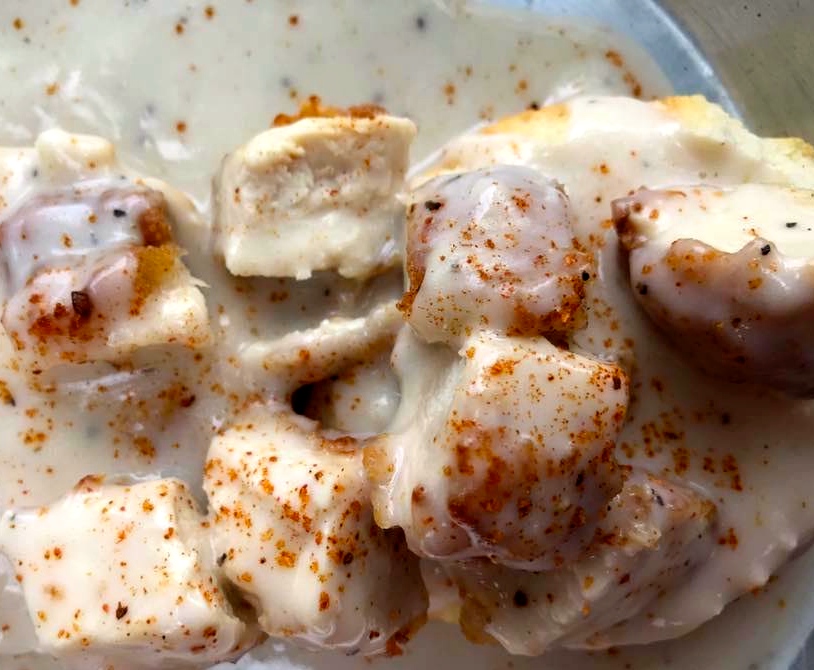 This is a fantastic little hideaway in the middle of a small industrial area in Dallas. The place is surrounded by trees, its family friendly and has very cozy atmosphere. You'll feel like you're dinning at a picnic or someone's back yard. The menu is chef-driven and only uses farm fresh ingredients. They offer the "Butter Milk Biscuits and Gravy" which is packed with flavor, but when you add some fried chicken to this dish… Boy, it sends your taste buds literally to the flavor carnival. They also offer various biscuit chicken sandwiches that are all amazing and creative. Any of them are so delicious you will order an extra order for take out!
Montgomery Street Cafe:
Montgomery Street in Fort Worth , Texas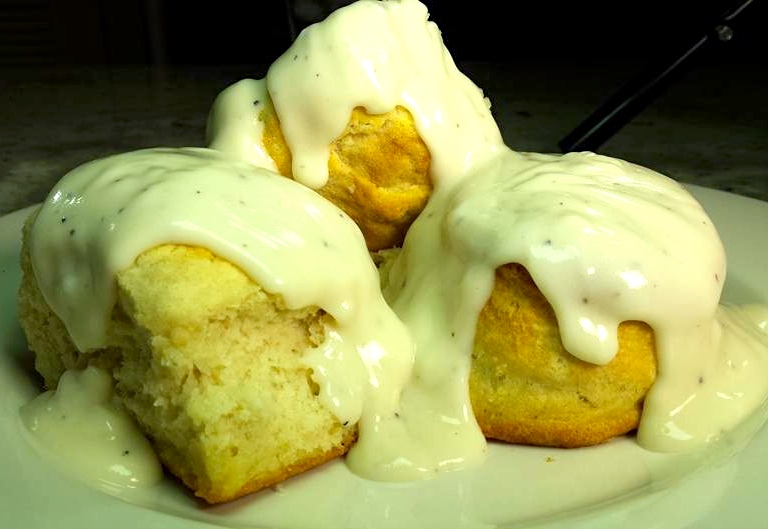 This is one of the oldest cafes in the Fort Worth area. It's super cozy with real old school diner feel. They have decades of experience in perfecting their home-style southern cooking dishes. All of which are prepared fresh when you order. Their biscuits are BIG, fluffy, flaky and delicious. They specialize in biscuits and gravy, which is insanely good for the soul. I've been eating this dish for decades and I can never get enough from Montgomery Street Cafe.
Rapscallion Restaurant:
Greenville Ave in Dallas, Texas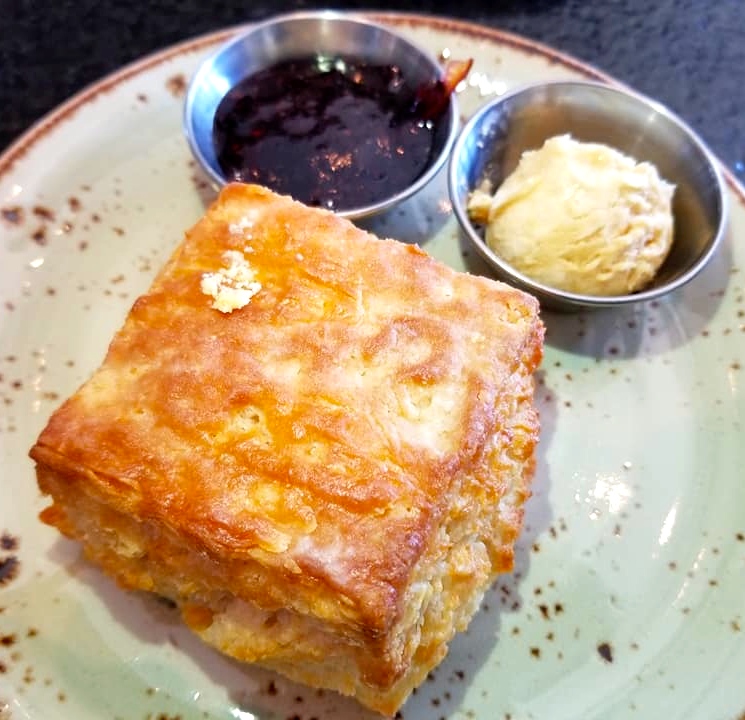 Rapscallion is a chef-driven concept by Chef Nathan Tate. They have a fantastic creative menu with items that are filled with layers of flavor. There are three ways to enjoy the golden brown fat biscuits from Rapscallion. You can order just the biscuit "Solo", which comes with jelly and house prepared sorghum butter. Just the solo biscuit is super delish but when you add the sorghum butter it sends your taste buds into hyper-goodness. You can also order "The Spicy Biscuit", which comes with a fried chicken breast, layered with a house sauce that has a hint of heat and lots of flavor. Love this amazing dish. You can also just have "Biscuits and Gravy", and it is so tasty you'll want to sop the gravy up with your fingers.
Bite My Biscuit Food Truck
On the move in Fort Worth, Texas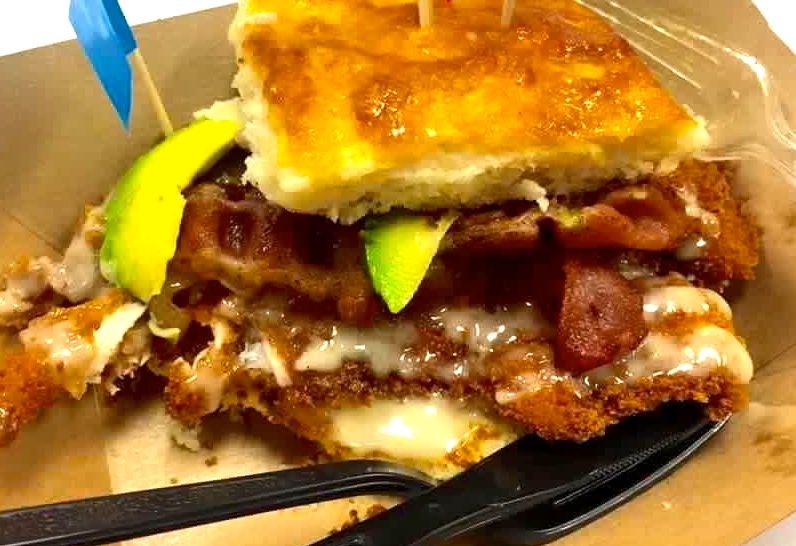 What can I say about Bite My Biscuit that hasn't already been said over and over again? They've won many awards, slayed food truck championships and the food truck nationals not to mention they have earned the hearts of customers time and time again. The biscuit dishes they offer are always prepared with fresh ingredients in their truck. They are creative, loaded with flavors, and full of deliciousness. I've eaten several of their biscuits but I enjoy the "G PORK BISCUIT". It's a buttered biscuit, with brown sugar pulled pork, and scratch-made buttermilk slaw. Also the "CLUCK'N RANCH" BISCUIT, which is a buttered biscuit, fried chicken thigh, smoked Gouda, bacon, freshly made truck ranch. Find this truck and go CHOW DOWN. (A Must for biscuits LOVERS)
Horseshoe Hill Cafe
Stock Yards in Fort Worth, Texas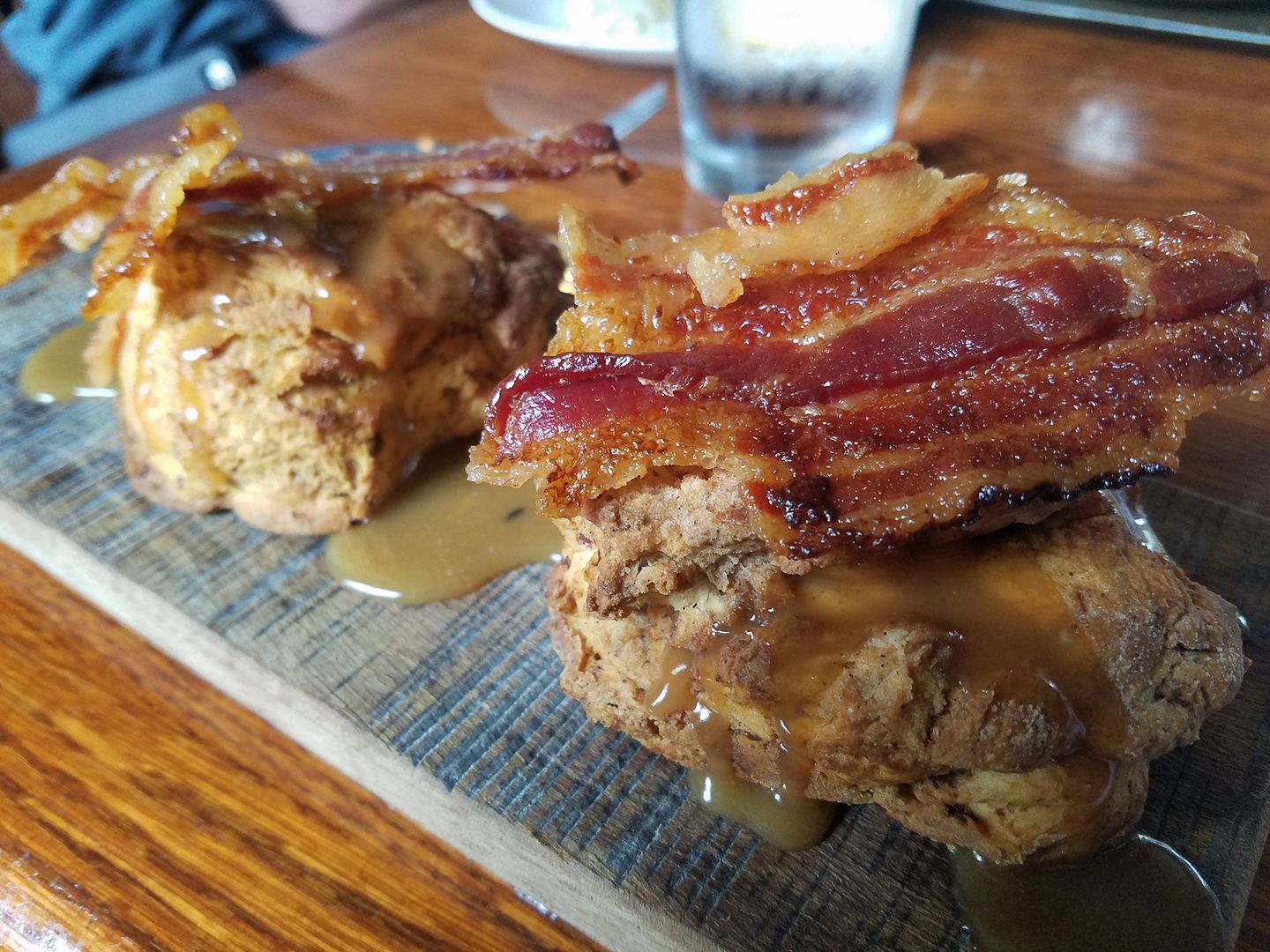 Here is a cozy little cafe inspired by cowboy cooking, created by celebrity chef Grady Spears. He has been creating deliciousness for decades. It doesn't matter if you're eating at Horseshoe Hill, or one of his cowboy cookouts catered by him, the food is always fresh and delicious. You can order the "Biscuits Butter and Jam", then you will understand why I love this restaurant. Chef Grady makes amazing cowboy biscuits. Look for Grady's new location serving creative biscuit dishes in the NEW Crockett Street Food Hall opening this year right off 7th Street.
Little Red Wasp
Downtown in Fort Worth, Texas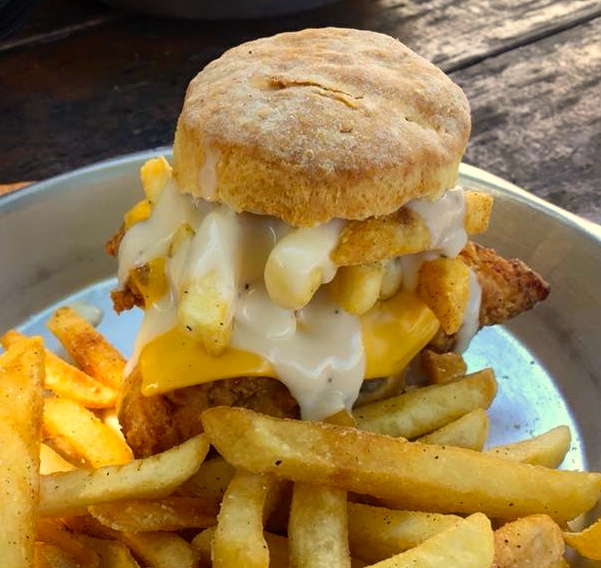 "The Wasp" is what I like to call this wonderful little chef-driven cow town bistro. Chef Blaine Staniford always serves up flavorful and creative dishes. When Adam and Blaine opened the Little Red Wasp, I knew it was going to be a hit. I have a deep passion for everything Chef Blaine creates and the flavor profiles he produces. I gotta tell you, the "Chicken and Biscuits" dish at the Wasp is truly one of favorites. A big golden brown biscuit filled with a house battered fried chicken breast and topped with delicious gravy. It's served in a bowl so you can slurp up all the extra sauce and gravy from this delicious dish.
**Opening this SUMMER 2018**
The Biscuit Bar
The Board Walk in Plano, Texas
Expect BIG things from Biscuit Bar. The Biscuit Bar's first location will open in this 2018 at The Boardwalk in Granite Park in Plano. We look forward to hearing your family's story over a fresh batch of biscuits! We've tried them and they are awesome!
​
​Thanks again for putting your trust in us for your foodie needs. We now reach over 100,000 a month with website visits and social media post.