Hershey's changes it's chocolate bar redesign after 125 years for the texting generation!
Can you believe this? I can't, not at all!
For 125 years Hershey's has been serving America with delicious chocolate treats. In this ever changing society we reside in they are leaving the Hershey's comfort zone of old and entering a new EMOJI ZONE. All my life I've loved Hershey's chocolate bars I can't believe their leaving the comforting stability of a classic milk-chocolate bar for a new emoji design? In this ever changing world I'm not shocked Hershey's is introducing a new design by adding emojis, the chocolate company's new bar does have an edgy version but, I'm sure it will be extremely popular I'll let you deciede.
I love the NEW emoji change I was just shocked about the change after 125 years of the same Hershey's Bar.
The new emoji chocolate bars, which will be available for a limited time starting this summer, will feature 25 of "the most popular emojis" engraved in the bar's squares. "In today's text savvy world, many conversations start (and end) with an emoji,"
I'm sure most of us can't wait until this summer when we can GRAB one of these NEW AGE Chocolate Bars from Hershey's!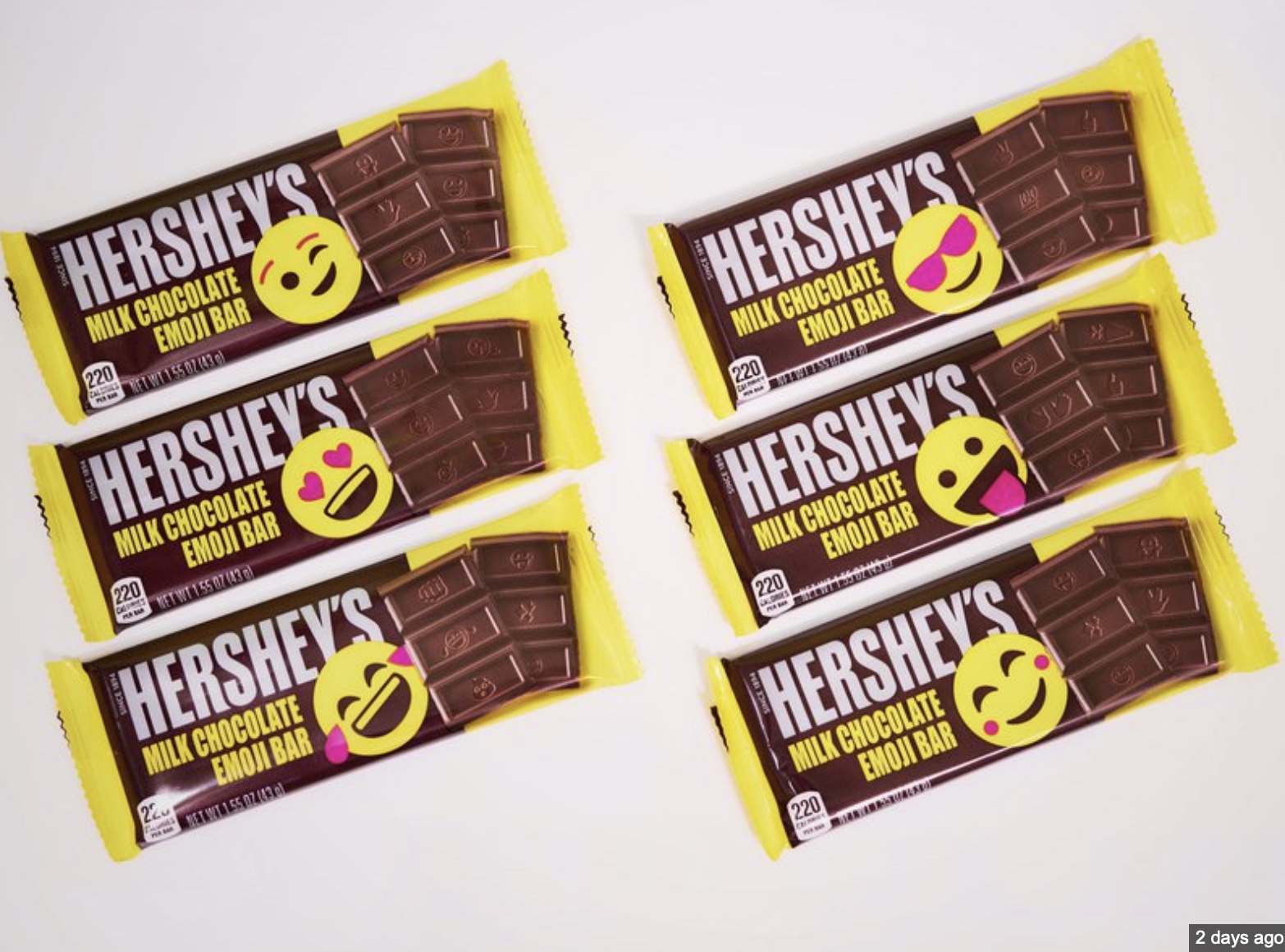 Photo Credits: Hershey's Brands some info from People Inc. and Hershey's