Howdy, Y'all!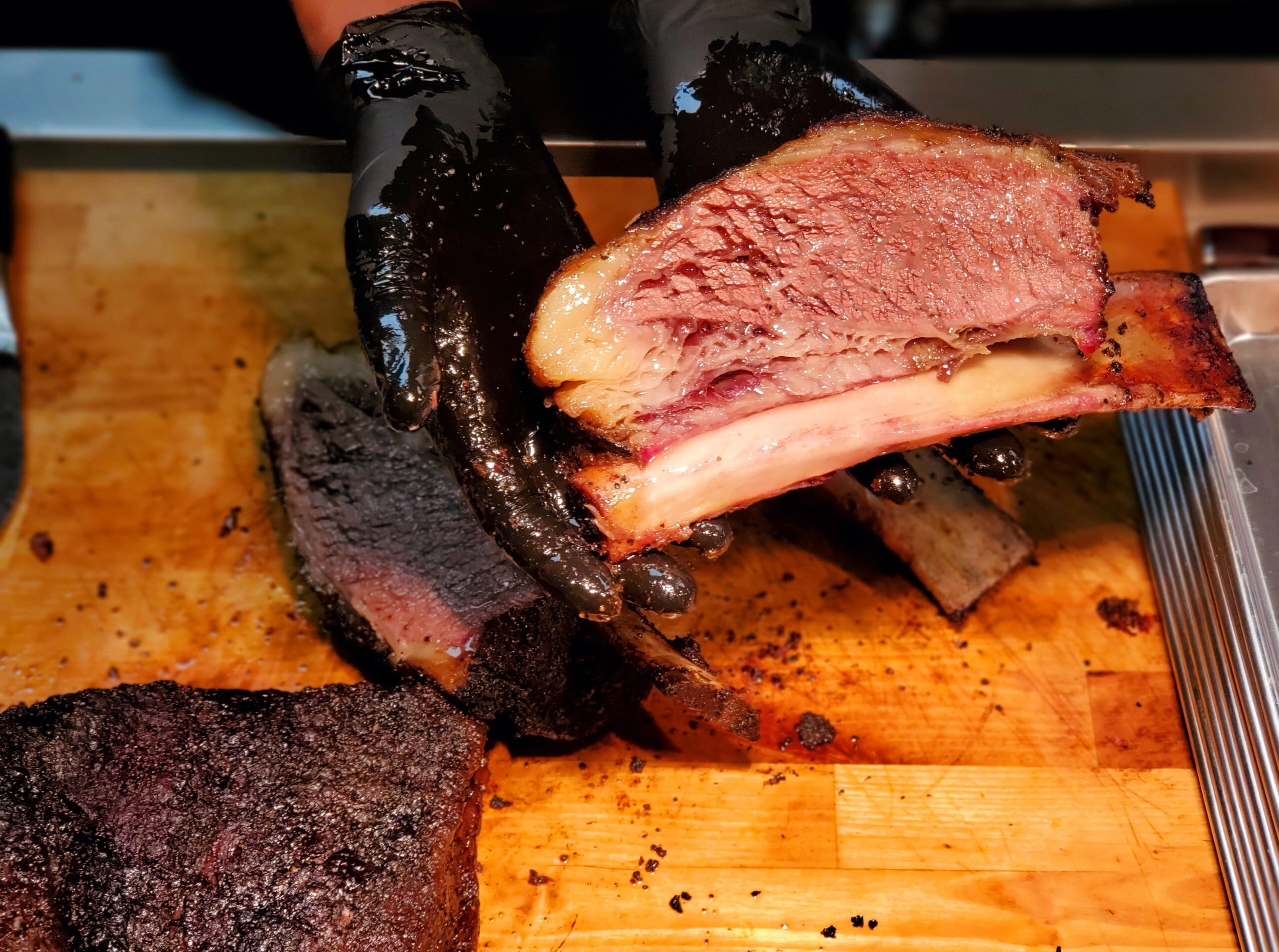 If you ask the team at OAK'D BBQ who they are and what they serve, they'll tell you:
We're located in Dallas' Old Town Shopping Center, where we proudly serve hand-crafted Texas BBQ. Our brisket is an art form of its own, infused with the vanilla-tinged flavor of Texas Post OAK smoke and cradled in a peppery bark. 
Our brisket isn't the only thing that's unbelievable here – we take pride in each item on our chef-driven menu. Everything from our scratch kitchen is locally and regionally sourced; flavored just right, no matter what's in season. From the wide variety of perfectly smoked meats to our gourmet sides and OAK'D Bake Shop, with homemade ice cream, biscuits, and other sweet treats, there's something for everyone here at OAK'D. 
We take pride in our partnerships with local Texas ranchers and farmers to ensure you enjoy the highest quality BBQ available in The Lone Star State. Our Wagyu Brisket comes directly from Rosewood Ranch and our Prime Beef is 100% Texas Black Angus.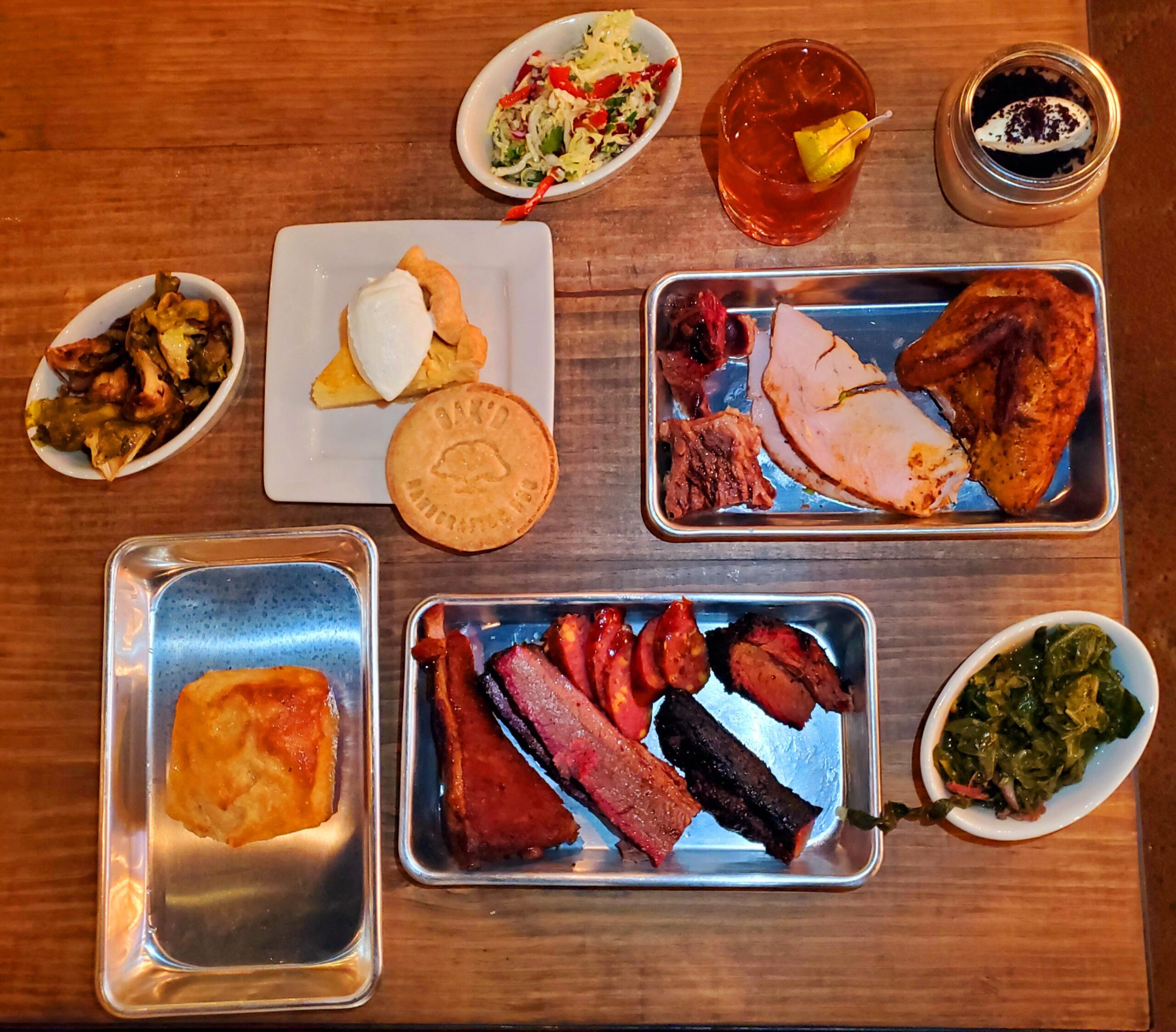 When I took my first bite I said:" WOW!" Hand-crafted Central Texas-Style Barbecue has landed in Dallas. When you think of a NEW barbecue restaurant opening in Dallas, most folks might think, " Another barbecue restaurant opening, during these crazy times?" However, once you experience the passion and creativity they've unleashed to create this NEW restaurant venture, it will all make sense. I think they should change the name to "Delicious-Ville" because that is all I found at OAK'D: a big beautiful restaurant loaded with freaking deliciousness.
OAK'D founder and partner Clint Norton has deep roots in Austin's legendary County Line BBQ restaurants, and he's also been in the real estate and development business in Dallas for decades. He wanted to create a Dallas destination where one could find delicious pit master hand-crafted BBQ, craft cocktails, pastry chef-driven sweets, baked goods, and farm-fresh salads. Take a creative, delicious menu and combine it with LIVE music. What do you have? Welcome to OAK'D Handcrafted BBQ in Dallas!
As usual, Jana joined me for another chow down review. I enjoy bringing her with me because she's always honest -sometimes brutally so. She gives me a woman's perceptive and is another person I can rely on with an honest opinion about what we're trying.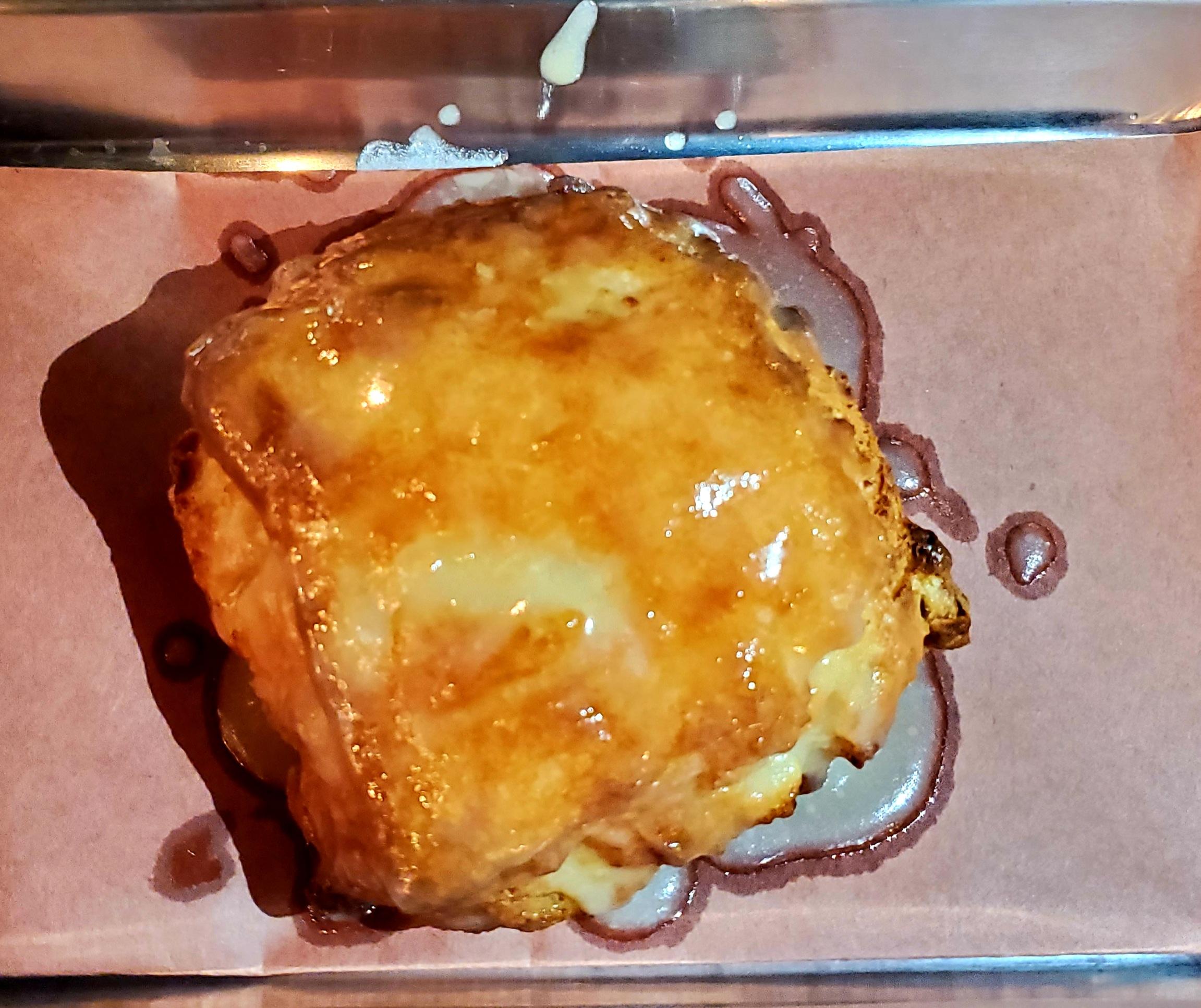 We gathered three trays of BBQ, baked goods, sweets, and some of those OAK'D Texas-size biscuits. The Brisket was juicy and Bark-O-Licious, pure Central Texas perfection! The sausage was flavorful, creative, and on point. The pulled pork and turkey were loaded with a wonderful smoky flavor. We were impressed with the variety of meats.
After I finished shoving BBQ in my mouth, I bit into one of those buttery flavor-loaded biscuits and WOW what a surprise! The biscuit was stupid delicious and I couldn't wait for Jana to try it because I know how much she loves biscuits. I was watching her take a bite of the biscuit, hoping to catch her expression. After her first bite, she didn't say a word… I kept staring at her as she took her second bite, waiting for her to say something – anything about the biscuit. She finally looked at me and said,  "OMG Trey this is ridiculous! I mean stupid GOOD!" as she demanded I get her another one.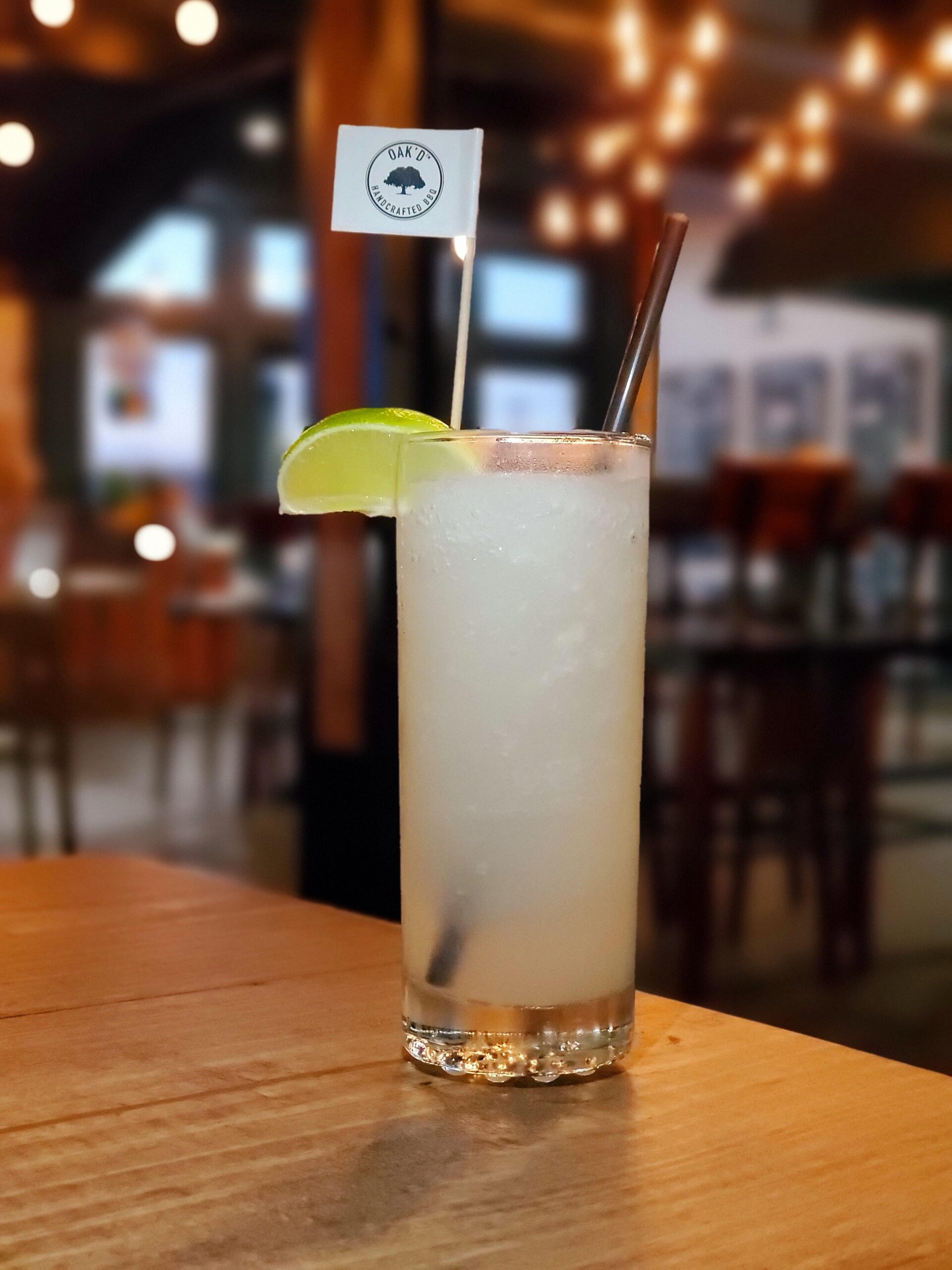 Have you ever had a biscuit so good that it talks back to you? One that has so much buttery flavor goodness that you can't believe how good it tastes?  This biscuit was R.I.D.I.C.U.I.O.U.S.!!! Let me say it again so it's CLEAR – It was #RidiculouslyDelicious
All I can say is: " OAK'D is an amazing calibration between Texas hand-crafted Central Texas-style BBQ, creative culinary dishes, amazing award-winning pastry treats, live music and tasty craft cocktails. It is a truly creative concept that will be a delicious dining destination for everyone to enjoy! "  
Stay tuned and watch Trey's Chow Down and Drink With Trey for more information on local deliciousness and tasty craft cocktails.
Trey ( Chow Down Chapman