Trey's Cowtown Burger Showdown 2022
Held at the River Ranch Stockyards, we were proud to present the First Annual Cowtown Burger Showdown to find out who creates the BEST burger in North Texas. We had Old School Burgers, Smash Burgers, Craft Burgers, and more! At the Cowtown Burger Showdown it was all about the BURGER deliciousness and the creative chefs who were slinging them. Burger slingers from ALL OVER Texas came to throw down for the showdown and it was truly an unbelievable day of burgers, fun, and wild cards. It was a family-friendly event and we had over 3,500 burger-loving folks attend to enjoy the festivities. A portion of the proceeds from this event went to benefit the Brotherhood for the Fallen, a Texas-based 501(c)3 nonprofit organization dedicated to responding to the families of officers who have been killed in the line of duty.
We can't wait to bring you the NEXT Cowtown Burger Showdown in the spring of 2023. Stay tuned and please enjoy some delicious TEXAS burgers!
THANKS to the
 WINNER
 and 
PITMASTER
Dayne Weaver
 of 
Dayne's Craft BBQ
 in Fort Worth, Texas. Dayne and Ashley have some of the BEST BBQ in TEXAS and now they have the BEST BURGER, too!
Dayne's Craft BBQ
9840 Camp Bowie West Blvd
Website For Dayne's https://daynescraftbarbecue.com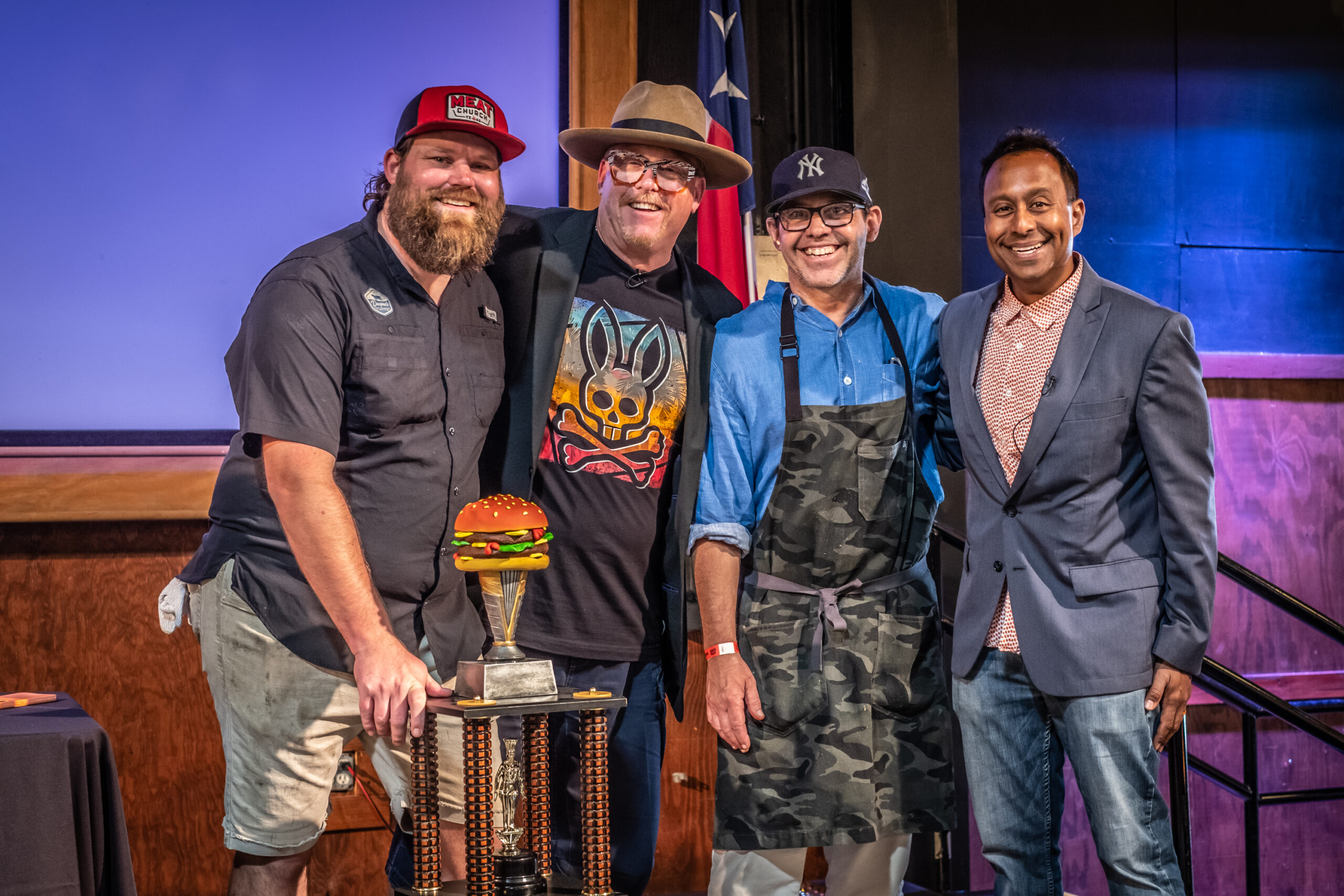 Please see some of the photos from event!