Howdy BBQ Lovers!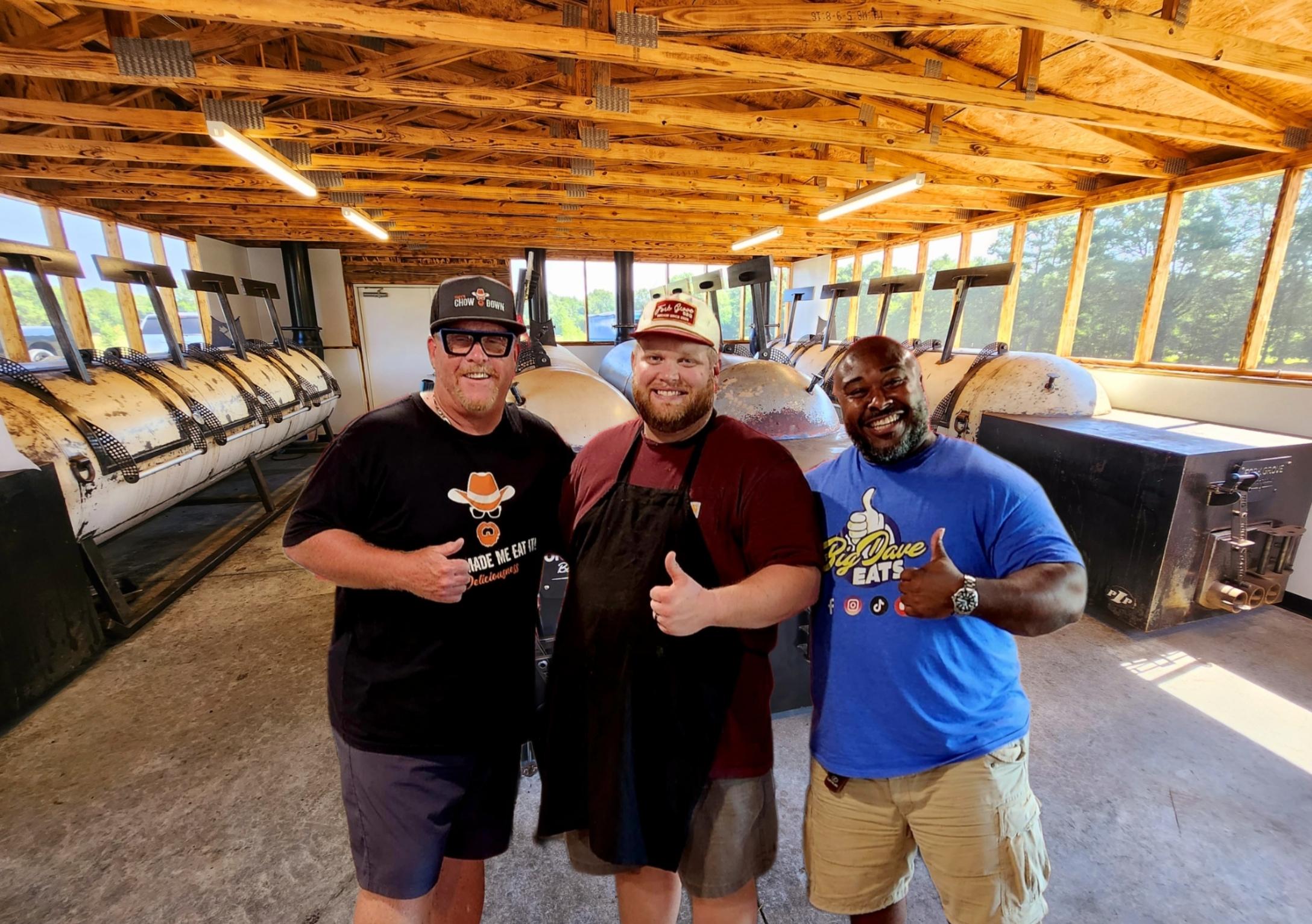 Are you looking for a truly unique barbecue experience in South Carolina that offers a Karate Chop of flavor with each bite? Well we found it!
Trey's Chow Down is road trip'in the USA for deliciousness and today we're in Anderson, South Carolina to meet with chef and pitmaster Dylan Cooke, the mastermind behind the amazing Fork Grove barbecue venture. We made the trip because we heard he had some of the BEST BBQ in South Carolina, and we just had to find out!
As we pulled in the front gates and headed down the tree lined drive I had a feeling this was going to be an incredible experience. The beautifully manicured property and stunning views of Fork Grove Barbecue and the amazing pitroom were blissful. I could smell the aromas of smoke, barbecue and deliciousness lofting in the air. As we started walking towards the front door my barbecue senses went into full tilt boogie. I was ready to CHOW DOWN!
The story goes something like this. Dylan was Born and raised in South Carolina and his journey to barbecue perfection started at the age of 15. He worked at a restaurant owned by a buddy and they only worked on Saturdays, because barbecue was typically a Saturday only or weekend thang. Dylan was consumed by his love of barbecue and his passion went crazy from there.
It didn't take us long to fall in love with Dylan's amazing BBQ and soulful sides. From the first bite to the last it was a trip straight to Deliciousville. In case you need directions, DELICIOUSVILLE is one stop past FLAVORTOWN because it's simply CAN NOT GET ANY BETTER. Dylan's passion and precise culinary execution has achieved a full, and well-rounded menu. We were not only impressed by the food, but also Dylan's passion and love for the culinary arts.
Featured Fork Grove Deliciousness we enjoyed and I highly recommend that you try every one of these!
Fresh Soulful Fixins:  
Barbecue Beans – Tasty and Flavorful!
Cheesy bacon hashbrowns – Sinfully Delicious! 
Mexican Street corn salad – Layered Favors! 
Sweet/tangy slaw – Slaw Perfection! 
Sweet Potato Crunch – Savory Crunchy Deliciousness! 
Gouda Mac&Cheese – Cheesy Flavor Explosion! 
Fresh Wood-Fired BBQ Deliciousness: 
Brisket – Bark-O-Licious Perfection! 
Pulled pork – Succulent & flavorful! 
Pork Ribs – Tender Pork Deliciousness! 
Turkey – Juicy & flavorful! 
Bacon Burnt Ends – A Karate Chop of flavor! 
Jalapeno Cheddar Links – Cheesy, Heat Spicy!
They way I see it, Fork Grove Barbecue is the NEW HOT SPOT in South Carolina for your barbecue ADDICTION. They're a new officially approved Trey's Chow Down delicious destination for any food lover to enjoy. A MUST VISIT! 
Fork Grove Barbecue – 1721 SC-187, Anderson, South Carolina 29626 
Stay hungry my friends and follow our social media for deliciousness coast to coast.
Trey (Chow Down) Chapman