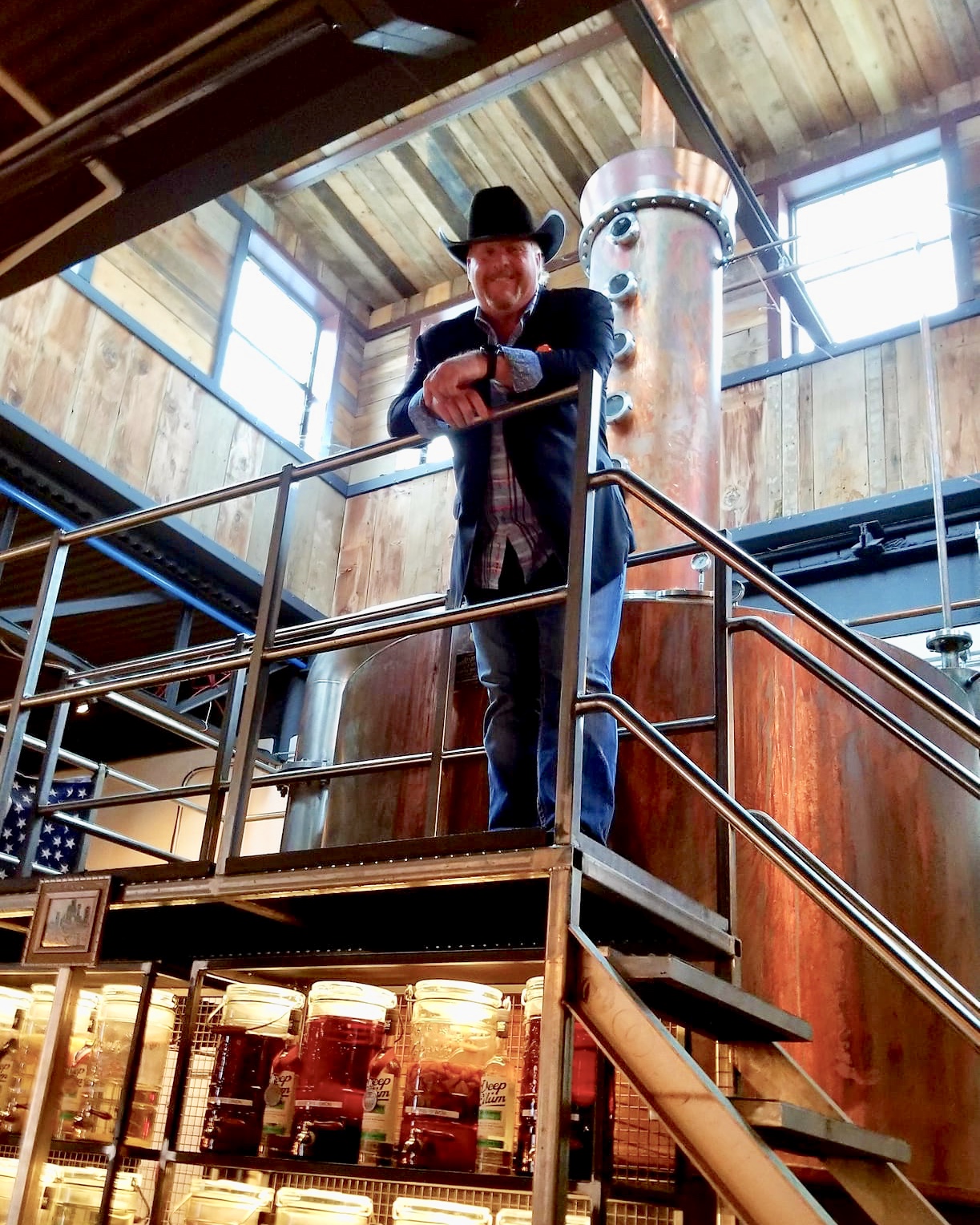 If you are one of the three million folks we reach every month then you know about what we've accomplished at Trey's Chow Down Brands. The last seven years has been a wild ride and we are gaining ground every day.
One of my favorite things to do is grab a glass of whiskey, vodka, or any craft spirit, while I sip and socialize with friends. Five years ago one of my followers suggested I create a drinking side to Trey's Chow Down because they loved following my travels and or nightly debauchery.
Three years ago we introduced the "Drink With Trey" side of our business and it's been so rewarding. It's a bit more raw, edgy, and crazy at times but a lot of fun! 
We visit restaurants, distilleries, dinner clubs, bars, night clubs, event centers, and socializing events to locate some of the best spirits, food, and fun for all to enjoy.
The distillery business has changed so much that I decided a year ago to evaluate and locate some of the best spirits and distilleries in North Texas.
Back in the day when someone heard the word distillery what you thought of was a big place that produced spirits. A place where liquor is manufactured. It was generally known as a big factory where they created, produced, bottled, and shipped out tasty spirits. We're talking vodka, whiskey, gin, bourbon, and any other spirit that one might enjoy. The distilleries used to be off the beaten path kind of hidden. Most of them were extremely large and not only needed lots of room but couldn't be in the middle of the city or didn't want to be. They were all about business, production, and shipping.
As most of you know those days are long gone in Texas. If you didn't know this, then you're either living under a rock, locked in prison, or live so far out in the country that this doesn't matter to you anyway.
Craft distilleries have become a large part of the overall drinking experience. They have evolved into a perfect destination of exciting entertainment.
They offer educational tours, live entertainment, cocktail parties, gift shops, food, and plenty of craft cocktails to be enjoyed by everyone. The *NEW* generation craft distilleries work diligently at creating the perfect atmosphere for enjoying a cocktail and socializing with folks.
Drinking has become much more than just ripping a top off a bottle, taking a shot of something, or using a mixer to wash it down. People desire better experiences nowadays and long for the perfect destination to make that special occasion happen.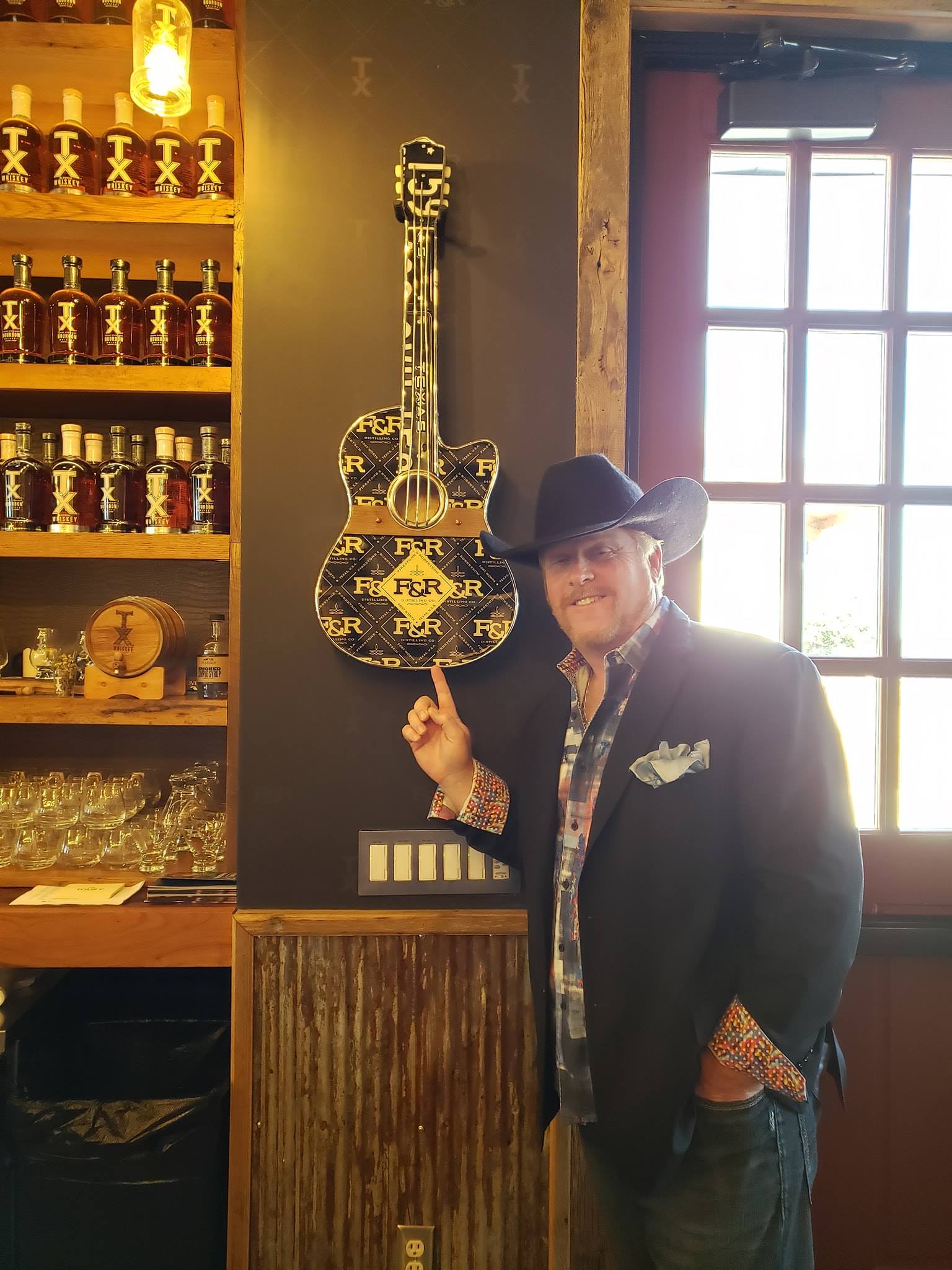 That's why so many craft distilleries have popped up all over Texas. People basically have been asking for it and their prayers have been answered.
I've spent a couple of years visiting distilleries all of North Texas and I wanted to share my findings with my fellow drinkers, socialites, and entertainment seekers.
I want everyone to enjoy some great food, tasty cocktails, creative chefs, and mixologists all while laughing and having a fantastic Texas-sized time.
Life is about having fun, enjoying your family and friends, and locating the best experiences as possible to enjoy. I would suggest that you share these findings with your friends and visit all of these distilleries to have some fun.
TX Whiskey
Fort Worth, Texas
Leonard Firestone and Troy Robertson founded the Firestone & Robertson Distilling Co., the first craft bourbon and whiskey distillery in North Texas. I'm in LOVE with TX Whiskey. I can't possibly calculate how much of this whiskey I've drank at both the old facility and the new one. TX Whiskey Ranch is an unbelievable place. It is the largest distillery in DFW by size and the entertainment area, which even includes its own golf course. The place is unbelievably beautiful and has everything one desires for a drinking and socializing destination in the DFW area. If you are looking for the experience of the perfect spirit then head over to TX Whiskey Ranch.
Deep Ellum Vodka
Deep Ellum, Texas
Deep Ellum Distillery was founded by John Reardon, who also founded Deep Ellum Brewery. They have some amazing vodka that I've had plenty of. The master distiller Reade Huddleston spent over a year in Europe learning how to master the distilling process. He has created some amazing vodka flavors at Deep Ellum. They have several different flavors of vodka they create. You can also enjoy some of Aaron Wangs incredibly tasty craft cocktails. The distillery offers a large entertainment area, games, a stage for live entertainment, a merch area, and plenty of fun. If you enjoy vodka and are looking for fun times then head over to Deep Ellum! I had fun with the DEEP Ellum team on our Podcast TV show. Check it out when you get a chance you will enjoy it.
BlackEyed Vodka
Fort Worth, Texas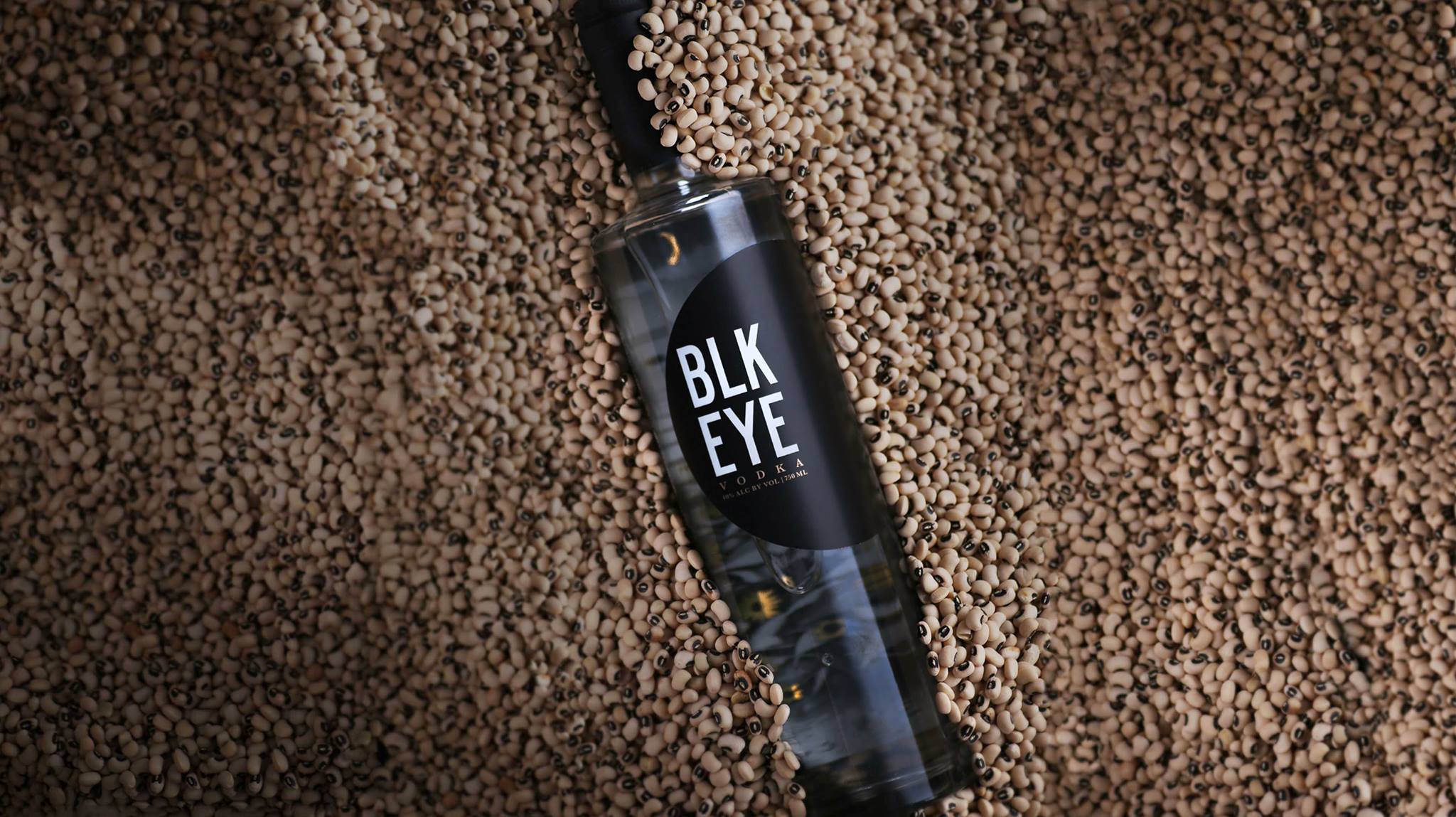 Born in Muleshoe, Texas and raised in Fort Worth, BlackEyed has an incredible story. It is the only vodka born and bred from black eye peas. Owners, distillers, and distributors, Todd Gregory and Scott Billings, have created magic with their brand of vodka. They have one of the most unique vodka products on the market today. It has its own flavor profile and makes the most incredible bloody Mary. The distillery is extremely beautiful and was built in a 100-year-old firehouse. It's a two-story distillery with a big old school bar and entertainment area on the second floor. They offer tours, live entertainment, and lots of fun. Head over and experience the enjoyment!
Vodka, Bourbon, & Gin
Fort Worth, Texas
Blackland Distillery owner, Markus Kypreos, and head distiller, Ezra Cox, have done an amazing job at creating a sophisticated upscale environment at the Blackland taproom. I've visited the taproom twice and I really have to say how much I enjoy the atmosphere and cocktails. The staff is super friendly and knowledgeable when you're wanting to discover what Blackland is all about. They offer vodka, gin, bourbon, and a vast array of craft cocktails. The taproom is a classy low-key place where you can sit at the horseshoe-shaped bar, or in one of the booths, or the big comfortable chairs. I really enjoy this place and spirits. When you get a chance, put them on your list for a visit!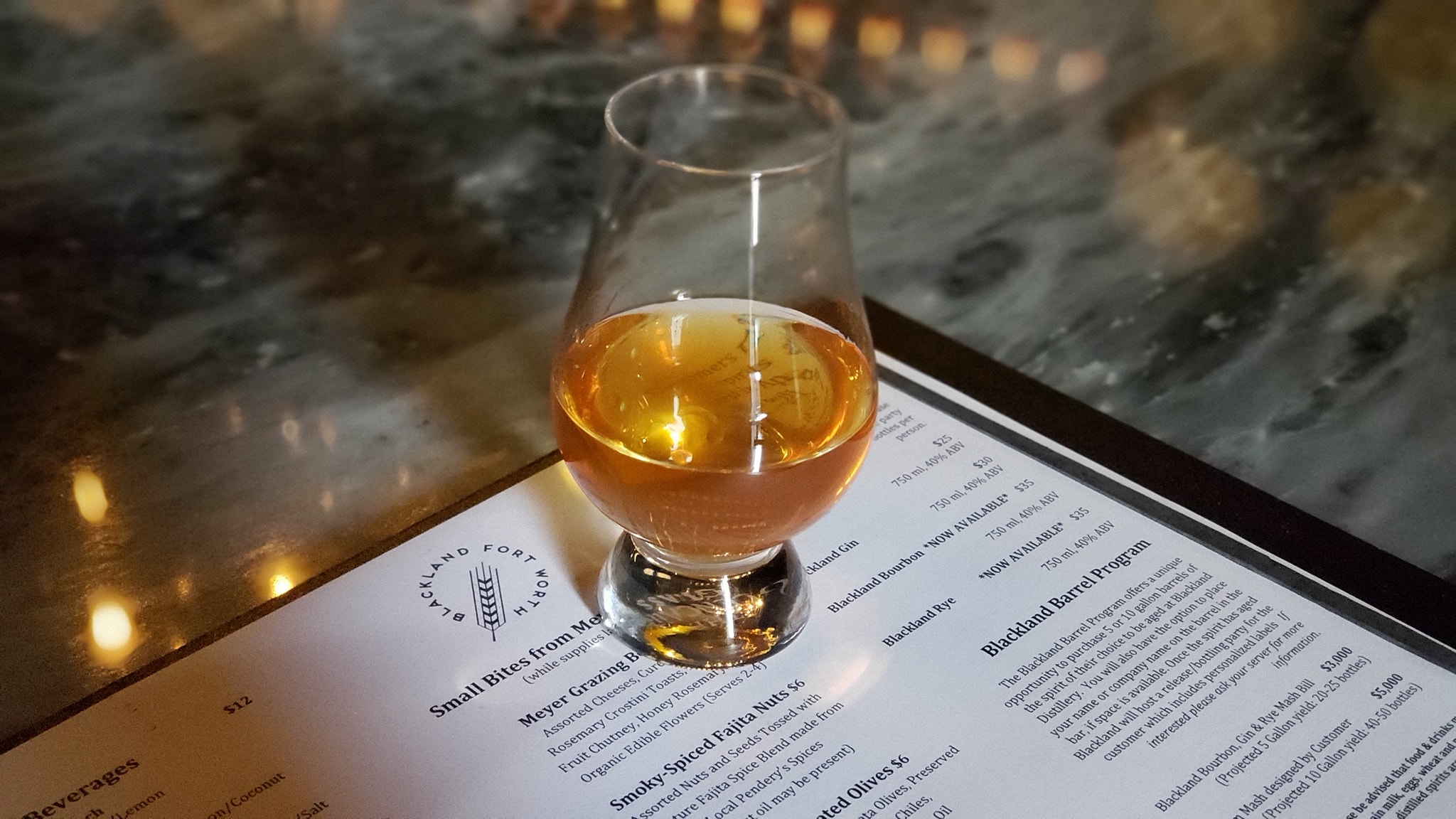 Duckworth Vodka
Dallas, TX
The Duckworth brand vodka is a flavorful vodka and fairly new to the DFW vodka scene. Owner, Lee Fugua, will happily tell his vodka is an artisanal sipping vodka in unique flavors. He would be correct! It is some, dare I say it, delicious vodka made from 100% sugarcane with flavors like Duckworth original, French Oak Barrel, and Truffle. It is truly a sipping vodka. You can create a craft cocktail or martini that tastes like MORE because you'll definitely be saying, "Thanks can I have one more please"? The distillery is a cozy little place just off Lemon Ave in Dallas where you can find Lee discussing his vodka and telling stories from his wine days. It's always fun with a vibrant atmosphere. When you have time check out Duckworth and have some joy. Just be sure and check their hours before heading over to visit them.
Witherspoon Whiskey
Lewisville, Texas
The Witherspoon branded whiskey to me is very smooth and easy to drink. It's a craft branded whiskey prepared in small batches. It was created in 2011 by Quentin Witherspoon with his co-founders Natasha and Ryan DeHart. The distillery is beautiful and has tasting areas for craft cocktails, a gorgeous outdoor area that is kid-friendly, and they offer live entertainment. Like most distilleries, they offer tours and will happily discuss anything about the smooth craft spirits. I've only visited this place once but I fell in love with the Weatherspoon brand. This is a must-visit place on your DFW distillery tour.
Corporate Office Dallas
Distillery Austin, Texas 
They DO NOT have a distillery in the DFW area, but they are working on having one soon. Noble Wolf Vodka is a very flavorful vodka and fairly new to the DFW vodka scene. Owner, Bryce Cottrell, developed Noble Wolf Vodka while attending the University Of Texas. He will tell you, " The Noble Wolf brand is the first premium grade alcoholic spirit to be uniquely and attentively produced from 100% pure and natural Florida grapefruits resulting in a refreshing and gluten-free vodka. " I LOVE the taste of this vodka! To me it's very smooth and oh so refreshing with a hint of grapefruit. The best thing about this vodka is there is no after taste, it's just SMOOTH! I had a chance to spend some time interviewing Bryce for my national T.V. and radio podcast on Trey's Chow Down LIVE. You can watch this episode below.
I hope you go enjoy some of these awesome craft spirits and have some fun, maybe get into some debauchery like Drink With Trey. If you check one of these places out, make sure to share your experience with us! Until next time, Live, Eat, Drink, Laugh, & Love!