Fun, Food, Chefs, Wine, and Champagne.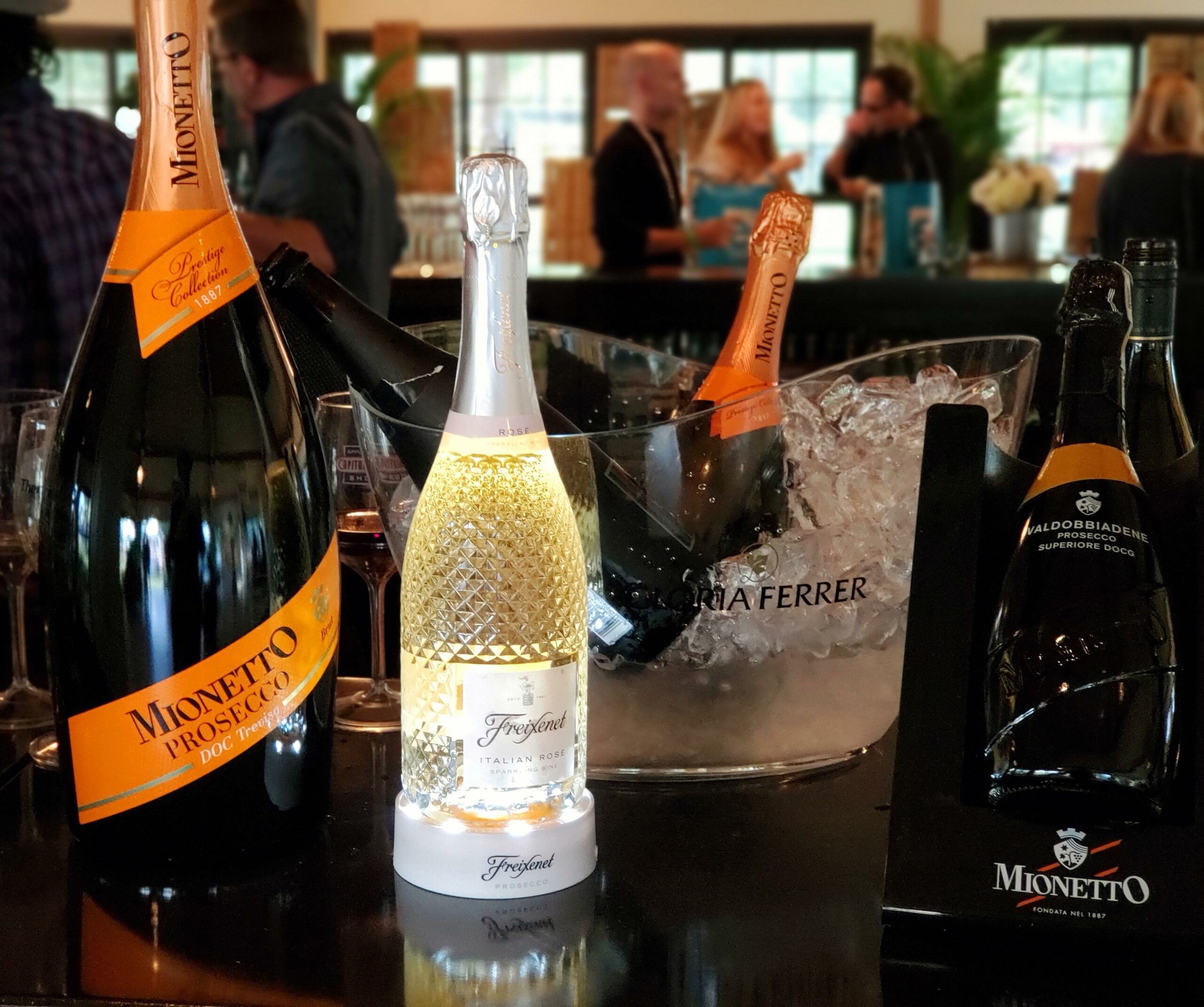 How can you go wrong with any one of those I just listed? When you put them all together you have event party greatness!
I've said this every year now for three years, the Chef For Farmers Event in Dallas is one of the BEST events of the year in the crowded DFW event scene.
I truly wish that every single one of the five million people we reach every month could experience this wonderful event in their lifetime. I did see some of our followers there and enjoyed saying hello to each of you.
This year 2019 was the BEST C.F.F. event I've ever attended and the BEST event I attended all year.
That's a BIG statement considering I attended over 55 events in 2019 so far and have a few more to go.
How does this event get better and better every year? Iris Midler has put together an amazing team of event folks and chefs that continue to achieve the impossible.
They strive to create an amazing atmosphere with incredibly talented chefs that come from all over Texas and the nation to sling deliciousness for everyone to enjoy.
C.F.F. doesn't just want to throw an event, they want to throw Texas' biggest and most successful party every year. That's why they have C.F.F. events for three days! You can't have Texas biggest party event if you just throw it for a one day, period. You have to start on a Thursday and end on a Sunday. Yes, that's correct. Days of events where you interact with creative and unbelievably talented celebrity chefs, eat some delicious amazing dishes, drink some creative cocktails, and party with your friends.
It just doesn't get any better. Let's discuss the weekly events that happened.
An experience with Alex Astranti, Misti Norris, and Justin Carlisle
Friday, November 1, 2019
For one night only join Chef de Cuisine of Uchi Dallas, Alex Astranti, F&W's Best New Chef of 2019 Misti Norris, and the James Beard Awards nominee Justin Carlisle, for a delectable pairings dinner at Uchiba.
with Scott Gottlich, John Tesar, and Gerald Sombright
Friday, November 1, 2019
7:00 pm – 10:00 pm
Join Chefs For Farmers for a swanky bourbon supper from top-notch chefs Scott Gottlich, John Tesar and Gerald Sombright.
with the Seed Project Foundation
Saturday, November 2, 2019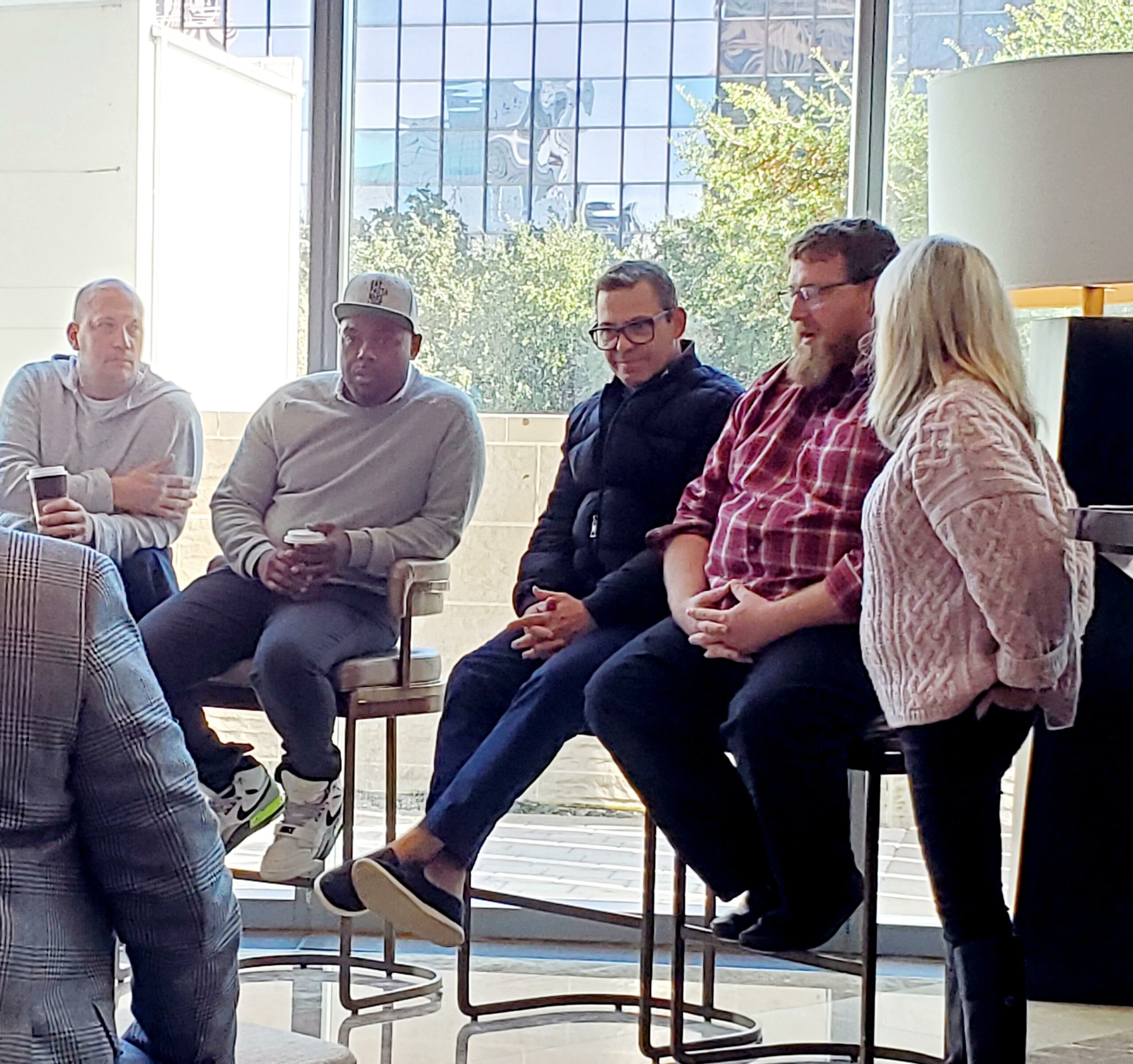 A fun-filled day of Texas-made drinks, locally-sourced dishes from three of the area's best chefs, and learning how our local farmers and ranchers keep us fed.
Chef Talk Discussions:
Omni Dallas Hotel – Lobby
Chefs combined their talents to present a LIVE discussion panel Saturday, November 2, 2019, in the lobby of the Dallas Omni hotel. It was an informational and entertaining discussion about the culinary world with some incredibly talented chefs.
Presented by Audi
Saturday, November 2, 2019
Take your taste buds on a journey around the world at our Street Food Night Market presented by Audi.
Sunday, November 3, 2019
Come feast with us on November 3rd to celebrate the 7th annual Chefs For Farmer's main event at Dallas Heritage Village.
As you can see the C.F.F. schedule was packed with amazing events, talented chefs slinging deliciousness and having fun.
We ate and drank our away around the main event chowing down like professional eaters. Although it was impossible to reach every booth and chef's dish that was offered at C.F.F, we gave it our all. I personally tried 20 dishes that were loaded with flavors. All the flavor profiles and dishes offered at the event were delicious but we located some clear winners in our book.
Below I'm going to recognize my TOP FIVE dishes at Chef For Farmers 2019.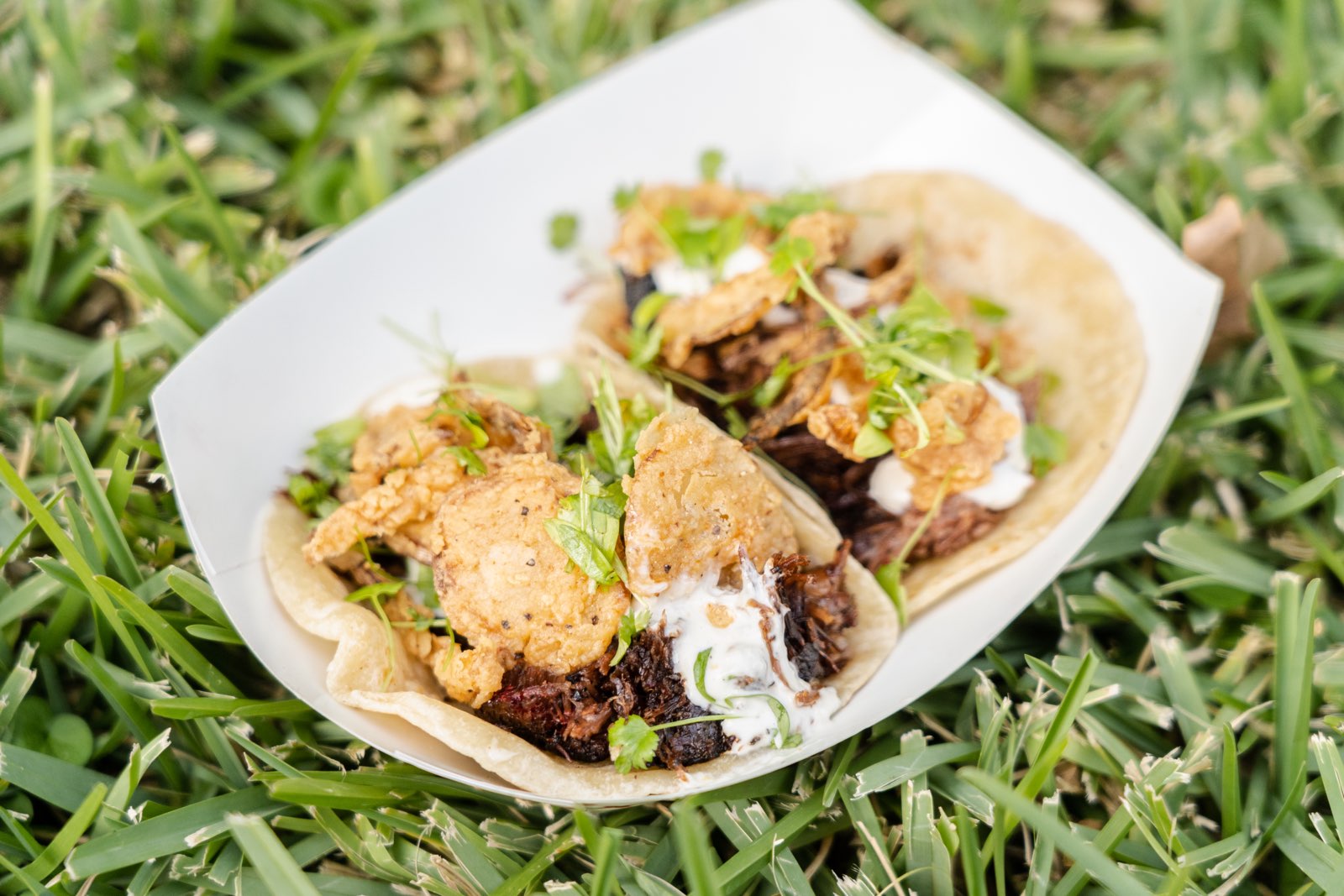 Waxiache, Texas
Team Meat Church
Pitmaster & Chef Matt Pittman
Matt is always whipping up deliciousness centered around beef. When I walked up to say hello to Matt the first thing out of his mouth to me was, " Trey, there's no way my taco won't win first place today. I got this won it's stupid delicious!" After my first bite I know he was going to win, and he did win first place. Matt's taco was truly amazing! It might have been a simple culinary delight but it was loaded with fresh ingredients to create a delicious bold flavorful taco. It was prepared with Meat Church cooked Wagyu beef rib meat with truffle horseradish cream and fresh onion rings on a freshly prepared flour tortilla. BOOM! Flavor rodeo on my pallet for this cowboy! Ten Cowboys our of ten baby!
Dallas & Plano, Texas
Chef John Tesar ( Cover Photo )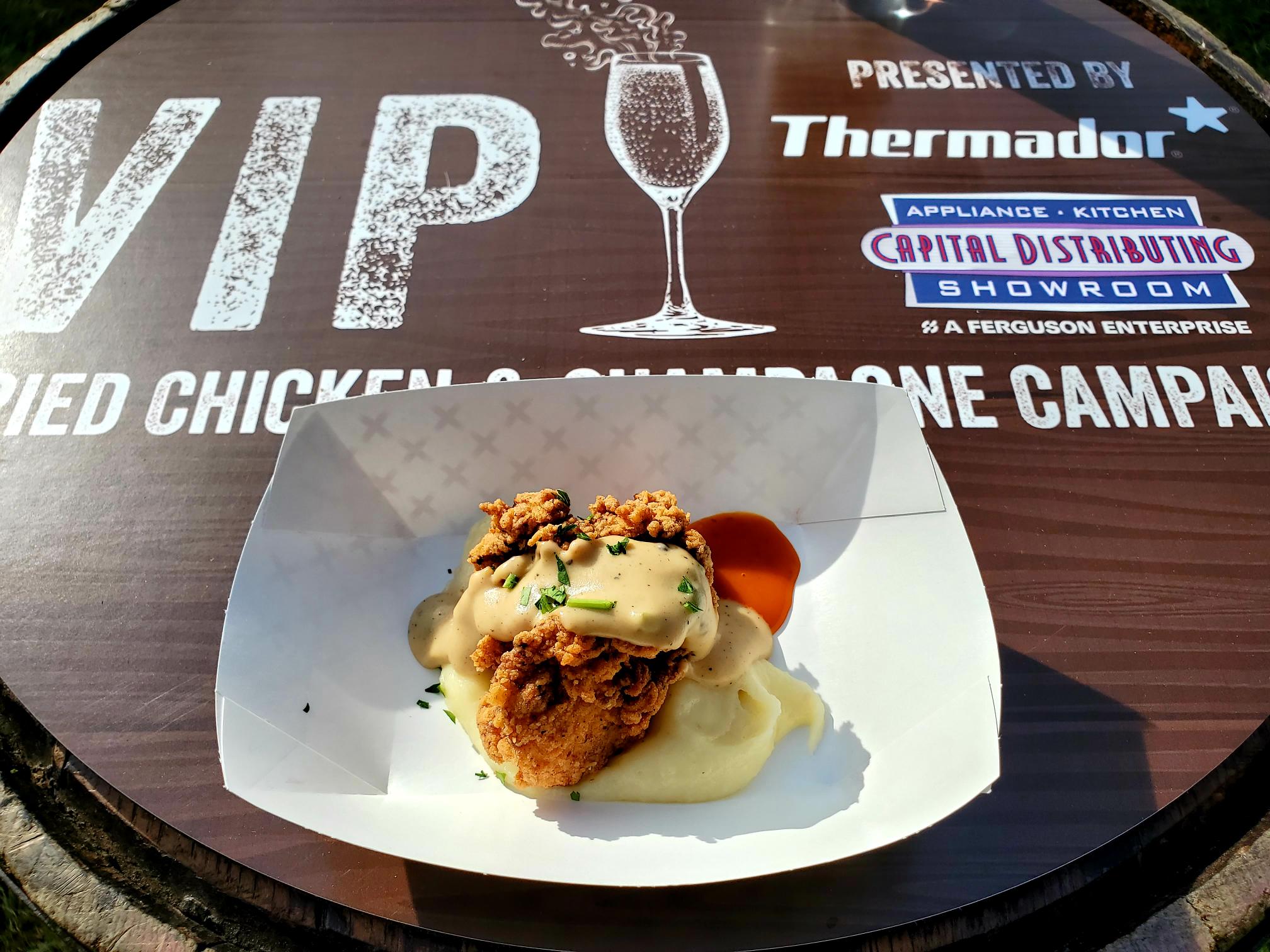 When I approached the Knife booth I saw Chef John in the back with a smile on his face as he was creating magic with his fried chicken hovering over the fryer. I remember John saying, "You haven't tried my fried chicken!" I replied, "No sir chef, but I bet it's delicious." I've only known John for 2 years but I admire his creative genius, his unwavering tenacity for his culinary craft, and how he continues to give back to the city and folks of Dallas. He doesn't waver in his beliefs and loves the culinary arts. Every time I try something John has created it's always exceptional and at C.F.F. his Fried Chicken dish was just that, SIMPLE but EXCEPTIONAL! When I smelled it I said, " Holy Chicken " as my mouth started watering! it was loaded with flavor and I got that warm fuzzy feeling as the first bite rolled across my pallet. A person standing next to me ask me how I liked it and I simply said, "DAMN DELICIOUS go get in line!" It was John's fried chicken. tators, and gravy.
Please see our LIVE show below article.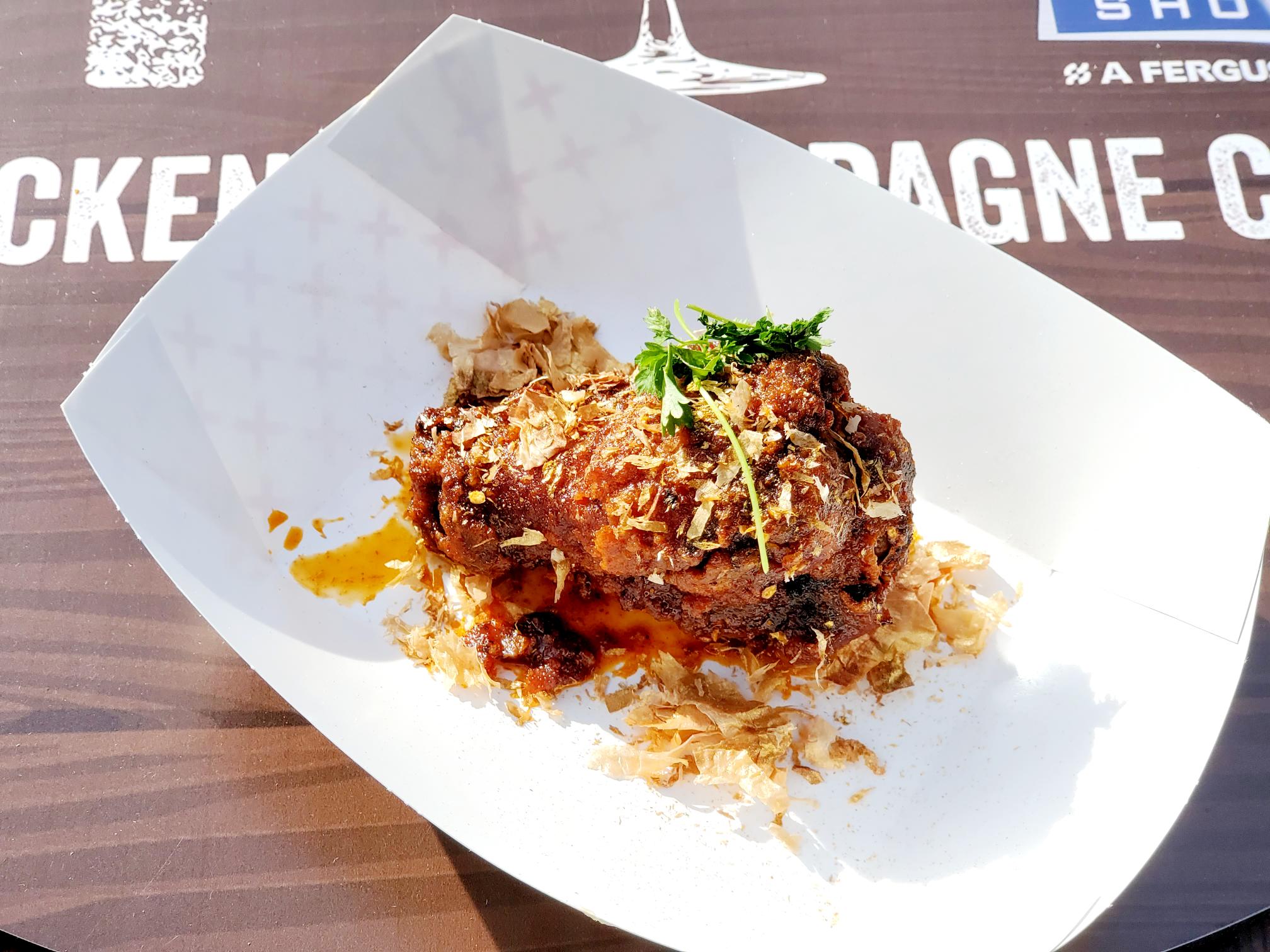 Marco Island, Florida
Good, God! That's what I said when I took my first bite of Chef Geralds dish. I thought about screaming, "Fire up the jet boys, we're headed to Marco Island Florida to see what delicious eats Chef Gerald is slinging at Ario." I was in love with the flavor profile of his Truffled Hot Chicken Wing. I love truffle flavor for me you can put truffle on anything and it always enhances a dish. Some folks tell me it's overused these days but that's because they don't truly understand the flavor enhancement truffle flavor can offer when used properly.
I have an extremely funny truffle story to tell everyone that happened to me one night while I was dining at Clay Pigeon in Fort Worth, Texas. I had enjoyed a few glasses of whiskey before this all happened. Per Chef Marcus's Post on social media. Chef Marcus said, "Winter white truffles are in season so I purchased some ($1200/pound FYI). I have been selling them at Clay Pigeon for $25/gram. That's right we're using metric, as you do when using a product as valuable as a truffle. When acclaimed food columnist Trey Chapman came in for dinner tonight I thought he would get a kick out of being able to smell such a rare product in its whole form. So like a generous restauranteur, I took a WHOLE truffle to Trey and said, "put your SNIFFER on this" what happened next is the craziest, funniest and most gut reaching thing I have ever witnessed in my life. Trey-effing-Chapman bit into that SOB as though it were an apple. As I watched him chew what amounted to $220 (my cost) worth of France's finest foraged product I was in shock. I learned a very valuable lesson today which I feel obligated to share with everyone. DON'T put anything in front of Trey Chapman unless you want him to eat it."
So as you can see I love truffles and I might take it to the extremes. When I saw and smelled Chef Geralds Truffle Hot Chicken Wing my food senses went into full-tilt culinary boogie. I grabbed that wing and made a BEELINE for the TABLE. It was prepared with a house brine, Grandma's Dredge, Hot Stuff, and the famous Truffle flavoring. Good GOD is what I stand by when describing this dish.
Oak Cliff, Dallas, Texas
Chef Jonathon aka- ( D.D.J. Danger Dog Jonathon )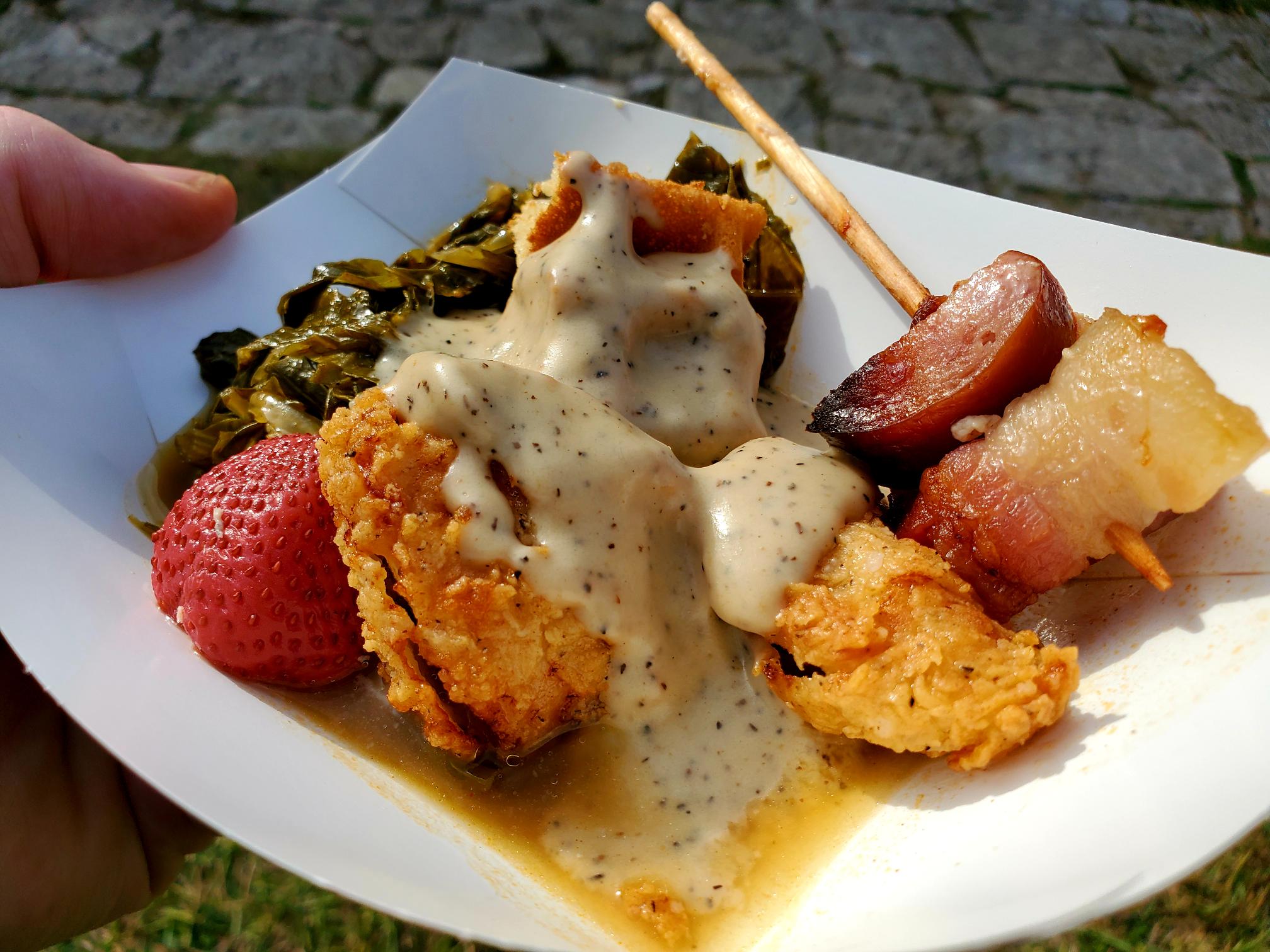 Chef Jonathon was slinging some deliciousness at C.F. F. but that's what he and his team do every day at his places in Oak Cliff. When I walked up to his booth I saw him smiling and working hard and fast assembling his dishes and handing them out to waiting chowhounds. He created Buttermilk-Tabasco Brined Chicken, on a Belgian Waffle, and it was covered in Chef Jon's delicious house prepared gravy. Just for the record I went back and grabbed seconds and blamed it on Jana. I said she wanted one, lol! Then as I was walking off Chef Jon hollered, "Wait you have to try my special infused cocktail!" I thought what the hell chefs been holding out on me, give me that cocktail now! The cocktail complemented his dish very well or it could have been that I just love tasty cocktails.
 I HAD TO KNOW what the cocktail was called and what was inside the drink.
He said, "Well Trey, glad you asked… as many know, I garnish most of my dishes with Strawberries, you know, to add a little color. So, for CFF I wanted to do something that would serve as a garnish and an exclamation point. The process is simple, I take fresh strawberries, toss them in sugar and a pinch of salt and roast in the oven at 300 for about 20 minutes, then on to a large container with your favorite bottle of bourbon for 5 days or so and BOOM! Strawberry Bombs, the shot was the juice from the brine, like drinkin' pickle juice from the jar."
Dallas, Texas
If you haven't visited Fearing's in Dallas, then you haven't lived. I always love conversations with Dean there always insightful and interesting. In my book, Dean is one of the most creative and talented chefs I've met in the last five decades. True to form Chef Dean had a creative dish that tasted like MORE because more is all I wanted after each bite. It was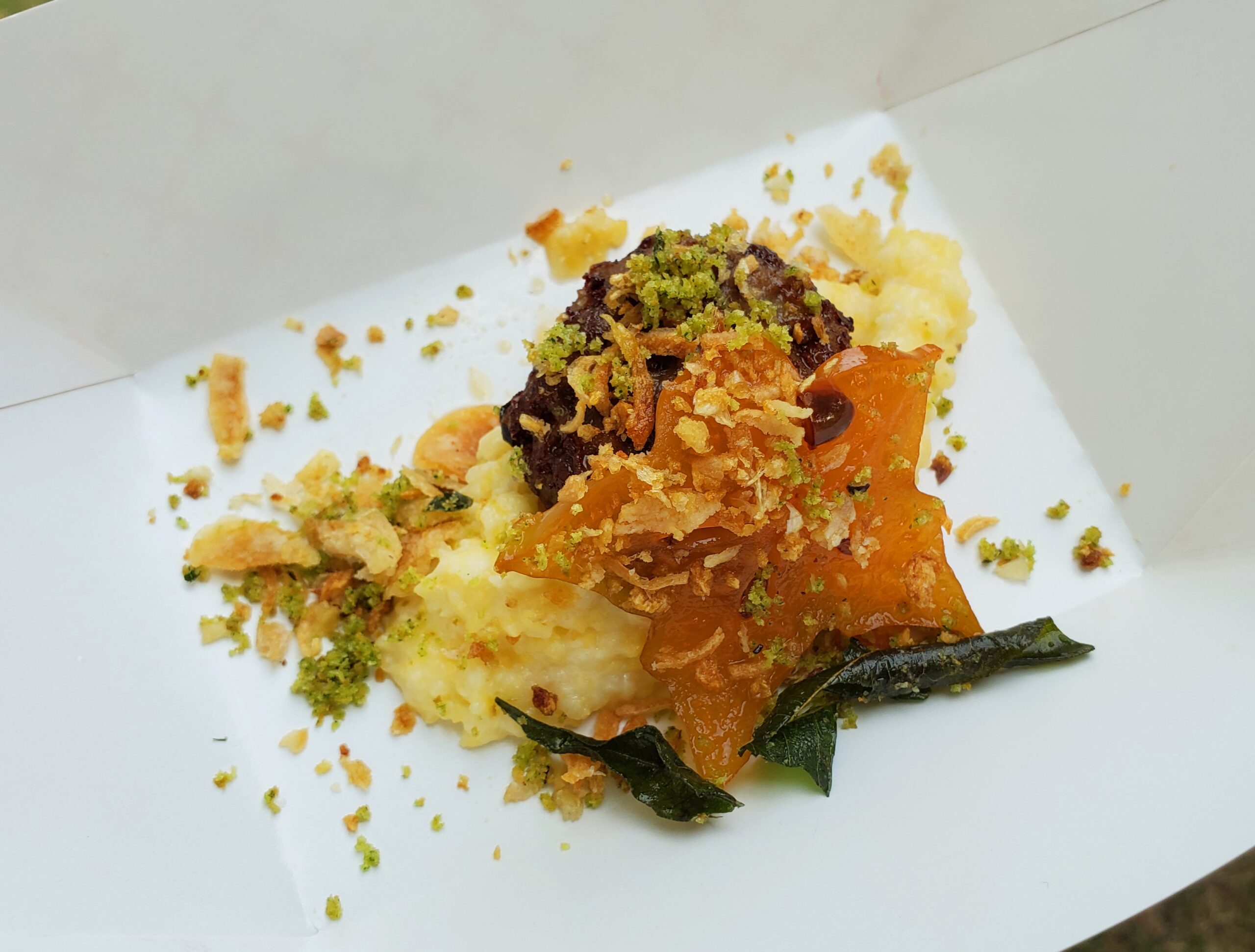 KIAWE SMOKED DRY AGED A BAR N RANCH WAGYU MEATBALLS. It was a colorful dish with a fresh flavor profile. It was prepared with Funche de Coco, Curry Leaves, Pickled Starfruit, and Crunchy Bites. Now if that isn't classified as a creative culinary delight I'm not sure what would be. I'm going to sum it by stating Chef Dean's dish was just EXTREMELY DELICIOUS!
Please see our LIVE show below article.
Everyone needs to attend a C.F.F. event sometime in their lifetime.
I only hope for your sake it's sooner than later, like 2020 sounds good.
See everyone at C.F.F. 2020. Giddy Up!
Trey Chapman aka Chow Down Trey and Drink With Trey – click and follow me
Chef & Pit Master Matt Pittman On Trey's Chow Down LIVE 
Chef Dean Fearing's show on Trey's Chow Down LIVE
Chef John Tesar on Trey's Chow Down LIVE