Dibs on Victory Park Makes Highly-Anticipated Debut
New refined concept is set to celebrate its grand opening on April 26-27
 – Dibs on Victory might have a familiar ring to it thanks to the fact that it has been named one of Dallas' "Most Anticipated New Restaurants of 2017, 2018 and 2019." But it's now open and ready to rock and roll.
So, highly-anticipated is far from an understatement. This & That Co. – the folks that brought you neighborhood staples like High Fives, The Whippersnapper, Tiny Victories and Ferris Wheelers – are excited to bring its newest concept, Dibs, to Victory Park.
The new multi-level restaurant, located across from the W Hotel, will celebrate its official grand opening on Friday, April 26 and Saturday, April 27. Doors will open for dinner and drinks at 4 p.m. and the party starts at 10 p.m. with DJs playing until 2 a.m.
"Two years ago when Phil and I sat down with the other operators to create a new district in Victory Park, we were very excited," said Brandon Hays, This & That co-owner. "Now, two years later sitting in Dibs on Victory, it's amazing to see the growth of what has taken place here. The area has become a destination for affluent Dallas diners and drinkers, and we hope they are as excited as we are to experience this new venue."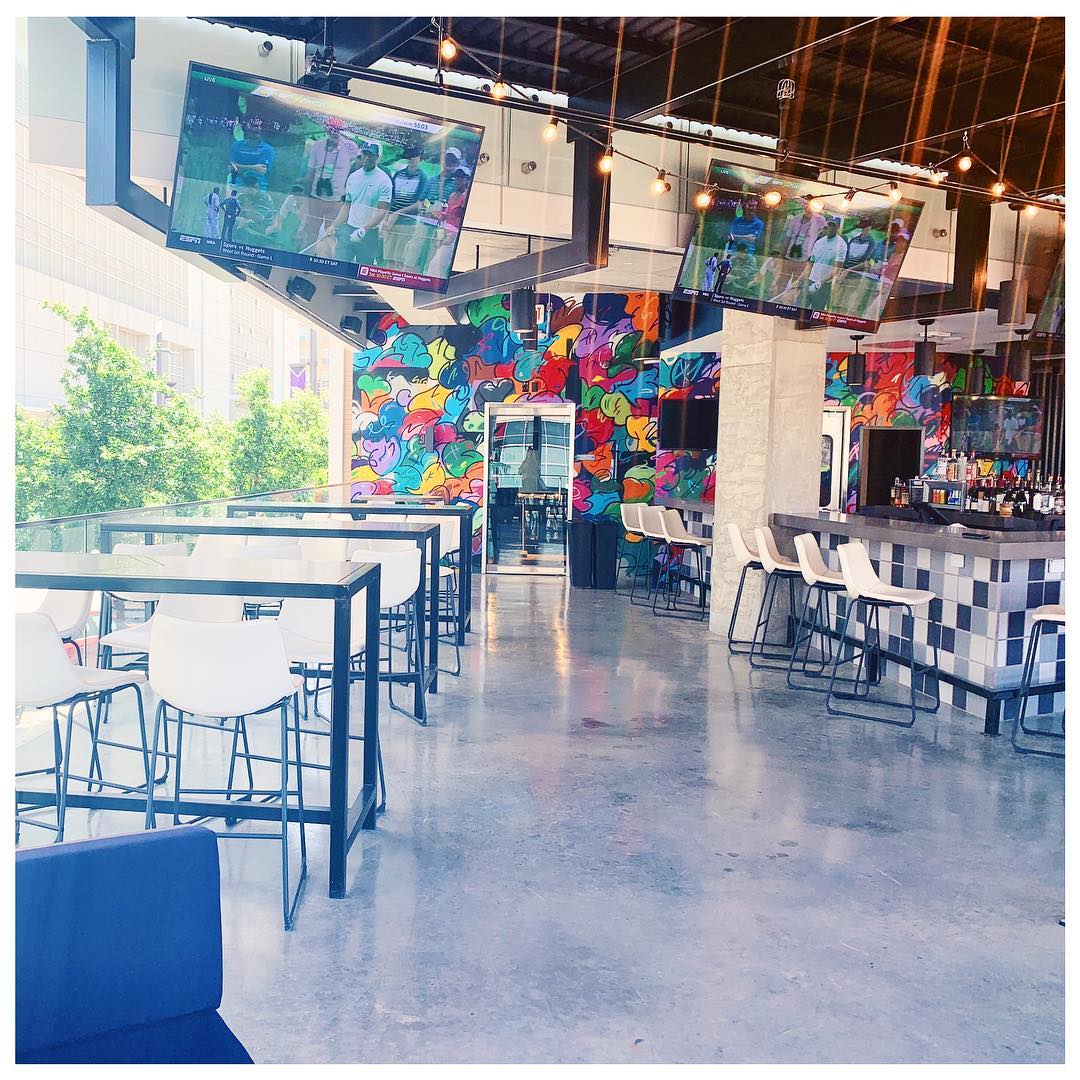 The 7,700-square-foot concept is food and beverage-centric, offering great food at an affordable price, including some insta-worthy signature items and a competitive wine program. This paired with its easygoing, approachable atmosphere and live DJs every Thursday, Friday and Saturday night, make for a perfect destination for all occasions.
Guests of Victory Park's new restaurant will have the opportunity to enjoy a variety of creative takes on familiar favorites that range from Adult Steak Fingers and 24K Gold Wings to 44 Farms Filet and Airline Chicken – roasted chicken breast, spaghetti squash, slow cooked tomatoes, pepita and au jus. To wash it down, guests can choose from a variety of cocktails, wine and beer, and can even buy beers for the kitchen. Some of the cocktails include Giggle Water – Deep Ellum Vodka, coconut, lime, basil and cucumber mint simple – and other specialty cocktails.
Dibs' new iconic patio, featuring a v-shaped 2,600-square-foot space that overlooks Victory Plaza and a patio bar is a destination to see and be seen.
"Dibs has an incredible menu created by Chef Rob McKee in addition to a great bar scene with an extensive drink selection," said General Manager, Dave Thompson. "Dibs' unique ambiance combined with its prime location and incomparable bar scene makes it the perfect spot for concertgoer, sports fans and residents of the Victory Park area."
This & That Hospitality will continue its seven-year partnership with the Dallas Stars as the official post-game destination at its new home, Dibs. With its close proximity to the American Airlines Center (AAC), its pre- and post-game atmosphere is sure to garner attention. Dibs will create a unique pep rally on the patio prior to games and it will be the perfect place to celebrate post-game.
Dibs has 180 seats for guests and the multi-level venue can accommodate parties of 30 to 500 with private events upstairs on the patio or downstairs in its private dining room.
Dibs is excited to join the successful rejuvenation of Victory Park in hopes of continuing the upward trajectory of the South Victory redevelopment as a whole.
Dibs is located at 2401 Victory Park Lane, Ste. 190, and will be open from 4 p.m. to late with brunch soon to follow. For more information, follow Dibs on Facebook and Instagram.
You will enjoy this Highly-Anticipated Debut!
Trey's Chow Down
Follow us on all social media for the best restaurant and bar information.