Ahoy My Texas Mates and Mate'its!
Some months back on a sunny afternoon I saw a sign that read The Dock Coastal Cuisine hanging when I walked into the NEW Food Hall On Crockett Row in Fort Worth.
If you're anything like me, when I see a seafood place or new restaurant open in the DFW area I always wonder how fresh and delicious the cuisine will be.
Anyone can create a brand and open a restaurant or a catering business. It takes someone with drive, dedication, and talent to make it successful. Especially when it involves seafood and the total concept is centered around nothing but seafood.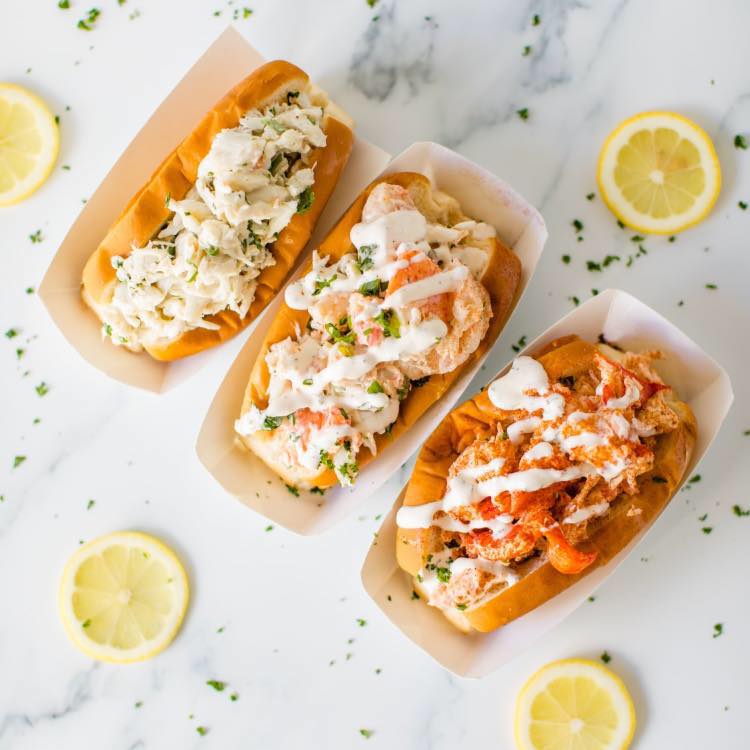 Seafood is not only tricky to source, but your supplier must have the same drive, dedication, and pursuit of quality that the restaurant owner has.
Seafood has to be handled with love and care or it can be a disaster for everyone.
Well, my friends, I have to tell you that Chef Brett, owner of The Doc Coastal seafood restaurant and catering truck has definitely got it figured out.
The menu is creative and loaded with fantastic menu items. Everything I've tried has been fresh, delicious, and colorful.
The presentations are so good they look like artwork more than they do food to eat.
I interviewed Chef Brett on my food show Trey's Chow Down Live for an hour. We discussed everything about his life, career, and what drives him to serve some of the best seafood in the Fort Worth and Dallas area.
First and foremost, I learned Brett grew up on the coast and loved seafood. He moved to Texas after he had traveled and worked in various restaurants. He also attended culinary school so he could learn how to master his craft.
After Brett moved to Texas they started The Dock Seafood Truck and Catering Company. As they say, my friends, the rest is history.
The Doc offers some amazing seafood you will fall in love with. I've tried three of the sandwiches and the delicious mouth-watering "Crab Chips" with their house prepared sauce.