Celebrate National Hamburger Month with FREE BurgerFi Cheeseburgers ALL DAY, May 1st at our Fort Worth location! ???
*Offer valid on in-store purchases at BurgerFi Fort Worth. Includes one (1) BurgerFi Cheeseburger, double-patty only. One (1) redemption per customer. No purchase necessary. Offer only valid on 05/01/19. Cannot be combined with any other offer or special. No Substitutions. Offer not valid on online, in-app, phone or delivery orders. © 2019 BurgerFi International, LLC.
I visited a NEW BurgerFi last summer and really, loved it!
Trey's Chow Down
made a trip to Sarasota, Florida. We were out to investigate and review the amazing
BurgerFi
. My fellow foodies, trust me this was a fantastic place.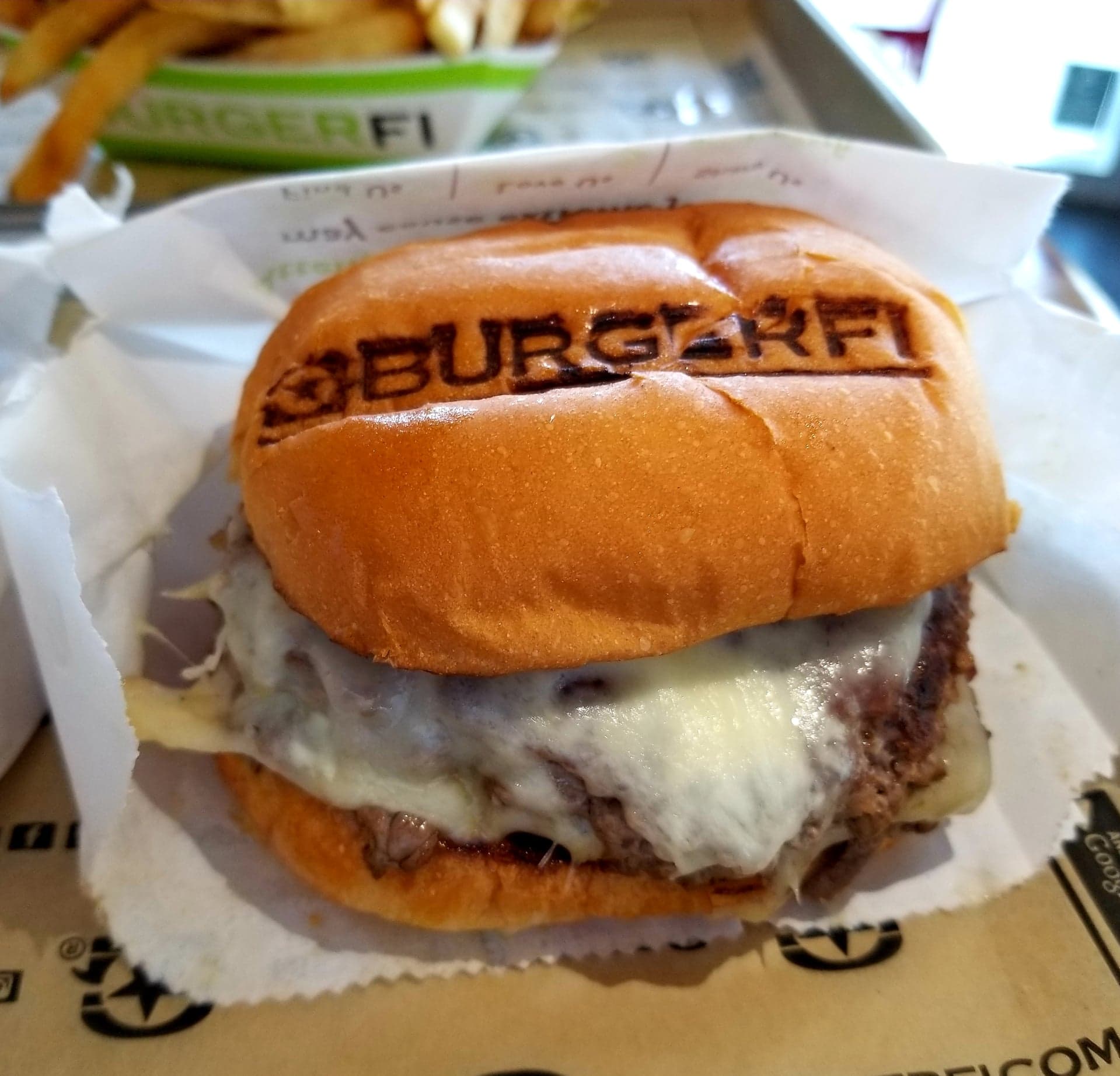 BurgerFi states: "We really get cooking with our 100% natural ANGUSand WAYGU beef, free of hormones and antibiotics and chef-driven menu items, like our famous crispy fries and double-battered onion rings — served hot and crunchy with our chef-created sauces. Other favorites include our VegeFi (our own gourmet spin on a veggie burger), Vienna hot dogs with all the fixings, frozen custard, natural sugar cane sodas, and local craft beer and wine. You'll find the highest level of pride and attention in everything we do."
I chose to visit the Sarasota location because it was located in a new development area, and is also a new unit for
BurgerFi. 
BurgerFi came on the scene just a few years ago back in 2011. They've already been named in "Top 50 Movers and Shakers" by Fast Casual Magazine.
BurgerFi
has a BIG list of other awards already in the bag too. Their locations are colorful, clean, open and fresh with beautiful patios.
We tried the " CRY + FRY ", topped with fresh hand battered oversized onion rings, with fresh hand cut french fries prepared in-house daily. It had the perfect crunch and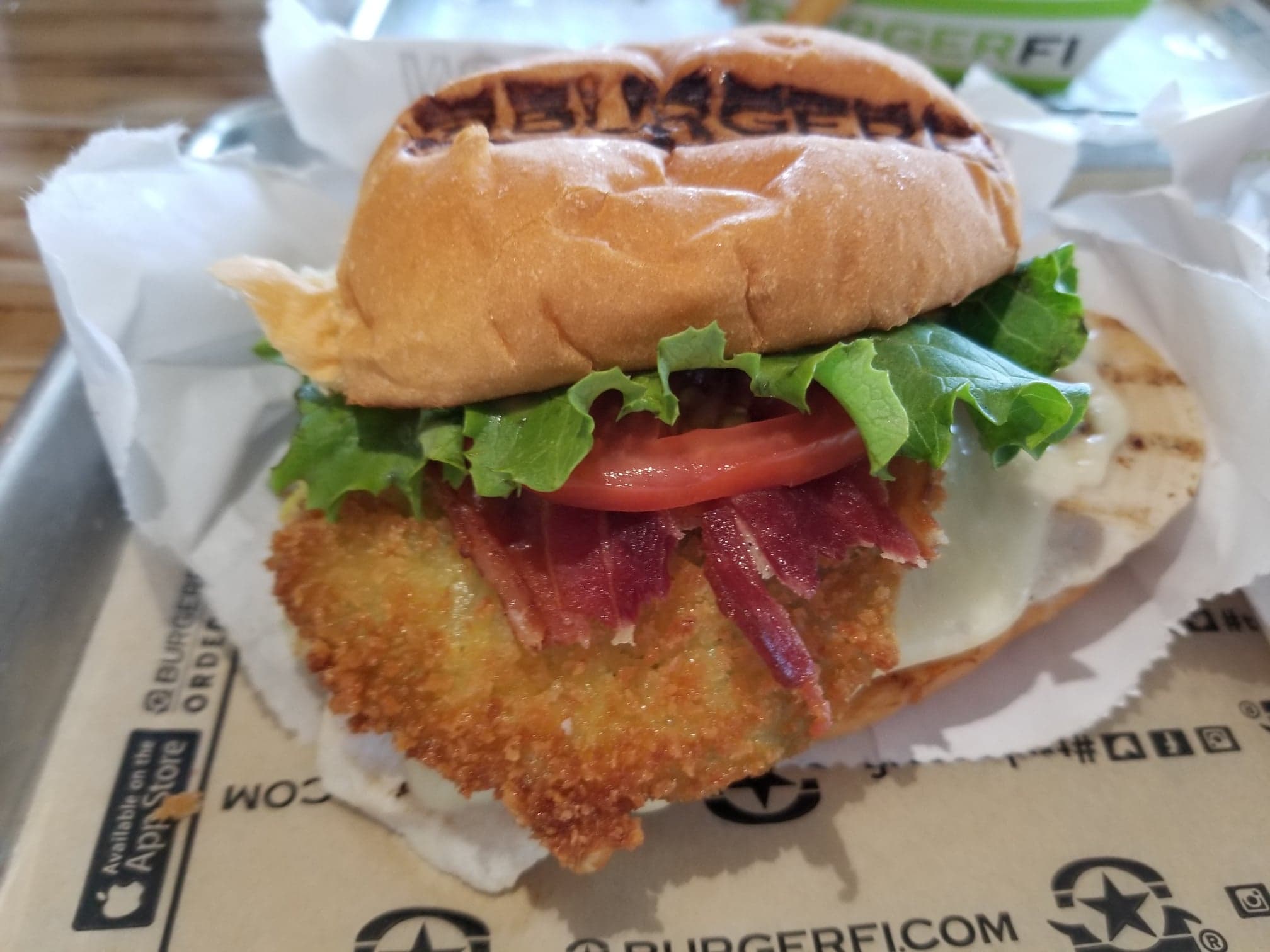 delicious flavor. We also ordered the "The CEO" and "Chicken Avocado BLT." The CEO was a fantastic burger prepared with double wagyu patties, with brisket blended patties, house-made candied bacon-tomato jam, truffle aioli, age Swiss, with a tattooed BURGERFI fresh bun. This burger had a fantastic flavor profile, it was juicy and was very delicious. The Chicken Avocado BLT was prepared with farm-fresh fried avocado, crisp house prepared bacon, tangy sauce, melted cheese, and fresh bun tattooed with the BURGERFI name on it. had a unique flavor profile. The chicken was cooked to perfection on this sandwich, it was succulent and packed with deliciousness.
The overall visit was a 10 plus with a rating of "10 Cowboys Hats."  They have a fantastic clean concept with great customer service, well-trained staff, colorful dining areas, with big outdoor patios, and a creative menu full of house prepared fresh items.
I have quite a bit of restaurant operations background, just 40 plus years, and I HIGHLY recommend
BURGERFI
for chowing down, socializing with friends over some shakes, dining, or even franchise opportunities. I see big potential for growth and fun times with the
BurgerFi
concept.
Until next time… Keep chowing down, friends!
Please remember my reviews are not paid or sponsored in any way by anyone or
BurgerFi.
Follow me by clicking on my link and hit follow.