Houston BBQ Festival 2022 at the Humble Civic Center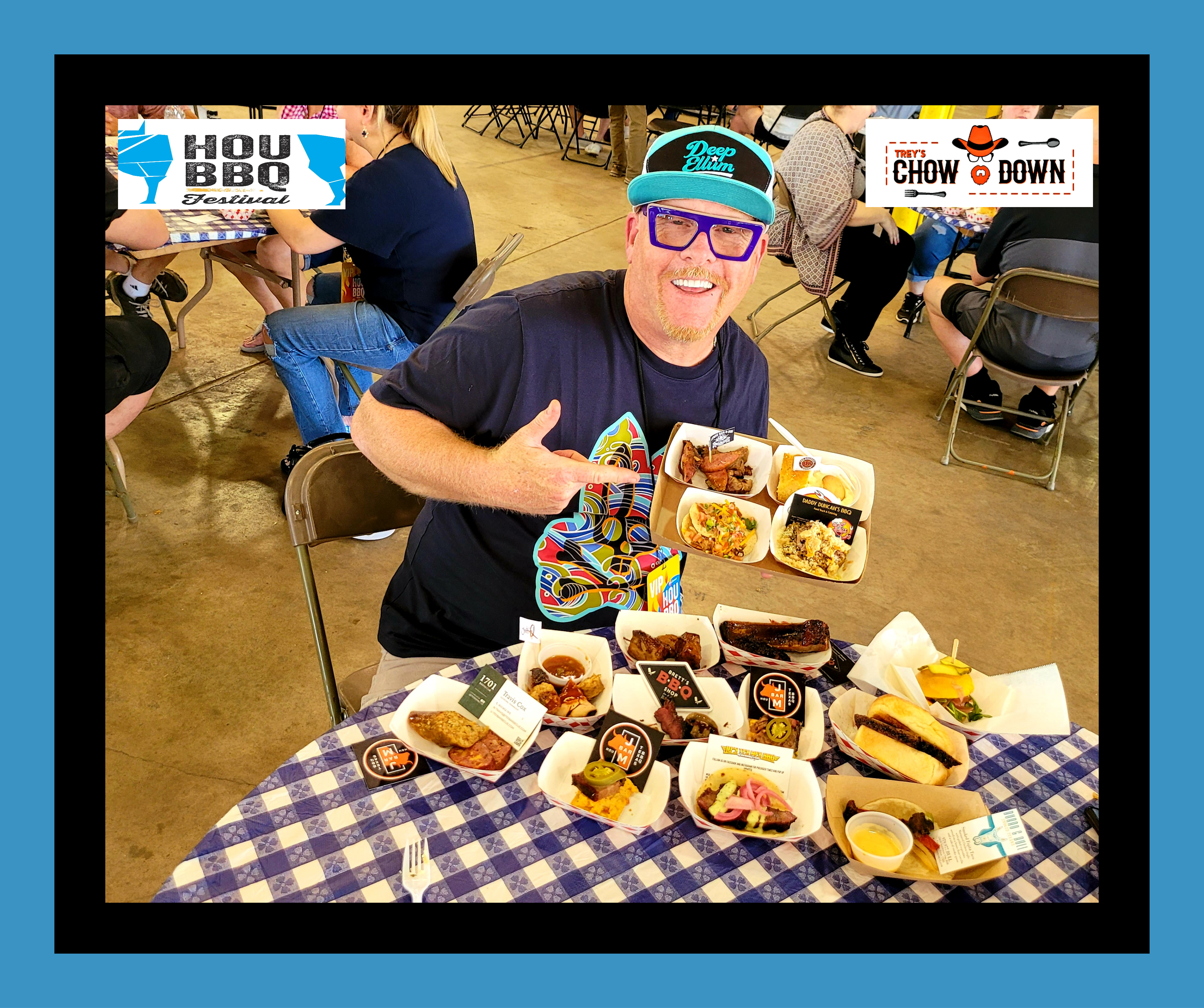 If you ever wondered how popular Texas BBQ has become, you need to look no further than the number of successful BBQ Festivals these days. We've attended four and hosted two in the last 6 months alone, and there have been many more that we just couldn't attend.
Texas BBQ has really made big strides in the last 15 years, and has really surged in the last decade. While traveling around the state and attending events, doing restaurant reviews, and hosting my live TV show and podcast, I've seen so many changes and new ideas, and they've all been for the better. During my travels around the USA, I get asked quite often about the surge in popularity of Texas BBQ. I make my answers brief and easy to understand, because everyone seems to be short on time these days.
To me, the popularity is quite simple: It's the creativity, hard work, and dedication to producing that perfect meaty flavor. It's the TEXAS pride that says, "We're going to be the best, create the best, and sling the BEST Q anyone has ever tasted, or we'll die trying!" You sure can't leave out the competitive nature of Texans – that in its self is simply INCREDIBLE! I guess to put in simple terms you can just say, "Well It's a Texas thing and you wouldn't understand!" LOL. 
They understood 9 years ago when they hosted the first ever Houston BBQ Festival and it's still standing strong today!  On April 3rd, 2022, 28 BBQ Joints, chefs and pit masters attended the 9th annual BBQ festival in Humble. Trey's Chow Down got a tip from some of our followers in Texas about this amazing festival and we took a ride out to Houston to see what it was all about. After 2 years of waiting due to covid, the FESTIVAL WAS BACK! Chefs and pit masters were smoking up Humble, TX and slinging creative, delicious Texas BBQ for everyone to enjoy.