AFFORDABLE, fun and activities for everyone!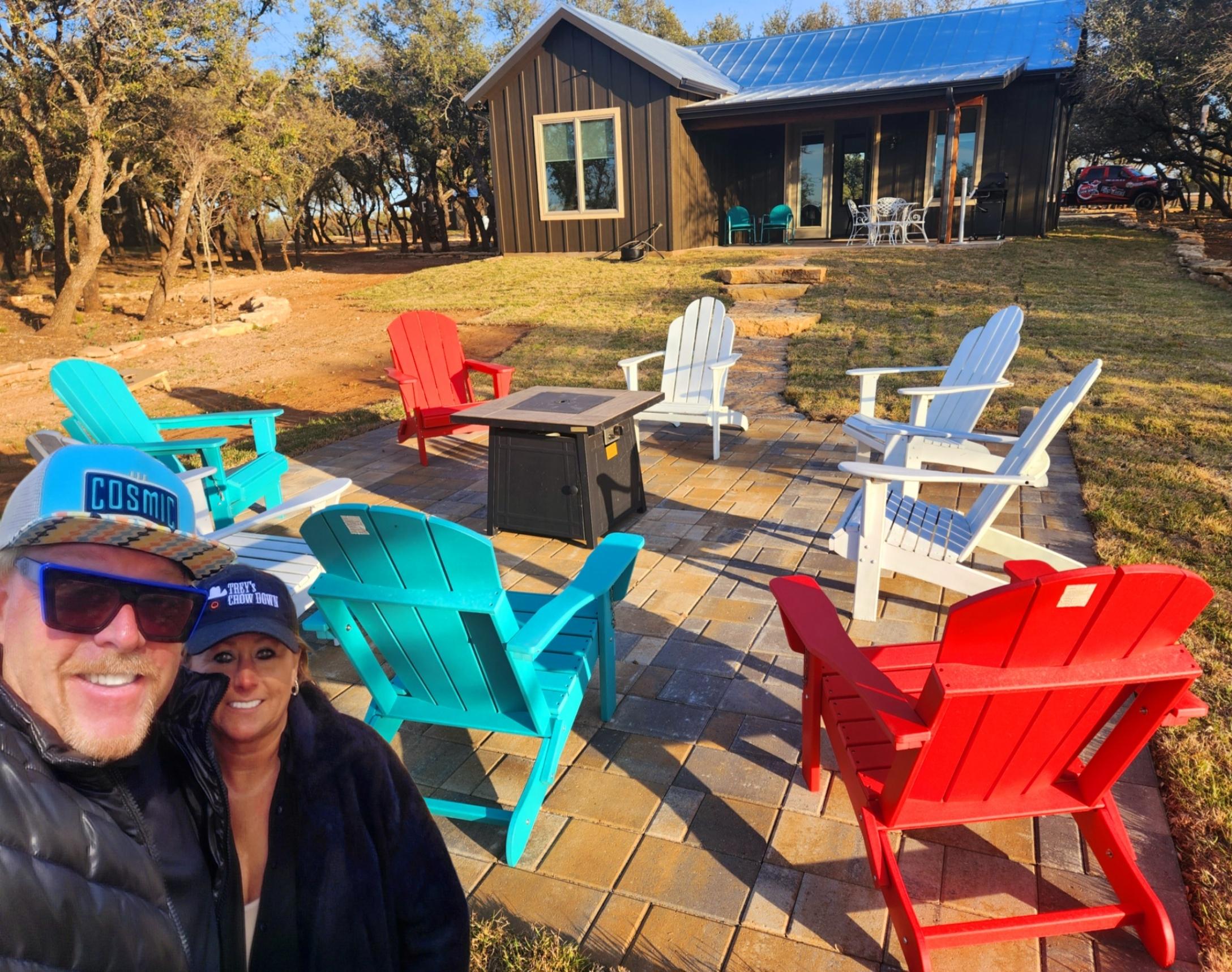 Tell your family, your friends, and heck tell your mama too. TREY'S CHOW DOWN TRAVEL DESTINATIONS has you covered AGAIN for a NEW wonderful stay-cation idea!
Grab your bags, your family, and your friends and head west to Graham, Texas. The new Oak Ranch Resort offers 3 private casitas and a bigger SUBTERRANEAN HOUSE for larger parties. This ranch is absolutely incredible. You will have the time of your life – we sure did!
Oak Ranch Resort is located in North Central Texas, fifteen minutes from Graham, Texas. Privately located on 57 acres, this secluded setting in the Eastern Cross Timbers and bottom lands of the Brazos River is home to wildlife, bird watching, fishing, star-gazing or just relaxing.
It's new, it's private, it's cozy, it's fun, it's quiet, and it has everything you could want for a nice staycation. It offers a heated pool for those chilly country nights, or relax in the hot tub after a day of playing too hard. Each casita also offers a private hot tub. How can you go wrong with that? Oak Ranch Resort is just pure awesomeness.
Please view our video for the three private CASTIAS and LA CASA TIERRA it's truly amazing.
GOLDEN ROCK CASITA 
https://airbnb.com/h/golden-rock-casita 
ROCKY RIDGE CASITA 
https://airbnb.com/h/rocky-ridge-casita  
SILVER MOON CASITA  
https://airbnb.com/h/silver-moon-casita
LA CASA TIERRA 
https://airbnb.com/h/lacasatierra 
Graham, Texas is a city in north-central Texas. It is the county seat and largest city of Young County. The downtown area offers fantastic shopping, dining and relaxation experiences. The downtown square is one mile in circumference, Graham's downtown square is the largest in the entire country.
We loved Oak Ranch Resort and I guarantee you will too! Check out the website and book it today. You're gonna be thanking OL' TREY, I can promise you this!!
They're an officially APPROVED Trey's Chow Down Travel Destination for fun and relaxing times in Texas.
Follow us trey and Jana as we road trip the USA in search of creative chefs, tasty eats, savory sweet treats and unique travel destinations that everyone will love.
Trey & Jana