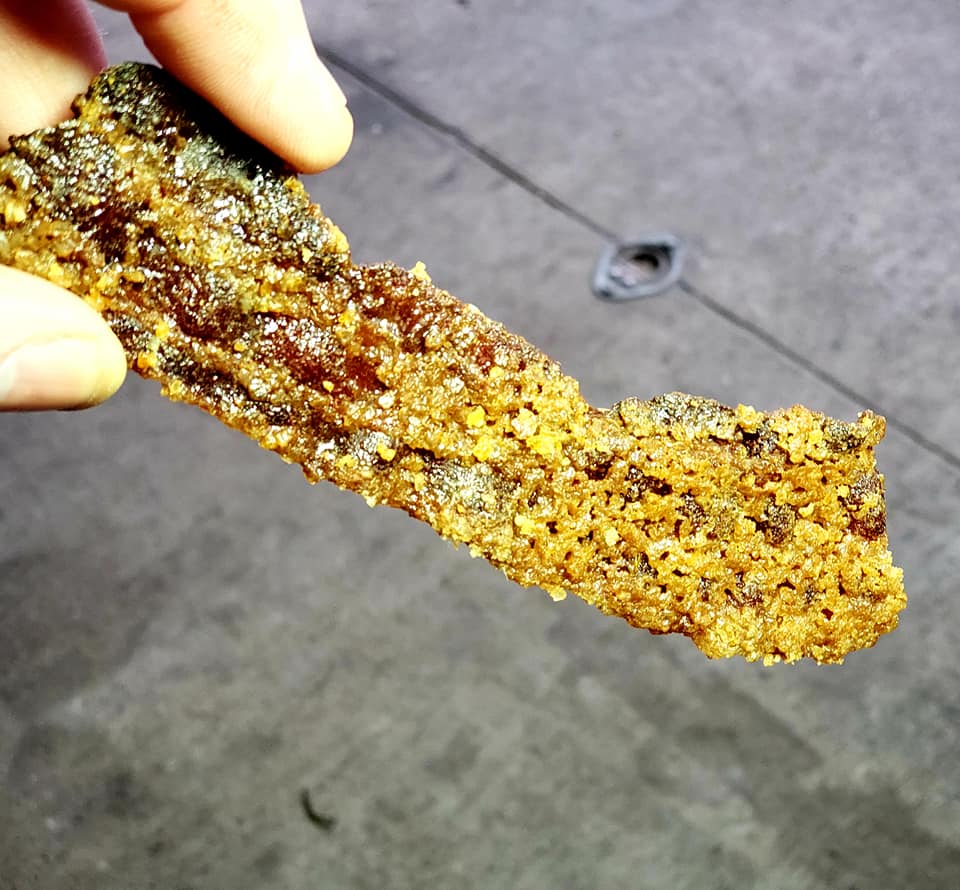 A few years ago I heard about this brunch event. After my diligent research, I found that it was centered on brunching. I was like, "One price for a bunch of chef-driven brunch dishes AND it includes cocktails too? Sign me up folks. I'm there."
This event was forreal a fantastic brunch event filled with incredibly delicious brunch cuisine like powdered donuts, candied bacon, biscuits and gravy, maple and chocolate pancakes. I can go on forever. It is areal foodies dream come true.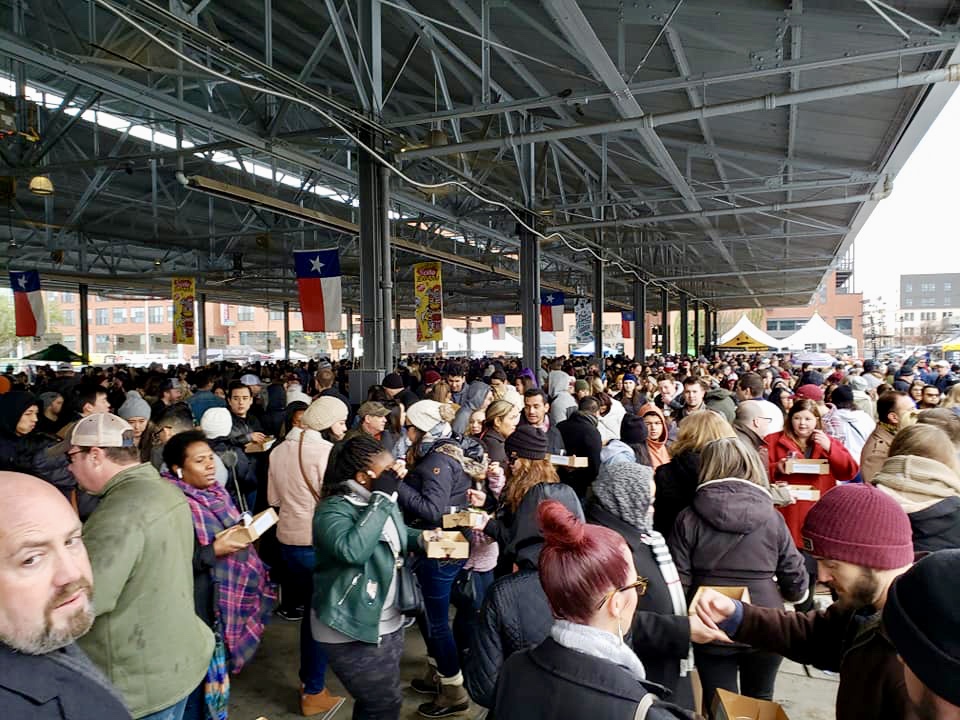 The events name is the "Dallas Observer – Morning After Brunch", and it's truly a Texas sized brunch that doesn't compare to anything you've ever seen before. I've never seen so many mouth-watering, knee-slapping, chef-driven brunch dishes in one spot! There are so many, you couldn't get to all of them. We only made about eighteen, or twenty, before we had to jump in a wheel barrel to roll ourselves out of the Dallas Farmer's Market.
We had a bit of trouble trying to jump in the wheel barrel to make our exit with empty cocktail glasses in both hands, powered donuts in our jacket pockets, and four or five strips of Doc B's delicious candied bacon stuffed in our shirts, but we managed to make it work. I felt like a food thief piglet at an all-you-can-eat late night buffet in Las Vegas. I was on a brunch high like no other!
When I tell you they had cocktails, I'm talking about serious cocktails. They didn't just have a few selections of beer and wine they had it all; Deep Ellum Distillery Vodka, KORBEL Champagne, Wine, Jack Daniels whiskey, Bloody Mary's, Creative cocktail mixes, much more. They offered custom Bloody Mary's too! Oh it was a cocktail lovers dream. If you would have seen me with all that food and trying to hold cocktails in both hands, you might think I had a serious partying issue.
The truth of the matter was I was so excited about all that awesome food and drink I had a hard time controlling myself. Once I got it all under control, I had to figure out the best brunching items they had to offer at this once a year shindig. They offered some much FORTY-TWO different vendors we just tried what we could  after reviewing all the dishes and booths available. I tried fifteen different dishes!
I wanted to list my favorite dishes from this fantastic food event.
Try and make it to some of these places in the DFW area.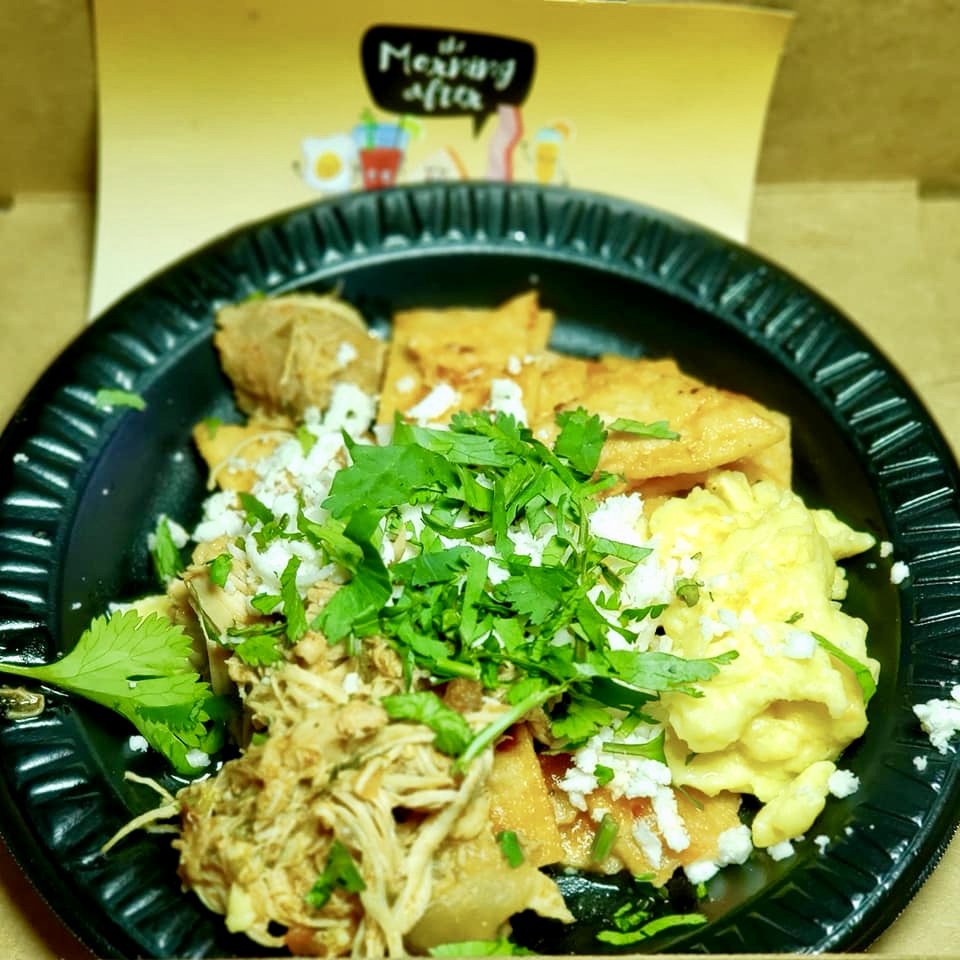 Fort Worth & Dallas locations
Chef Sara, and her Taco team, made some delicious Chilicillias that were fresh, hot, and packed with authentic flavors. Each bite I took tasted like, "I need more", because that's all I wanted was more. #MorePlease
Fort Worth & Dallas locations
I love Doc B's and their creative menu. I loved their candied bacon! It was so delicious and tasty. We even went back three times for some more. #Worthit
Dallas locations
I just love fresh cheese and bread. Who doesn't love cheese and bakery fresh bread with some succulent jams to put on them? #CheesePlease
Dallas locations
Chef Nikki's team offered bacon fried rice. Yes, you read that correctly; BACON FRIED RICE. This dish was incredible! Talk about going to the flavor rodeo. My taste buds where screaming #SimplyDelicious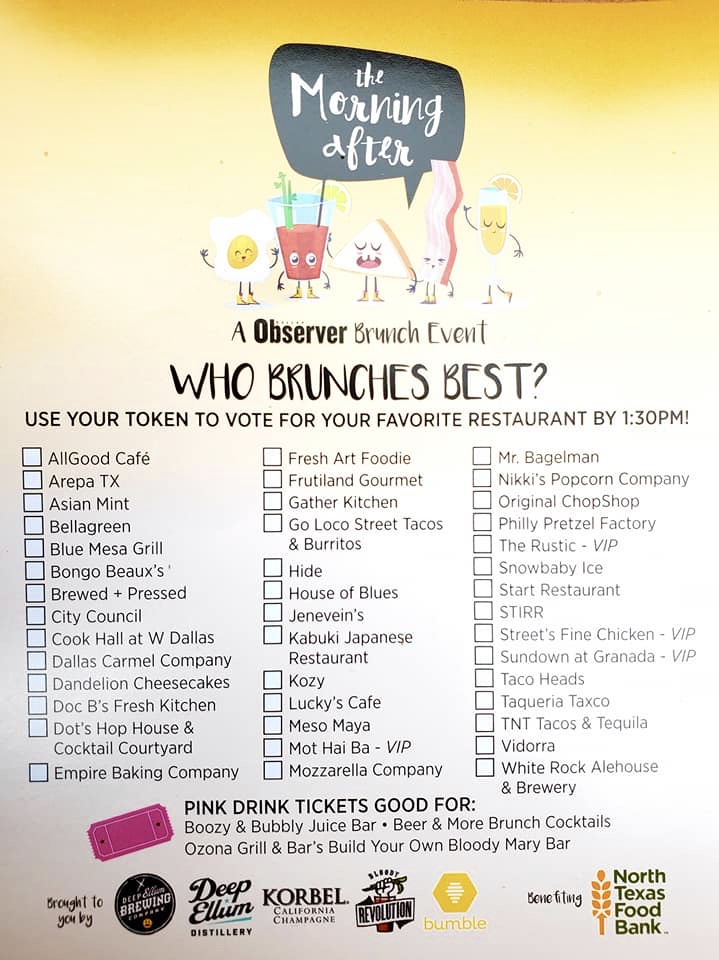 5. Bongo Beaux's
Dallas locations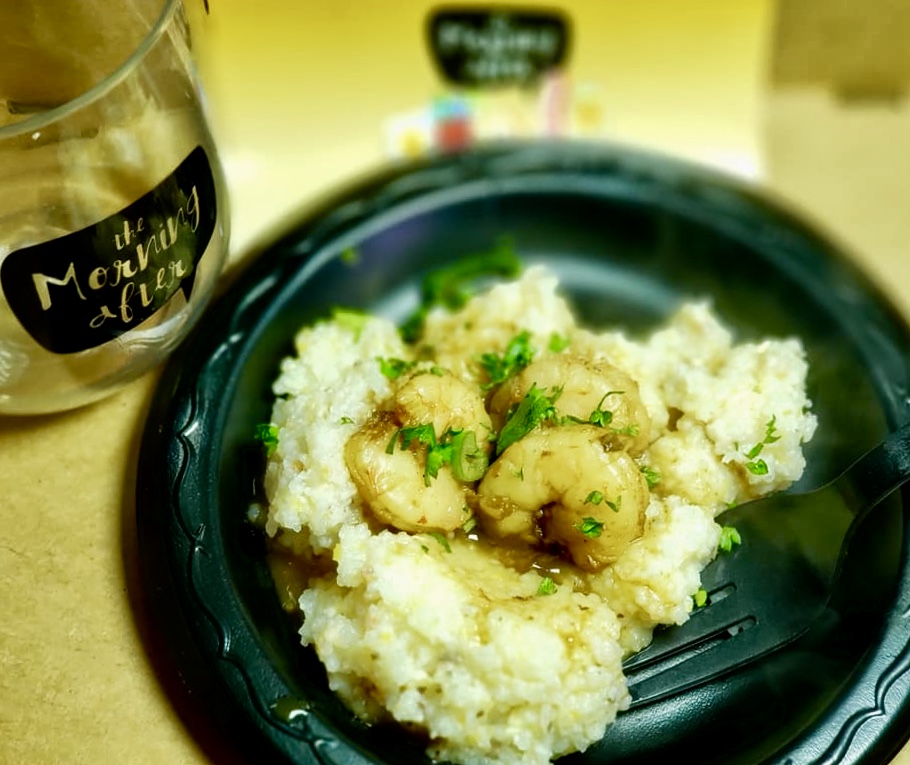 Bongo offered an amazing shrimp and rice dish. The shrimp was cooked perfectly. The rice was flavorful and cooked to perfection.#ShimpSurprize
We also tried a host of other dishes that we really enjoyed. Some of those dishes where from the Dallas Carmel Company, Go Loco Street Tacos and Burritos, House Of Blues, Fresh Art Foodie, Bellegreen, and some others. There truly wasn't a bad dish at this amazing event.
You need to look up The Morning After Brunch and make plans to visit this event next year because Trey's Chow Down and Drink With Trey will definitely be in the house for 2020. See you at the table or the bar!
Remember; "Food is an exploration of the pallet. Try something new. You just might like it!"
Please listen or watch  Trey's Chow Down LIVE T.V. and Radio show every Friday 10 AM to 11 Am on the Spoony Network. Trey host celebrity chefs, pit masters, distillery owners, and more!
Much love,