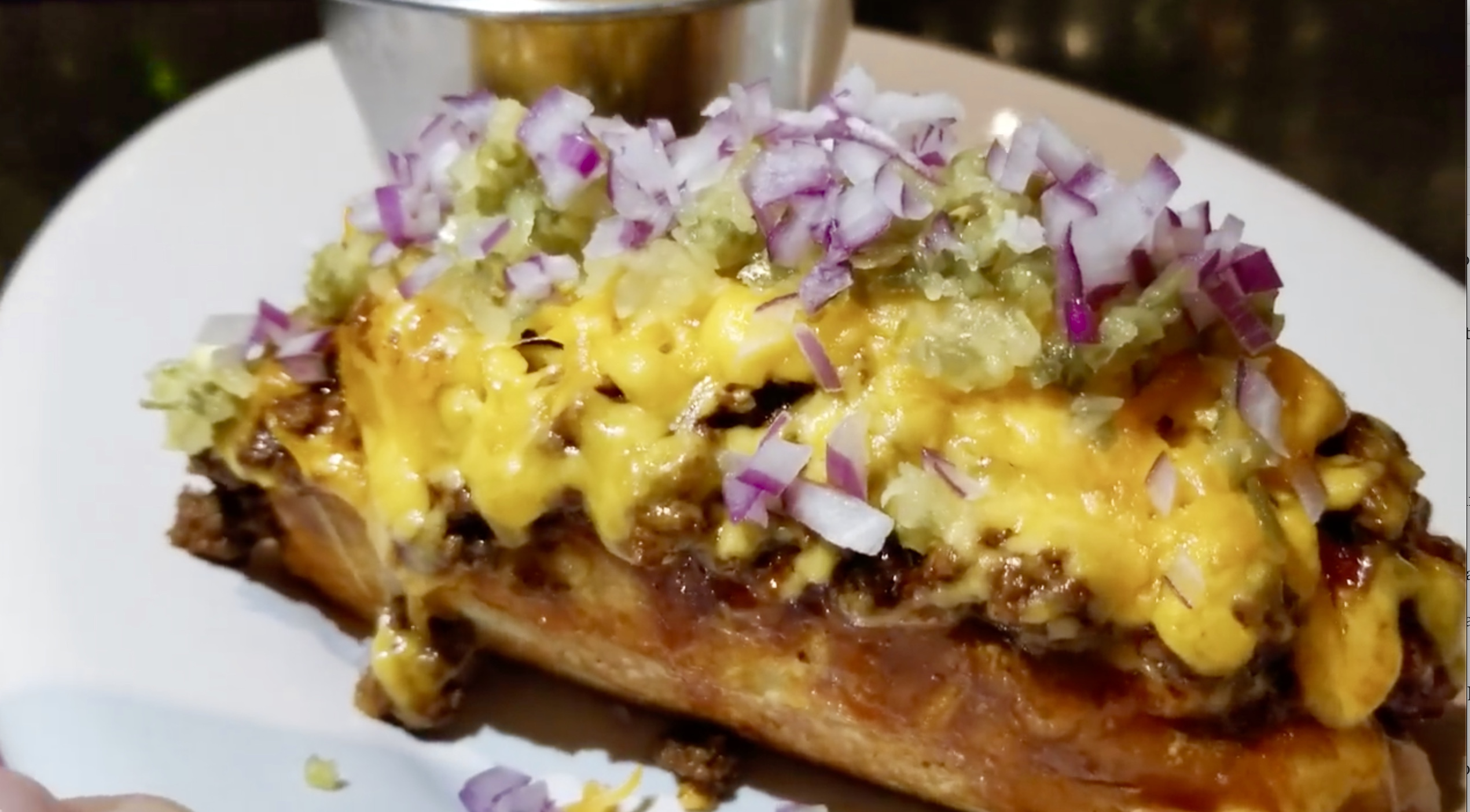 In 1805, the creation of the hot dog is said to be created by the people of Vienna, Austria. The term "wiener" is name after the birthplace Vienna (Wien). As the story is told, the first master sausage chef received his early training in Frankfurt, Germany. He called the sausage the " wiener- frankfurter."
Hot dogs didn't make its way into the USA until 1871 when, Charles Feltman, a German baker opened up the first Coney Island hot dog stand. He sold more than three thousand sausages in a milk roll during his first year in business. I would call that, a HIT dog, right?!
Who doesn't love a big phat succulent hot dog with all the fixings?
I sure do, I don't just like them – I LOVE them.
I don't care where the dog came from, all I know is I've loved hot dogs since I was a child. Not just regular hot dogs but all kinds of different dogs with ALL the fixings; mustard, chili, cheese, relish, red or white onion, nacho cheese, shredded cheese, brisket, even bacon.
Chefs nowadays days have taken hot dogs to the next level. That's why I call some of them Craft Dogs. The most creative hot dogs are created to achieve that special flavor profile a chef is striving to achieve.
They're using custom created buns, meats, sauces, special cheeses, delicious chilis, smoked Texas meats, and of course, fresh creative relishes. The flavor profiles are amazing and these dogs look beautifully picture perfect!
It's hard for anyone to resist the temptation of a mesmerizing hot dog. Especially one that looks incredibly delicious, colorful, and carries a celebrity chef name.  I know I can't resist one! I'm always all in on chowing down on a hot dog. I'm always like, Hot Diggy Dog let's GO!
After eating hot dogs all over Texas, I decided to create a list of some of the best and delicious hot dogs everyone can enjoy. I want y'all to enjoy some of the deliciousness that I fell in love with.