Howdy Y'all!
If you're new to our site, my name is Trey and I specialize in locating creative and talented chefs, delicious dishes, tasty cocktails, and unique travel experiences that everyone should enjoy.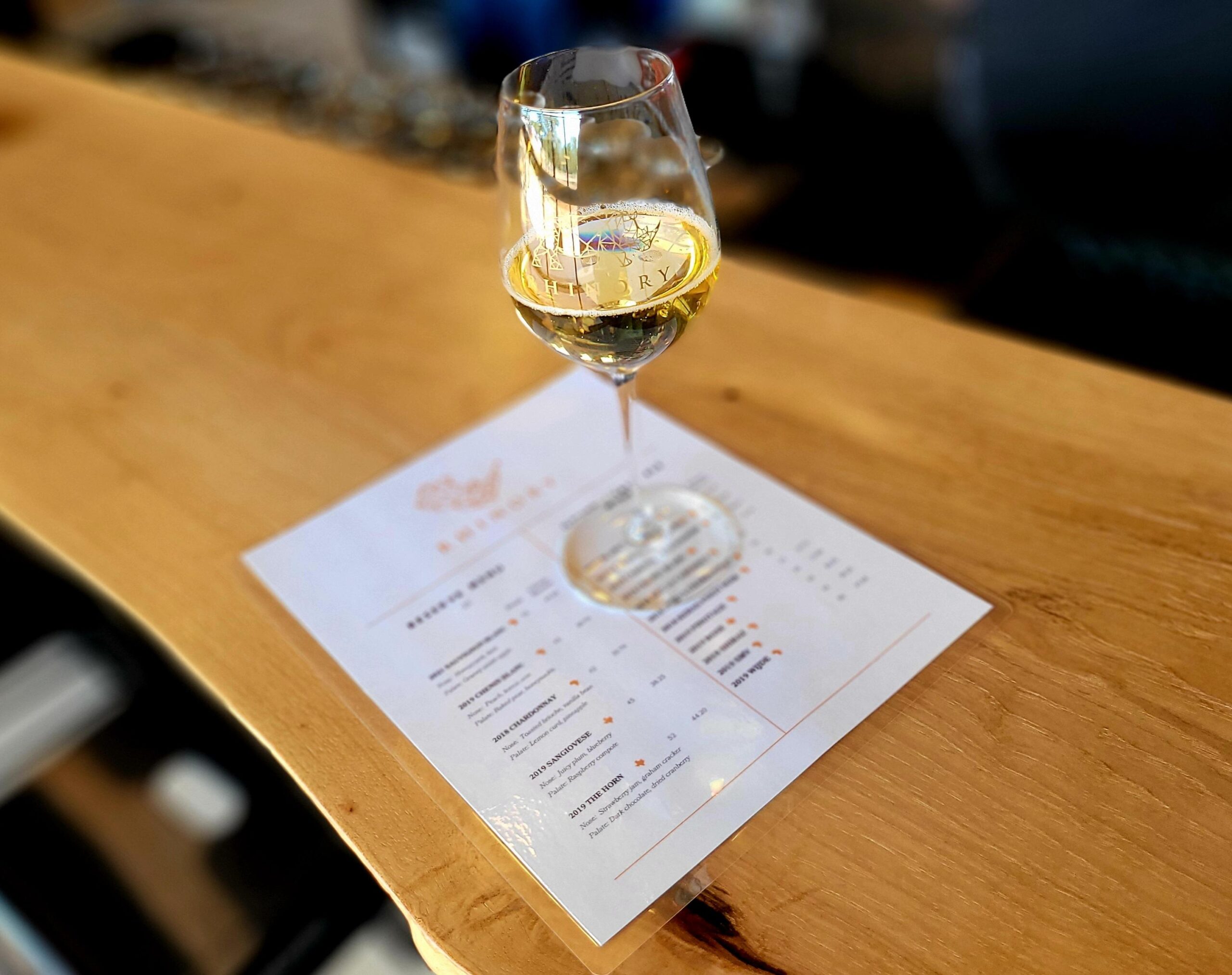 I was so excited when I heard about and booked this NEW travel adventure that I literally didn't sleep for two nights prior to leaving. It combines and encompasses some of my greatest passions: endangered species, history, tasty wines, and unique travel destinations. The GREATEST factor? It's an affordable experience that everyone can enjoy. It involves learning about the historic and important factors with the endangered Southern White Rhino population.
The RHINORY is now OPEN in Fredericksburg the beautiful hill country of Texas and worth every single second of your time. You can visit, meet, and have an opportunity to touch and rub BIG BLAKE, a beautiful and sweet Endangered White Rhino. During this time, you can also learn about and enjoy some very tasty wines. Drinking is optional – you can still enjoy this incredible experience without the wine. ( You must make reservations for Rhino visit )
Their 55-acre ranch in Fredericksburg is close to everything, but as you pull through the gates you will be entering into a whole new world when you arrive. They have a special area where you will be able to get up close and personal with Big Blake.  The rhino keeper will escort you and guide you through the experience where you will learn more about this rhino and potentially get the opportunity to feed him, touch and or rub him.  This is an amazing experience that will be remembered for a lifetime. All revenue from the experience will go to the International Rhino Foundation to further aid rhino conservation worldwide.
The concept came about after owner Craig Stevens and wife Chesney witnessed a devastating loss while traveling in Africa and wanted to tell the world about the issues rhinos are facing. I was very impressed with Chris and Kristen's passion, professionalism and knowledge about rhinos. They have over three decades of experience and will educate you and your family on the history of this incredible species that faces extinction, and how we can help save them.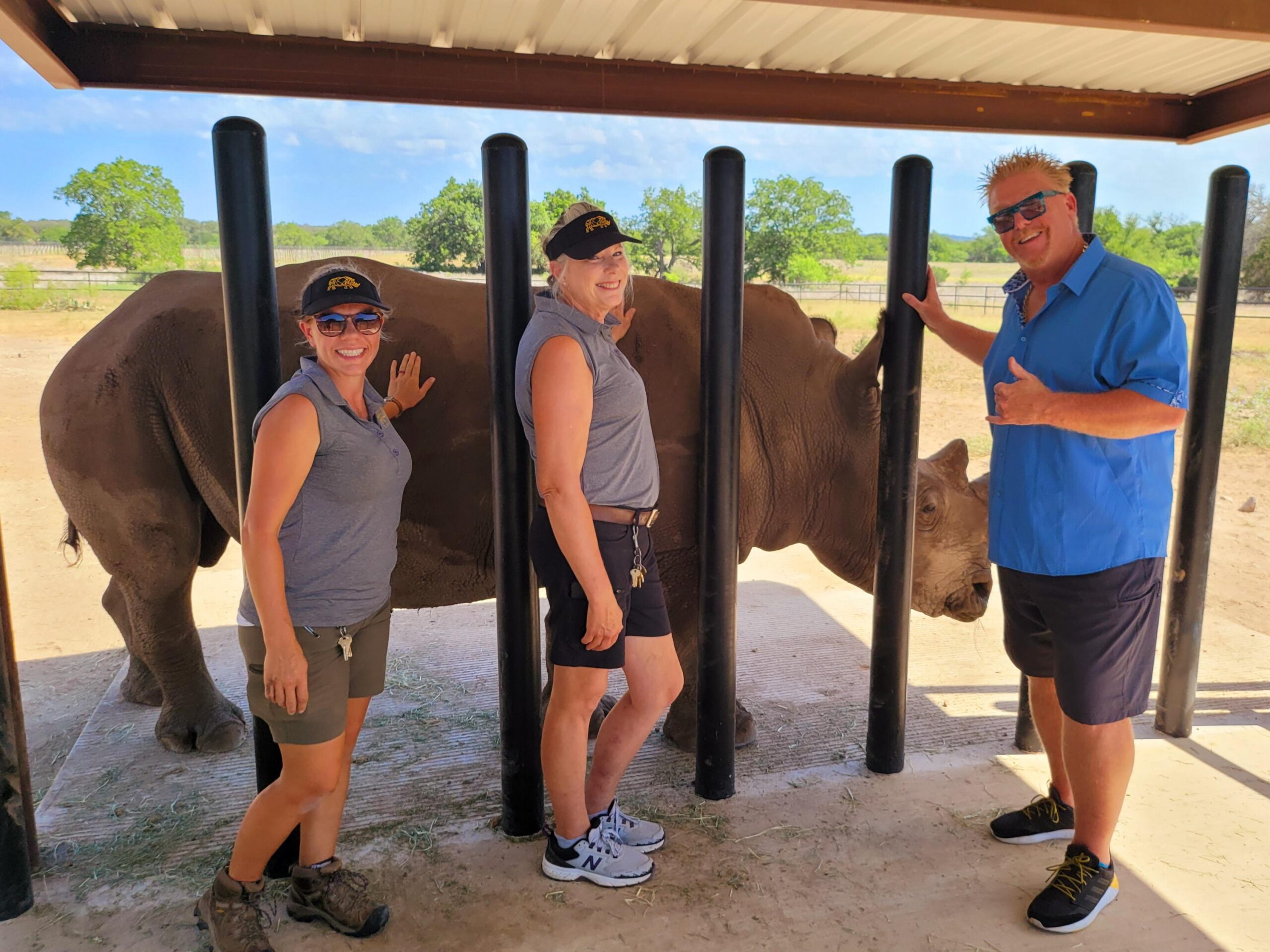 The wine team is also excellent and will explain the wide variety of wines offered and help you make educated choices so you can enjoy sipping on some incredible wines. They will answer your questions and educate you on the flavor profiles as well as the origins of the wine. The Stevens family settled in Hill Country over 150 years ago and they're proud to continue the ranching and farming tradition, albeit they're raising rhinos instead of cattle and wine grapes instead of hay.
Don't forget to join the "Winos for Rhinos" wine club before you leave, this is a must if you love wine. Jana and I joined and took home 12 bottles of tasty wine that we can enjoy as we talk about and remember Blake, the sweet Rhino.
I strongly and highly recommend this travel experience that everyone can enjoy at the RHINORY… It's one you will cherish for the rest of your life!
This is truly one of the most unique and unforgettable travel experiences you will ever encounter. I was so IMPRESSED and TAKEN by my experience that I had a hard time leaving. We said goodbye to BLAKE and the staff and now we are off to locate more fantastic and memorable experiences.
If you love deliciousness, good times, and real travel experiences, I urge you to follow us on our social channels, watch our TV show, listen to our podcast, or sign up for our email list.
Thank you so much for time!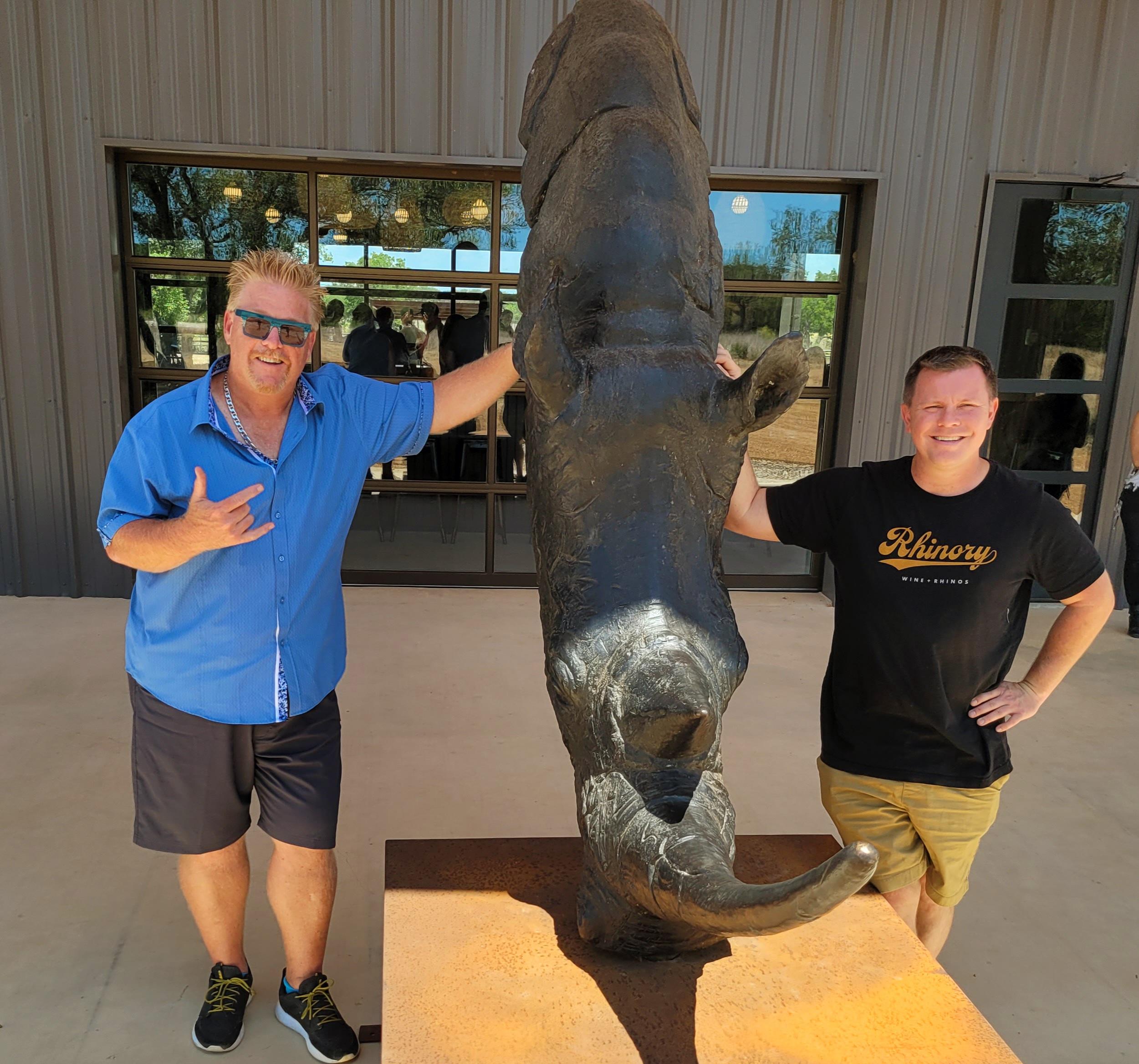 Trey Chapman / Trey's Chow Down /Drink With Trey & Craig Stevens OWNER The Rhinory.